© Wrightstudio | Dreamstime.com
Dental practices require unique oversights in many areas of their operations. Consistency in both front and back offices is the key to keeping overhead low and maximizing efficiency. Many of these efficiencies can be obtained to maximize profits and provide better clinical outcomes through the use of software and hardware. 
Practice oversights are mostly through the use of software. In many cases, this is an after-the-fact determination with an appropriate response. Being proactive in business is better than being reactive. Accumulating data is the key to oversight, but the human element is also important.
One of the most critical areas to monitor in a dental practice is the initial patient contact, and AI can help. For example, when a patient goes to your website for the first time, a chat bot will pop up. The chat bot is capable of responding to a patient inquiry in real time. It is like having a virtual receptionist. Questions can be answered in real time through the use of artificial intelligence (AI) to give the patient access to consistent information about your practice 24-7, 365 days of the year. This is one of the simpler uses of AI that will give your office another way of attracting patients.
An overlooked area in many practices is the monitoring of telephone interactions between staff and patients. Initial staff telephone training is often overlooked even if the employee is inexperienced. Training usually consists of "Here is how we answer the phones." Many offices are using Voice over Internet Protocol (VoIP) telephone systems, such as Mango Voice or Weave. Most of these systems can be set up to record telephone conversations. Intermittent monitoring of how telephone calls are being processed by your office staff may be eye-opening. This type of monitoring may suggest that there are inconsistencies in response to patient inquiries and appointments. Note: Please consult with your state laws in regard to the legal requirements of recording telephone calls. In my office, we occasionally review telephone recordings to gain insight, so we can better train our staff on how to handle telephone situations. One situation in particular revealed a front desk staff member who continued to try to complete her call even though the patient had told her up front that he was in a meeting. He kept trying to get off the call, but the staff member pushed for information for a full two minutes. Successful telephone etiquette and scripting are critical to having an effective front desk. Being able to review how many calls are being processed, call history, and number of missed calls, along with what time patients are calling, are all important factors to monitor. This information allows us to better manage personnel in regard to having patient phone calls answered within the minimum number of rings. 
Clinically, there are many ways to improve and maintain the quality of dentistry being delivered. In the near future, we will be seeing AI used in many imaging solutions. In fact, AI is already assisting with intraoral scanning. It can recognize soft tissue and blood from the scans and remove them in 3Shape scanning software. Medit's intelligent implant identification system can recognize scan bodies, identify the appropriate implants, and attach the appropriate implant from the library into your scan. Then, AI can help design your restorations in the appropriate software and send them to the mill or a 3-D printer.
Look for AI-assisted pathology detection in the near future. This will include caries detection along with hard-tissue pathology. Soft-tissue pathology might take a little longer, but it is on the way also. Automated cephalometric tracings for orthodontics and planning are available for both aligners and bracketed systems.
Taking radiographs is another area of inconsistency. AI software can identify errors in radiographs and make recommendations as to whether they need to be retaken in real time or if additional remedial training of the operator is indicated. 
There are also inconstancies in curing restorative materials. According to a 2007 American Dental Association survey, half of all dental income relies on successful use of a curing light.1 Yet, 30% of curing lights deliver only half the energy dose required by the restorative material, according to a 2015 article from the International Association for Dental Research.2 Obviously, this is an area of great concern in regard to the longevity of our restorations and possible patient sensitivity. One way to assure compliance is with proper curing light protocols, techniques, and making sure the curing light tips are clean. The other part of the equation is knowing the materials and their proper curing times. I previously used a radiometer to assure proper output of my curing lights, but I have since switched to a device called checkUP from BlueLight Analytics. Not only does this device measure curing light output, but it can also tell you the proper curing times for each individual light-cured material that you use. You enter all of your light-cured materials into an app on your phone. The phone connects to the testing device via Bluetooth. Once the output of the curing light is determined, the device will give you all the curing time information for your materials as well as the maximum amount of time to cure before potential heat injury to the pulp. This was a game changer in my office as I was routinely overcuring my composites and risking pulpal injury. Now I am able to modify my curing times so that they are more accurate to the materials in use. 
Many areas in dental practices need to be monitored; these are just a few that can be routinely reviewed. Software and hardware are making it easier, smarter, and faster to monitor and correct any issues within your practice.  
---
References
2005-06 survey of dental services rendered. American Dental Association. 2007:1-181. https://ebusiness.ada.org/productcatalog/1428/Dentistry/200506-Survey-of-Dental-Services-Rendered-Downloadable-SC/SDSR-2006D.
Felix C, Ferracane J. Curing light outputs, protocols and composite requirements at 422 dental offices. In: 2015 IADR/AADR/CADR General Session. Boston, MA: International Association for Dental Research; 2015. Abstract 3400. J Dent Res. 2015;94(A):3400. https://iadr.abstractarchives.com/abstract/15iags-2109995/curing-light-outputs-protocols-and-composite-requirements-at-422-dental-offices.
---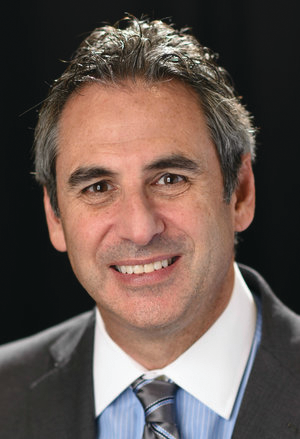 Martin Jablow, DMD, America's Dental Technology Coach, received his degree from Rutgers Dental School in 1986 and practices in Woodbridge, New Jersey. He is the chief development officer of Cellerant Consulting and a member of the Cellerant Best of Class selection committee. He has fellowships from the Academy of General Dentistry and the International Academy of Dental-Facial Esthetics and is a longtime member of his county's peer review committee.