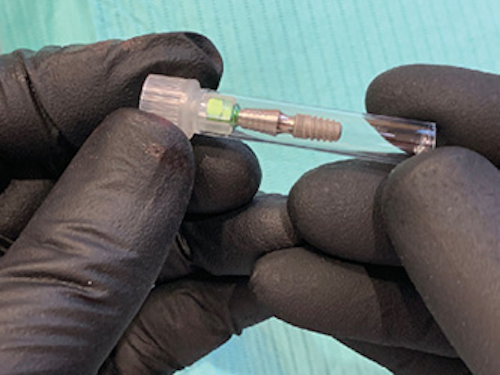 Steve Williams, DDS, AFAAID
Mike Dostal, DDS, FICOI
I entered the world of implant dentistry through the back door. Throughout his career, my father was a very progressive dentist in placing subperiosteal and blade implants. As we know, most dentistry has a limited shelf life; therefore, when my father retired and I took over, fresh out of dental school 30 years ago, I got to remove those stubborn blades and subs! Yes, it was an education worth its weight in our small town. Back then, the cost of placing implants was hard to justify due to the complexities and expenses of stocking our supply shelves for the limited times we could use them. As the young people say about such thinking now . . . not!
Today, with the great research and technical advancements being made, implant dentistry should be a mainstay in the general dentists' toolbox of resources to help them give the best care to their patients. Both the product and procedure sides of implant dentistry have vastly transformed over the last few years. A savvy dentist can benefit greatly from these transformations. This six-part series seeks to uncover these treasures.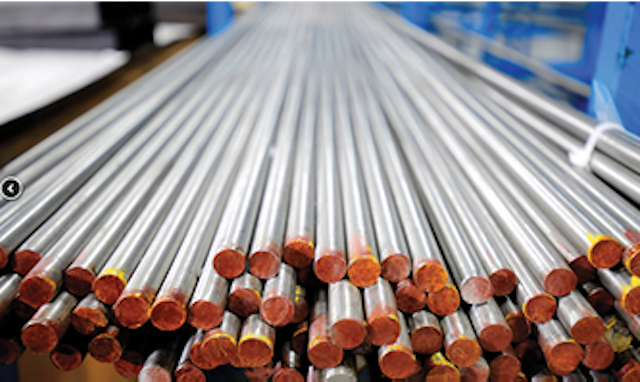 Figure 2: The process starts with grade 4 or 5 titanium. The purest titanium alloy is grade 5, which is preferred by top implant companies.
Recently, a group of implant-geared dentists, including myself, embarked on a journey to visit the world's top implant manufacturers. Our goal was to discover world-class implant products at manufacturers' direct pricing. We did this because, collectively, we spend millions of dollars annually on implants, components, and the associated lab work. We divided the workload, toured the manufacturing facilities, and interviewed the implant engineers, who predominantly produce implants and components for the big-name implant companies with which all of you are familiar (figures 1–6).
Being a network of small- to medium-sized private practice groups, we negotiated volume pricing on our favorite suite of manufacturer-direct systems. It is these systems that were uncovered during this process that we will highlight in the clinical portions of this series. We secured high-
volume, manufacturer-direct, DSO-like pricing, and we call ourselves the Implant Alliance.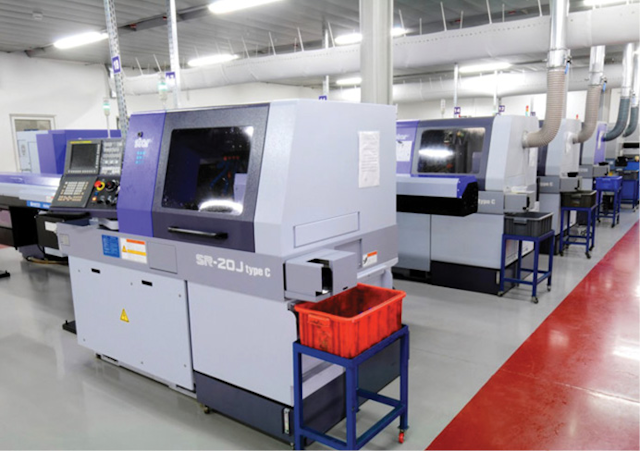 Figure 3: Computerized numerical control (CNC) milling technology machines specifically engineered for medical/dental device production have improved drastically over the last decade, increasing production volume and accuracy as well as bringing down the clinician's cost of the implant.
Part of the reason we formed the Implant Alliance is because DSOs have forever changed the landscape of the dental market in the US. This has caused a few crucial paradigm shifts that dramatically influence the present and future dental implant market. This series will explore both the economic and clinical ramifications of these paradigm shifts, while, at the same time, preparing clinicians to reap the financial and clinical benefits. The series will feature case studies from multiple authors about the implementation of the various economically driven paradigm shifts. Commonalities among the authors include multiple-doctor practices with very healthy new-patient numbers operating as private-practice groups with a distinct focus on the implant side of their practices. Many of us have incorporated principles gleaned from the 2018 DDSO (dentist-driven DSO) blueprint series in Dental Economics and the book, Transition Time: How to Convert Practice Ownership to Profit and Cash Flow in the Dental Practice Through a DDSO Blueprint, by Brady Frank, DDS, with its various synergistic vertical components. The book is available at transitiontimebook.com.
Figure 4: After being milled in the CNC machine, the implants are blasted and etched for maximum surface area and roughness.
In our practice of four dentists in Allen, Texas, we have been very intentional about making sure we can deliver incredibly high-quality dentistry at affordable rates for our patients. The case shown this month (figures 7–12; courtesy of Mike Dostal, DDS, FICOI) represents a very typical "I just need my tooth replaced" kind of day in our office. You see a patient in hygiene who has been missing a tooth for years and just didn't want a bridge. Now, we can offer a simple appointment to place a flapless, sutureless implant, and the patient probably can go right back to work the same day.
The implant systems that satisfy this challenge the best for us are the iHex 1, 2, and 3 and MorsTorq systems by iH Biomedical. The iHex series is an internal hex that is compatible with most of the major internal hex systems. It incorporates platform switching, which allows for crestal or subcrestal placement. The designers created a multicompatibility surgical kit that minimizes the number of drills (often just one needed) used to place and restore the implants. The platforms are the same across most sizes, which reduces the number of abutments that must be stocked. Also, the implant, abutment, and cover screw are all included. These design features place this system at the top of the list when it comes to economics and excellence rolled into one package.
This paradigm shift from both the product and procedure side of implant dentistry was the catalyst to launch the Dallas Implant Institute, which now allows all of us to enjoy bulk discount pricing that used to be reserved only for the larger dental group practices. Visit this website for instructional videos:
ihprocedures.com.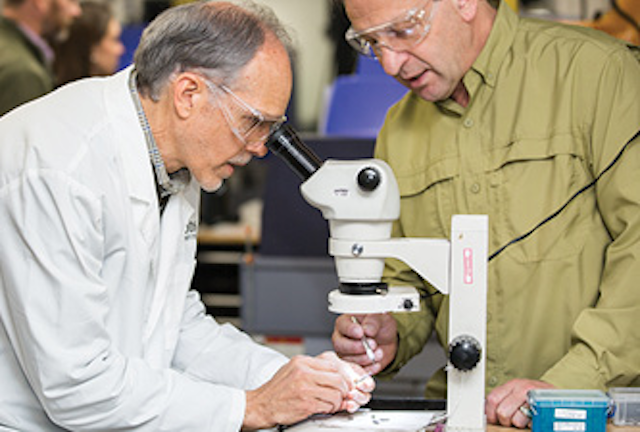 Figure 5: Drs. Dostal and Williams inspect implant-related components at the iHex 1 and MorsTorq (iH Biomedical) manufacturing facility in the upper Midwest.
Perhaps the most influential innovations in implant dentistry are those that have simplified procedures, created greater efficiency, and, therefore, greater profitability. Certainly, flapless procedures have created enhanced efficiency and profitability with less patient discomfort. More recently, simplified drilling protocols have made a significant impact on efficiency. Simplified drilling protocols, coupled with modern implant designs, have created a paradigm shift in the implant market that is directly and indirectly giving private practitioners a clinical and economic advantage. The accompanying illustration is a physiological representation of both the simplified drilling protocol as well as the bone remodeling properties of the implant itself (figure 13).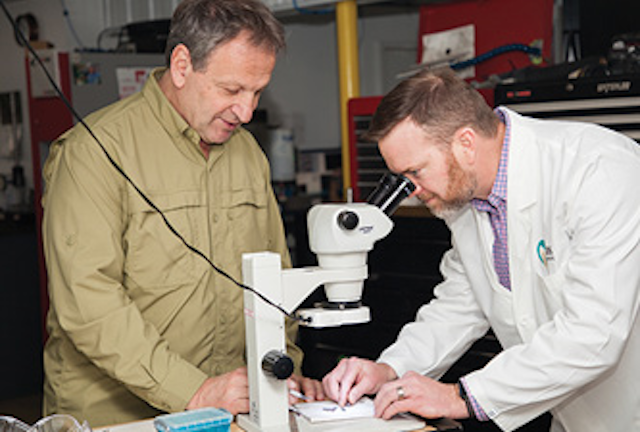 Figure 6: Drs. Dostal and Williams inspect implant-related components at the iHex 1 and MorsTorq (iH Biomedical) manufacturing facility in the upper Midwest.
Having just acquired a second location and adding another dentist to our group, we have a game-changing advantage adding some of these breakthrough procedures to our clinical suite. The other paradigm shift in the implant market that has helped immensely is the pricing decreases and commoditization of the physical implant products, components, and implant lab work. I have mirrored a comparison of those costs based on what seems to be the average cost of many of my acquaintances versus what our group is currently paying for these line items (table 1).
Implant placement
(consultation and surgery)

One hour of doctor chair time

Variable cost

Cost of implant

$98
(compare at $250) *

Implant restoration
(impression and seating)

One hour of doctor chair time

Variable cost

Cost of implant
prosthetic parts

$41
(compare at $100) *

Cost of custom
screw-retained crown

$180
(compare at $350) *

. . . or cost of hybrid screw-retained crown

$59
(compare at $350) *

Total manufacturer-direct cost

$198 (implant, abutment, and crown)
two hours or less of chair time

Total retail cost for same procedure *

$800 +/- (implant, abutment, and crown)
two hours or less of chair time
My group found a manufacturer-direct implant and component supplier that focuses on five different implant systems to major DSOs. There are five different systems in their suite of products to create majority compatibility with the world's implant systems. Due to their volume of sales with DSOs and other small groups, coupled with manufacturer-direct relationships, their pricing structure favors the private practitioner.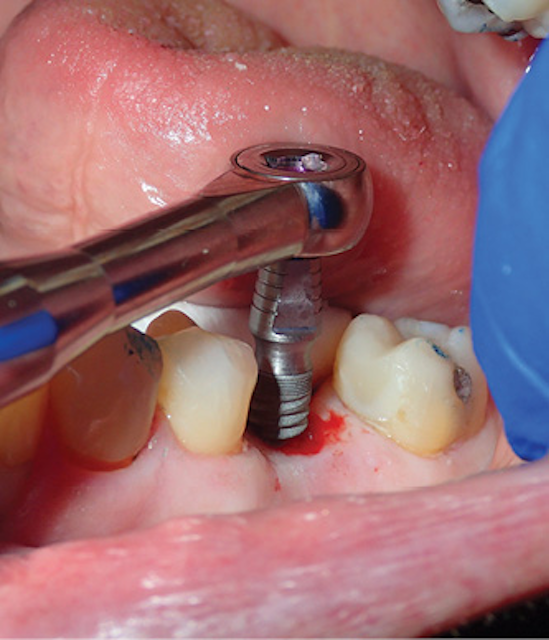 Figure 7: After simplified osseocompatible drilling protocol placement of an iHex 1 implant (iH Biomedical)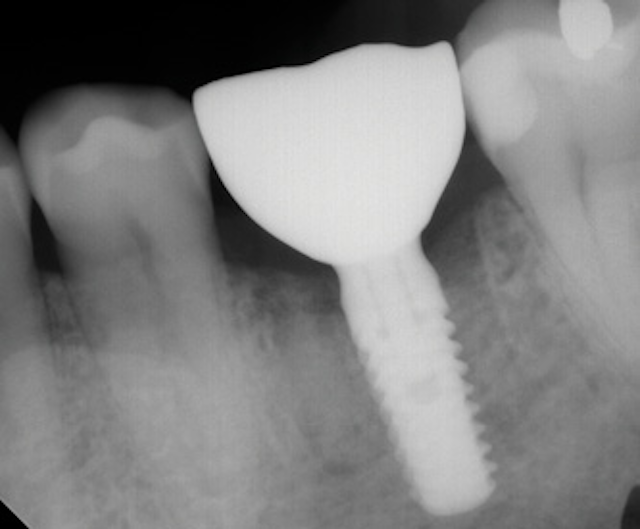 Figure 12: Final radiograph of seating three months from placement, demonstrating subcrestal placement, solid marginal adaptation, and a cervical contour to maximize esthetics and minimize bone loss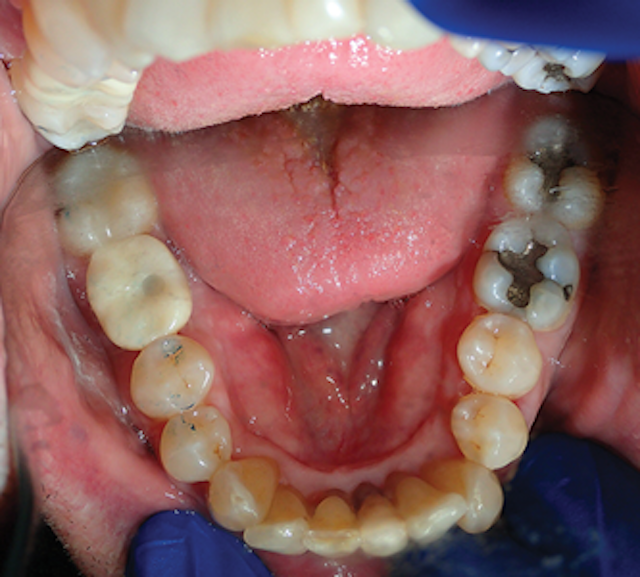 Figure 11: Seated restoration. Note the access hole in the crown is minimized with this single-unit zirconia crown, which is an efficient prosthetic technique.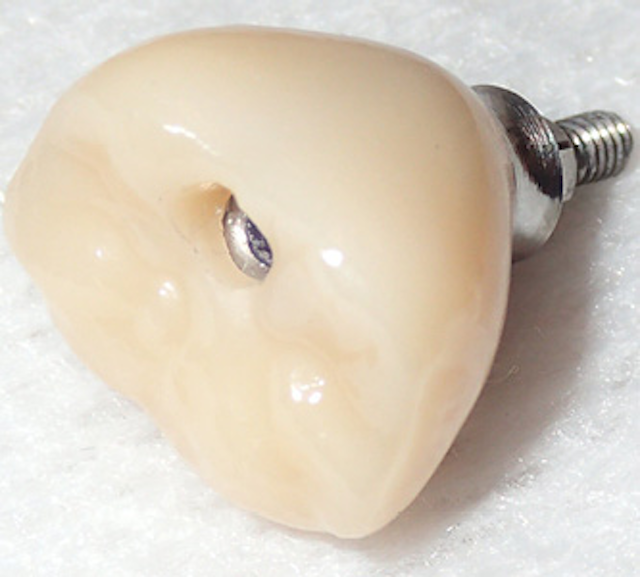 Figure 10: Final full-contour zirconia implant crown ($59 implant mastery pricing, ddsinstitute.com) cemented to the lab-modified abutment ($41 implant mastery pricing, ddsinstitute.com)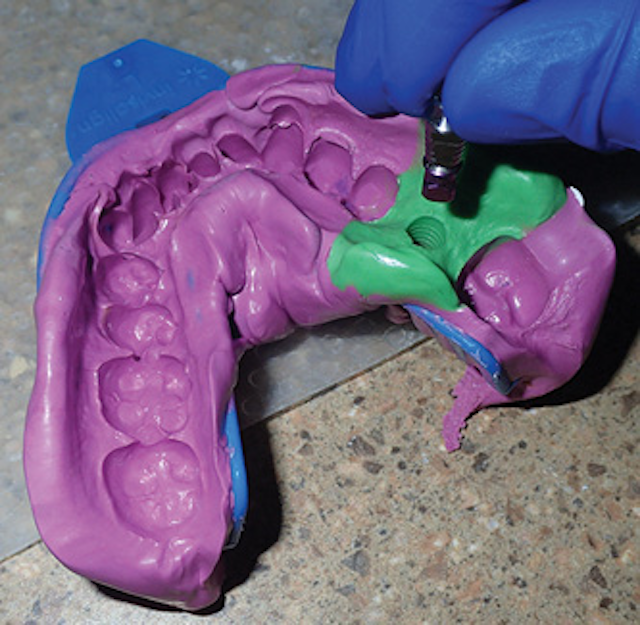 Figure 9: After closed-tray impression (open-tray impressions also work with this transfer), remove the abutment/transfer from the implant and insert into the impression.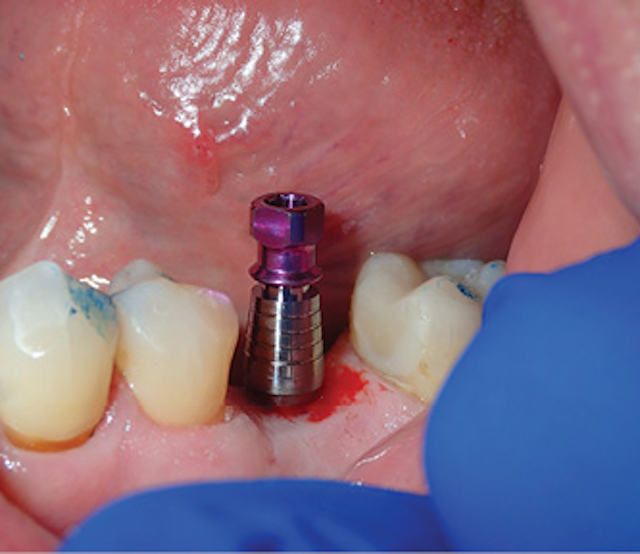 Figure 8: iHex 1 comes packaged with a specialized abutment/transfer with a cervical contour that allows for reduced/eliminated bone and tissue impingement for subcrestal placement, if desired. Cervical contour also allows for improved esthetics at the abutment/soft-tissue interface.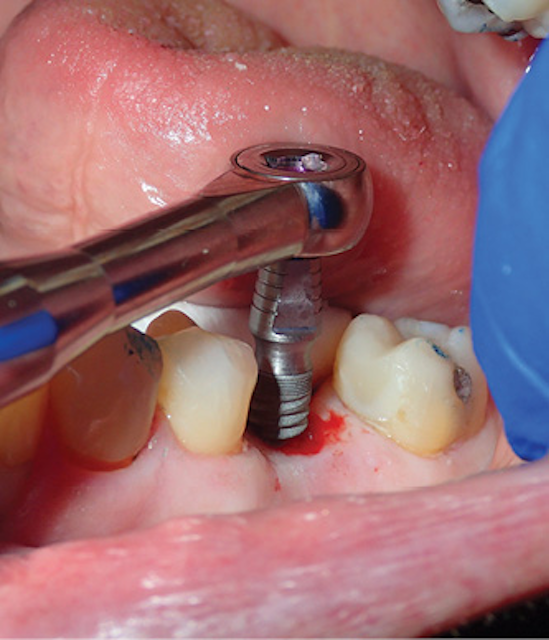 Figure 7: After simplified osseocompatible drilling protocol placement of an iHex 1 implant (iH Biomedical)
As private-practicing dentists continue to feel the high-overhead squeeze, it is my hope that our insight will help you drop a few percentage points. In part two of this series, we will dig more deeply into implant overhead and bring some implant nuggets to the table with regard to atraumatic extractions and immediately placed implants.
Reference
1. Moody JD. Determining implant fees. Dental Economics website. https://www.dentaleconomics.com/science-tech/diagnostic-imaging-and-cbct/article/16385195/determining-implant-fees. Published August 1, 2018.
STEVE WILLIAMS, DDS, AFAAID, is a second-generation dentist and a 1987 graduate of the Baylor College of Dentistry. He is a credentialed member of the American Academy of Implant Dentistry and founder of the Dallas Implant Institute. He currently practices in a group practice with his brother and son, who just recently graduated from the Texas A&M College of Dentistry. Contact him at allendentist.com or dallasimplantinstitute.com.
MIKE DOSTAL, DDS, FICOI, is recognized as an expert in comprehensive restorative treatment using implants, full-arch implants, full-mouth reconstruction, and orthodontics. He has invested hundreds of hours in implant and full-mouth reconstruction training. This routinely takes him across the continental US and abroad to assimilate the latest research and techniques. He is a fellow in the International Congress of Oral Implantologists. Contact him at kcimplantinstitute.com.