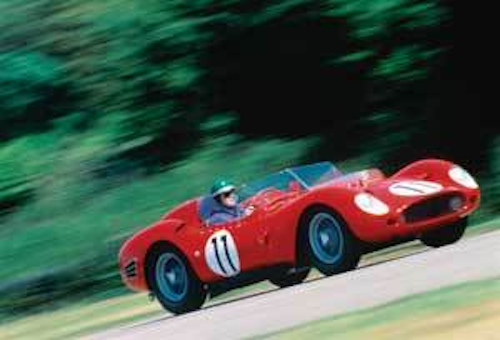 The majority of dental practices are typically small businesses. According to an ADA survey published in 2004, 67 percent of general dentists and 62 percent of specialists are solo practice owners. Consequently, it can be extremely difficult to make the right changes because there are no benchmark systems available for dentists to evaluate and implement.
Elevated stress is often the first signal that all is not well with a practice's systems. A high level of growth can only be achieved if practice stress is decreased.
Stress is proportional to efficiency, and higher stress is a clear indicator of lower levels of efficiency in the practice, which ultimately translates into lower profitability. This may sound surprising to some, but the most productive practices tend to have the lowest stress because they are built on high-performance systems.
Levin Group has found that a number of action steps are needed to build a high-performance practice, including:
1) Remove bottlenecks
2) Document systems
3) Build and train the team
4) Provide superior customer service
Remove bottlenecks
Bottlenecks are built-in inefficiencies that slow down a particular system. For example, a dentist may be able to prep a tooth quickly and efficiently, but if bottlenecks occur during the clinical and administrative processes, the result will be schedule delays and poor customer service. The goal for practices is to eliminate bottlenecks by redesigning systems, including scheduling, case presentation, collections, hygiene, and customer service, among others.
Levin Group recommends these steps when redesigning practice systems:
It can take a year or more for practices to completely integrate all new systems without disrupting daily operations or causing excessive stress and strain. All major systems of the practice must be addressed and bottlenecks removed. Without careful monitoring, bottlenecks can creep back into redesigned systems, especially when new products or procedures are introduced. Just as a ship must occasionally be put into dry dock to scrape off barnacles, practices should consider redesigning their systems every seven to eight years to remove the gradual accumulation of bottlenecks.
Document systems
Every system must be established in writing, with each step clearly delineated. While there is great value in continuing education, one problem is that dentists are seldom taught how to implement new findings into the practice. It is critical for dentists to understand how to break down systems into steps, improve each step to maximize efficiency, and implement those systems.
Why do practices operate below their potential? The simple answer: because they can!
Dentists can make a reasonable living in stressful and chaotic practices that operate far below their production and profitability potential. Even for strong leaders, change can be difficult to implement and manage. Some dentists will tolerate a high-stress environment because they believe any type of change is likely to result in even more stress ... at least initially. In addition, a dentist can make a comfortable salary even if the practice is not performing at its full potential.
Dentistry should be an incredibly positive experience, offering high levels of satisfaction to each doctor and team member. Implementing documented systems can reduce unnecessary stress and allow dentists to focus on providing exceptional patient care.
Build and train the team
Building and training the team are critical to practice success. However, many dental offices live by on-the-job-training. While this may seem cost-effective, it is not always results-effective due to the hectic pace of most offices. Training provides the opportunity for the staff to expand their knowledge base and accept new challenges within the practice. More importantly, when a dentist takes the time to train the staff, team members recognize and appreciate the doctor's efforts to help them grow. Providing relevant training opportunities to the staff and establishing a system for performance review will help educate team members in these challenging times.
Although numerous textbooks have been written on how to work with, manage, and train people, many dental practices have not implemented regularly scheduled performance reviews. Team members cannot improve if they do not receive feedback, especially in a formal setting. We strongly suggest performance reviews be structured along these topics:
This approach will focus on improvement for the team member and the entire team. A comprehensive review examines strengths and challenges allowing opportunities for suggestions and feedback by the doctor and team member.
As a practice grows, the more essential coaching becomes. While dentists are extremely busy providing patient care, they must find opportunities throughout the day to encourage and coach team members.
A good leader helps individuals reach their potential. As the leader of the practice, the dentist needs to help team members, individually and collectively, succeed in the practice.
Provide superior customer service
Dental practices often wonder about the best way to increase the number of patients. Given that the majority of general dental appointments are still single-tooth treatment for most practices, it becomes evident that being busy does not always translate to a high level of profitability. It simply means that the practice is possibly performing a high volume of procedures with a low profitability. Attracting new patients can help practices move off the single-tooth treadmill.
Remember, the average production for a new patient is often significantly higher than the average production per patient, which is why a steady stream of new patients is essential to boosting practice growth without radically increasing volume and stress.
The most effective way to increase new patients is through outstanding customer service with your current patients. Some dentists opt for external marketing, but newspapers, television, and radio often yield disappointing results for dental offices. In addition, external advertising is an extremely expensive mechanism to acquire patients. While customer service is a slower route to increasing the number of patients, it is highly predictable and usually results in a growing patient base.
Whether dentists want to recognize it or not, patients perceive dental services as expensive even when partially covered by insurance. Most consumers, when confronted with expensive purchases, have an expectation of excellent customer service and communication. While most practices do an adequate job of communicating with patients, the level of customer service often falls short of the WOW factor.
Customer service affects every aspect of practice operations. However, it is also its own system. Superior customer service combines documented protocols and scripting that result in increased patient satisfaction, case acceptance, and referrals. For example, a strong customer service system would include answering the phone for the first new patient phone call using specific scripts, requesting who referred the patient, informing the patient about the practice, helping the patient to be comfortable with the doctor and team, and providing information about advanced technology and services, to name just a few steps. While this may seem extremely comprehensive, providing excellent customer service requires careful attention to detail. That's how you WOW patients.
Superior customer service also involves making the fees for elective and out-of-pocket dental services comfortable for patients. Practices need to offer patients a variety of convenient financing options. There are four financial options most patients find helpful:
Conclusion
Customer service encompasses the total patient experience from phone calls to front desk interactions to financing. Every step is important in the quest to provide WOW customer service to patients.
How do you build a high-performance practice? Remove bottlenecks. Implement documented systems. Build and train the team. Provide superior customer service. Each of these four steps will help you reach your practice potential.
---
Practice Systems Redesign

• Collect all necessary data to understand each practice system.
• Use all collected data to develop an ideal model based on unique needs of your practice.
• Implement the new systems to increase practice and production potential.
• Measure results to ensure that the new customized model is on track to achieve all practice goals.
---
Performance Review Topics

• What has gone right the last six months?
• What could the team member have done to improve performance over the last six months?
• How can the practice perform better overall?
• What recommendations does the team member have that will allow the doctor or office manager to perform better as leaders of the practice?
---
Patient Financial Options


• 5 percent off paid in advance of treatment
• Acceptance of credit cards
• Half upfront and half before treatment concludes. Keep in mind that the patient should pay the second portion before the restorative phase has been completed.
• Outside patient financing. The majority of patients who apply for financing are approved, which allows many patients to receive treatment that they may not have considered otherwise. Patients appreciate the opportunity to use a no-interest financing option.
Roger P. Levin, DDS, is founder and CEO of Levin Group, a leading dental-management consulting firm that is dedicated to improving the lives of dentists through a diverse portfolio of lifetime services and solutions. Since the company's inception in 1985, Dr. Levin has worked to bring the business world to dentistry A popular lecturer, Dr. Levin addresses thousands of dentists and staff worldwide each year in more than 100 seminars and at the dental industry's most prestigous meetings. Levin Group may be reached at (888) 973-0000, or at www.levingroup.com.