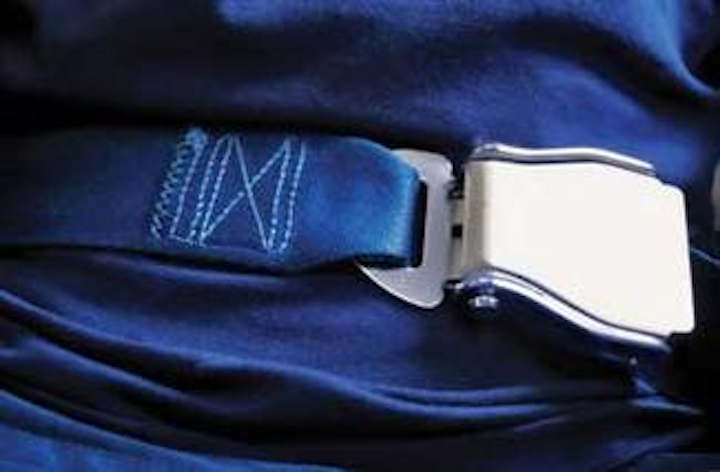 by Amy Morgan, CEO, Pride Institute
For more on this topic, go to www.dentaleconomics.com and search using the following key words: financial arrangements, payment options, patient communication, insurance plans.
Before our recent economic roller coaster ride began, many practices were moving steadily toward a cash–only and fee–for–service basis. Now, more practices than ever are exploring what the roles of insurance and financial arrangements should be when it comes to supporting the level of care that their patients want and need. Have you and your team had any recent discussions about:
Participating more (or less) in insurance plans?
Becoming more (or less) flexible in your payment options?
Changing your expectations of what treatment options your patients will accept?
Increasing communication with your patients of record to keep them focused on ideal oral health and not on stress?
If you haven't, it's time to do so. By staying sensitive to the needs of your patient base, you can maintain a productive and profitable practice even in these times. All it takes is a willingness to stay alert to the ever–changing circumstances and concerns in your community, and a willingness to adapt your practice systems and processes to address those issues.
The first step in confronting the "unconfrontable" (what's really going on in the hearts and minds of your patients) is to accept the fact that none of your patients is going to fit into a "one–size–fits–all" model when it comes to treatment and service needs. However, patients fall into six broad categories when it comes to their challenges in handling insurance and financial concerns as obstacles to ideal dentistry:
1) Those who are still working (probably harder than usual) and have insurance, but may be afraid to spend more than what insurance covers. They are saying "no" to any discretionary procedures and may even be hesitant when it comes to basic care.
2) Those who are working, but have lost their coverage due to cutbacks or who never had dental insurance benefits. They are adopting a "wait and see" approach to their dentistry.
3) Those patients who are not working and have no insurance. While they still need and want dental care, it may not be a priority, and when it is, they must try to find flexible ways to pay for it.
4) Those patients who are still working but are extremely fearful of becoming unemployed or uninsured (e.g., auto workers). They are rushing to dental offices to get everything done now, while they still can, before they get laid off or lose benefits.
5) Retirees who have seen a severe reduction in their portfolios and are fearful about rising health–care costs. While still pursuing their goals for long–term health, they will be more conservative in their treatment choices.
6) Those patients who continue to do just fine money–wise and aren't working any harder, but can't help but be mentally affected by the perpetual bad news about the economy. These patients want what they want, but may still have obstacles (real or imagined) that need to be addressed before they say yes to treatment. (By the way, I think the majority of patients fall into this category.)
Knowing which category your patients fall into will help you better meet their individual circumstances. The next big question is what are you and your team going to do differently to be even more productive and customer service–oriented?
There are three specific practice systems where flexibility is essential when patients are challenged by economic issues. Let's start with treatment options and case presentations.
The practices that are doing the best in this challenging year are those that provide a comprehensive menu of restorative, cosmetic, continuing care, and overall health products and services. Hygiene solutions ranging from whitening, antimicrobials, oral cancer detection, or fluoride treatment for children and adults have become popular, inexpensive ways for patients to continue their quest for a lifetime of oral health.
Offering treatment options ranging from implants to Invisalign®, sleep apnea, or TMD provide patients with solutions that alleviate stress and make them feel good about themselves.
If you are going to offer even more treatment options and different levels of phased treatment, then it is vital to design your examination and treatment presentation processes to detect unique differences and needs in each and every patient and to address those needs from the start.
From the initial telephone call through the preclinical interview, clinical evaluation, and treatment conference, the focus must be on the patient's individual needs. Open–ended questions and active listening will result in the most hoped for outcome: a patient who asks, "What can I do about this?" (and who is willing and ready to do whatever is necessary to make it happen).
Once your patients want to pursue treatment, the next system that needs to be adapted to meet the challenging economy is your practice's relationship with insurance. Many dentists are starting to panic and wonder whether they need to become contracted providers in more insurance plans.
The truth is that with the recent reduction in benefits and job opportunities, this is a great time for a practice to train their patients out of the "insurance pays for all of my dental needs" mindset. Educate your patients that insurance is a gift from their employers (or themselves if self–insured) — a benefit that helps pay for some but not all of their dental needs.
With a strong insurance information and e–claims system, your practice can provide a significant service to your patients that helps maximize their benefits. During these trying times, that truly is a gift.
Let patients know you are their advocate and you will do everything possible to work within their insurance limitations, yet at the same time you'll never let a third party be an obstacle to their overall dental health. Your patients trust you, so go ahead and draw the line in the sand.
The final system with the most impact is making sure that you have flexible and varied financial options for any patients willing to rise above their insurance to pursue ideal treatment. There was a point in time when financial arrangements were nearly obsolete because most patients had many more options to handle unexpected costs related to dentistry. That was then … this is now.
Using outside patient health–care financing programs such as CareCredit is more important than ever, as patients will want to preserve their "lifestyle" credit cards for unexpected expenses. In addition, many patients have seen their available credit lines reduced or cancelled on these cards, increasing the need for a dedicated health–care line of credit. Expanding internal options, taking deposits, and being willing to "carry" payment arrangements for a longer time is essential for patients who are "credit worthy."
Courtesy adjustments of 5% to 10% can also provide incentive for patients to pay in full for their significant treatment. Believe me, a cost savings of $500 on a $5,000 treatment plan goes a long way. Of course, don't even think of expanding your financial options (internal or external) unless you have a collections protocol that is black and white and focuses the patient on being accountable.
Warning: None of these steps is easy and change is always resisted. But the biggest danger dentists face in this economy is their own insistence on holding on to what has worked in the past but can't possibly work now! If you want to truly help your patients preserve their health and well–being and your practice preserve its productivity and profitability, fasten your seat belt and roll up your sleeves! The road may be bumpy, but you're still going to be moving forward.
Amy Morgan is CEO of Pride Institute, dentistry's most respected practice–management firm. For more than 30 years, Pride's team of dental, business, and financial experts has helped dentists at all career stages achieve the practice of their dreams. If you want practice success, there are many opportunities within Pride Institute. For specific course dates or further information on individual consulting services, other continuing–education seminars, and training products, call (800) 925–2600 or visit www.prideinstitute.com.