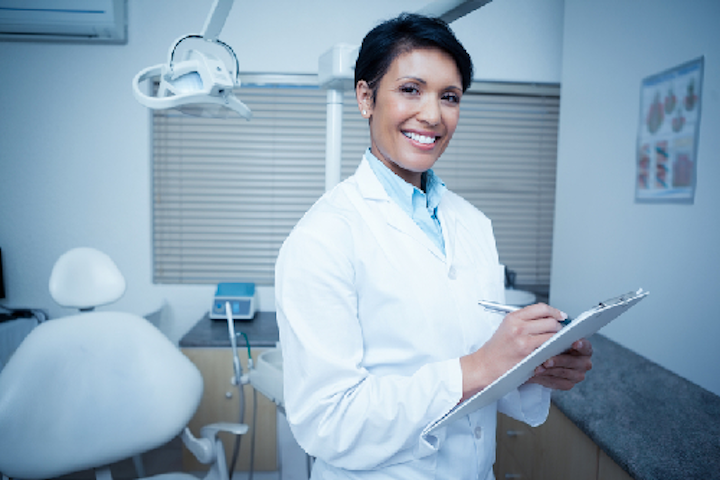 The Medicare deadline for Delta Dental and other dental insurance companies is rapidly approaching: January 1, 2017. Are you prepared? Louis Malcmacher, DDS, MAGD, explains what you need to do.

With the January 2017 Medicare deadline looming for Delta Dental and other dental insurance companies, it is time for you to take immediate action and choose what you are going to do when it comes to Medicare Part B. Amazingly, some dentists I have seen at my lectures are unaware of what the Medicare requirement is and that the dental insurance companies have created their own deadline of January 1, 2017. Here is a quick review: Federal regulations require dentists to take action by either opting in to enroll or opting out of Medicare Part B so that their Medicare patients aged 65 and older will be eligible to receive Medicare Part D benefits, including prescriptions and referral testing, from their Medicare-enrolled provider. (That's you.) Enrollment also determines whether these patients can be seen in your office for dental benefits covered under their Medicare Advantage plans. This requirement begins January 1, 2017. Until very recently, this requirement was scheduled to begin February 1, 2017, but many dental insurance companies, including Delta Dental, amended their contracts midyear in 2016. What this means is that you need to submit an application ASAP. It takes a few months for Medicare applications to be processed, so you will appear on the Medicare Ordering and Referring Registry in order for your practice to be able to protect and keep all of your Medicare Advantage patients from every insurer and be able to stay in-network.
---
Editor's note: A different version of this article appeared in print in November 2016. This article has been updated from the print issue to reflect the insurers' amended Medicare deadline of January 1, 2017.
---
Some dentists have mistakenly decided to ignore this until the last possible minute, hoping it will go away. Others have had a knee-jerk reaction to opt out of Medicare Part B. Early on, there were even some dental societies and organizations advising dentists to opt out without thinking through some of the implications. Those dentists are now going to lose patients based on this poor decision.
Medicare Advantage plans, also known as Medicare Part C, are Medicare plans administered by insurance companies, such as Delta Dental, Blue Cross Blue Shield, Humana, Providence, Aetna, Cigna, and most of the other big insurers. These plans offer additional benefits to Medicare patients, including vision and dental coverage. So many dentists are shocked to find out that they already accept these plans in their offices.
According to the ADA Morning Huddle, 31% of the approximately 50 million Medicare enrollees are on Medicare Advantage plans, and that figure is going to increase significantly in the future.1 We are talking about tens of millions of highly desirable geriatric patients who are the wealthiest demographic in history, who are living long lives, and who are patients spending on dental care—especially implants, esthetic dentistry, and facial esthetics. The question you now need to ask yourself is: Do you want these patients in your practice? I sure do!
Now you must make a decision about Medicare Part B. Delta Dental of Michigan, Ohio, and Indiana—one of the biggest—made an announcement about amending network contracts to mandate that dental professionals take action regarding Medicare Part B in order to stay in-network, effective January 1, 2017. Other insurers will follow. Delta Dental, along with most other insurers listed above, have now made your Medicare Part B choice very simple: Dentists who choose the opt-out Medicare Part B option will no longer be eligible to be in the Delta Dental network and will lose these patients.2
Do you want to keep your patients who are covered by Delta Dental, Blue Cross Blue Shield, Humana, Providence, Aetna, Cigna, etc., or do you want to lose them? If you want to keep these patients, you need to enroll in Medicare Part B quickly. If you want to lose these patients, you should opt out. If you do opt out, know that you will be locked out from Medicare Advantage patients for two years. These patients won't be returning to your office once they have found other providers.
I asked the STATDDS Medicare enrollment specialists for their most recent statistics about the thousands of dentists they have advised and prepared Medicare applications for. Of their dental clients, 98.5% have chosen the opt-in option, which ensures that they will keep their Medicare Advantage Delta Dental patients, as well as any others whose insurers amend their network contracts. Of the remaining clients STATDDS has advised, 1% opted out of Medicare and all Medicare Advantage plans from every insurer, and 0.5% opted in for billing, which applies to very few dentists.
For my own practice, we used the Medicare enrollment professionals at STATDDS to submit our applications to make sure it was done correctly the first time because we didn't want to lose our geriatric patients. Outsource this to professionals, get your Medicare Part B applications done right, and get them done today!
References
1. ADA Morning Huddle. Published July 12, 2016.
2. Soderlund K. Regional Delta Dental office amends dentists' contracts to address Medicare. ADA News. Published August 15, 2016.
More by Dr. Malcmacher
Exposing implant dentistry myths
Changing patients' lives
Build your practice with expanded providers

---
Louis Malcmacher, DDS, MAGD, is a practicing general dentist and an internationally known lecturer and author. Dr. Malcmacher is the president of the American Academy of Facial Esthetics (AAFE) and a consultant for STATDDS. You can contact him at (800) 952-0521 or drlouis@facialesthetics.org.
Author's note: You can also visit FacialEsthetics.org to download my resource list, sign up for a free monthly newsletter, or find information about live-patient frontline TMJ/orofacial pain, Botox and dermal fillers training, dental implant training, frontline bruxism therapy and dental sleep medicine, and medical insurance.