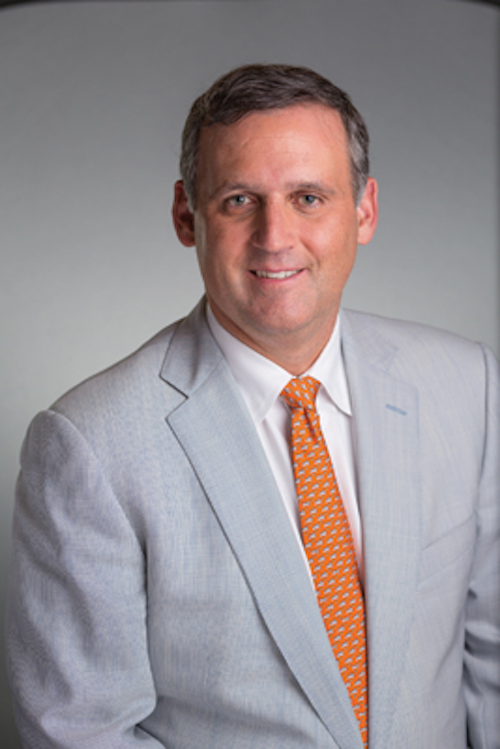 Alex Sadusky
Editor's note: This is part one in a three-part series. The next installment will appear in the September issue of Dental Economics.
The current relationship between dental insurance companies and doctors and patients is not an equitable one. For example, research shows that, based on the market value of services rendered, doctors are routinely underreimbursed while patients overpay.1 In fact, in 2014 the California Dental Association filed a class-action lawsuit against Delta Dental, claiming that Delta Dental had violated a "duty of good faith and fair dealing" when it tried to lower the reimbursement rates by 8% to 12%.2
According to the National Association of Dental Plans (NADP), about two-thirds of the US population receives dental coverage through commercial insurance.3 So it's understandable why many doctors might feel trapped or pressured into accepting it, even with all the issues. A 2017 NADP report revealed about 77% of Americans had dental benefits in 2016,4 but a research study by the Health Policy Institute concluded that "a significant amount of adult beneficiaries—more than one out of three—do not use any of their dental benefits within the year."1
So what gives? Perhaps it's because private insurance providers almost seem to discourage use of the coverage, especially considering the amount of red tape they throw in the way: high deductibles, preexisting conditions, spend caps, and premiums, just to name a few. It shouldn't be a surprise that both doctors and patients have looked for alternatives to sidestep the insurance companies. That's where dental membership plans come in.
Dental membership plans
Not to be confused with insurance, dental membership plans allow patients to save on the cost of dental treatment using a model similar to wholesale clubs such as Sam's Club or Costco.
Here's how it works. The patient purchases a benefits plan, typically for a year, for a specific range or assortment of treatments at preset discounted rates. For example, the patient will pay a flat annual fee to get discounts on two prophies, one exam, and an x-ray for that year. The more treatments that are packaged into an individual plan, the higher the membership fee.
Since these plans aren't insurance, both doctors and patients can avoid the limitations and overall frustrations of dealing with insurance companies. It's typically a win-win for both sides. Patients can pay only for the dental treatments they need, while doctors can grow their practices by expanding their fee-for-service patient base and case acceptance. Additionally, dealing in prenegotiated flat fees means that both sides know the charges up front, making the payment process easier and more streamlined for everyone involved.
In terms of dentists getting involved in dental membership plans, there are basically two ways to handle it, either through a third party or in-house.
Third-party membership plans
Belonging to a third-party membership network is similar to belonging to a traditional insurance network, minus many of the limitations and hassles for both doctor and patient. For example, the doctor agrees to a set fee schedule based on rates prenegotiated with the third party and their benefit provider partners. Through the third party's website or phone number, the patient can find doctors who belong to the network and then receive the benefits from the prepurchased plan by showing a membership card. The discounted fees are typically anywhere from 10% to 60% off the doctor's normal rates, depending on what type of plan the patient purchases.
Patients usually join these membership plans, also known as dental savings plans, to avoid the limitations of insurance companies, supplement holes in existing coverage, or establish an emergency treatment fund. For doctors, the benefits include access to a network of patients, similar to that offered by commercial insurance but with the ability to get paid up-front (at the discounted rate). Additionally, as part of the network, the doctor can also leverage the marketing power of the discount plan provider.
These types of plans are popular among patients. In fact, between 2015 and 2016, membership in third-party membership plans increased by 20%.5 Additionally, 89% of the membership is based off plans that were self-paid by the patients.5
In-house membership plans
The other option is for the doctor to offer an in-house membership plan. This operates similarly to the third-party plans in that the patient pays a flat monthly or annual membership fee, typically anywhere between $10 and $50 per month, in exchange for discounts on a specific group of benefits that the office has packaged together. However, instead of running it through a third party, the doctor fully administers the plan by dealing directly with the patient.
In-house dental plan companies
Many companies that offer in-house dental plans are SaaS (software as a service) companies that can help dental offices with their in-house membership plans from start to finish, including plan creation, implementation, management, marketing, and even compliance and regulatory. Here's a rundown of how these dental membership companies operate.
Fees and costs
These companies typically employ one of two fee structures. With one, they deduct their fees from the subscriber payments to the in-house plan. Every time a membership fee is processed, the vendor takes a cut and deducts any applicable credit card processing fee. The other structure involves charging a flat licensing or usage fee for the software, rather than deducting from each member enrollment transaction. Sometimes there is an option to pay this fee monthly or yearly.
Which fee structure is best depends on the individual office. However, here are some thoughts to use as a guide: For a high-volume office that anticipates a significant amount of patient enrollments, the flat-fee structure might be best so the office doesn't get hit with every member payment transaction. For a smaller-volume office, it might make sense to use the per-transaction structure, at least to start, so the office doesn't risk the flat charges eating away at revenue and profit.
Marketing support
Most of these companies are well aware that their success is contingent upon their customers' ability to enroll patients in the plans successfully, which is why the majority of them offer some level of marketing support. This support can take several forms, including templates for creating brochures, direct mailers, and other print collateral, as well as digital elements for the practice's website. This can also include integrating the member onboarding or sign-up forms into the practice's existing website or setting up an auxiliary site dedicated to enrollment.
Support and training
Most of the dental membership plan companies know their success can only go as far as the level of comfort and acceptance doctors and staff have with operating their programs. Upon sign-up, most dental offices will receive an assigned account manager or support person who will be the main point of contact during the setup, implementation, and ongoing management of the plan.
Depending on how hands-off the doctor wants to be, some companies offer more turnkey options. For example, some will provide guidance and support as needed, while others will handle the entire setup process, only requiring the doctor to sign off for approval. In addition, some companies will handle all of the back-end administration and mechanics for those offices that want to focus on clinical dentistry.
Plan customization
Most in-house membership companies leave the specific treatments offered in the plan at the doctor's discretion. However, the majority provide templates to help guide the doctor on packaging treatments. For instance, some offer templates based on the member (adults and children), quantity (one cleaning versus two), or type of treatment (hygiene, restorative, perio, etc.).
Analysis and reporting
Since financial and member enrollment tracking are important aspects of running an in-house dental plan, most companies offer robust features in this area. For example, there are revenue and profit reports, and enrollment tracking allows offices to track benefit usage, growth, and churn.
Regulatory and compliance assistance
This is an important feature, so most companies offer some level of assistance. In-house membership companies can help a doctor not only set up a plan in compliance, but also remain in compliance. But even though this guidance is provided, it's still typically advised for the doctor to involve an attorney before moving too far forward.
References
1. Yarbrough C, Vujicic M, Aravamudhan K, Blatz A; American Dental Association Health Policy Institute. An analysis of dental spending among adults with private dental benefits. http://www.ada.org/~/media/ADA/Science%20and%20Research/HPI/Files/HPIBrief_0516_1.pdf. Published May 2016.
2. Delta Dental litigation resolution [news release]. Sacramento, CA: California Dental Association; March 7, 2017. https://www.cda.org/Portals/0/pdfs/delta_settlement_summary.pdf.
3. Who has dental benefits today? National Association of Dental Plans website. http://www.nadp.org/Dental_Benefits_Basics/Dental_BB_1.aspx. Accessed March 14, 2018.
4. National Association of Dental Plans. 2017 NADP dental benefits report: enrollment. https://knowledge.nadp.org/products/2017-dental-benefits-report-enrollment. Revised October 16, 2017.
5. Tuohy C. Dental savings plan enrollment rises 20 percent. Insurance News Net website. https://insurancenewsnet.com/innarticle/dental-savings-plan-enrollment-rises-20-percent. Published December 14, 2017. Accessed March 14, 2018.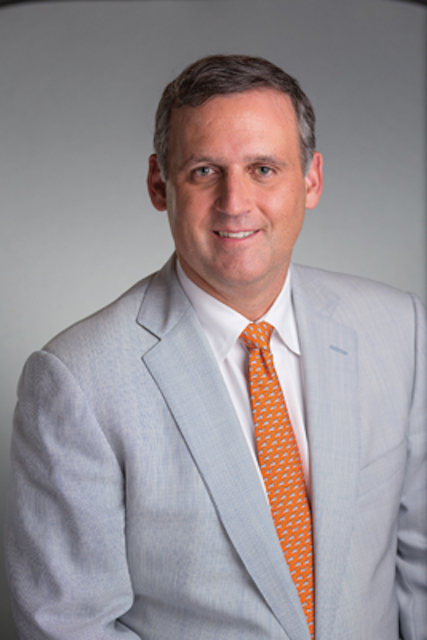 Alex Sadusky currently serves as the chief executive officer of Dental Card Services Alliance LLC (dentalcardservices.com), an organization he cofounded in 2009. Dental Card Services Alliance is the exclusive credit card processing services provider of the Academy of General Dentistry Exclusive Benefits program and has numerous other endorsements, alliances, and associations.