Branding a practice
Besides starting a new practice, creating a brand name for that business is important.
Nov 1st, 2007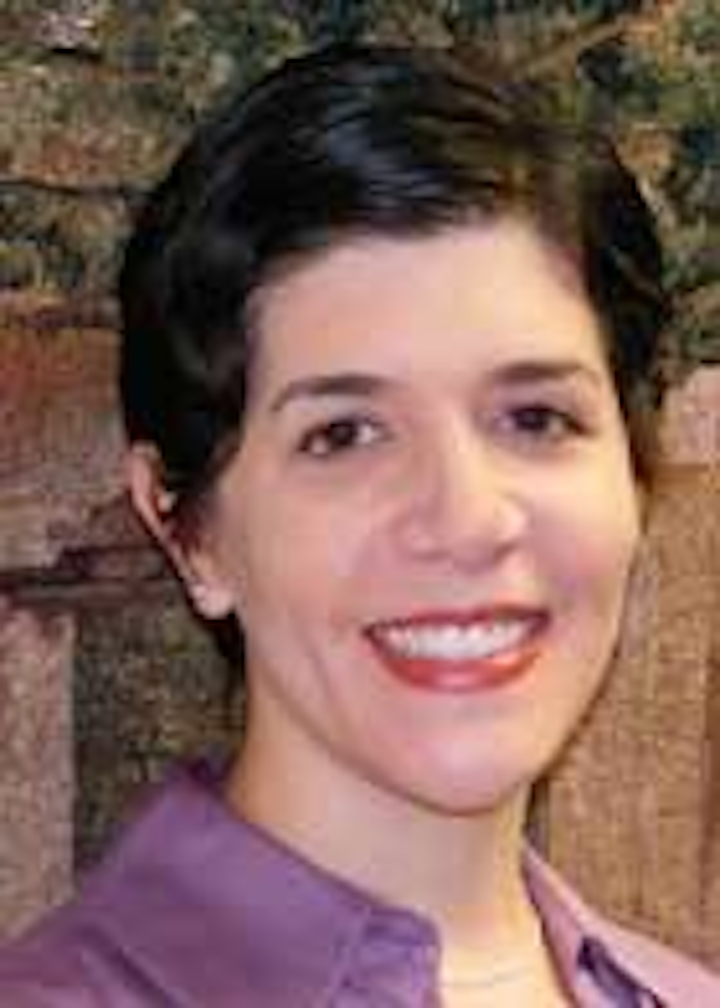 by Michael Gradeless, DDS
Besides starting a new practice, creating a brand name for that business is important. The following account tells of a dentist who has attained name recognition for her practice.
- Dr. Michael Gradeless
I am Dr. Joann Stettler. I opened a new, state-of-the-art dental practice in August 2006. My practice is solely fee-for-service, and focuses primarily on general restorative and cosmetic dentistry. I chose Da Vinci Dental for the name of the practice to reflect my fondness for the Italian language and Renaissance literature. I also wanted to provide a brand name that would set my practice apart from others. I realized that starting a practice from scratch would be challenging due not only to the monumental startup costs, but also the tasks of organizing an office, hiring staff, and establishing a patient base. Also challenging (and most intimidating) was the fact that I wanted to start a practice but I possessed not one ounce of experience in starting a business.
After years of hard work to finally become a competent and confident clinician, the ability to also become a savvy business owner seemed impossible. This is when my husband, Mark, came to my rescue. He volunteered to take a temporary leave of absence from his engineering career and assist me in making Da Vinci Dental a reality. Mark's excellent entrepreneurial skills and knowledge of business, coupled with my skill in dentistry and natural ability to relate to patients, made for a great combination. Mark took on the role of office manager. While he was busy tending to administrative tasks, I was busy concentrating on the practice's clinical aspects.
We quickly became motivated by the fact that we were utilizing our different talents and areas of expertise to contribute to a common goal. Since we rely on the new practice for our sole source of income, many sacrifices have been made during the last year. Personal expenses have been restricted, and items such as a new house or second car have been put on hold. Even though the financial discipline is difficult, and the thought of paying off our debts in the next several years is frustrating, we are confident that the future rewards will be worth it.
While attending a course sponsored by Matsco at the 2005 ADA meeting in Philadelphia, Mark and I became motivated to make our plan for a dental practice a reality. During the course, Matsco financial representative Jim Baum provided valuable insight regarding the role of the lender in turning the dream of starting a practice into reality. After the course, we contacted Jim and arranged for a meeting.
We were impressed by the service and personal attention Jim and the Matsco support staff provided. Ultimately, this was the deciding factor in pursuing financing through Matsco. To this day, we keep in close contact with Jim Baum. We consider him one of the most influential people in our decision to build Da Vinci Dental.
I graduated from the University of Pennsylvania School of Dental Medicine in 1998. I completed a one-year GPR program in 1999 with Virtua West Jersey Health System, located in Camden, N.J. I then married Mark, whom I met during my second year of dental school. Eventually, we moved from Center City Philadelphia, and relocated to south Jersey. While here, I worked as an associate dentist for the next few years.
During this time, Mark and I experienced a yearning to live abroad. After consulting with a couple of my former dental school classmates who were serving abroad as military dentists, I decided to join the U.S. Air Force. In July 2001, we relocated to England, where I was assigned to RAF Lakenheath.
During the next three years, Mark and I enjoyed traveling, experiencing new customs, and meeting new people. In late 2003, we started a family with the birth of our daughter, Ann Marie. I consider the years I spent in the military as a major turning point - both in my life and my career.
In the years just after my graduation from dental school, I was concerned about finding my "niche" in the dental profession. The last thing I wanted to do was make a huge investment in a dental practice when I did not know how I envisioned such a practice. I knew I needed to explore the profession much more. Thankfully, while I was exploring the world, that place where I wanted to be as a dentist slowly began to be revealed. The additional training and mentoring I received while serving in the Air Force was beneficial in ways that I could not have imagined.
By the spring of 2005, Mark and I decided it was time to start thinking about leaving the military and starting a dental practice. I was looking for the type of professional independence, flexibility, and personal rewards that only a solo practice could provide. During my final year in the Air Force, I began to formulate the vision of what I wanted my future practice to be. I researched what it would take to build that practice. Mark and I also relied on a wealth of invaluable information and guidance provided by a close friend from dental school who had started a practice a few years earlier.
We developed the Da Vinci brand to support our vision, patients, and marketing. Our target market consists of those who want to look and feel good when it comes to their dental health. We also have branded Da Vinci Dental with consistency in advertising and marketing efforts. I think our branded image has been successful in conveying the message of a modern, state-of-the-art, cosmetic-based dental practice. This has been instrumental in attracting patients.
My long-term goals for Da Vinci Dental include expanding the practice to encompass specialty care, such as implant placement and cosmetic periodontal procedures. I also want to introduce spa amenities to help provide greater relaxation and comfort, especially during lengthy procedures.
It is so exciting to go to work every day and see our hard work and efforts flourish into success. It is our success story in the making, and I think this is what drives Mark and me daily to continue on track. There are definite highs and lows to experience, but the beauty is that we control the destiny of Da Vinci Dental. The possibilities seem endless.
Our marketing and new-patient exam systems are the most important to our success. Since we started as a new practice with no existing patients, and decided from the beginning we were not going to resort to insurance plans to recruit patients, marketing had to become an essential element in our business. Mark is always devising new and creative ideas to make Da Vinci Dental visible in the public eye.
Mark and the staff actually have a lot of fun instituting these various ideas and tracking the results monthly to see which ones are the most effective. We do everything from direct mail to sponsoring a local youth football team. Mark is technically oriented, so using the computer to aid in marketing - along with designing our practice Web site - was quite beneficial.
We also believe strongly in comprehensive new-patient exams and thorough treatment-plan reviews. I am a strong advocate for making sure that, during a patient's first visit, I relate to him or her on a personal level and that I address any concerns the patient might have. The patient's subsequent appointment usually consists of the prophy and a treatment plan review, which Mark conducts in the consult room.
I believe the key to staff management is developing relationships. I communicate with the office staff well, and everyone operates like a team member. I believe that good working relationships make a positive impression on patients. In addition, those relationships contribute to an overall happy work environment.
The staff is also encouraged by having opportunities to attend continuing education courses. We also plan staff extracurricular activities. My office has not only developed great working relationships, but we have established solid friendships, too.
After graduation, I recommend exploring all avenues in dentistry to help find your niche. It does not mean you have to specialize or attain perfection in whatever drives you as a clinician. Instead, allow yourself to find a comfort zone and progress from there to become the best you can be.
Whether it be completing a GPR program, working as a part-time associate for more than one practice, teaching at a dental school, or serving as a military dentist, it is important to gain valuable experience so you can be confident and secure in whatever professional decisions you make.
Most importantly, treat your patients with genuine sincerity and learn to become a good listener so you can interact with people on a personal level. If you possess these fundamental traits, success will follow.
Dr. Joann Stettler, DMD, graduated from the University of Pennsylvania School of Dental Medicine in 1998. She served in the U.S. Air Force from 2001 to 2005. She is a member of the American Dental Association, New Jersey Dental Association, Southern Jersey Dental Society, Academy of General Dentistry, American Association of Cosmetic Dentistry, American Association of Women Dentists, and the Philadelphia Cosmetic Consortium Study Club. Dr. Stettler was honored among the Top Dentists in South Jersey 2007 by South Jersey Magazine. Dr. Stettler can be contacted at drstettler@dv-dental.com.
Dr. Michael Gradeless, a 1980 graduate of Indiana University, practices preventive dentistry in Indianapolis with an emphasis on cosmetics and implants. He is an adjunct faculty member at Indiana University, where he teaches the Pride Institute university curriculum of dental management. He also is the editor for the Indiana Dental Association. Contact him at (317) 841-3130 or e-mail to drmike44@aol.com.