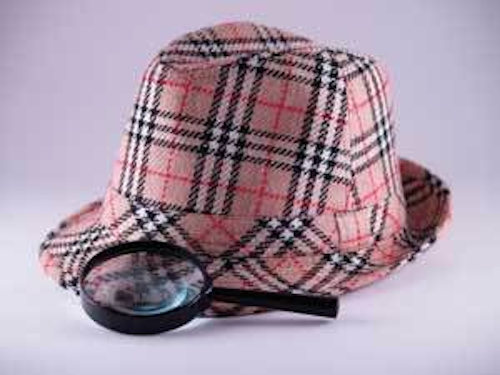 Imagine hiring an employee who appears to be the perfect candidate, only to be embezzled to the tune of thousands of dollars six months later. What if one of your employees is physically assaulted by a new hire who has "gone postal," or, more commonly, what if you found out - after the fact - that the new hygienist does not have a valid license and did not work for the employer(s) listed on the résumé or application form?
These are the types of scenarios that employers face when they fail to conduct a background check on all potential new hires. These examples, coupled with recent statistics, indicate that employers should no longer neglect conducting background checks during the recruiting process - the risks are too great!
According to the National Association of Professional Background Screeners, 56 percent of applicant-supplied information contains one or more significant discrepancies. In another study, it was found that more than 36 percent of employment verifications uncovered inconsistencies from what had been stated on the application form, and 14 percent listed false or inconsistent information regarding education.
The risk and rise of violence in the workplace today also carries significant liability for employers. The National Institute for Occupational Safety and Health reports that 10 to 15 homicides occur in the workplace each week and an additional 1 million people are attacked.
Even if a bad hiring decision does not lead to serious harm to the practice and the employees, it contributes to higher turnover. The financial impact of turnover is conservatively estimated between $10,000 and $20,000, and, depending upon the position, can be as much as two to three times the annual salary of the departing employee.
Given the statistics and trends, employers should be incorporating background checks as a standard part of the hiring process. These checks help decrease the risks by increasing hiring success and reducing potential problems associated with embezzlement, workers' compensation, occupational licensing, and negligent hiring. Often, just the knowledge that a background check may be performed discourages applicants with a questionable background from applying.
Negligent hiring charges
Today, failure to conduct a thorough background check can lead to charges of "negligent hiring." Negligent hiring can occur when an applicant is hired and later commits a criminal or violent act in the workplace that results in personal injury to another individual. If it is shown that the employer did not exercise care or diligence to learn of the worker's dangerous tendencies prior to hiring, then the liability may fall to the employer.
Courts have ruled against employers/companies that did not conduct proper prehire investigations which might have revealed an applicant's propensity for serious misconduct. Employers have had to pay expenses related to injuries sustained by employees, as well as punitive damages awarded for gross negligence or recklessness in hiring a worker.
Conducting background checks
Often, employers believe that background checks are limited to criminal reports, but conducting a background check can consist of many different aspects. The comprehensiveness of the check will depend on the specific position needing to be filled.
A basic background check is recommended before hiring any employee, regardless of position. It typically includes reference checks, previous/current employment verification, identity verification/Social Security trace, a criminal report, and a search of the individual's driving record.
The depth of the background check should increase if the position being recruited for includes more responsibility and/or risk. For example, a bankruptcy and lien and judgement search should be included along with the basic background check if hiring for positions in which accounting or finance are critical.
We also recommend an educational background and professional license verifications be performed with any position which requires license(s), certification(s), and/or a specific educational background.
A more comprehensive background check typically includes all of the above-listed items, plus a civil court search.This should be done in instances when an associate or a potential partner/buyer is being considered.
In addition, if workers' compensation claims might be a concern or are common for a particular type of position, then a workers' compensation report should be included. It is important to note that workers' compensation inquiries can only be performed after a "conditional offer of employment" has been extended. Some states do not allow release of workers' compensation-related information. For those states that allow the release of workers' compensation information, the amount, type, and detail of the information will vary and is not standardized.
Reference checking - which should include previous/current employment verifications - should be handled by a knowledgeable employer or a third party. On the other hand, background checks are typically performed only by a qualified third party. The results of background checks - i.e., criminal records, credit reports, and driving records - are considered "consumer reports" and are governed by the Fair Credit Reporting Act (FCRA) and, occasionally, by state-specific laws. Investigative consumer reports, such as personal interviews with friends, neighbors, or associates of the applicant obtained directly by the employer or third-party agency, may also be governed by the FCRA.
Both the FCRA and state-specific laws impose certain requirements when conducting a background check. Common procedural components include:
Obtaining applicant's authorization for a background check, including a description of the nature and scope of the investigation. Also provide information about the applicant's rights. (The applicant's authorization and the above information should be provided on a document separate from the application.)
Requesting a background check from Bent Ericksen & Associates or other credible background-checking agencies.
Providing the necessary information (contact information, previous addresses, previous employers, Social Security number, driver's license number, etc.) to the checking agency.
Receiving a background check report on the prospective employee.
Reviewing results to help finalize the hiring decision.
If adverse action will be taken against the applicant based in any way on information from a background- check report(s), the employer should:

Give the applicant notice of the adverse action,
Provide the applicant with the name and contact information of the reporting agency used,
Inform the applicant that the reporting agency didn't take the adverse action against the applicant,
Notify the applicant that he or she can dispute the findings of the agency by taking up the matter with the reporting agency, and
Inform the applicant that he or she is entitled to a free report from the reporting agency, if he or she makes the request within 60 days.
Prior to eliminating an applicant based on a background check, consider the relevancy of the information. For example, an applicant may be a great receptionist at the practice even though a DUI is on his or her record from five years ago. But, an applicant who has an embezzlement conviction would likely be eliminated for a financial coordinator position. Many employers are basing hiring decisions on highly prejudicial information which may have little to do with the true abilities of an applicant.
In addition, when receiving and using criminal reports, consider the amount of time that has passed since the conviction. Also, carefully consider arrests. An arrest does not correlate to a conviction. Remember, the person may have later been found innocent of all charges.
In summary, bad hiring decisions can and should be minimized. The emotional stress and cost associated with turnover and liability claims are becoming increasingly debilitating to the health and profitability of practices. Now, more than ever, employers need to redirect their hiring techniques and incorporate all of the recruiting methods available to them. The emotional stress and cost associated with turnover and liability claims can no longer be left unchecked and unchanged.
Bent Ericksen is the founder and Tim Twigg is the president of Bent Ericksen and Associates. For more than 25 years, the company has been a leading authority in human resources and personnel issues, helping dentists successfully deal with the ever-changing and complex labor laws. Both authors are members of the Academy of Dental Management Consultants. To receive a complimentary copy of the company's quarterly newsletter or to learn more about their services, contact them at (800) 679-2760 or at www.bentericksen.com.