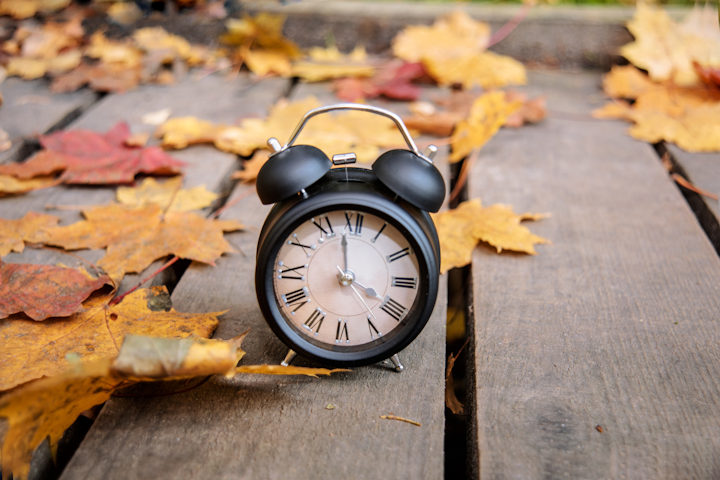 © Romans Klevcovs | Dreamstime.com
I've practiced dentistry for almost 40 years, and I have no regrets. I'm grateful to have chosen a profession that has satisfied many of my needs, aspirations, and interests. I'm experienced, skilled, and an asset to my patients and profession. My practice has matured to become a comfort zone and a place from which change is difficult to imagine. I'm well advanced along the natural arc of my practice's lifespan, and conventional wisdom would have me prepare an exit strategy by now. I'm positioned both at a peak professional moment and looking over the precipice of decline. It's a paradox. So, now what? 
Countless journal articles offer advice about practice assessment, tax ramifications, staff considerations, and the financial and legal mechanics of selling or buying a dental practice. Few address the powerful emotional impact that accompanies a professional transition. For me, choices feel binary: either I'm all in at the top of my game or I'm out. Either I'm growing my practice, or I'm in decline preparing to die, which is a daunting and disturbing perspective. Is this the only way to view this stage of my career? 
For some of us, the prospect of relinquishing full-time clinical practice does not at all signify decline. For some, retirement is the best thing that's happened since graduation. For others, continuing to practice in some manner is rewarding and deeply resonant. However, for many seasoned dentists, continuing to practice is by default and reflects being stuck rather than being by choice. Change from the comfort of what we've always done may bring about anxiety. 
What's keeping you from moving forward?
While one's current practice arrangement may offer stable and familiar rewards, it may also preclude change and personal growth. Fear of the unknown can keep some tethered to the dock and stuck with the devil we know. The specter of challenging the status quo often elicits self-talk to "slow down, look out for danger, and avoid failure."
Called gremlins, saboteur voices, and limiting beliefs, this inner dialogue burdens us with concern, stifles growth, and suggests all sorts of "logical" reasons why change is not a good idea. Making changes in one's working life after years of steady practice routines rocks the boat for many. An inner voice generated from fear does not help our efforts to move forward.
Worries about financial security, sadness over the perceived loss of identity, uncertainty about purpose, and uneasiness about unstructured time can be roadblocks to change. Documented financial success may still not be enough to quell the fear and trepidation associated with retiring or scaling back. A mindset of scarcity combined with inner voices of caution may be what keeps some chained to the chair.
There is real opportunity available at this time in your career for personal growth and fulfillment, bounded only by your hunger and commitment to write a new story for your life. Pause and have an honest conversation with yourself. Separate your fear-based objections for change from questions that open up possibilities and opportunities. Try to answer this question: "What does my life need to look like so that I can look back with no regrets?" If you are already on a path that seems right to you, ask, "Is there a gap between where I am now and where I want to be?" 
Where will it all lead?
Addressing these questions taps into heartfelt truth. Give yourself permission to explore what it is you're hungering for at this time in your life. Like a juggler tossing a dozen balls in the air, how many more new balls can you realistically incorporate into an already-full routine? Embracing a fresh start and exploring new ways of being while engrossed in your well-worn ways is self-defeating. Like a renewed adolescence, the path to self-discovery and fulfillment involves stepping out of your comfort zone. 
This time in your life can be viewed with a bright, renewed sense of purpose and promise of new challenges and rewards. This summons courage and supports forward movement. 
One step is to identify the aspects of your practice that sustain you and provide personal satisfaction. These may include relationships, connections, creating trust, learning, being of service, or creative problem-solving. These and many more are achievable in ways not limited to the practice of dentistry. 
What fires you up and gets you out of bed in the morning may take different forms as you explore new things. You have the potential to enjoy a life of continued growth and fulfillment while discovering new ways to design the life you want. This is an opportunity to step forward as the captain of your ship and steer your own course, not to be squandered by thinking small or playing it safe.
The prospect of life after full-time clinical practice does not need to signify decline or the end, but rather, the opportunity for new beginnings and challenges. For me, this change in perspective has been profound and has transformed my attitude about my current work, the arc of my career, and my path forward. Although I don't have all of my answers yet, I'm taking action now. I'm truly excited about where this path will take me. As it turns out, it's not about dying; it's about living.
---
JOSHUA KLEEDERMAN, DMD, CPCC, maintains a solo dental practice limited to prosthetic and restorative dentistry in Williamstown, Massachusetts. He is a certified professional co-active coach from the Co-Active Training Institute and serves clients who want to close the gap between where they are and where they want to be. He can be contacted at jkleedermandmd@gmail.com.