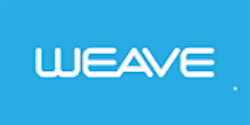 Weave syncs beautiful software together with telephone service and your dental software. When a patient calls into your practice, everything about the patient and their family will automatically pop-up on your computer screen. Your staff will know if the patient on the other line has a birthday coming up, when their next appointment is, if any of their family members are overdue, or if there is an unpaid balance on the account - all without putting the patient on hold or looking anything up in your dental software.
Request More Information
Fill out the form below to request more information about Weave Communications.
---