The Brazilian Project
How to create a referral machine with low-budget strategies
Apr 1st, 2005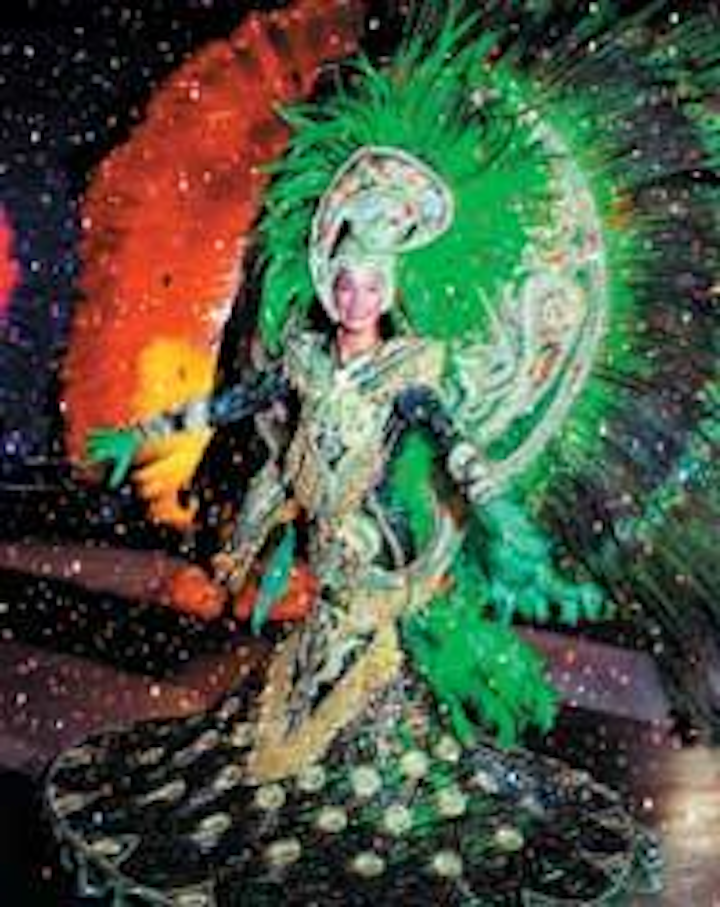 by Tom Orent, DMD
How to create a referral machine with low-budget strategies
Select your targets (future referral sources). Take aim. Commence firing!
Though my original target was my local Brazilian community (a super group of people I wanted more of in my practice), my "Brazilian Project" system works to build a referral machine out of any group of local businesses. The idea is to turn on a potentially never-ending flow of new patient referrals from plastic surgeons, high-end day spas, personal trainers, boutique hair salons, and more using guerilla low-budget strategies.
I'm often asked how to get local businesses to repeatedly generate referrals. What will follow here (and in subsequent articles) are the exact steps required to recreate this referral-generating machine. I want to emphasize that this system will work with any group of people or local businesses you want to target. It only takes a little bit of brainstorming on your part, and I'll get you started on that with this article. The project can be done on a moderate budget. There are costs involved, but they can be easily controlled and monitored. They are under your complete control! This will be a fun project for two of your team members to get to do something totally different, away from the office, for one day each month. My team members loved being a part of this particular project. It was fun, they got paid to do it, and it brought us a consistent new flow of patients!
The very first step is one that is similar to the first step in any marketing project: you must identify exactly who it is you want to reach. Here are a few of my thoughts to get your marketing juices flowing:
1) Do you have any one ethnic, religious, or otherwise homogenous group living in your area that you would like to become the dentist everyone in this group wants to see? Do you already enjoy having some members of this group as patients in your practice?
In my case, that group was composed of folks who had immigrated from Brazil. Long before I could speak Portuguese, I simply hired a Brazilian team member! She was bilingual and hiring her was the first step in my plan to reach and accommodate members of this community. Perhaps you or a team member speaks Russian, French, or Spanish. Are there any potential patients in your neighborhood who speak one of these languages as their first language? If you do have such a dense population, chances are there are a number of stores, shops, churches, or restaurants in the area where they gather.
2) In the case of my Gems Gold Dozen alumni coaching member, Dr. Rick Dayton, it wasn't so much the exact type of business as it was the location of the businesses. His office is located in downtown Grand Rapids in the midst of a lot of other businesses. He recognized that folks from the suburbs were no longer coming downtown for care as much as they used to due to the traffic, parking problems, etc. So, rather than just jump ship, Rick decided to stay. Using my "Brazilian Project" system boosted his business by attracting the folks who were already downtown! His newpatient stream came from people who worked within a few blocks of his office. Very smart!
He used my system to successfully target all businesses (no specific type), based upon a criterion of close geographic proximity to his office. Of course, we have to give credit where credit is due. Rick is fortunate to have Deb as his practice manager, and Deb loves to drive this type of project and make it happen! There's no step more important at this point than simply asking if two members of your team are willing to do something fun and different for one or two days a month - and get paid for it!
You can read about all the "gems" or "secrets" in the world, but the key is in how they are implemented.
Done right, this system should easily generate one or two new patients into your practice every week, with no end to the new patient flow in sight and only small to moderate, totally controllable, flexible costs. If you place a $1,500 average lifetime value on each of your patients, that translates into a $75,000 to $150,000 bump every year from a simple project under your total control.
3)The most common group targeted by most dentists is higher-end health and/or beauty-related businesses. Many dentists find this to be the easiest and most profitable group to target-market. You can (and should) make your own list of businesses fitting this category in your area, but I'll get you started in your brainstorming session. Typical businesses in this category include:
1. Plastic surgeons
2. Dermatologists (They are doing a lot of elective esthetic procedures.)
3. Estheticians
4. High-end beauty salons or hairdressers
5. Day spas
6. Tanning salons
7. Fitness centers and health clubs
8. Personal trainers
9. Ophthalmologists and opticians (Again, these doctors do a lot of elective esthetics with patients who pay out-of-pocket big dollars to look and feel better.)
10. Nutrition shops and boutiques
These 10 businesses will get you started. In five minutes, you and your team will probably add another five or 10 similar types of businesses to that list. Even if you only use my list, how many of the businesses on this list are located within three miles of your practice?
In most instances, it will be a piece of cake for you to locate at least 30 or 40 businesses within three miles to fit the bill. In certain rural parts of the country, you might need to expand this three-mile circle a bit, but folks in your neck of the woods are used to driving 50 miles for milk anyway!
---
Setting up your own
Brazilian Project
Now it's time for you to put this plan into motion! You have two simple, but critical, first steps to take to ensure success. You want your office to be one of the offices which enjoys at least a $100,000 increase from this simple target-marketing system I've developed and still affectionately call "The Brazilian Project."
1. Identify the two members of your team who would like to make this their pet project.
2. Have the entire team take 10 or 15 minutes and brainstorm the names of 30 to 40 local businesses that fit your idea of which market to target and attract.
In the second installment, we'll develop a spreadsheet to help you run the project and keep track of a few simple facts about each of the businesses on your "hit list."
After just a few months, you will begin to see some new patients from your targeted locales walk through your doors. Shortly thereafter, if you continue light, once-a-month maintenance, you'll enjoy a potentially endless stream of referrals of patients from your targeted businesses! Begin this week ... and watch for Part 2 of The Brazilian Project in next month's Five-Star Practice Gems column.
Dr. Tom Orent, the "Gems Guy," is a founding member and past president of the New England Academy of Cosmetic Dentistry. His "1000 Gems Seminars™" span five countries and 48 states. He is the author of five books and hundreds of articles on practice management, TMJ, and "Extreme Customer Service." To receive a free half-year subscription to Dr. Orent's "Independent Dentist Newsletter," mention Dental Economics® and send a request with doctor's name, address, email, and a major credit card number and expiration date (to pay for the one-time $5.95 shipping and handling charge) to Tom@1000gems.com or fax to (508) 861-1550.