By Dr. Gary Radz
Anyone who's ever been to the Four Seasons Hotel or Nordstrom's department store has experienced great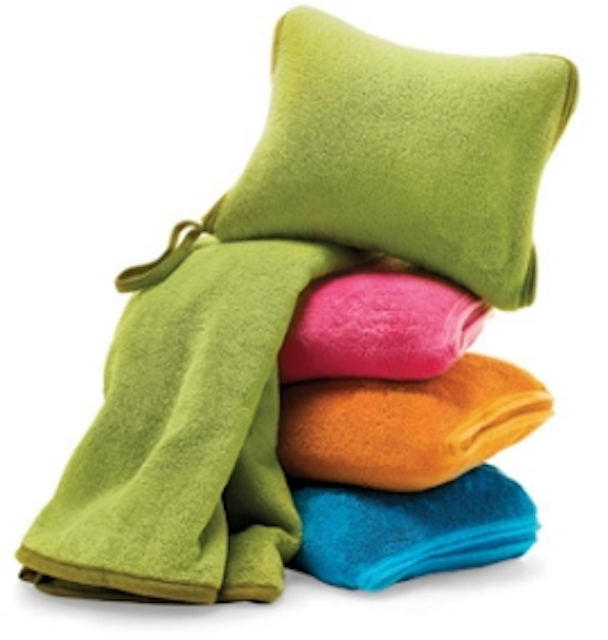 customer service. Why should a dental practice be any different? If you want your patients to become raving fans that return to your office and refer their friends, you need to provide a positive experience. With all its negative images in the public, dentistry needs to work hard to overcome those images. The great part is that in today's dental practice we have many different ways to create a very positive experience.
We like to think that our office's high tech/high touch approach creates a positive experience that will not only make our patients leave feeling like they had a great experience, but make them want to tell their friends as well.
One of the best moves I made 10 years ago was hiring an office manager who shares my belief that patients are our only priority. Teri has helped me assemble a team of professionals that understands that great dentistry and great patient care include providing great patient comfort.
I have a team of seven ladies that have been with me four or more years that all understand this overlying philosophy of making sure that patients always know they are our priority. Their comfort in our office is part of this overlying principle.
As soon as patients enter the office, they are greeted with a smile and a handshake. The reception area is small for several reasons: 1) we expect to stay on time, 2) we want to create an intimate atmosphere where our patients feel like they are not just a number, and 3) this area needs to be quiet. Patients, especially new ones, often arrive to the office feeling nervous. I feel that a calm, quiet reception area can help reduce their stress.
When a patient is taken into the clinical area, the dental hygienist or dental assistant calls them by name and greets them with a smile and a handshake. In our office we like to use first names when we greet patients, as we consider them friends. However, this is acceptable for our part of the world.
In my previous practice in North Carolina no one, including the dentist, called a patient by first name until they were given permission. But the point is that whatever is appropriate for your community, region, or culture, be sure to address the patient in a polite and friendly manner.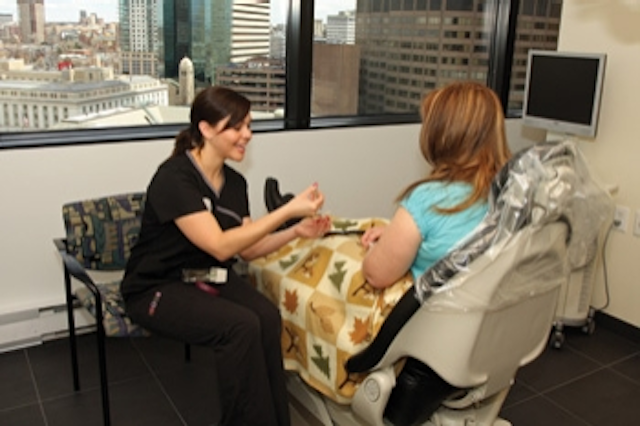 Fig. 1 — Kendra Clark, dental assistant, prepares one of Dr. Gary Radz's patients for treatment.
In the clinical area we have made every effort to make the patient experience as comfortable as possible. We have slightly oversized operatories and an "open wall" design, so that the clinical area does not feel claustrophobic. Using All Dental Prodx line of products, we use subtle aromatherapy to eliminate the dental/medical smell. In each operatory we have comfortable and well-padded dental chairs by Midmark. The new Elevance chairs have vibration and heat built into them. Patients rave about this. We show our patients how to control both the vibration and the heat, thereby starting their experience with a level of some control. I believe that this small level of control helps them become more relaxed.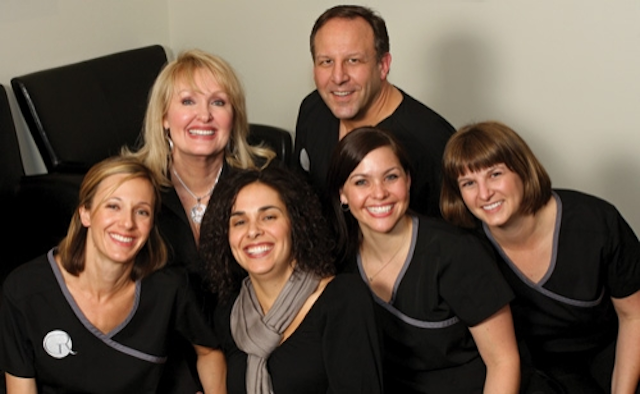 Fig. 2 — Cosmetic Dentistry of Colorado dental team includes (back row, left to right) Teri Webb, practice manager, and Dr. Gary Radz. Front row: Jenni McGinn, hygienist, Andrea Ubert, patient coordinator, Kendra Clark, dental assistant, and Nicole Jarrell, dental assistant.
Most dental offices are kept pretty cold because the dental professionals are hot working with gloves, masks, and gowns, and sweating on patients is not acceptable. We acknowledge that it feels like a meat locker in the operatory and provide warm fleece blankets (with our logo on them of course) for patients so that they are comfortable. We recently found neck pillows (www.dentalfilmclub.com) made of form fitting foam that are extremely comfortable and allow a patient's head/neck to cradle into a position that is comfortable to maintain through long procedures.
We recently started using the NuCalm system (www.nucalm.com) for relaxation in the office. NuCalm is a non-narcotic system that uses cranial electrotherapy stimulation, neuroacoustic stimulation, blackout glasses, and a tablet containing gamma-aminobutyric and acid L-theanine that allows anxious patients to have a comfortable experience without narcotics. Our short experience with this system has been very well received.
As a needle phobic myself I have developed a system to provide patients with the most comfortable experience possible when administering local anesthetic. The first key is proper use of topical anesthetics. First, I dry the injection site.
Then I place a topical anesthetic (20% benzocaine, Kolorz, DMG America) on a cotton roll on the injection site for three to four minutes.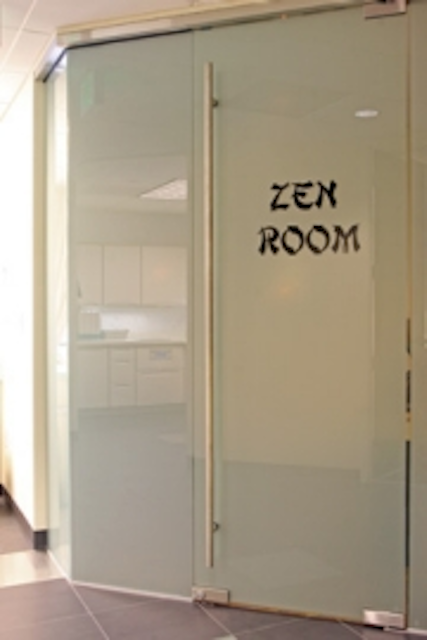 Then I let patients know that they will start to become numb. I tell them I'm going to count to three and that they may feel a stick for just a second. I inject a very small amount of anesthetic (one eighth to one quarter carpule) and take it out fast. Then I sit with the patient for a few minutes and make some small talk or answer questions.
After two to four minutes I let the patient know that I'm going to get them more numb and deliver the rest of the carpule. Nine times out of 10 they tell me they didn't feel a thing with the second injection.
Okay, it's a little more involved than that. What I described works great in the maxillary arch using 2% lidocaine with 1:100,000 epi. We all know that the mandibular arch is a different animal. From second premolar to second premolar I have used the above technique with Septocaine (Septodont) with great results. With years of clinical experience with this drug I have found that I get excellent anesthesia on the molars with my smaller adult patients.
With larger adults I have found that I need to provide a block (either an IA or Gow-Gates). But even then I've found that if I do multiple injections using smaller amounts over a slightly longer time I can make even the uncomfortable mandibular blocks more comfortable.
Finally, the introduction of OraVerse (Septodont) has been a nice option for patients. OraVerse allows patients to regain sensation quickly to an anesthetized area. This is a very popular option for patients that come in in the middle of the workday.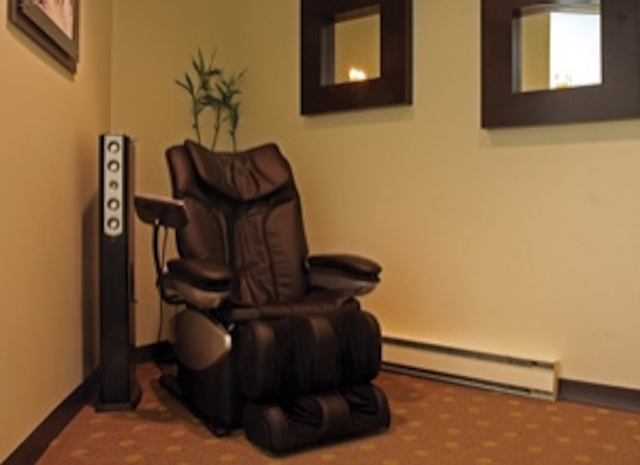 Fig. 4
During the procedure we use many techniques and technologies to create a more positive experience. Recently we purchased an Isolite system. Not only can I work faster in the well isolated and illuminated environment, patients have a comfortable bite block so they don't have to concentrate on staying open (which is needed because patients on NuCalm tend to close because they are so relaxed). It's a great system that I should have bought years ago.
I could not practice without my NV diode laser (Discus). Every day I perform several soft tissue surgical procedures with this laser. Not only is it quick and easy, diode laser procedures consistently have no postoperative discomfort.
I cannot remember the last time I received a phone call or needed to prescribe a narcotic after doing surgery with my diode laser. The other item that my patients love as much as I do is my electric handpieces (NSK, Brasseler). I love these for the remarkable torque and precision, but patients notice the reduced noise that they associate with a negative dental experience.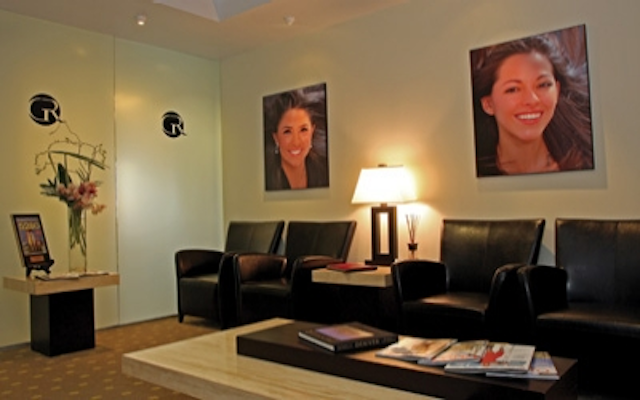 Fig. 5 — A comfortable reception area greets patients of Dr. Gary Radz.
Upon completion of the dental procedure, the team or I will review postoperative instructions and answer any questions. Even if we are running behind on the schedule we make an effort for patients not to feel like they are being rushed out the door. Then one of us will walk the patient to the front desk and hand them off to the business team. Upon arrival at the front our team members have all paperwork ready to be filled out, and they are ready to receive payment.
Other things that we do for patients to make them feel welcome, comfortable, and enhance their experience with our office
► We have created a Zen room (see Figs. 3 and 4) (an idea that I shamelessly stole from Dr. Dennis Wells). This is a small room in a quiet part of the office that contains a massage chair and a 40-inch flat screen TV. If we are running behind, if a patient is waiting to see me after a hygiene appointment, or if a patient just wants a short break during a long procedure, one of our team members will offer the patient the option of relaxing in the massage chair. Just the other day we got a great posting on our Facebook fan page from a patient raving about the chair, and she posted it while sitting in the chair.
► A big part of the stress of dental procedures for many patients is the cost. We provide the option of financing care with Springstone Financing. With this company the patient can apply for credit while in the office, and often receive an answer within 10 minutes. This quick response helps patients move ahead with treatment. It also allows us to provide an alternate treatment plan that will fit their budget.
► Using digital technology we are able to keep in constant contact with our patients. Smile Reminder has been a wonderful service to remind patients about their appointments via email or text. With this company we are able to get out a monthly electronic newsletter. We can also send out surveys to patients to find out what we're doing well and where we can improve. On our website we have installed a "chat box" (www.staffeddentalchat.com) that allows patients the opportunity to ask questions and get information immediately.
► A recent addition to our office technology is the 3M Lava C.O.S. digital impression machine. For many patients, impressions are an uncomfortable part of their dental experience. Replacing impression material with a video camera has been very well received by our patients. We even have patients come specifically to us because they fear impressions so much that they're willing to switch offices to avoid the experience. Other patients just think the technology is really cool and enjoy seeing what we're doing to create their dental restorations.
The fun part is we have just scratched the surface of all the things we can do to provide our patients with a better, more comfortable dental experience. In our office, new ideas from the team and the patients are welcome, seriously considered, and often implemented.
These are just some of the things we are doing. What are you doing for your guests?
Dr. Gary Radz maintains a private practice in downtown Denver, Colo. He is an associate clinical professor at the University of Colorado School of Dentistry. For more information about Dr. Radz, go to www.garyradz.com.
For more on this topic, go to www.dentaleconomics.com and search using the following key words: ultimate team goal, relaxation, customer service, office manager, Dr. Gary Radz.