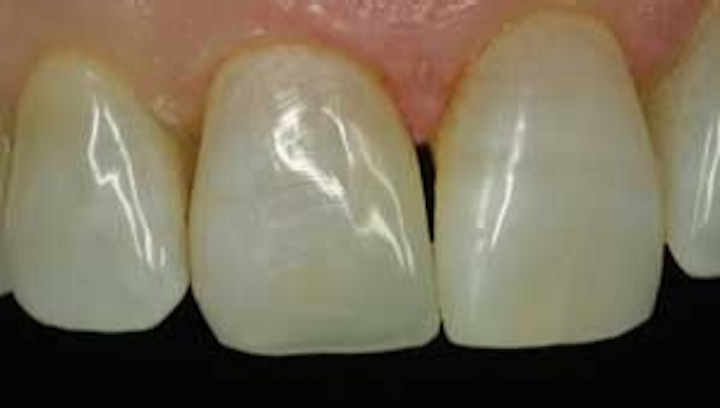 by William T. Griffin, DDS
Every now and then a patient will ask me, "So how do you like being a dentist?" Sometimes the question is presented in a less objective format, such as, "How can anyone spend their life looking at teeth all day?" There's never enough time to truly do the question justice, so I choose my response from all the possibilities that compete in my brain for airtime.
Responses that I've managed to muster up include, "It's not the teeth that bother me, it's the people they're connected to," and "It wouldn't be so bad if folks like you would brush once in a while." I'm still holding back …
So how do you like being a dentist? The fast-approaching 25th anniversary of my dental career has inspired me to contemplate both the challenges and rewards of our profession. I'll begin by saying that I truly enjoy dentistry a majority of the time, and do not find myself consciously yearning for the day when I can hang up my handpiece for good.
Of course there have been frustrations along the way — the patients who wouldn't get numb, the treatment that didn't come out as I had hoped — but to a great extent the blessings have outnumbered the drawbacks.
Following are some of the blessings for which I am most appreciative, with the hope that others in dentistry will be able to identify with at least a few of these:
♥ Camaraderie with team members — In the midst of the uniquely grueling challenges of a dental practice, it is imperative that team members — dentists, assistants, receptionists, and hygienists — pull together as a team in order to deal with the physical and emotional battles that typify our profession.
There is a certain admiration and mutual respect that develops with those with whom you go through challenging times, not unlike that which develops in the military or on sports teams. My appreciation for those I work with increases with each difficult procedure and passing year.
♥ Making new friends — Dentistry is a great opportunity to meet new people on a regular basis. Of course, not all patients will become friends, but the opportunity to see people at least a few times a year means that over the years precious relationships will develop. Oddly enough, sometimes the most difficult treatments render the most valuable relationships. Go figure.
♥ Mental and physical labor — In dentistry we get to work with our hands and our heads. This is in contrast to many other professions that emphasize one at the expense of the other. The necessary blend of part scientist and part artist can keep things interesting long after other careers have become dull and boring.
♥ The amazing human body — It's a privilege to be able to see up close and personal what an amazing creation we humans are. Next time you're doing an exam, take note of how teeth 6-11 and 22-27 are designed to bite into things, and how the shape of the posteriors enables them to take it from there. Consider how all the muscles of the jaw are designed to work in perfect harmony to enable our TMJ to open and close our jaw.
Realize how fortunate it is that the enamel is on the outside, the pulp is on the inside, and the dentin is in between. When I began my practice of dentistry, I was an evolutionist, but in the last 25 years I have seen too much evidence to the contrary. It is just not possible that the beautiful, purposeful design we see and work with every day was brought about through millions of years of mere reproductive advantage. There had to be a Creator, a very loving Creator.
♥ Benevolent care — We have been given the skills necessary to alleviate dental pain experienced by so many around the world, through procedures that are usually simple for an experienced dentist. Of course, you do not need a passport to find poor people in need of dental care; however, traveling to other countries to give away your services will likely change your definition of poor, and could also increase appreciation for all that we have in this country.
♥ Socio-economic opportunities — With average incomes significantly above the norm in the richest country in the world, we are afforded many opportunities that most people will never have. We can choose to visit remote parts of the world, send our children to expensive colleges, and enjoy gourmet foods beyond what kings of prior ages could only imagine.
We can also choose to contribute to causes dear to our hearts, in ways that can bless those less fortunate. If we see giving to others as a privilege and opportunity rather than a burden, then we will probably do it more often.
It is my hope that these blessings will resonate with many of you, and that they will increase your enjoyment of the wonderful profession to which we have been called.
Dr. William Griffin is in private practice in Newport News, Va. Reach him at williamgriffindds@gmail.com.
For more on this topic, go to www.dentaleconomics.com and search using the following key words: team camaraderie, blessings of dentistry, benevolent care, Dr. William T. Griffin.