New products to see at the CDA Anaheim 2013
The iChiropro from Bien-Air is a revolutionary implantology system, controlled from an iPad and equipped with ultra high-performance attachments.
Mar 1st, 2013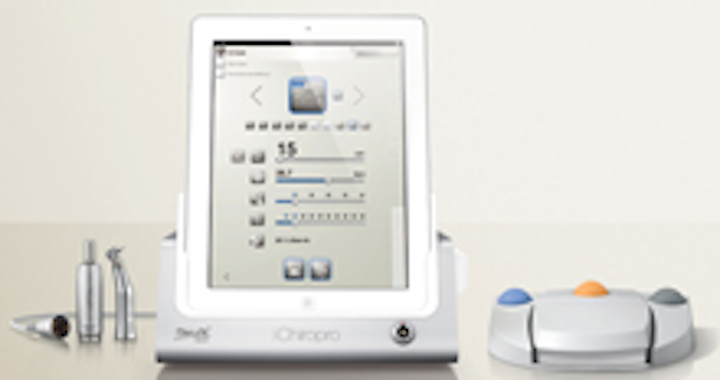 By Dr. Joe Blaes, Editor
Booth No. 260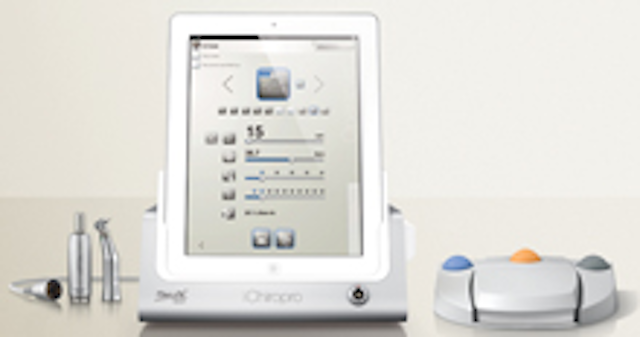 The iChiropro from Bien-Air is a revolutionary implantology system, controlled from an iPad and equipped with ultra high-performance attachments. Its 20:1 contra-angle handpiece is equipped with an internal irrigation system, and the lifetime-lubricated ceramic ball bearings of its MX-i LED motor ensure an exceptional service life. The multi-user iChiropro incorporates the complete sequences of the leading implant manufacturers, with the option of saving and exporting operation data, attached to the patient file. To learn more, visit www.ichiropro.com.
Booth No. 352

PermaCem 2.0 from DMG America is a universal, self-adhesive and dual-cure composite luting cement for the permanent cementation of crowns, bridges, inlays, onlays, and root posts without the need for a separate enamel and dentin bonding agent, conditioner, orprimer. PermaCem 2.0 provides a strong reliable bond between enamel and dentin and all metal and ceramic substrates, particularly zirconium and aluminum oxide substructures. To learn more, visit www.dmg-america.com.
Booth No. 302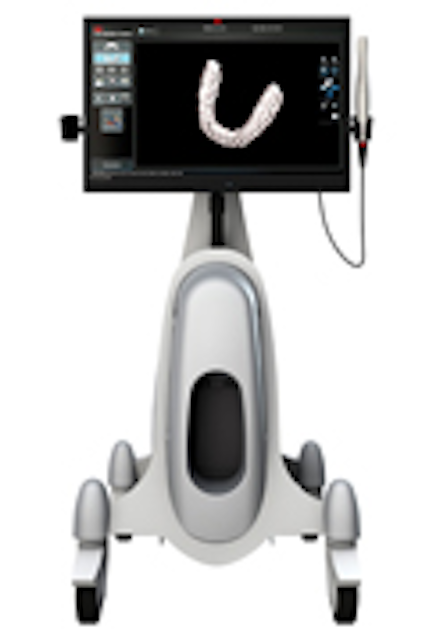 The 3M™ True Definition Scanner from 3M ESPE provides predictable clinical outcomes with powerful tools that create a better patient experience and improved productivity. The scanner is more accurate and more consistently accurate than leading scanners on the market. It provides a variety of choices for doctors and labs with an open and secure cloud-based platform to store, share and connect files. At a suggested price of $11,995, it is a smart investment for any dental practice. To learn more, visit www.3M.com/TrueDefinition or call (800) 634-2249.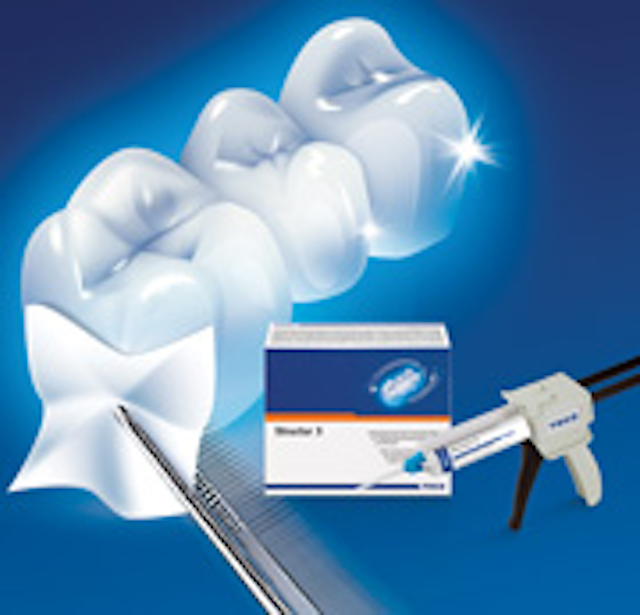 Booth No. 356
Structur 3 from VOCO America, Inc. a new temporary crown and bridge material with nano technology for the quick fabrication of strong and aesthetic provisional crowns and bridges, inlays and onlays, and veneers. It has a very smooth surface that takes on a brilliant gloss when wiped off with alcohol. It sets in only 45 seconds, has high fracture resistance, high compressive strength, and is perfect for long-term temporization. To learn more, visit www.vocoamerica.com.
Booth No. 450
UltraSeal XT hydro from Ultradent Products, Inc. is the next evolution in Ultradent's line of dental sealants with hydrophilic chemistry


to eliminate the need to pretreat the tooth with a drying agent, allowing for faster treatments. It fluoresces under a black light, making it easy to check for retention. It securely bonds to enamel, increasing marginal retention and reducing microleakage so fewer patients need sealants replaced. To learn more, visit www.ultradent.com.
Booth No. 534
CEREC Omnicam's revolutionary design features a completely new, ergonomic handpiece and special optics to guarantee unsurpassed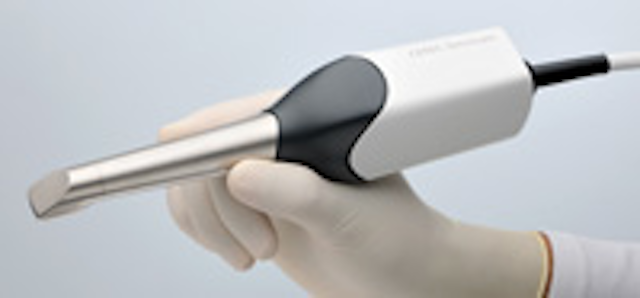 intraoral access. New ColorStreaming allows continuous capture of the oral cavity as well as displaying the 3D data in full color – an industry first. Operator convenience has been greatly improved by making the system completely powder-free while retaining Sirona's high standards for precision. To learn more, visit www.cereconline.com.
Booth No. 502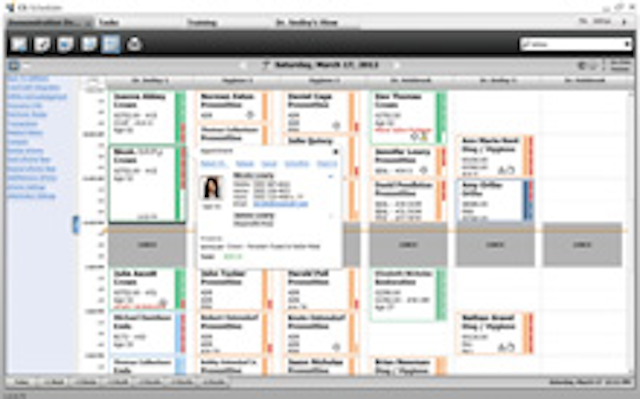 The CS SoftDent Scheduler from Carestream Dental was built with a keen focus on three core values of workflow integration, humanized technology, and diagnostic excellence. The Scheduler lets you control your workflow. It accommodates your daily responsibilities, letting you easily pick up wherever you left off. It displays essential medical alerts and upcoming dental treatment to improve patient care. To learn more, visit www.carestream.com.
Booth No. 610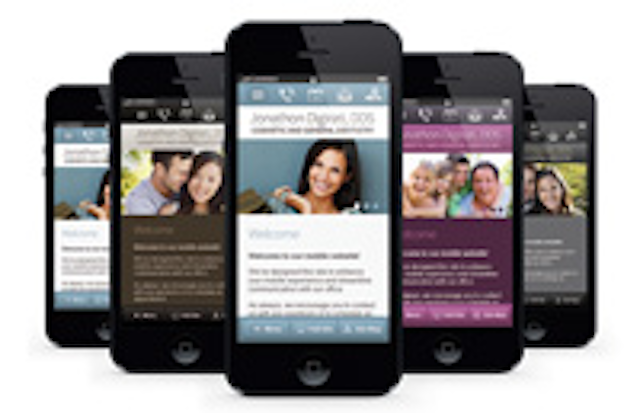 ProSites Mobile Website Solution helps doctors reach and attract new, on-the-go patients. With user-friendly navigation and prominent click-to-call and click-to-map icons, patients can instantly find and contact your practice. Other great features include quick load times, thumb-friendly buttons, and easy-to-read text to provide an optimal viewing experience on any device. Plus, play dental videos right from your mobile site! To learn more, visit www.ProSites.com.
Booth No. 710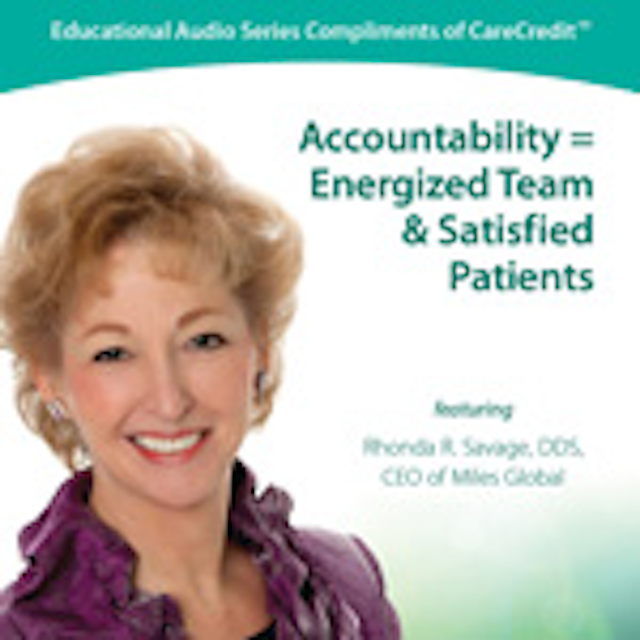 CareCredit is offering a complimentary practice management CD featuring Dr. Rhonda Savage. "Accountability = Energized Teams and Satisfied Patients," featuring Dr. Savage, CEO Miles Global, details how accountability "done right" creates teams who are empowered, energized, and confident. Plus, take home a collectible rubber duck -- California Surfer Duck -- FREE just for stopping by CareCredit's booth. To learn more, visit www.carecredit.com or call (800) 300-3046.
Booth No. 1106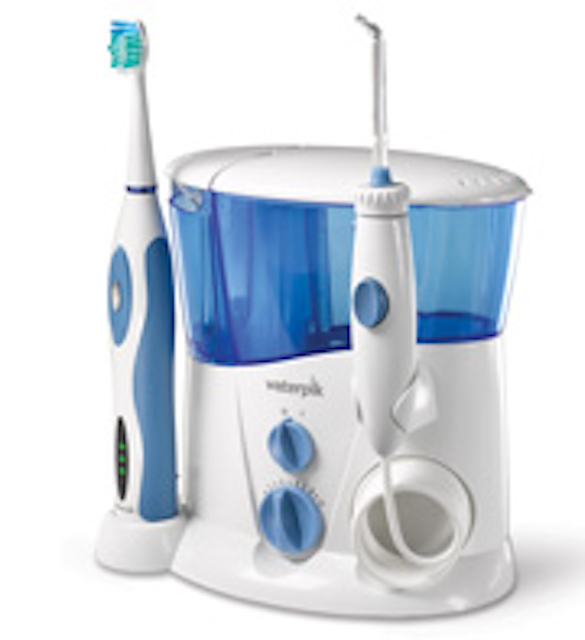 The new Waterpik® Complete Care combines superior Water Flosser and Sonic Toothbrush technologies in one clinically-proven product. Now your patient's brushing and flossing needs can be accomplished with one convenient device that saves counter space and power outlets. Waterpik Complete Care includes five Water Flosser tips and two Sensonic brush heads and a premium toothbrush travel case. To learn more, visit www.waterpik.com.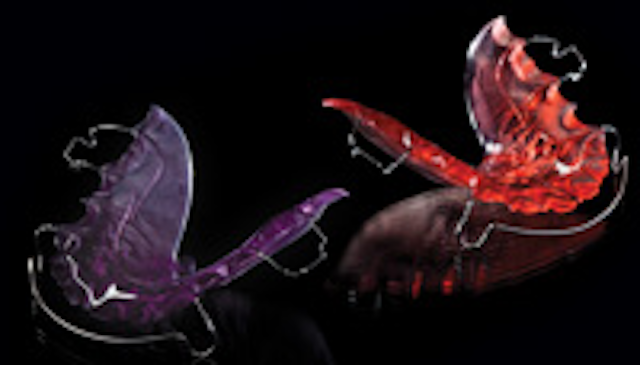 Booth No. 777
DDS Lab now offers an extensive line of orthodontic products and lab services. Because of DDS Lab's commitment to quality and attention to detail, you can count on a beautiful fit right from the start. DDS Lab specializes in retainers, study models, splints, arch development appliances, functional appliances, molar distalizing, and holding appliances. Their staff of experienced, certified orthodontic technicians is available to answer questions and assist with complex cases. To learn more, visit www.ddslab.com.
Booth No. 1166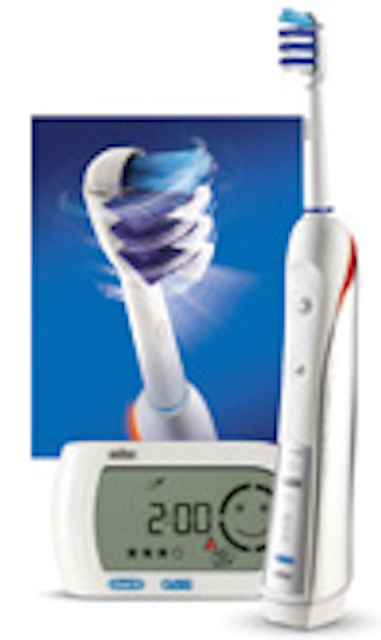 New Oral-B® Deep Sweep™--where advanced performance meets the familiar technique patients crave. The latest brush head option specially designed for patients who have an affinity for manual brushing but could benefit from superior results. Features triple-zone cleaning action with an angled tip, manual-like stationary bristles, and wide-sweeping bristles for hard to reach and interdental spaces. To learn more, visit http://www.dentalcare.com/en-US/oral-b-crest-professional-products/category/electric-toothbrushes/oralb-deep-sweep-brush-head.aspx.
Booth No. 1206
XV1 from Orascoptic is the world's first wireless loupe and headlight in one. Featuring a lightweight and completely cable-less, and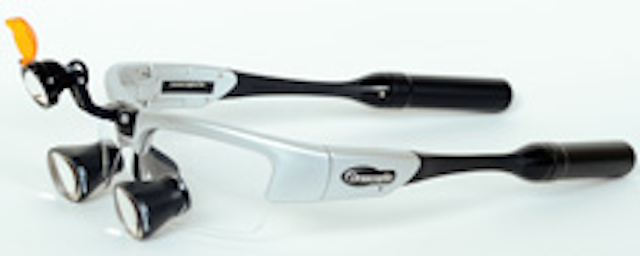 designed for comfort, function, and style. All electronics are completely contained within the custom-built frame itself. Rechargeable batteries power for a full day's work, delivering 4,000 footcandles of light. XV1 features Capacitive Touch controls on both temple arms to eliminate the need for knobs or buttons that can be bacteria traps. To learn more, visit www.orascoptic.com/xv1.
Booth No. 1206
TF® Adaptive from Axis|SybronEndo is an intuitive, color-coded system designed to work with the company's ElementsTM Adaptive

Motion Technology, allowing the TF Adaptive file to self-adjust to intracanal torsional forces. In other words -- reciprocation when you need it and rotary when you don't. This gives you exceptional file control through the entire procedure. TF Adaptive is built on the success of the Classic TF design and includes the same advanced Twisted File technology. To learn more, visit www.sybronendo.com.
Booth No. 1285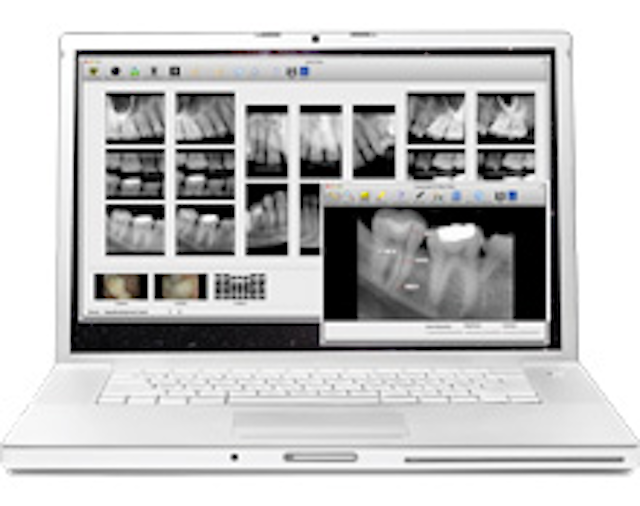 SuniMac from Suni Medical Imaging is an innovative, user-friendly imaging software designed specifically for Mac users, both novice and advanced. SuniMac uses the power and style typically associated with Mac products and includes a streamlined, sleek design, as well as an easy-to-use window dragging feature. You can capture, process, and view dental digital images, plus SuniMac has an easy bridge to practice management software. To learn more, call Suni at (800) GET–SUNI.
Booth No. 1430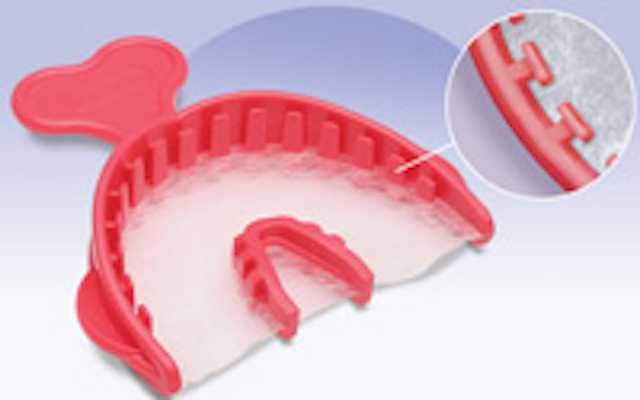 Three-Quarter Arch T-LOC™ Triple Tray® from Premier® Dental captures all four canines and premolars for canine rise and incisal guidance for greater symmetry in the aesthetic zone! The patented adhesive-free design features retention tracks that mechanically lock in impression material preventing distortion. Large, ergonomic handles and flanges allow for simplified handling and easy tray removal. Three techniques in one saves time, money, and material. To learn more, visit www.premusa.com.
Booth No. 1348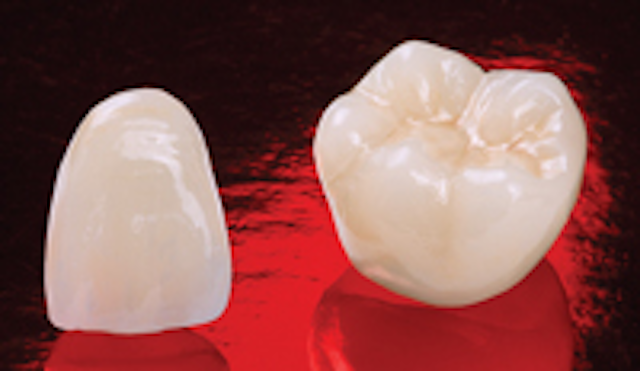 Obsidian™ Lithium Silicate Ceramic from Glidewell Laboratory will not chip like multi-layered ceramics, and is indicated for restorations anywhere, including the esthetic zone. Obsidian ceramic exceeds strength requirements for cemented all-ceramic restorations and can be bonded when required. It's available in all VITA Classical and Bleached shades. To learn more, visit www.glidewelldental.com.
Booth No. 1464
ZEUS™ Full Contour Zirconia Restoratives from MicroDental Laboratories are a strong alternative to PFM & Full Metal Restorations. ZEUS Restoratives offer esthetic advantages over Full-Metals and are more resilient to fracture than PFMs. Staring at $95 per unit, they are highly biocompatible and are not affected by fluctuations in alloy prices. ZEUS Restoratives are available in three tiers of products. To learn more, visit www.microdental.com.
Booth No. 1580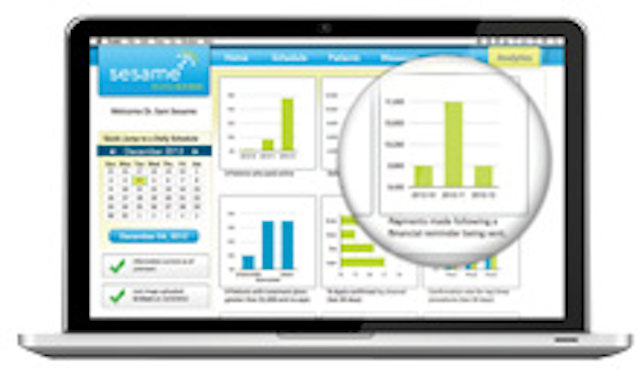 Sesame Patient Login™ Sesame Communications is changing the way dental practices interact with their patients. Successful practices build and nurture patient relationships. Sesame Patient Login is an online patient engagement portal that helps you foster strong, committed relationships with your patients. Innovative and powerful features such as automated appointment reminders, treatment plan reviews, and integration with your practice management software and imaging systems help drive improved practice performance, increased case acceptance, and reduced patient attrition. To learn more, visit www.sesamecommunications.com.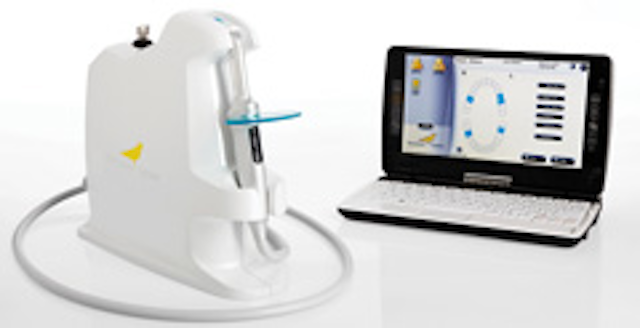 Booth No. 1621
The Canary System is a low-powered laser-based tool for the detection of early tooth decay. Powered by the energy conversion technology of PTR-LUM, The Canary System uses a novel combination of heat and light to directly examine the crystal structure of teeth and map areas of tooth decay. The Canary System can detect, map, and monitor carious lesions on any tooth surface, including interproximal lesions. The Canary System detects tooth decay along the margins of restorations, including amalgam and composite resins, beneath fissure sealants, and around orthodontic brackets. To learn more, visit www.thecanarysystem.com.
Booth No. 1774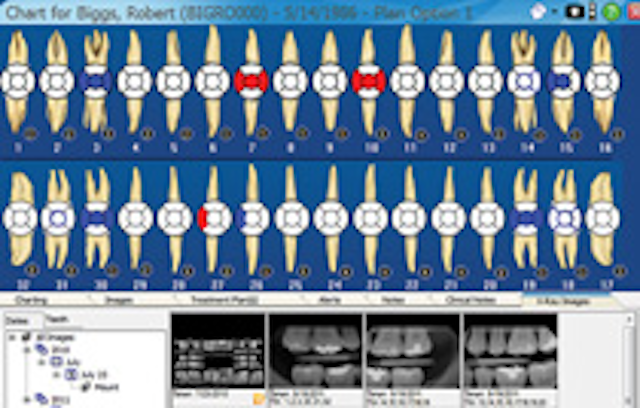 DentiMax 2013 by DentiMax is showcasing the 2013 upgrade to its practice management software. As a technology leader, DentiMax has a knack for making software that is extremely easy-to-use but powerful. From viewing X-rays while treatment planning, to capturing clinical notes, to scheduling additional patient visits – DentiMax mirrors your actual workflow. This latest software release includes innovations in electronic prescription writing, integrated digital X-ray/charting, and real-time patient insurance status updates. To learn more, visit www.dentimax.com.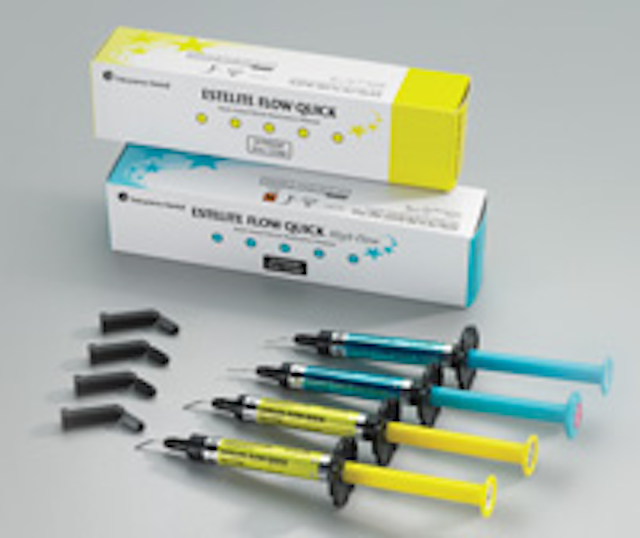 Booth No. 2344
Estelite Flow Quick® & High Flow from Tokuyama Dental America has optimal flowability utilizing 100% spherical fillers. These are the ideal solutions for a wide variety of cases and combine versatility and strength. It is available in syringe and new PLT dose for isolated lining to targeted areas. To learn more, visit www.tokuyama-us.com.
Booth No. 2329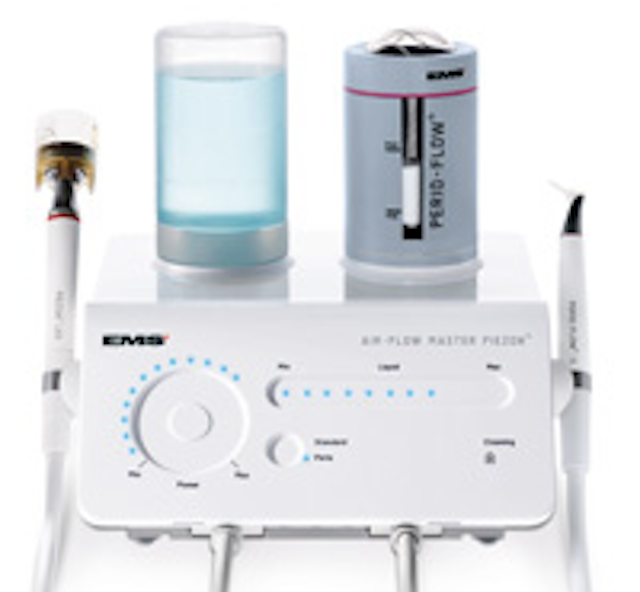 The AIR-FLOW Master Piezon® from EMS Electro Medical Systems is the ultimate device for periodontal disease management with three technologies combined in one unit: Piezon® ultrasonic scaler with new LED handpiece, Air-flow® supragingival air polisher, and Perio-flow® subgingival glycine powder air polisher for biofilm removal in just 5 seconds per site. To learn more or to schedule a demo, visit www.ems-company.com.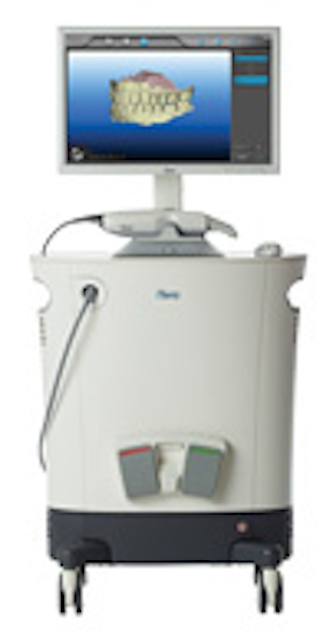 Booth No. 2434
The new iTero® imaging system maintains its innovative powder less technology and features a modern design with enhanced wand optics for a smaller, more ergonomic fit, easy-to-use keyboard design and a larger working surface. Full-color model rendering is available that enables clinicians to show patients a life-like final model of their scanned dentition. The new iTero delivers substantially reduced capture time through improved optics and enhanced algorithms while maintaining a high standard of digital imaging accuracy. To learn more, visit www.cadentinc.com.
More DE Articles
Past DE Issues