For everything there is a season
Dentistry was never my singular calling. I knew I wanted to be a mother. The prevailing culture in the late '70s, however, advocated an either/or career path.
Apr 1st, 2013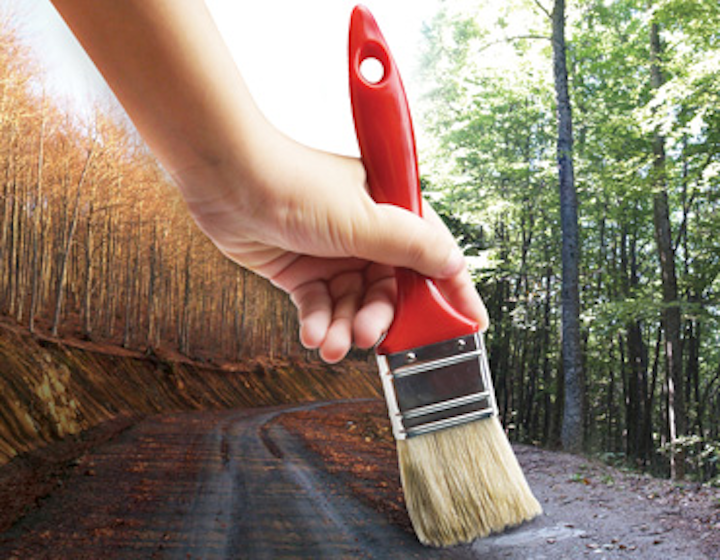 by Beth Hamann, DDS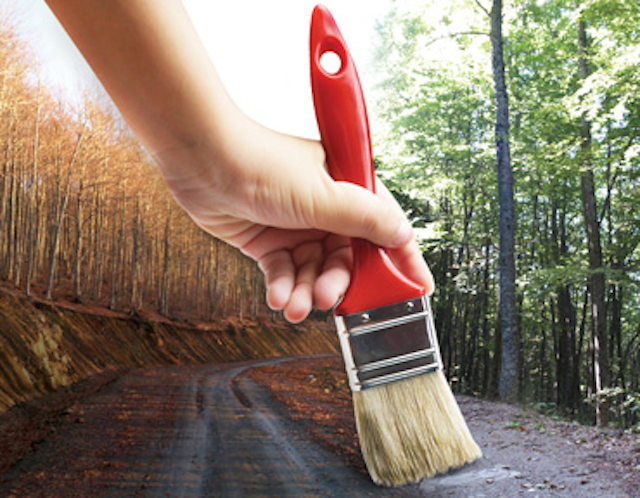 Dentistry was never my singular calling. I knew I wanted to be a mother. The prevailing culture in the late '70s, however, advocated an either/or career path. My college advisor counseled that becoming a dentist was incompatible with the appropriate responsibilities for a woman in the home! His compromise was to try to steer me in the direction of a "more suitable" profession for a woman. I am grateful other mentors prevailed. Dentistry has been the ideal profession for me.
Curt and I were married my second year of dental school. Before graduation in 1985, with our fingers crossed for boards, we purchased a dental practice in Southern California. On top of his full-time medical studies, Curt became the part-time consultant, overseeing the purchase and merger with a second dental office and subsequent remodel and computerization. I remember how revolutionary it was to be an early adopter of an intraoral camera and experiencing how patient education greatly benefited from the truism that a picture is indeed worth a thousand words.
The practice grew and prospered, and I loved it! We hired consultants and specialists to work with us and enjoyed the professional and business challenges very much. We worked to keep personal expenses low and retire all practice and high interest educational debt before making any other high-ticket discretionary purchases. I became an active CDA member, representing the Tri-County Dental Society on Committees at the state level in Sacramento, further involvement at a national level with the ADA participating in their conferences for Young Dentists. These were rich and rewarding experiences with opportunities to meet sharp clinicians from all over the nation involved in shaping the future of our profession.
There was a season when it even felt worthy of abandoning my desire to be a mother. Then in 1987, Dathan was born! If I thought I'd had maternal instincts before he was born, they were multiplied upon his arrival. He was an unspeakable joy. Also, I'm grateful to be among the fortunate to have remarkably comfortable full-term pregnancies. I worked full-time until the day he was born. The dental office and condominium were both prepared, each with a crib and appropriate necessities for a newborn, and I was back at work full-time within a week. A full-time nanny supported us, managing the domestic duties. I was determined to breastfeed for at least six months to benefit from the maternal bonding, and to optimize Dathan's immunologic and metabolic development. This required the investment of a very efficient "double" breast pump to make it possible to simultaneously manage a full schedule of patients and a rigid sleep schedule.
Staff and patients not only adjusted to but enjoyed the new addition. Carsten was born in 1989, and Quinlan in '90. With three boys, the work life/balance became more challenging, despite wonderful help in the home. Curt and I prayerfully considered the ideal priorities for the next season, and together we agreed that delegating parent teacher conferences, chess tournaments, and violin recitals was not our parenting paradigm.
Selling the dental practice felt like parting with a baby. It was painful yet consistent with our convictions. Funds from the sale of the practice made it possible to both purchase a home and make strategic investments in the examination glove business where Curt was innovating. Our daughter Kylin was born in '92, and younger brothers Stenson in '94, and Wynston in '96. Despite our efforts, Kylin was destined to be the queen of our full quiver of six!
After relocating to Arizona, I was fortunate to be able to plug into the dental community and become known as the ideal "substitute" dentist. I maintained the CE requirements for AGD, and for California and Arizona licensure, which sustained the privilege to work part-time for several practices, "filling in" during pregnancies, illnesses, accidents, holidays, extended CE courses, and occasionally as a part-time associate.
During these years, I practiced just enough to "keep my fingers wet," with the intention of returning to full-time dentistry when the kids were grown. Without the fixed expenses and leadership commitment required by a sole proprietorship, I was able to be a Suzuki music parent for our six kids, be a revolving homeroom mom, travel often with Curt and the family for business, and share in extended family vacations without preoccupation.
Now with two kids in medical school and three in college, we are one year away from the proverbial empty nest. As I have watched more than a handful of couples navigate this transition unsuccessfully, I am grateful for the long-term intuition that I wanted to become and remain a dentist. In 2010, Curt and I purchased two practices five minutes from our home in Paradise Valley. I now have a renewed sense of purpose for this next chapter. We remodeled and re-equipped the office with the best new technology. It's hard to imagine how I ever practiced without digital X-ray and fiberoptic electric handpieces in California. And the intraoral camera is no longer a mobile piece of furniture!
Our youngest child is in high school and rides his bike 10 minutes to the office after school and does his homework in our staff room. The practice once again is a partnership with Curt, as we collaborate on shared interests in cell mediated oral metal allergy, the oral-systemic connection, and new product evaluation and methods to increase patient compliance with world class preventive and restorative dental care, all important for optimizing our leadership of SmartPractice. The journey has included sufficient challenges to stretch our faith and enough failures to keep us humble.
The greatest compliment I have received about juggling dentistry and motherhood is that our daughter-in-law, Liza, a second-year dental student, and our daughter have successfully completed the DAT and are both joining this exciting profession, with a similar calling to prioritizing family. I imagine that during my next professional season I will once again be an associate -- but this time for one of them! Does it get any better than that?
Beth Hamann, DDS, practices dentistry in Phoenix, Ariz. Married to Dr. Curt Hamann, Beth has been balancing career and family life for 30 years. She is mother to 6 children ranging from 16-25 years and has two daughters-in-law. She currently practices full time at Agave Dental and can be reached via email at bhamanndds@agavedental.com.
More DE Articles
Past DE Issues