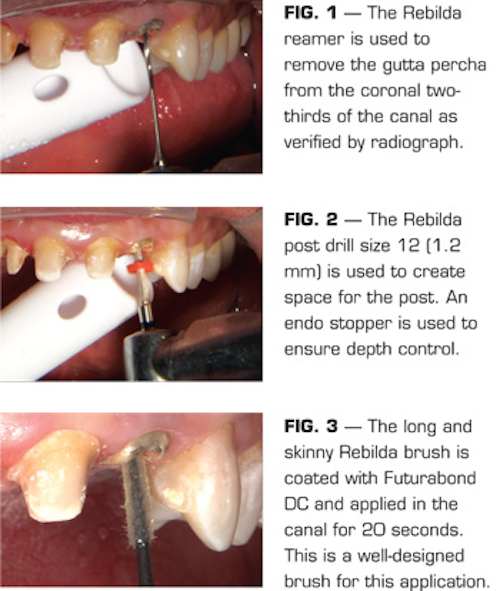 By Michael DiTolla, DDS, FAGD
Considering that placing posts and cores is not an everyday procedure for most of us, it's surprising how many emails I get from dentists asking which system I like. As a result, I try systems on an ongoing basis. But I've found that for the most part it's a niche filled with "me too" products.
I ordered the Rebilda Post System from VOCO and was pleasantly surprised from the moment I opened the box and read the directions in the lid. The rest of the industry could learn a thing or two from VOCO about directions. Beyond that, the fiber post is essentially translucent while being more radiopaque than the post I used previously. The drill sizes are matched well to the post sizes, and the inclusion of VOCO's bonding agent and dual-cure buildup material ensure the chemistry will work to provide maximum retention. The following photos show its use in a clinical case.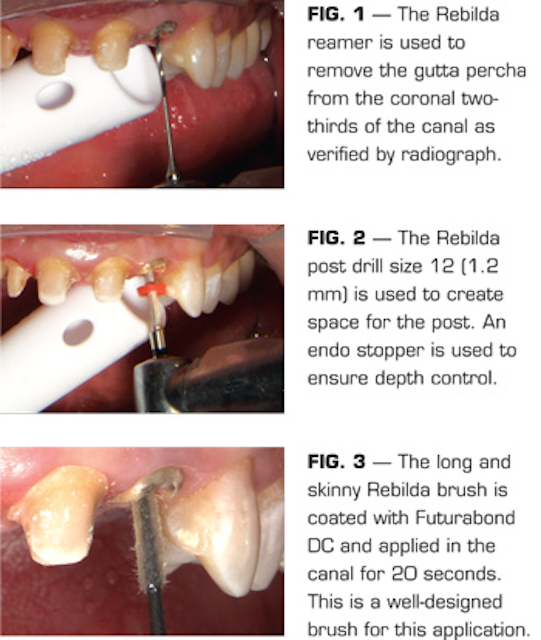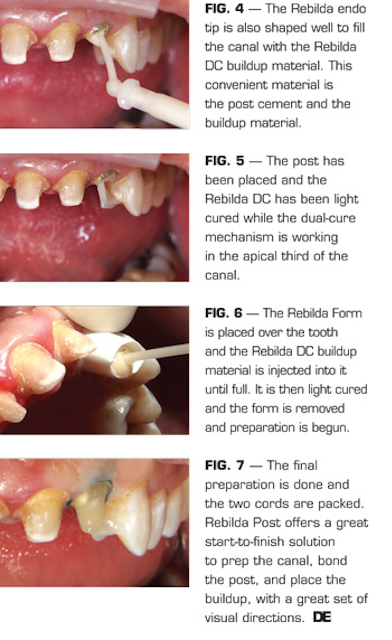 Michael DiTolla, DDS, FAGD, is the director of clinical research and education at Glidewell Laboratories in Newport Beach, Calif. He lectures nationwide on both restorative and cosmetic dentistry. Dr. DiTolla has several free clinical programs available online or on DVD at www.glidewelldental.com.
More DE Articles
Past DE Issues