My Amazing Year with CAD/CAM
Just more than a year ago, I envisioned my first year out of dental school to be a challenging one.
Jul 1st, 2012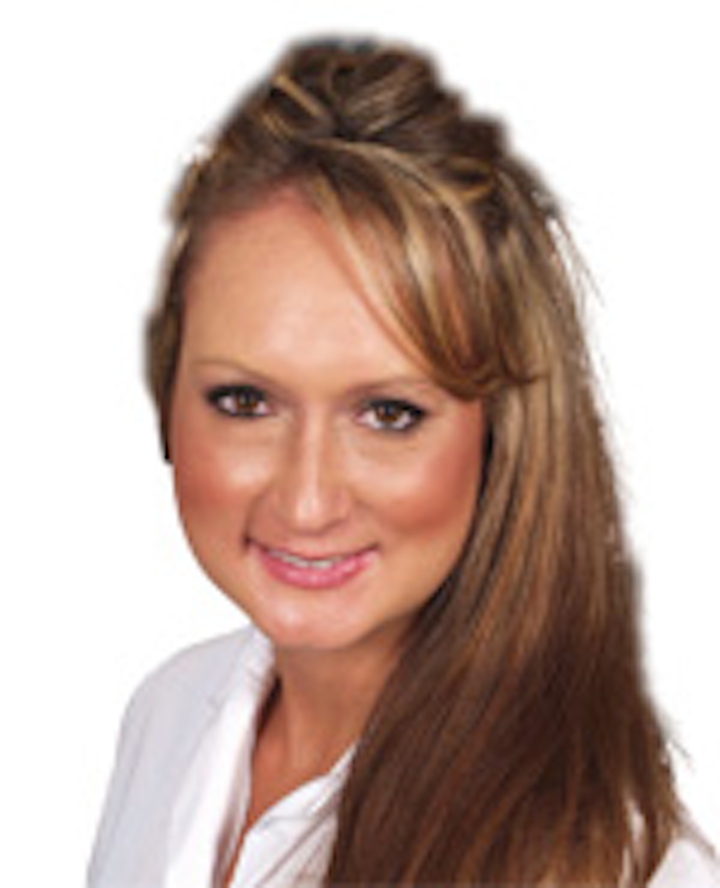 By Katie McCann, DDS
Just more than a year ago, I envisioned my first year out of dental school to be a challenging one. I was excited to join a private practice, apprentice under an established private practitioner, and begin to master those treatments I learned in dental school — PFM and FGC, amalgams, and the occasional class II composite.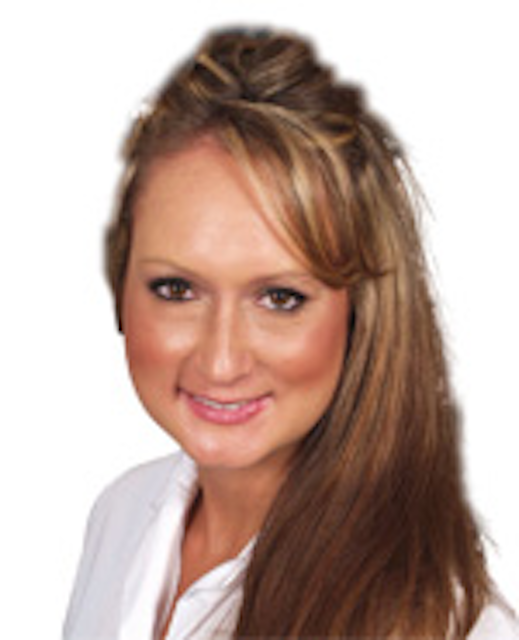 Katie McCann, DDS
I had never envisioned that I'd be a top-producing CAD/CAM doctor performing treatments I had only read about in dental magazines. Within one year, I have delivered more than 700 CEREC units, grown my practice to more than $2 million, and expanded my skill set.
Here is how I did it:
• I was open to learning — Being fresh out of school, I had not yet developed my trade. I did not have a defined clinical skill set or even know what procedures I liked best. With inexperience to my advantage, I decided to explore CAD/CAM. In school, I was taught to shy away from all-ceramic restorations in the posterior due to possible fractures and poor marginal adaptation; however, this did not keep me from being curious. I dreamed of being able to create a customized result of which I was in complete control in order to deliver the best care for patients. Thus, the total chairside control of CAD/CAM was appealing to me. I discovered that if I properly prepare a tooth to support an all-ceramic restoration, I have the ability to make a perfectly fitting restoration for the patient in less time. Being able to magnify my preparation on a computer screen allows me to see the clarity of margins, the depth of reduction, and the smoothness of prep. If I don't like something, I can change it at that time. Doctors do not have this ability if they send impressions to the laboratory. I can then design a perfectly contoured restoration using the anatomy of adjacent and opposing teeth. I can try this restoration in the patient's mouth to verify fit. If it is not up to par, I can adjust the prep, images, or design. A lab technician would have to attempt all of this without having such access to the patient. Having total control over my patients' restorations is important to me. CAD/CAM has many training seminars, web videos, and conferences to help train doctors on the equipment. What is even better is that it is run by actual dentists.
• Same-day mentality — If a dentist is going to use CAD/CAM, he or she must adopt a same-day mentality; otherwise, the purpose and profitability are lost. This means that if a patient accepts treatment of a CAD/CAM restoration (inlay/onlay/crown), it must be completed the same day. This is a commitment that is difficult for some dentists to make because they fear a failure of the technology. If a dentist is properly trained, these failures can be prevented and fixed.
1. Same-day delivery is better for patients. It allows them to take off less time from work, saves time from their personal lives, and decreases anxiety about coming to the dental office multiple times. Imagine a busy executive who travels out of state every week who breaks a tooth and has to return to the dental office many times because the crown has an open margin or open contact. This patient must return a third time for the same restoration, and now his temporary crown breaks. This does not equate to a happy patient. The benefits of CAD/CAM are obvious. I have had several new patients come to my office from a referral because they have broken a tooth and are leaving town on business that day. A root canal and crown can be completed in less than three hours, so the patient departs happy and restored to health.
2. Profitability. CAD/CAM restorations save the office money and increase profitability. Your office will save money by eliminating nonproductive appointments, such as crown deliveries, that use supplies, doctor time, assistant time, and chair time. One hour of my chair time is equivalent to more than $800. I would much rather be cutting another crown and adding to production than doing a free appointment. Patients see this the same way. A top paid executive's time is worth even more, as is a stay-at-home mother's time who has to pay a babysitter to come to the dentist's office. Fewer appointments mean less people cost, less chair time, and less supplies.
3. Work until the last patient is treated. In order to commit to this same-day mentality, you must be committed to patients and create a clinical culture in your office that puts patients' needs first. If you do this, your patients will never forget and they will be more likely to refer others to your office. Putting your patients' needs first means doing whatever is necessary to complete the treatment the same day. This may mean cancelling a lunch date or an after-work massage. Sometimes, this results in my working 12-hour days. But I have made the commitment that if my office door is open for business I am there for patients. My staff has also embraced this culture. Staff members are more than willing, eager, and excited to start any treatment that a patient wants because they know we are satisfying the patients' needs and improving their health. It is less about the hours we work and more about the positive changes we create in patients' lives. The rewards of this hard work are plentiful. It leads to being able to work fewer days, take more vacations, and enjoy a great lifestyle. More importantly, it allows my staff and me to feel fulfilled because we are improving patients' lives. You will find the same fulfillment.
• Train your staff — To fully use CAD/CAM and reap the benefits, you must have a completely trained staff. I could not have accomplished 700 units in one year by myself. I had tremendous help from my team. The team begins with my receptionist, who is educated, committed, and excited to tell patients about CAD/CAM. When a new patient calls with a broken tooth, my receptionist is the first to tell the person all of the details and benefits of same-day restorations. When patients come to the office, my assistants immediately begin telling them about the convenient technology we offer. By the time I meet a patient, he or she is committed and excited about the crown in a day. Sometimes, patients tell me horror stories about how their last crown took four weeks and their temporary would not stay on. Once I begin treatment, I need only 10 minutes to prepare a tooth. My assistants can then image and initially design the restoration while I do a quick hygiene check in another room. Once I approve the design, the restoration is milled to completion within eight minutes. We seat the restoration, take a radiograph to confirm marginal seal, make any necessary changes, and cement. That's it. My assistants do more than half of the work because they are properly trained. This allows me to be productive in other places rather than sitting with one patient.
One year ago, I would never have imagined being where I am today. I would never have thought I could do 700 CEREC restorations in one year as a new dentist. There's no secret to my success. Everyone can do it. You just have to be open, committed, and surrounded by a great team.
Katie McCann, DDS, is in her second year of practicing dentistry. She is the owner of three Pacific Dental Services affiliated offices in Denver, Colo. As a PDS affiliated owner dentist, she is a mentor, associate trainer, and Dental Advisory Board leader. You may contact her at mccannk@pacden.com.
More DE Articles
Past DE Issues