Nine ways to improve office meetings
Recently I was asked a question I had not been asked in 22 years of presenting seminars...
May 1st, 2007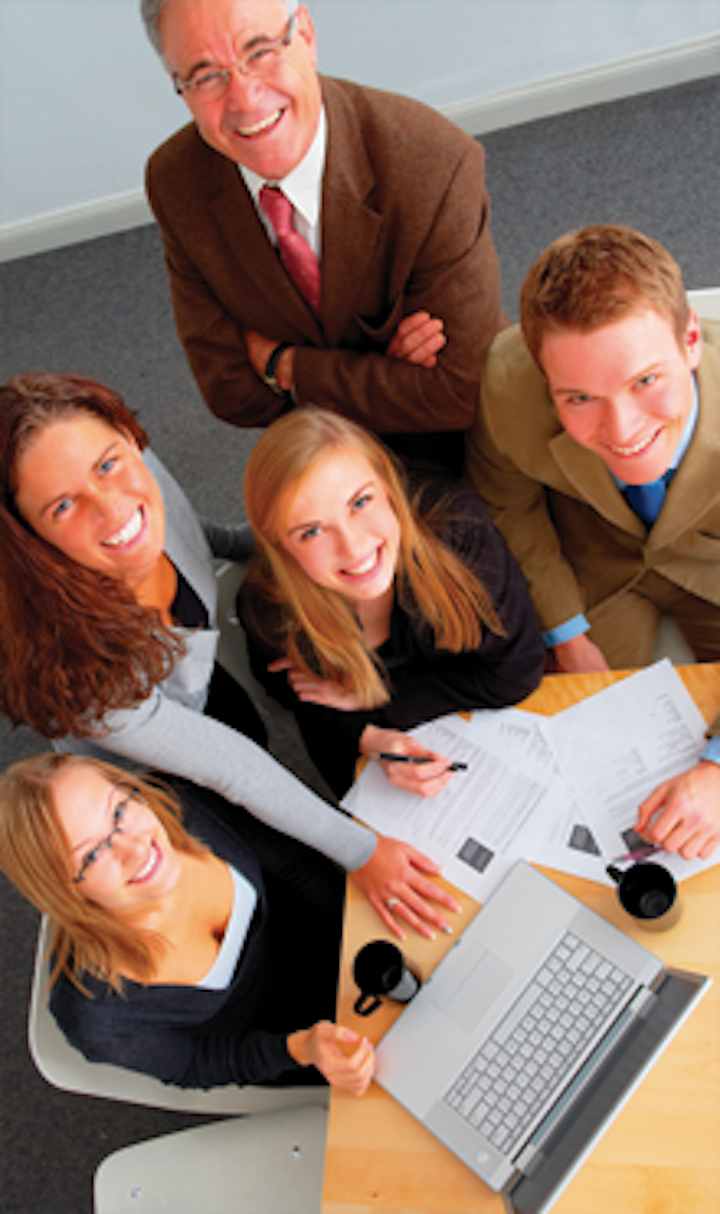 by Roger P. Levin, DDS
Recently, I was asked a quesion I had not been asked in 22 years of presenting seminars: "What are your recommendations for running an effective staff metting?"
My first thought was to ask the audience, "How many of you have staff meetings?" Approximately half the audience members raised their hands. The second question I asked was, "How many of you think you run them well?" Only a few hands went up. Then came the clincher: "How many of you find your staff meetings usually tedious and boring?" Most of the dentists who held staff meetings raised their hands again.
As every dentist knows, many business-related topics are not taught in dental school. Based on my audience"s response to my final question, the procedure for running an effective meeting is obviously one of them.
The truth is that you should approach staff meetings with the same degree of seriousness you devote to case presentation. After all, you are there to get things done. Do you want to leave a case presentation without patient acceptance? No! Similarly, you don"t want to walk out of a meeting unless you have accomplished something.
I offered my audience the following advice:
1) Always have an agenda
Meetings without agendas waste time. A good meeting has a clear agenda and may even include the amount of time that each topic will be discussed. A typewritten agenda handed out to each person at the beginning of the meeting makes it clear that the doctor or leader is taking this meeting seriously and it is important. I suggest giving staff members the opportunity to add topics to the agenda.
2) Start on time!
A meeting that begins late often feels unimportant. Doctors frequently run late due to emergencies, scheduling errors, or procedures that take longer than expected. Problems arise when the meeting starts 15 or 20 minutes late, and people develop the habit of wandering in to the meeting as they see fit.
The practice should leave a 10-minute buffer prior to the meeting to wrap up any activities, finalize any patient problems, and take care of any personal issues that need to be addressed, giving everyone a chance to be on time.
3) Be prepared
Identify who will introduce each topic to the group. If a dental assistant is supposed to present certain information, that individual should come prepared with handouts that allow people to have a better understanding of the topic. Preparation may also include background research to show supporting statistical information. The meeting is about clearly identifying the topic and making certain that all subsequent discussion furthers a stated goal. This can only occur if you are prepared for the meeting.
4) Realize that the meeting is a meeting
A staff meeting is not an opportunity to discuss personal experiences, exchange gossip, or talk about what happened on a popular TV show the night before. The goal of themeeting is to communicate, educate, and make decisions.For this to occur, individuals must be tuned into the meeting.
5) Do not interrupt
Interruptions stop the flow of meetings, distort communication, and make it difficult for attendees to pay attention. Too many people -- including doctors -- tend to jump in with their comments before others have finished their thoughts. When this happens, attendees often develop a negative feeling toward the entire meeting. They tend to shut down and not continue the conversation unless they happen to be exceptionally strong communicators. An excellent discipline for meetings is to let a person finish his or her thought before responding.
6) Summarize what you heard
All too often, misunderstandings take place when multiple points are covered. One way to clarify what has been said is to respond with, "So, what I hear you saying is ..."
In office meetings, ask yourself if you truly understand what is being said. The purpose of any meeting is for everyone present to clearly understand what has been said. If the individual presenting information cannot do so in a clear manner, then be sure to ask for clarification.
7) Identify the next step
As each agenda item is covered and finalized, the last question to be asked is, "What is the next step?" This habit will allow the practice to continually focus on moving forward and creating progress. When a next step is identified, an action plan is one step closer to fruition.
Many offices do not move forward on an agenda item. The item often is forgotten and falls off the list simply because a next step was not identified. You must identify what will happen next and who is responsible for certain tasks. A master list should be kept and reviewed as a first agenda item at the next staff meeting to create a sense of accountability in the practice.
8) Allow others to talk
I recently attended a meeting with chief executive officers from well-known companies on the subject of improving each attendee"s business. It was interesting to note that no single CEO attempted to dominate the entire meeting. This could have been an easy opportunity for the more extroverted people to feel self-important, show off what they know, and try to impress others. Yet, the workshops were extremely balanced with everyone participating.
Doctors, on the other hand, do not always do this. Sometimes because they are the leaders and most knowledgeable individuals in the practice, they tend to dominate the conversation. We counsel clients that the doctor should not do all the talking at the staff meeting. When this happens, the staff begins to shut down, takes in certain information, and tunes out everything else. Participation is a critical factor. Go out of your way to include people in the conversation who might not participate otherwise.
9) Draw out the introverts
Many offices have one or more staff members that almost never participate in morning huddles, staff meetings, or strategic-planning sessions. These individuals may be introverted or simply too inhibited to speak up. Keep in mind that the most vocal team member may not always be the one with the best ideas. It may well be the person who is sitting silently. Try turning to these individuals and asking for their opinions. It can be as simple as "Julie, what do you think about this?"
By drawing out individuals, you round out the discussion and often get other interesting and valid opinions. Individuals who never participate in meetings often feel isolated and not part of the flow. Draw them out on a regular basis, and eventually they will begin to participate on their own.
Get down to business!
Meetings are critical for communication and decisionmaking. While a few casual comments at the outset are fi ne, all too often those attending meetings don"t get down to business at all. Instead of proceeding to the matters at hand, there is only wasted time, lack of involvement by all attendees, or frequent off-topic conversation.
Set agendas, get everyone involved, listen carefully, do not interrupt, and do not dominate the meetings. While it may take a few meetings before the flow begins to happen, this will inevitably create a better environment where people feel like they are truly part of the practice and its future. I believe that running better meetings decreases staff turnover and increases overall staff satisfaction. Now, what"s the next step for you?
Do you have a specific staff meeting challenge you would like to discuss? Levin Group practice-development specialists are available to DE readers for a no-cost phone consultation on improving the effectiveness of your staff meetings. Call (888) 973-0000 or e-mail customerservice@ levingroup.com with the word "staff meeting," and a practice development specialist will provide practical suggestions you can implement today.
Roger P. Levin, DDS, is founder and CEO of Levin Group, a leading dental management consulting fi rm that is dedicated to improving the lives of dentists through a diverse portfolio of lifetime services and solutions. Since the company"s inception in 1985, Dr. Levin has worked to bring the business world to dentistry. Levin Group may be reached at (888) 973-0000, or at www.levingroup.com.