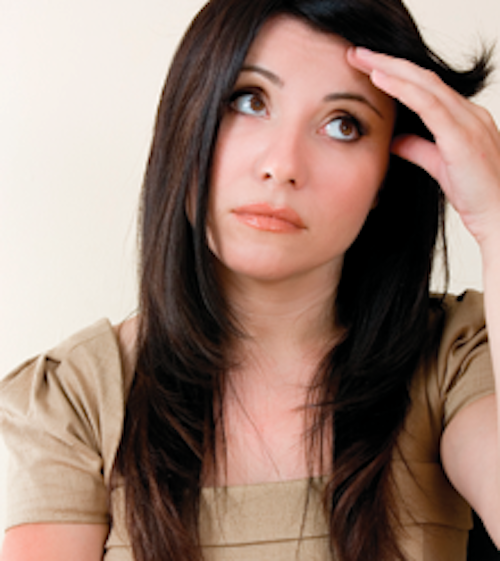 by Lynne H. Slim, RDH, MS
Jane Goodwin was an outstanding dental hygiene clinician who worked two years full time for Dr. James Yearling. Unlike some of her chat-and-polish hygienist colleagues, Goodwin was passionate about nonsurgical periodontal therapy and read every periodontal and hygiene journal she could. She relished opportunities to continue her education and was active in her professional association.
Dr. Yearling was thrilled to employ a self-motivated hygienist such as Goodwin who diagnosed gingival and periodontal diseases early and consistently. She maximized her hygiene performance with a healthy combination of prophylaxis, periodontal maintenance, debridement and SRP appointments, and was consistent in her treatment planning and therapy.
Goodwin embraced change and was recently excited about implementing a new oral cancer screening technology to complement her recare protocol. She never hesitated to help others on the team when she had downtime, and she and the clinical assistants worked well together.
Then, Dr. Yearling lost one of his two dental assistants - the one assigned to help Goodwin when she performed periodontal exams. In addition, Goodwin occasionally ran behind in her hygiene schedule and sometimes needed assistance with radiographs (which could be taken in another operatory) and operatory disinfection and set-up.
Goodwin had found that with the appropriate assistance, she could give undivided attention to her patients without distractions and the day would run smoothly.
One morning, the practice manager announced to the entire team during the morning huddle that Goodwin and the other part-time hygienists were on their own. Because there was only one clinical assistant, she would be assigned to Dr. Yearling. The two front office employees would help the hygiene department when they had time, but their responsibilities would prevent them from helping very often.
Goodwin's heart sank, as mine would, too. How would she continue to stay on task and remain dedicated to the health of her patients without some assistance? She knew that it was impossible to perform a periodontal exam on her own (the practice did not have voice-activated periodontal charting) and she would struggle to keep up, especially on a busy day.
What's wrong with this scenario, and how could it have been handled differently? The dental hygiene department of a general dental practice is evolving, and with change come new roles and practice-management challenges. Stereotyping a hygienist as "one of the girls" is unfair and inappropriate. Dental hygiene clinicians need to be positioned as providers alongside dentists.
A good friend of mine recently told me about her employer, whom she describes as a team leader who understands the difference between providers and support staff. Providers, including dental hygiene clinicians, need assistance. This is not because they perceive themselves to be different from the rest of the team; they need help because they, like dentists, need time to focus on the delivery of clinical services. Clinical excellence as a goal requires concentration and adequate time, and dentists understand how difficult it is to concentrate on that task without assistance.
Chat-and-polish vs. health-dedicated hygienists
Chat-and-polish dental hygienists should be obsolete by now, but there are plenty, and they're keeping your daily hygiene productivity low.
That's not my only concern. Professional, health-dedicated hygienists are different from chat-and-polish hygienists. They assess each patient's needs before providing preventive services, continue their education without coaxing, and ensure they have adequate time for each patient. Their patients are well-maintained on a customized recall interval, and the dentist or employer trusts them to assess patients' oral health status and treat their needs accordingly.
Professional, health-dedicated hygienists:
are committed to continuing education
are independent thinkers
are fairly compensated based on hygiene excellence
insist on and earn respect from the entire dental team
are committed to modern preventive therapies
perform patient assessments to determine hygiene treatment plans
are committed to and active in professional organizations
Can a dentist or employer recognize the difference between a chat-and-polish hygienist and a health-dedicated one? Sometimes the difference between the two is not obvious. Consequently, a lot depends on the employer's interest and experiences in dental hygiene. Dental-hygiene consulting is a relatively new and growing branch of dental practice management because the hygiene department of a dental practice is becoming more sophisticated and complex in services provided, which maximizes operational performance and productivity quotas.
Patients today are not only looking to establish relationships with providers (dentists and dental hygienists), but they are also sophisticated enough to assess a clinician's skills. Patients who find hygiene-therapists whom they can trust feel more comfortable establishing compliance with appropriate recall appointments. Periodontal therapies such as scaling and root planing are necessary preventive services that experienced dental hygienists can provide patients. The use of Oraqix allows for the possibility of fewer appointments for SRP (one or two appointments vs. four) and is less traumatic to the patient. Skillful hygienists take pride in the use of instrumentation that includes advanced ultrasonics with the new precision-thin inserts. Hygienists no longer "root plane" roots of teeth, but meticulous scaling and disinfection with local-delivery antimicrobials such as Arestin are the gold standard of nonsurgical periodontal therapy. Health-dedicated hygienists don't just talk about flossing and brushing while treating patients; instead, they customize oral hygiene self-care strategies to meet their patients' needs. Often, flossing is only one of many oral hygiene products that are routinely recommended. Periodontal patients typically need interdental brushes of varying sizes and daily oral irrigation in addition to brushing and flossing. Evidence-based protocols are implemented to treat dental caries and periodontal infections. In addition to being skilled clinicians, dental hygienists must understand the pathogenesis of diseases, possess good communication skills in order to motivate and satisfy patients, and offer cutting-edge treatment options.
Team turf wars
Team turf wars are one of the biggest barriers to ideal team functioning. I have seen it in dental practices large and small, and most of what I have observed can be reversed quickly by strong leadership of the dentist. Job descriptions that include the clinical assistant's or front office staff's role in meeting the hygienists' needs are lacking in most job descriptions I have read. During morning huddles, dentists need to consider the hygiene and restorative schedules and potential pitfalls such as a hygiene recall patient who needs both periodontal charting and a full-mouth series of radiographs in a one-hour appointment.
Hygienists who work out of one operatory are becoming increasingly frustrated about inadequate time for recall patients, even on an hourly schedule. In Table 1, I have itemized the components of an adult recare exam in a one-hour time slot. Not every recall adult patient requires radiographs during each appointment, and a periodontal exam should be performed every 12 months. These time estimates don't even include time spent scheduling the next recall appointment, waiting for the dentist to examine the patient, or taking an FMX or panorex if needed. In some practices, hygienists are even expected to offer patients hand waxes or neck massages, all in one hour without any assistance.
Having worked as a dental hygiene clinician for about 30 years, I can attest to the time crunch. More is expected of hygienists in one-hour appointments, and sometimes it's next to impossible to catch up. My only relief comes when I have SRP/disinfection quadrants on my daily schedule. I schedule them late morning and early afternoon so I can catch my breath in the middle of the day. Practices cannot have it both ways; it's impossible to keep hygienists on roller skates all day without compromising patient care. Operatories must be thoroughly disinfected and barriers must be placed before seating subsequent patients.
Hands-free perio exam software and accelerated hygiene
Dental practices that provide hygiene services without providing clinical assistance to hygienists should, at a minimum, provide hygiene clinicians the tools they need to perform a periodontal exam on their own. Hygienists who work without assistants are pressed for time, and this is not ideal. A new periodontal exam hardware product called the Dental R.A.T.™ is simple, quiet, and hands-free. A foot-operated mouse with numbers allows for perio charting. The hygiene clinician's foot pedal enters periodontal exam data. In addition, there's another new hands-free software product called Perio Pal.™ Perio Pal exam findings are recorded into a headset attached to the user's choice of hardware. Perio Pal uses voice-command technology that consists of abbreviations and shortcut commands. In selecting a hands-free periodontal exam software program, you may want to consider the tips in Table 2.
Accelerated hygiene can be structured in two ways. In the first scenario, a clinical dental hygienist works from more than one operatory and receives help before and after the dental hygiene appointment. A backup dental hygiene assistant is also a must in case the hygiene assistant is absent or preoccupied. This arrangement can benefit the dental hygienist and the practice, but only if the hygienist has adequate time to focus on instrumentation, oral hygiene instruction, and periodontal assessment, therapy, and outcomes.
If the hygienist thinks that he or she is running from room to room on roller skates, morale will suffer and patients will perceive the unnecessary stress. Patients want to develop satisfactory long-term relationships with their chosen hygienists, just as they do with their dentists.
Assisted hygiene is equivalent to four-handed dentistry. Hygienists who practice this way tend to be well-educated in periodontal therapy and often present with savvy business skills. They figure out how to afford a dedicated dental hygiene assistant just like some of the European dental hygienists are doing.
In England, for example, some private practices employ dental hygienists who work with dedicated dental hygiene assistants. Patients schedule a dental exam and radiographs with a dentist in the practice and the hygiene appointments are scheduled separately. U.S. hygienists who work this way report increased efficiency and enhanced quality of care.
I read once that business executives are ruthless about excellent work. That work ethic makes sense because they are responsible for the results. They follow the golden rule. Do not accept a hygiene team that is "good enough." If your hygiene department is less than ideal, hire a dental hygiene consultant with the credentials and experience to help you develop core competencies and coach the hygiene team to reach these goals. Your team will appreciate your commitment to them and the patients. Stretch and grow your practice to unprecedented heights and watch your dental hygiene profits break new records.
Lynne Slim, RDH, MS, is CEO of Perio C Dent, Inc., a practice-management consulting firm. She has many years of teaching dental and hygiene students and practicing in general dental and periodontal practices. Reach her on the Web at www.periocdent.com or e-mail periocdent@mindspring.com.