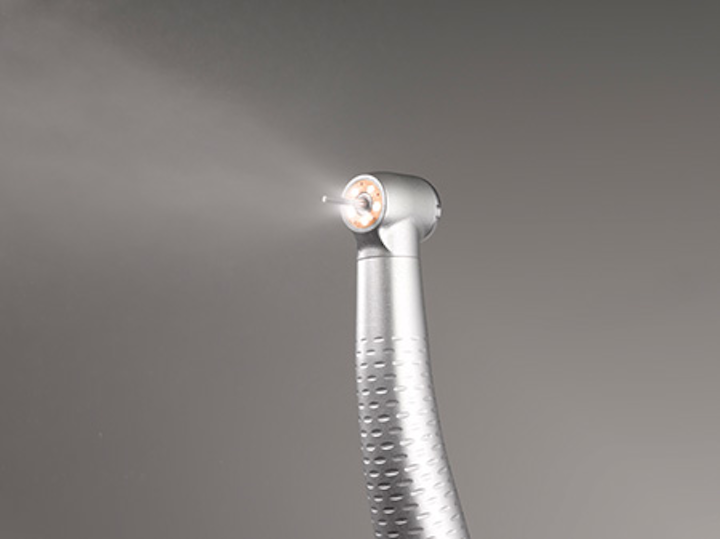 Booths 819, 1019
A-dec | W&H
The A-dec | W&H Synea 500 Air Highspeed Handpiece combines unparalleled control, balance, and power in an unbelievably light handpiece. A five-LED+ light ring surrounds the bur, providing shadow-free illumination that brightens the entire oral cavity. The debris-clearing, five-port penta-spray further enhances visibility. Available in four head sizes: micro, pedo, standard, and torque, all with our best swivel to reduce hand and wrist fatigue. Learn more about the Synea 500 Air and Electric collection at www.a-dec.com.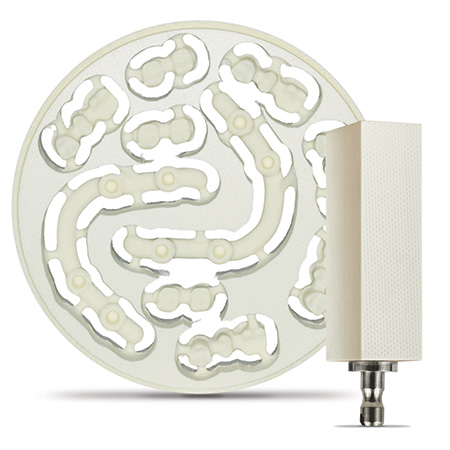 Booths 2411, 4611
Bicon
Dentists and technicians are looking for alternatives to metal substructures. Trinia is the CAD/CAM solution for metal-free restorations. Trinia discs and blocks are composed of a multidirectional interlacing of fiberglass and resin in several layers. Trinia is intended to be used for making copings, substructures or frameworks for permanent and transitional anterior or posterior crowns, bridgework, and substructures that can be either cemented or uncemented restorations, such as telescopic restorations. For more information, call (800) 882-4266 or visit www.trinia.us.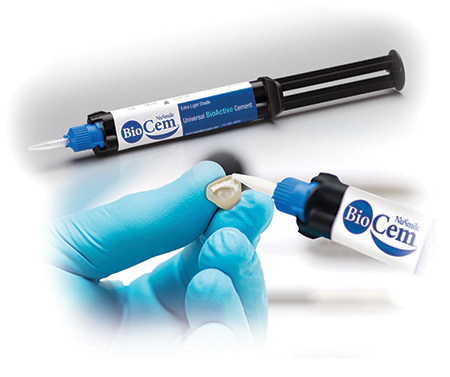 Booth 4808
BioCem
Visit Booth No. 4808 for a free sample and demonstration of the first adhesive luting cement to combine comprehensive bioactive benefits with powerful bonding and convenience. University studies show BioCem Universal BioActive Cement delivers impressive bond strength between dentin and both zirconia and ceramic crowns. BioCem forms hydroxyapatite, which is available to integrate with and replenish tooth structure. Additionally, it releases fluoride, phosphate, and calcium into the oral environment. The sample will cement 10-15 crowns. Available while supplies last.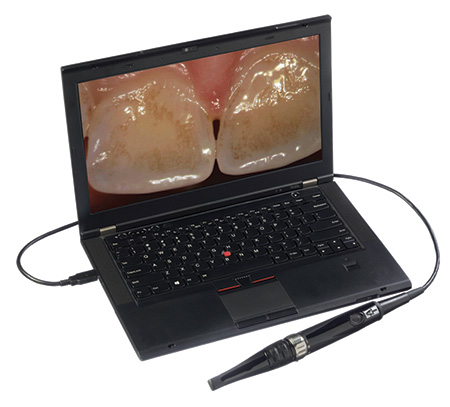 Booth 825
Air Techniques
The Luna HD intraoral camera enables you to focus continually from tooth surface to full patient portraits in 720p HD. Use one device to take a full smile image and macro inspection of a patient's tooth or recent procedure results. With 120-degree activation buttons, Luna HD fits well in your hand and inside the oral cavities of your patients, allowing you to capture closer and more detailed diagnostic images that will improve the understanding of treatment and options. The slender tip and powerful LEDs allow exploration of difficult-to-reach areas, even in pediatric and geriatric patients.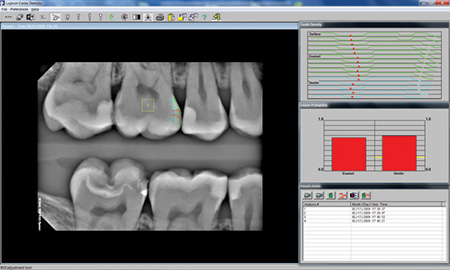 Booth 3801
Carestream Dental
An optional component with RVG sensors, Logicon Caries Detector software is the only commercially available and FDA-approved computer-aided radiographic caries diagnosis software that assists in the task of diagnosing radiographs for interproximal caries. Using a database of histologically validated caries cases, Logicon can help practitioners determine whether or not caries is present. For more information, call (800) 944-6365 or visit www.carestreamdental.com.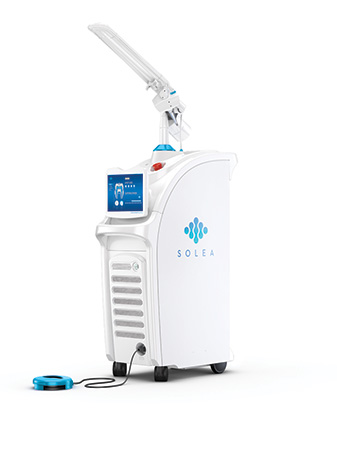 Booth 4237
Convergent Dental
Solea is the first CO2 laser cleared by FDA for hard- and soft-tissue procedures. Solea dentists report revenue gains of 25-40% from performing as many as six additional procedures per day. Solea is virtually eliminating anesthesia and blood from operative dentistry. Without anesthesia or bleeding you save time and money: no injections, no waiting, and work in multiple quadrants on the same visit. We guarantee that 90% of your Solea procedures will be anesthesia-free in 90 days or your money back.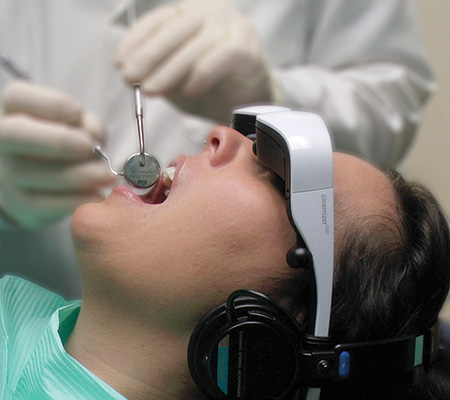 Booth 2415
Cinema ProMed
Increase your efficiency by making patients more relaxed. The Cinema ProMed System transports patients from the dental procedure to a place of tranquility. Patients can select their favorite movies, TV shows, video games, or informational programs just by plugging into a standard DVD player, smartphone, or almost any media device. Patients will tell friends and family about their positive experience at your office! Contact us at (855) 969-3301, info@cinemapromed.com, or www.cinemapromed.com.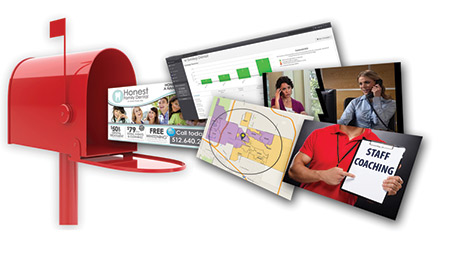 Booth 745
DentalMarketing.net
Introducing 123 Postcards. We've brought direct mail for dentists into the 21st century! Our processes have been perfected through the successful delivery of millions of postcards for hundreds of dentists across the United States and enhanced with state-of-the-art technology. We focus on providing excellent customer service and using our one-of-a-kind direct mail strategy to help grow practices, acquire new patients, increase brand recognition, and convert more inbound calls into customers. Dental practices using our program averaged more than a 400% return on investment!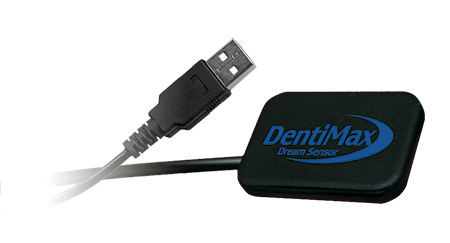 Booth 3430
DentiMax
DentiMax Digital Sensors produce phenomenally crystal-clear X-ray images that are the best in the industry. Patient comfort is achieved with extreme rounded corners and two sensor sizes, so as to provide the ideal fit for varying sized mouths. At just 5.41 mm thick, DentiMax sensors are the thinnest CMOS sensors. The sensors are compatible with all versions of Windows and bridge to virtually all practice management software. For more information, call (800) 704-8494 or go to www.dentimax.com.
Booth 2419
Henry Schein
Self-Screen.net is a collection of five patient screening tools to help patients, dentists, and physicians bridge the gap between oral and systemic health. Forms are customized with practice identification and include a custom landing page linked to the practice's website. By helping patients understand their risk factors for the most common systemic and oral threats, we can foster total health and build physician referral networks. Talk to your Henry Schein representative to learn more.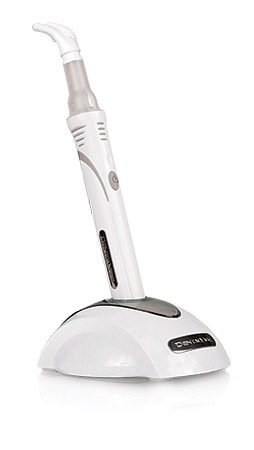 Booth 1736
DentalVibe
DentalVibe is a patented, award-winning, multipurpose clinical instrument designed to alleviate intraoral injection pain. It is a cordless, rechargeable, handheld device that delivers soothing, pulsed, percussive micro-oscillations to the site where an injection is being administered.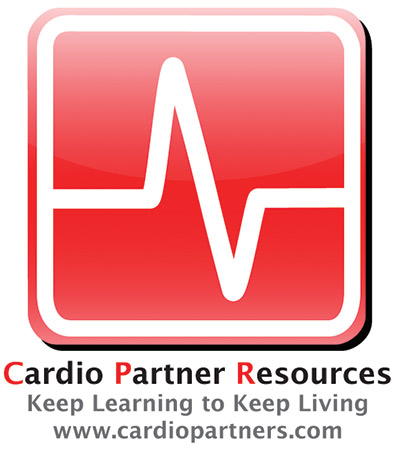 Booth 2419
Henry Schein
Cardio Partners, with their team of 500 nationwide trainers, has partnered with Henry Schein to provide onsite and blended learning options for certified CPR training. Prepare your team to handle a medical emergency with American Red Cross certified CPR. To learn more or schedule training for your team, visit Booth No. 2419 or call (312) 327-3321.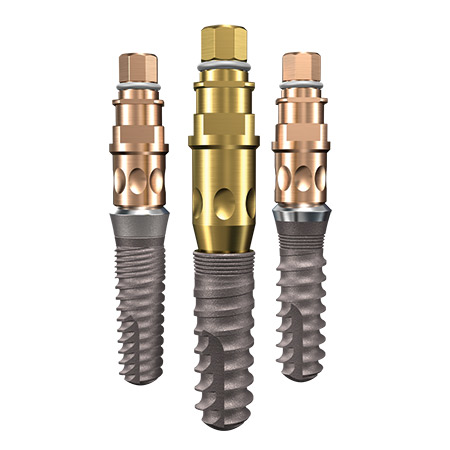 Booth 1214
Implant Direct
The Swish Implant System now offers the simplicity of one surgical tray and one price at any level. All Swish implants are surgically compatible with the Straumann Tissue-Level and deliver the industry's original All-in-1 Packaging with a transfer/carrier, cover screw, and healing collar. The new bone-level SwishActive implant features platform-shifting and a conical hex connection. The hex provides six indexing positions for precise prosthetic placement while matched transgingival profiles on a range of prosthetics also allow for consistent soft-tissue management. Visit www.implantdirect.com or call (888) 649-6425.

Booth 3647
Lending Club Patient Solutions
Springstone Patient Financing, known for offering patient-friendly products and practices, has joined Lending Club, the world's largest lending marketplace. As Lending Club Patient Solutions, we'll introduce a new concept in patient financing: more. More payment plan options, more flexibility, and more patient approvals. To learn more, call (855) 630-5646 or visit Booth No. 3647 at the Chicago Midwinter Meeting. © 2015 Lending Club Patient Solutions provided through Springstone Financial LLC. Patient plans made by issuing bank partners.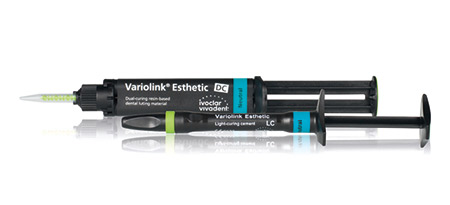 Booths 1417-1617
Variolink Esthetic
Variolink Esthetic is an esthetic light- and dual-curing adhesive resin cement for the permanent cementation of demanding ceramic and composite restorations. This cement has been designed to make esthetic cementation simple for the doctor. It achieves this through exceptional esthetics, user-friendly processing, excellent handling, easy clean-up, 100% amine-free chemistry for long-term shade stability and reliable bond strength with a universal, easy-to-use bonding system. Variolink Esthetic represents the next generation of the well-established esthetic cements Variolink II and Variolink Veneer. For more information, call (800) 533-6825 or visit www.ivoclarvivadent.com.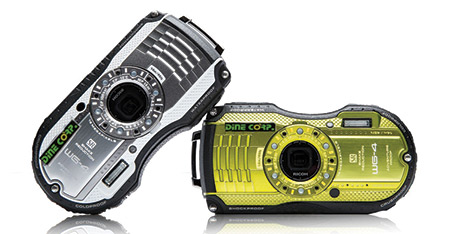 Booth 1709
Lester Dine Inc.
The Dine Digital Solution is a handheld camera modified by Lester Dine to take the full range of dental photos from posterior intraoral quadrants to portraits. The 16-megapixel camera requires no setting changes or physical attachments to take dental photos or record video clips. Stop by Booth No. 1709 at the Chicago Midwinter Meeting to learn more.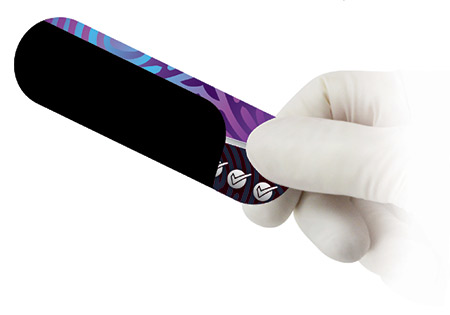 Booth 1911
Microcopy
The new Bite-Chek articulation film from Microcopy boasts an innovative "easy-grip" handle to simplify occlusal adjustments without the need for forceps. Bite-Chek accurately marks the points of contact, minimizing the possibility of "too high" an occlusion. Contrary to competitive options, Bite-Chek helps patients close their bite completely, eliminating mandibular reflexes that can skew the occlusion, resulting in an accurate mark that makes adjustment easy to interpret. Sold exclusively through Microcopy at (800) 235-1863 or www.BiteChek.com.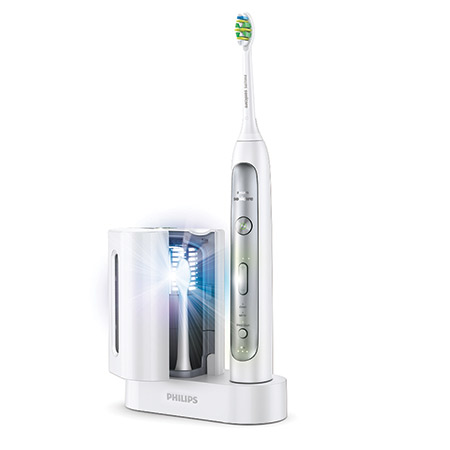 Booth 4014
Philips Sonicare
The Philips Sonicare FlexCare Platinum is designed for advanced interdental cleaning and gum care. It removes significantly more plaque in hard-to-reach areas than other brands; is proven to help reduce aggressive brushing with its intuitive pressure sensor; and offers a new "Deep Clean" mode. The Deep Clean mode features a unique motion and continuous variations in amplitude and frequency to provide an exceptional clean for patients who need to pay extra attention to trouble spots.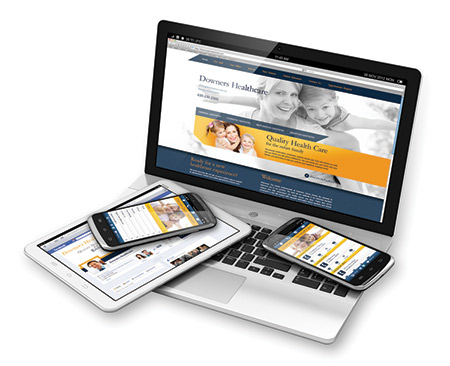 Booth 1528
Officite
We build websites and online marketing solutions that get results for dentists like you. Our clients can count on higher search engine rankings, a stronger online image, more patients, and more referrals. Visit us at the Chicago Midwinter Show, Booth No. 1528, and we'll show you why we're trusted by the Illinois State Dental Society and over 25 other state and national associations.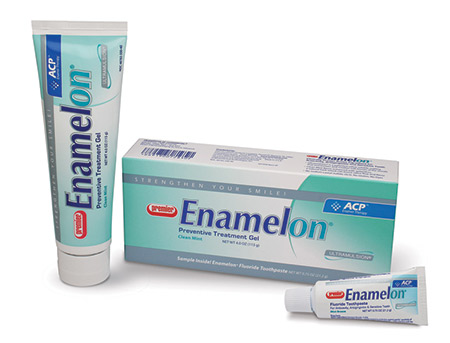 Booth 3400
Premier Dental Products Company
A new solution to preventive care: Enamelon Preventive Treatment Gel and Enamelon Toothpaste are the new standards of caring. Enamalon is a safe and effective alternative to both 5,000 ppm fluoride toothpastes and remineralizing pastes. Enamelon helps to prevent caries, treat gingivitis, and treat sensitivity. Enamelon has a pleasant mint flavor to help ensure patient compliance. It contains Ultramulsion and Spilanthes to provide a pleasant mouth feel and boost salivary flow.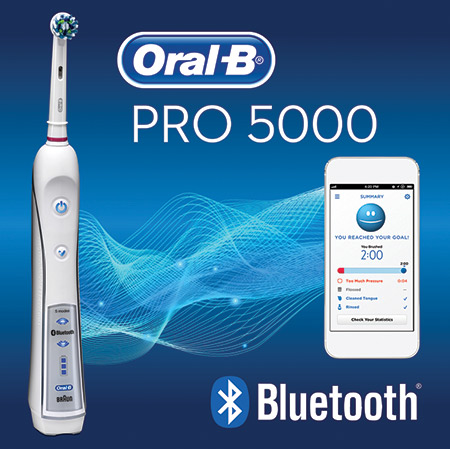 Booth 4200
Procter & Gamble
Oral-B Pro 5000, the world's first Bluetooth communication between brush and smartphone, delivers results you and your patients will notice at the next checkup. Oral-B's clinically proven technology pulsates to break up plaque, while it oscillates and rotates to sweep plaque away. The Oral-B App provides real-time feedback to guide brushing. A hard brushing alert helps protect against harsh brushing, and quadrant pacing signals every 30 seconds to guide quadrant switching.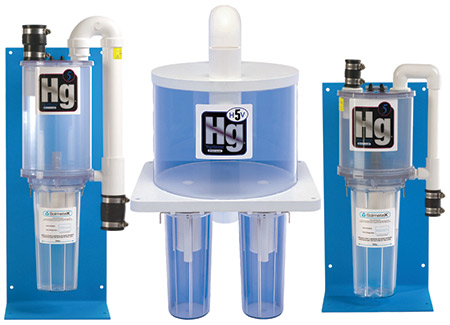 Booth 1531
Solmetex
The Hg5 Amalgam Separator Series is an all-in-one solution that is professionally engineered and easy to operate with its clear and simple design. It provides complete recycling and assists the dental office in achieving a compliant practice with amalgam waste management. The Hg5 is flexible for hard-to-fit applications and functions with wet or dry vacuum systems. The Hg5 Amalgam Separator has received numerous awards from leading reviewers in the dental industry.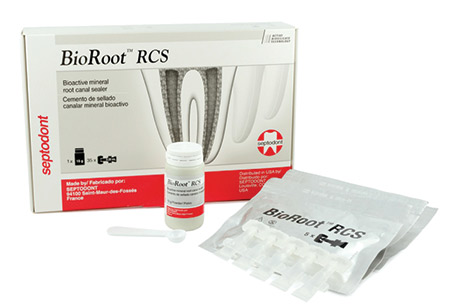 Booth 4000
Septodont
BioRoot RCS is the only bioactive and biocompatible root canal sealer. It is a breakthrough for mineral-based root canal filling materials for permanent canal obturation. Based on Active Biosilicate Technology, it is designed for general dentists and endo specialists. It incorporates an easy-to-use cold obturation technique that ensures a long-lasting, leak-free seal, and high pH (>11). Because it is biocompatible and resin-free, BioRoot RCS will not have adverse effects on human cells in case of overobturation.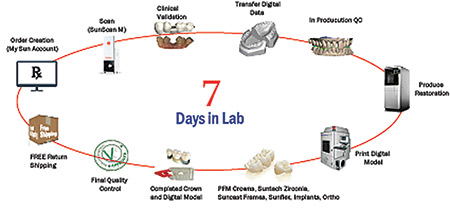 Booth 3346
Sun Dental Labs
Manual steps in the conventional lab environment have an increased potential for errors. Sun Dental Lab's Innovative Digital Manufacturing Technology delivers improved accuracy, faster turnaround time, and increased patient satisfaction. Visit us at Chicago Midwinter Booth No. 3346.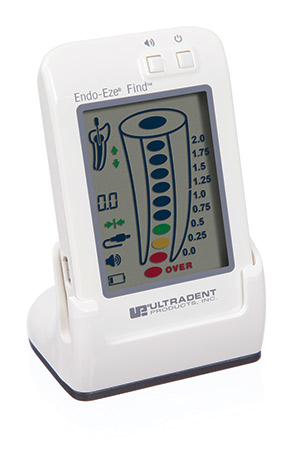 Booth 4411
Ultradent
Endo-Eze Find is an electronic device used for apex localization and working-length determination during root canal treatment. Endo-Eze Find offers unsurpassed accuracy with a convenient, easy-to-read, full-color graphic display; audio feedback; and fully automatic, multifrequency measurements. Because of its compact design and small footprint, Endo-Eze Find easily fits on any counter or treatment tray. For more information, contact Ultradent at (888) 230-1420 or visit www.ultradent.com.
Booth 1611
Water Pik Inc.
This is the dawning of a new age in water flossing! Introducing the new Waterpik Aquarius Professional Water Flosser: The Aquarius is the easy and more effective way to floss, and it is the most advanced water flosser ever. The Aquarius features a water on/off control on the handle and seven water flosser tips. And now Aquarius comes in four great designer colors! See the new Aquarius Professional Designer Series at the Chicago Midwinter Meeting at Booth No. 1611. Find us on the web at www.waterpik.com.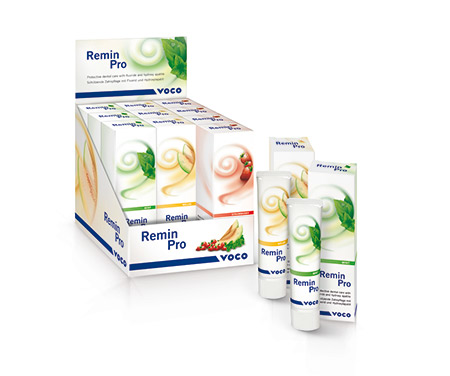 Booth 719
Voco
Voco introduces Remin Pro, the dental protective paste with three proven ingredients that are effective against demineralization and erosion. Remin Pro contains hydroxyapatite (calcium and phosphate), fluoride, and xylitol. The hydroxyapatite fills superficial lesions, the fluoride seals open dentin tubules, and the xylitol has bacteriostatic effects. Remin Pro is the ideal product for the recuperation of teeth by strengthening and desensitizing the tooth substance. Stop by Booth No. 719 for the 1+1 offer and more information.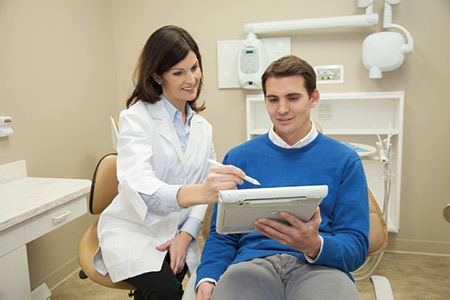 Booth 716
XL Dent
Tablets and mobile devices are the future of dental offices. Upgrade yours by using XLDent's wireless mobile technology. If you have existing computers in your treatment rooms and want software that can also be supported on the mobile devices of the future, XLDent is your solution. XLDent includes a network messaging system, an automated patient check-in system, and an employee time clock system. For more info, visit www.xldent.com or call (800) 328-2925.