How to write a powerful ad
"Doctor, may I speak to you privately for a moment?"
Sep 1st, 2006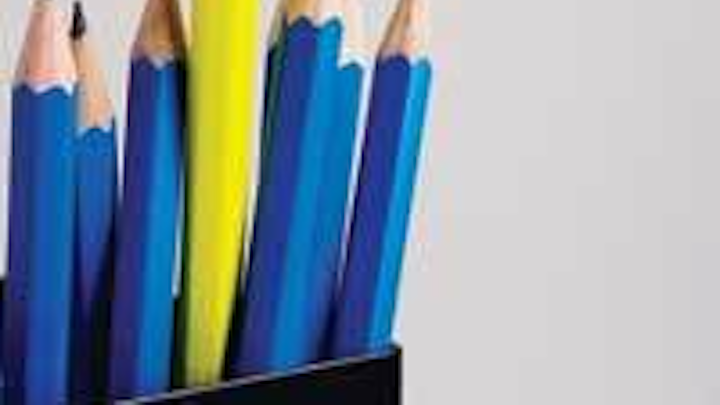 "Doctor, may I speak to you privately for a moment?"
Your heart skips a beat. A bead of sweat forms on your brow. You listen as a great employee gives you two weeks' notice, and you know you have to find a replacement … fast! You quickly write a classified advertisement for the position. Stop! Finding the right team member may be the most important thing you do. Are you doing it correctly?
Dr. Mary Smith was heartbroken when the assistant she adored had to move out of town. Despite a flurry of ads, only two candidates responded over an eight-week period … and both were awful. Her practice was in a shambles and her anxiety palpable. Here is the ad she ran:
DENTAL ASSISTANT: needed ASAP. Part time, leading to possible FT. Experience necessary/ X-ray certification required. Send resume directly to Doctor at e-mail: ___________________________ or fax to # __________________.
Why did this ad fail?
Tone
Dr. Smith is one of the nicest, most sincere people you'll ever meet. She has a modern office, nice patients, and provides quality, personal care. Does this ad reflect these qualities? Does it make the position seem attractive, or does the doctor seem cold and demanding? Would you answer this ad?
Confusion
What hours are being offered? What days? What does "leading to possible full time" mean?
Change the ad often
Dr. Smith admitted she was stressed when she wrote the ad. Nevertheless, she continued to run the same copy, in five newspapers, for eight weeks - nearly 100 times! As a rule, change your copy and contact information every two weeks, especially if it isn't working. Otherwise viewers start thinking, "What's wrong with this office?"
Experience needed
Who has the time or patience to train an assistant from scratch? Most of us cringe at the idea. However, overly specific requirements severely limit your applicant pool. How often have experienced respondents "washed-out" from other practices, leaving nothing but trouble in their wake?
A bright, enthusiastic team player may be worth the initial confusion he or she brings.
How to train staff
Can you perform each employee's job functions? If not, it is virtually impossible to train new team members, even those with experience. Nor can you monitor your employees and control your practice effectively. Relearn to break down rooms, sterilize, and maintain equipment. Retrain to process credit cards, submit insurance claims, and run vital computer functions. Start now!
The panic hiring nightmare
Dr. Smith's practice is in such a crisis that she will probably take the first warm body she can find. I have done the same. But panic hiring usually led me to daily frustration and the inevitable next round of turnover and dissatisfaction.
How to break the cycle
Consider an extra person on staff at all times. Cross-train a capable beginner to help the hygienist, do lab work, and serve as a second assistant. Have him/her make appointments, answer phones, process payments, and call insurance companies. Trust me, the extra salary will pay for itself.
Here are some advantages the extra person will bring to the staff:
Squeeze in emergencies and extra work out of hygiene. Book tighter for significant additional income.
Create an automatic replacement in case an employee gives notice.
Lock in coverage for vacations, sickness, and personal time to defuse team stress.
Keep other team members sharp, because they know that if you need to let someone go, you can.
"What's in it for me?"
What do employees look for in a job? Here are some top answers from national surveys:
"I like the people I work with and the atmosphere in the office. I have fun at work."
"My boss cares about me as a person."
"My opinions seem to count."
"I get the tools and training I need, and I know what is expected of me."
"I do not feel overwhelmed with too many duties."
"I work for a good company, and my work is important."
How to write your ad
To attract top applicants, address the desires outlined above. Use questions - they are far more powerful than statements. Full sentences suggest quality. Don't worry about spending a bit more for a longer, more powerful ad. The value of a great employee is priceless! Following are long and short rewrites of Dr. Smith's ad. Would you answer these ads?
DENTAL ASSISTANT: Are you looking for an enjoyable position where you will be well trained and highly compensated? If so, we are the practice for you. Appreciative doctor, fun team, great bonus, and modern, excellent care. PT - 2 days to start. Experience preferred, but we'd consider training a terrific team player with a great attitude. Call _______________.
DENTAL ASSISTANT: Are you sincere and caring? Would you like working in a positive, enjoyable atmosphere where you can feel proud of the work you do and recognized for your efforts? If so, look no further. We have a beautiful modern office, a wonderful patient population, an enthusiastic team, and a sincere dentist dedicated to quality care. We'd love to have you join us PT in ____ (town) - 2 days to start - possibly leading to full time, if you desire. Previous dental experience would be helpful, but a great attitude and a strong work ethic are our first priorities. Please send a resume and a paragraph about yourself to ________. We look forward to meeting you!
Try a mailing
Can you find excellent candidates without advertising? Contact your state dental association for its list of registered dental assistants. Send a positive letter similar to the ad above. You may find wonderful prospects who had not been actively looking, but are anxious for a change.
Dr. Michael Curtis is editor of the "100's of Pearls" series. His books find the best tips from thousands of courses, newsletters, videos, Web sources, and practicing dentists nationwide. "100's of Pearls on Fees & Case Acceptance" contains more than 500 "Pearls" in 79 categories; "Anesthesia & Pain Relief" - more than 500 "Pearls" in 97 categories; "Financing & Collections" - 400 "Pearls" in 76 categories; and "Endodontics" - 600 "Pearls" in 76 categories. For a free report and free sample of the best-selling pamphlet "What Does My Insurance Cover?" call (800) 427-2830, visit 100sofpearls@aol.com, or e-mail Hundredsofpearls@sbcglobal.net.