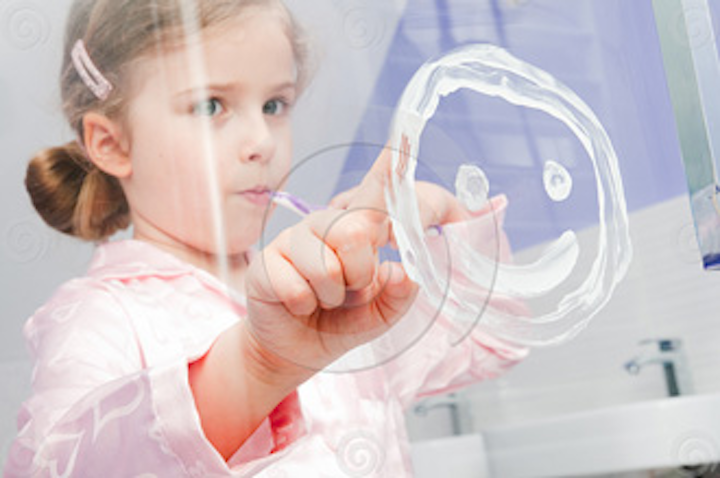 By Matthew R. Healy, DDS
My colleagues in general dentistry often say, "You're doing the same stuff on kids they were doing 20 years ago." Unfortunately, for many of us this may be true.
With the advent of new materials in pediatric dentistry, new research in pulp therapy, and the use of new technology, the way we do pediatric dentistry should have evolved as well. In terms of technology, it may not all be brand new, but the way we can apply it to pediatric dentistry to make the child's dental experience better may be new to many of us.
My favorite piece of "new to pediatrics" technology, which has also been my greatest practice builder, is the hard-tissue (Er:YAG) laser. Besides the fact that most children and their parents think having a laser is "cool," the Er:YAG laser offers many great advantages in the pediatric practice. The greatest advantage is the ability to perform almost all composite restorations in primary teeth using only topical anesthetic.
Preparations in primary teeth with the Er:YAG laser almost never require local anesthesia and roughly 75% to 80% of permanent preparations require no local anesthesia. There is a learning curve and the preparations do take longer than with a traditional handpiece, but when you factor in the time administering anesthesia and waiting for it to become effective, the actual chair time is about the same.
This has also reduced the need for sedation in my practice, making me more efficient overall while saving costly sedation fees for my patients. Many patients who used to require sedation no longer do because the laser is much less "scary" than a handpiece. There are no burs or sharp points and no "shrill" or "whine," as with a handpiece.
The Er:YAG laser just makes a gentle tapping sound that we equate to "popcorn popping" in our office. Patients do not feel any "bumpiness" or chatter because nothing is actually touching the teeth. The Er:YAG laser has a small pinpoint area of tooth removal and targets carious tooth structure more readily than noncarious tooth structure to allow for more conservative preparations than possible with a bur.
Because of the anatomy of primary teeth, conservative Class II preparations are vital to the success of the restoration, and the Er:YAG laser allows this. Finally, the Er:YAG laser sterilizes as it prepares hard tissue, resulting in a cleaner preparation and less chance of postop complications.
Digital X-rays, though they may be used on children in many practices, are not often used effectively. The obvious benefit of digital radiographs and new X-ray heads is the reduced radiation exposure to the more susceptible pediatric patient.
Beyond that is the benefit of acquiring radiographs at a younger age. Patients 3 to 5 years of age are often referred to me because the previous provider could not get radiographs, and the child now has large interproximal lesions. Most times I find that the previous provider did not have smaller zero- or one-sized sensors or plates.
Practitioners need these size sensors to see children. In my office, we routinely get bitewings if indicated on three- and four-year-olds with good technique and appropriate size sensors. By doing this, we catch carious lesions earlier and reduce treatment time and cost.
Investing in wireless sensors is also great for a pediatric practice. In combination with a mobile X-ray head (such as Nomad Pro), you can take X-rays virtually anywhere in your office and reduce the need of waiting for an open X-ray room or investing in many different sensors and X-rays heads. Two Nomads and four wireless sensors cover all 13 chairs in my office with no delay.
Recently, I began the use of electric handpieces in my practice. Although they have been around for some time, few pediatric practices have taken a liking to them. The benefits, though they may seem obvious, are not always realized in pediatrics.
First, they are quieter than air-driven handpieces. This reduces patient anxiety. Second, they cause less chatter or "bumpiness." Children in my practice react less to the more-effective electric handpiece, especially when using a slow-speed motor.
When preparing crowns on primary molars, there is also less trauma to the surrounding tissues because of the more efficient movement. Since using the electric handpiece, much of the postop pain and bleeding has been reduced in my practice. This is most commonly noticed after a large sedation case where multiple crowns have been placed.
Third, the electric handpiece is faster. In an anxious pediatric patient who has a short attention span, the faster the better. Children undergoing extensive procedures under sedation/anesthesia that are billed on a time or unit rate benefit from this increased speed of the procedure by way of cost savings in sedation or anesthesia fees (for me, this has averaged to about 20%).
My instructors in dental school said having nitrous oxide in your office was a must if you wanted to treat children. I largely believe this is true but the type of system to choose is important. Plumbed systems, though more costly, offer a convenience, and have more hidden components that can be less intimidating for patients. These systems also offer the latest in technological upgrades.
Newer digital flow meters allow accurate dosing of nitrous oxide and oxygen in addition to advanced fail-safe mechanisms. These digital flow meters can also be automatically tied to scavenging systems so there is no question of whether appropriate scavenging is in use when the system begins delivering nitrous oxide. These technological upgrades allow for increased safety while delivering nitrous oxide, as well as more transparency about the procedure to staff and parents.
In addition to the Er:YAG laser, I use an Nd:YAG and diode laser for soft-tissue procedures. I commonly perform procedures such as frenectomy (this is becoming more important in nursing infants with lingual ankyloglossia), canine exposure, operculectomy, gingival recontouring, and palliative treatment of aphthous stomatitis.
One of the areas that the Nd:YAG laser can be beneficial is with therapeutic treatment for a pulpotomy. Arguably the most important use of a pulp medicament is sterilization of the pulp and then hemostasis.
Chemical treatments, such as formocresol, will sterilize to a degree but require time or pressure for hemostasis. Astringents, such as ferric sulfate, offer little sterilization but do offer hemostasis. Pressure treatment to a pulp may stop bleeding, but offers no sterilization. With the use of the Nd:YAG laser, sterilization and hemostasis occur quickly without the use of any chemicals.
Parents almost always want better for their children than themselves. This also holds true for their dental care. To provide the best pediatric dental care, we must provide the best pediatric dental experience for the most children we can. The addition of technology allows us to do just that. There are many technologies in addition to those discussed in this article that can enhance the pediatric dental experience. Many of these can be easily incorporated into your practice.
Not a day goes by in my practice in which a parent is not amazed by some form of technology used on his or her child. Maybe not all are "necessary." But the effects of these technologies and the overall "wow" factor make parents feel more confident in the care we provide. Though maybe not new to dentistry in general, the use of these technologies can be a new and amazing form of treatment that can be provided for your pediatric patients and their parents.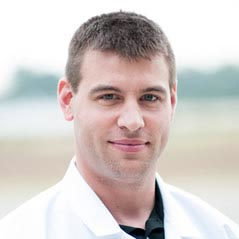 Matthew Healy, DDS, is a board-certified pediatric dentist in Wichita, Kan., and owner of Tiny Teeth Pediatric Dentistry. Dr. Healy is committed to providing the greatest pediatric dental experience through use of the newest technology and materials while creating a child-friendly office environment. Dr. Healy can be reached at drhealy@tinyteethwichita.com.
More DE Articles
Past DE Issues