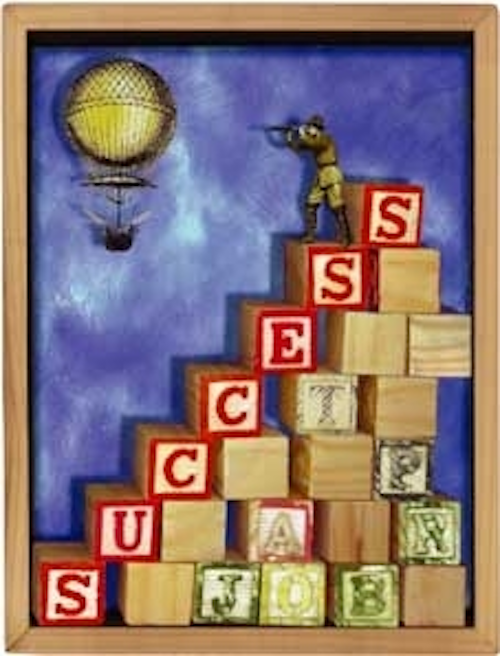 by Jorge Pinero, DDS
There is nothing that elevates the emotion of a dental team more than when their practice runs, feels, and looks like a Swiss gold watch - the ultimate standard of the watch-making industry. In dentistry, the lack of standards for what is an excellent practice leads to subjective assessments that individual clinicians use as a yardstick. The definition of a successful practice can vary in character as much as the localities they serve.
The one thing that does not vary is the definition of a quality, profitable practice. This definition is constant growth, as well as personal and financial fulfillment, that enables the clinician to render the best care to patients.
In these practices, the clinicians are always at the helm; they ride the wind and waves of the turbulent ocean we call private practice. The seas are not always calm, and the winds are not always fair. But what the captain does is maneuver his ship and crew to that distant port through all kinds of weather and unforeseen obstacles. The captain adjusts the sails of his ship to take full advantage of the speed and wind direction to reach the end goal - the promised land of dentistry.
The following is about a dentist who steered through the adversity in the American heartland. His name and practice location have been changed to conceal identity.
Dr. Joe sings in the church choir and coaches his son's Little League team. He lives on a wooded patch of farmland inherited from his grandfather. His town is small, barely 10,000 people. He left the town to attend the University of the Pacific School of Dentistry. He daydreamed about possibly leaving his rural roots behind him and opening a posh practice in the San Francisco area. A return home, he felt, would be certain economic suicide. The people in his town were primarily farmers, and they did not seem to possess the traits of wealthy California clients.
His final decision, though, was swayed by the inheritance of his grandfather's land, as well as a family store in the small Midwestern town. He felt compelled to return to his family, even though he longed for the fame and fortune of a glamorous urban practice.
So Dr. Joe opened his practice in the small community 15 years ago. The other five dentists in town were older than him. Their advice to him was to "follow the pecking order, son, and you will do just fine in time." This was a cold bucket of water in Dr. Joe's face, a recent graduate with a debt of more than $400,000. He practiced dentistry the way the "good old boys" did. No one upset the apple cart; everyone practiced the same way, charged the same fees, and had the same hours - sort of like the Stepford Wives.
I met Dr. Joe at one of my seminars. He had been practicing for 11 years, and the office had a good reputation among both the residents and his peers. He was working five days a week, eight to nine hours a day. His office was a drill-and-fill and yank-it practice.
He could not see a way out of it. Several continuing education courses suggested ways to change his practice by rendering only cosmetic services. But when he tried to deliver the treatment plans, the patients refused them and some even left his practice. Soon the news of these efforts was relayed to the "good old boys." He was approached by the eldest with the advice that the townspeople were simple folk who didn't want any of that fancy New York dentistry.
This encounter was the last straw. Dr. Joe was fed up with dentistry. He wanted to quit. He thought of selling the practice and relocating to San Francisco, since that, in his mind, was the promised land.
I advised Dr. Joe to read the book Field of Diamonds. After all, he was sitting on a diamond mine but did not have the expertise or the equipment to harvest these beautiful gems. He read the book and then called me, wondering how I could possibly be so blind about the situation facing him. At his invitation, I visited his practice and, from the beginning, saw a field of diamonds waiting to be harvested. I told Dr. Joe that he was only a thought away from what he wanted - but his thought was, "It can't be done."
After analyzing the schedule, charts, and Dr. Joe's preconceived ideas, I announced that I had a solution. But I would not share it with him unless he committed to a full year to my system. He agreed reluctantly.
The first thing Dr. Joe did was change his paradigm. He had to view himself and his practice as the premier practice in his town, regardless of public and peer sentiment. He needed to believe that he was performing a wanted and necessary service. He had to burn all bridges of retreat and move forward by unveiling his as the premier practice in this area. This took many months, since he was reluctant to take the plunge. Finally, after having all of the systems in place with a supportive staff, he took the plunge to become one of the area's most prosperous and profitable practices by rendering the best type of restorative and cosmetic care.
What did Dr. Joe do? The answer was simple. He applied a unique system to change his practice. He performed services that were in the best interest of his patients and his beliefs. He dramatically changed his way of scheduling, diagnostics, and treatment.
Here are some of the changes Dr. Joe implemented. Normally, Dr. Joe was booked out for 45 days with very short and multiple appointments. He rarely had time for ideal treatments since he was rendering emergency dentistry. He saw an average of 10 to 14 patients a day. So he block-booked his schedule, rendering particular services at specific times of the day. He performed quadrant to half-mouth dentistry per visit to become more efficient. He did his most complex work in the mornings and the simpler cases in the afternoons. He left open an hour every day for emergency patients.
Dr. Joe performed new-patient examinations on all of his existing patients. The exams required about an hour per patient. He interviewed the patients in order to develop a "wants analysis," asking them what they wanted for their dental health. He developed a treatment plan based on the patient's "wants" and objectives. He was met with quite a bit of uncertainty from his patients. But when he explained that he did not believe he had their best health interests at heart when he treated them during previous appointments, most of his patients welcomed the change. He explained that there were ways to treat gum disease and decayed teeth without patching and repatching. In the long run, he offered years of service, retained teeth, and lower dental costs. He stuck to his beliefs and did not waver.
Dr. Joe eliminated any service that was not in the best interest of the patient. He eliminated amalgams, replacing them with bonded or gold restorations. He introduced implant dentistry to a population of edentulous patients who had suffered through poor results with their prostheses. He introduced soft tissue management, as well as laser periodontal surgeries.
In the preventive arena, Dr. Joe introduced sealants and fluoridation for his adult population. He began to educate his patients about the benefits of a healthy dentition and the best dentistry available. He offered incentives, rewarding patients for multiple referrals by bleaching their teeth, gratis. Many of his clients exhibited radiant smiles and would talk of their experiences. He was doing what he believed in and, in less than one year, started to render cosmetic treatment as part of his normal, everyday procedures. He became known as the "Hollywood dentist."
Dr. Joe also began scheduling for only four days per week and eight hours per day. His staff opposed this, since they thought there was no way all of the patients could be treated in just a four-day workweek. They were equally concerned about the loss of one workday. But Dr. Joe convinced them the system would work, including bonuses from increased production. The staff now enjoys a leisurely workweek of rendering treatment to half of the people they saw before - due to their increased efficiency.
The negatives to this story were few but nonetheless real and painful. Many patients left because of the abrupt changes in treatment philosophy.
His peers were not supportive and often were hostile and demeaning to his new ideas. Departing patients scorned his methods as self-serving, expensive, and unnecessary. His peers, of course, seconded these opinions. He lost about a third of his patient base within several months of integrating this new system.
Dr. Joe now had the reputation of being the "most expensive" dentist in town. What happened next was interesting. As people began to talk about his "newer, more expensive ways," they began to seek out his services when they were not satisfied with the neighboring dentists' solutions.
Dr. Joe's victory came in the form of an elderly woman with a curved back and a homely smile. But she asked, "Dr. Joe, I am too far gone to be made beautiful, but my granddaughter is a beautiful sight with Godawful teeth. Can you fix them for her?" An appointment was made for the granddaughter, and her treatment plan involved orthodontics and a complete rehabilitation.
Dr. Joe consulted with the grandmother. "Your granddaughter can have a beautiful smile ... but it's going to cost a lot of money." Before he finished his sentence, the grandmother asked if he preferred a cash or a check! The case was Joe's first of many $25,000 rehabilitations.
To recount the hard financial facts of the before-and-after can be a very long-winded accounting, but let's look at the hard numbers.
Before Dr. Joe "rehabilitated" his practice, he was grossing $280,000 per year with a net of $86,800. He worked five days a week and took only two weeks of vacation each year. He had no retirement plan set aside and was financially strapped with debt. He lived in a small ranch house with his family on the outskirts of town. He had five employees - two on the front desk, two clinical assistants, and a hygienist. His overhead was a modest 69 percent, definitely an average practice as defined by ADA standards.
Two years after "rehabilitating" his practice, Dr. Joe now grosses $810,000 per year with a net of $293,500. He works four days each week and takes about four weeks of vacation per year, including one week with his entire staff. He is funding his retirement plan and offers a retirement plan for his employees. He has been rapidly repaying his debts and lives in a new house on his grandfather's farm. He has four employees, one administrative assistant, two clinical assistants, and one hygienist. His overhead is a modest 65 percent.
His final assessment of his circumstances is, "I now travel to the San Francisco counting my diamonds. How stupid could I have been? I almost threw it all away!"
His story is an example of what can happen when you "rehabilitate" your practice and yourself.