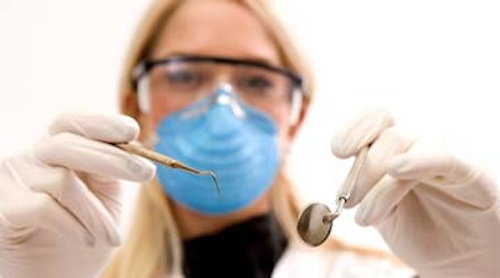 When patients hear your treatment recommendation, they often believe that treatment is an absolute necessity. Yet they still leave your office without committing to the dentistry they perceive as essential. It takes them nearly 70 days to decide to move forward with recommended care.¹ Does this sound familiar? In working with dental practices for over 20 years, we've observed that one out of every three patients schedules care immediately, and another one out of three never accepts treatment regardless of your best efforts. The remaining third choose to leave without scheduling recommended treatment, perhaps hindered by cost, priorities, and fear.
It doesn't have to be this way! You can overcome the long wait times and treatment barriers by creating a clearly-defined decision "path" in your practice. When your team understands this decision-making process, they can proactively help more patients commit to care.
At each visit, there are five opportunities for your patients to say "yes." Gaining affirmative answers at these decision points can help you achieve two things:
1. Confirm that your patients understand the information and solutions you provided
2. Assure they can adequately commit to treatment
First opportunity: Discover and confirm what motivates your patients
Before anything else, ask your patients the main reasons why they came to see you. Specifically, your question can be, "What do you want for your oral health and your smile? Why is that?" Possible answers include:
• A health history driving them to attain good oral health
• A profession in which a bright, attractive smile contributes to their success
• And a personality focused on being responsible in all aspects of their lives
Once you identify a patient's personal motivators, you can begin moving the person through the decision-making process. You get to the first "yes" by asking, "If my team and I deliver the dental care you need to achieve your goal of [state motivator], are you willing to invest time in your oral health by scheduling care?"
Second opportunity: Start at the "healthy mouth baseline"
A healthy mouth baseline is the oral health goal your team believes patients deserve. It's essential to communicate it to all patients, along with the reasons you are committed to helping them achieve it. Here is an example of how this conversation could go: "Mrs. Jones, our team is committed to helping you achieve what we refer to as a 'healthy mouth baseline.' It's the care needed to make sure your teeth and gums are in good health and free of disease. We are committed to ensure this for every one of our patients. As your dental care advocate, I strongly recommend it for you. Do you agree we should start at this baseline?"
With that, you have your second "yes," and you can move on to the next step.
Third opportunity: Use visuals to show patients their dental problems
Telling a patient about an oral health issue is one thing, but adding visual confirmation or illustration, such as intraoral photos, provides the undeniable proof. When patients actually see what's going on in their mouths, it helps them "own" or believe their dental issues. This visualization gets them one step closer to accepting treatment as a solution.
Here is a sample conversation: "Do you see your cracked tooth here? This will become a problem for you if you delay taking care of it. The tooth will eventually break, which could result in discomfort and more cost. Do you want to take care of the cracked tooth now to avoid those issues later?"
Chances are, this will gain the next "yes" at this decision point.
Fourth opportunity: Transfer patient to the front office
At this point, the assistant or hygienist should bring in the front office team and reiterate to your patient his or her personal motivators and goals for oral health, your practice's commitment to the healthy mouth baseline, the doctor's treatment recommendation, and the patient's desire for care.
A sample conversation would be: "Mrs. Jones, I'd like you to meet Mary, our financial coordinator. Mary, Mrs. Jones told me she's interested in dentistry that enables her to [state personal motivator]. We also discussed our practice's healthy mouth baseline, and Mrs. Jones agreed that she shares the goal to be healthy and free of disease. The doctor showed her the cracked tooth that is concerning him, and she agreed she'd like to move forward with his recommendation. Mrs. Jones, did I communicate everything accurately to Mary?"
You and your team have now gained yet another "yes" toward acceptance.
The 5 opportunities:
1. Discover and confirm what motivates your patient.
2. Start at the "healthy mouth baseline."
3. Use visuals to show patients their dental problems.
4. Transfer patients to the front office.
5. Make treatment work for a patient's budget and schedule.
Fifth opportunity: Make treatment work for the patient's budget and schedule
It takes four decision-making steps during patient visits for them to affirmatively answer the question of "Should I get this care?" But there's one last barrier that can thwart acceptance. Your patients must answer, "Can I get this care?" More specifically, can they pay for it, and can they fit it into their busy schedule?
Your team now needs to move them to "yes" on both of these key barriers. You can do this by sharing third-party financing options as a payment solution with every patient. Most patients want to pay for care, but paying in one large payment may not fit their financial situation. Informing them of payment options that allow them to pay over a period of time in convenient monthly payments can help them move from hesitation to scheduling.
Here is an example of your final exchange with a patient: "Mrs. Jones, we've agreed to move forward with treating your cracked tooth. I want to make sure we're clear about your financial responsibilities and payment solutions and get your time with the doctor scheduled. The good news is you have insurance that will contribute to your care. The total cost of the dentistry is $__. With what we expect your insurance to contribute, you have an out-of-pocket investment of approximately $__. When patients have an out-of-pocket investment, I always let them know we have a financing solution should they prefer to pay over time. So, if this payment solution works for you, can we go ahead and make an appointment at a time that's convenient for your schedule?"
When patients understand that they have a way to pay for care that works for their budget, the answer is typically "yes."
What to do if you hear "no"
If patients say "no" at any point along the way, they likely need more information or have concerns that you should uncover and address in person while they're in your practice. Look at this as an opportunity to explain in greater detail and provide additional solutions in person. This is much more likely to result in that final and timely "yes" than if someone leaves your office without a commitment.
Each of these five steps give patients the opportunity to understand the necessary care, hear about your commitment to their oral health, how it benefits them personally, and how they can pay for it in a budget-friendly way. These five smaller agreements make it easier for more patients to commit to care at each visit and enjoy the benefits of excellent oral health.
REFERENCE
1. Study: How patients make dental care purchase decisions. Dental Economics. dentaleconomics.com. http://www.dentaleconomics.com/articles/print/volume-105/issue-10/practice/study-howpatients-make-dental-care-purchase-decisions.html. Published October 30, 2015. Accessed February 14, 2017.
---
Gary Kadi has been a devoted advocate for the dental community for over 20 years. A speaker, author, and researcher, he reenergizes practices and helps dentists implement systems and raise their profit margins. Gary has authored several books, including Million Dollar Dentistry and Stop! The Bleeding: The Seven Steps to Scaling Your Perio Practice. He created NextLevel Practice to implement the Complete Health DentistryTM business model.