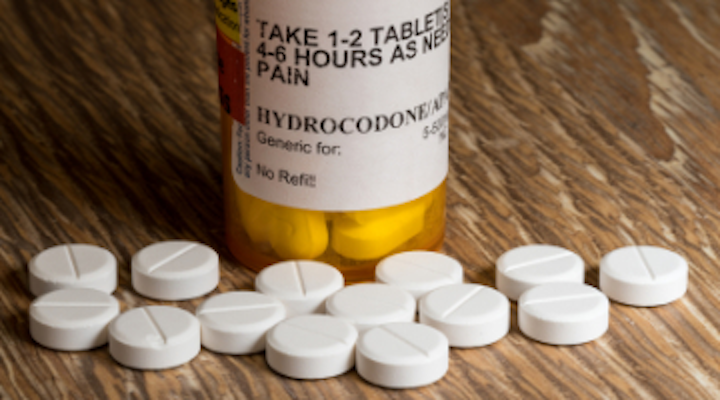 William McGlashan, DDS
Most of us have thought, at one time or another, "This is the worst day of my life!" For me, that day was Thursday, February 7th, 2013. That was the day my wife found our 22-year-old son, Ryan, in his bedroom, dead from a heroin overdose. For most people, Ryan is just another statistic that they're vaguely aware of when the local news station reports a story related to opiate abuse and addiction. For my family, this was an event that continues to haunt us every day. Parents should never have to experience the loss of a child.
Ryan's death was part of the increasing epidemic of opioid addiction. It has been widely reported that opiate use, abuse, addiction, and opiate-related deaths have risen significantly over the last decade or so. As doctors, we are empowered to help mitigate the damage these substances are inflicting on our children, families, friends, and members of our community. Each dentist can develop a standard protocol for the prescription of pain medications in his or her practice to help reduce the potential for contributing to opiate use, abuse, addiction, and opiate-related deaths.
The increasing prevalence of opioid addiction
Many consider the unprecedented increase in opioid abuse a crisis across America. In 2012 alone, a total of 259 million prescriptions were written for opioids. This can be equated to giving every adult in the US their own bottle of pills.1 Currently, the Centers for Disease Control and Prevention (CDC) report the following statistics:2



From 2000 to 2015, more than half a million people have died from drug overdoses.



Since 1999, the amount of prescription opioids sold in the US has quadrupled.



Deaths from prescription opioids (oxycodone, hydrocodone, and methadone) also quadrupled over the same period of time.



In 2014, nearly 2 million Americans abused or were dependent on prescription opiates.



Every day, over 1,000 people are treated in emergency rooms for misusing prescription opioids.



An estimated 91 Americans die every day from an opioid overdose.


The root cause
To reverse this trend, we must understand the development of this epidemic. Several factors have likely contributed to the severity of the current opioid abuse problem, including: (1) drastic increases in the number of prescriptions written and dispensed; (2) lack of standards among health-care professionals for prescribing opiates; (3) greater social acceptability for using medications for different purposes; and (4) aggressive marketing by pharmaceutical companies.
Recently, countermeasures have been employed by the federal government and medical communities to reduce the potential of some of these drugs from being abused. As a result, the number of prescriptions for opioids has been trending slightly down over the past several years.3 Additionally, an abuse-deterrent formulation of Oxycontin (oxycodone) has helped decrease the demand of that drug on the street. However, over the same period of time, the rate of opiate-related deaths has continued to increase. This is largely due to the fact that heroin use is trending up, especially among teenagers and young adults between 18 and 25 years of age.4
The heroin connection
Studies have consistently shown a clear link between the nonmedical use of prescription opioids and the use of heroin. Approximately three out of four heroin users report prior use of prescription opioids.5 In fact, it is estimated that people addicted to prescription opioids are 40 times more likely to become addicted to heroin. Because heroin is pharmacologically similar to prescription opioids, young people often turn to it due to the increased availability and lower price point. In 2014, close to one million people 12 years of age and older were using heroin.6
After reviewing the toxicology report from Ryan's autopsy, the investigating detective presented his theory for the increase of heroin use among teenagers and young adults. He said that the cost of a single 10 mg Oxycontin pill is currently $30 on the street. Conversely, four hits of Mexican black tar heroin cost $15. It is much cheaper, and many people experience a more rewarding high using heroin over prescription opioids.
The standard protocols we can use
In dentistry, we help manage the acute pain associated with infections, postextraction healing, root canal therapy, multiple crown procedures, and more. Patients experiencing pain or concerns about potential pain from these procedures do not require a one- or two-week supply of prescription pain medications, especially narcotic opioids. We need to first consider nonnarcotic medications such as ibuprofen, acetaminophen, and ketorolac tromethamine to control pain. Opioid medications should only be prescribed in extreme cases. Once we decide to prescribe opioids, we can use the following protocol:
Routinely check with the state's prescription monitoring program to ensure the patient hasn't been identified as seeking opioids for abuse or distribution.



Limit the prescription quantity to only two or three days at the maximum.



Have a frank discussion with patients to communicate the potential risks and consequences of taking opioid medications.



Provide patients with education on the safe storage and disposal of prescription opioids.



As members of the health-care community, we have the ability and the obligation to help reduce the potential of the drugs we prescribe from contributing to opioid abuse and tragic opiate-related deaths like Ryan's. It starts with education. We need to understand the tools and resources available to us to develop a standard protocol for prescribing opioids in our practice. We also need to educate our patients. We can never assume that patients understand the potential risks to themselves, their families, and their communities when they receive a prescription for opioid medications from their doctor.
References
1. Opioid painkiller prescribing. Centers for Disease Control and Prevention website. https://www.cdc.gov/vitalsigns/opioid-prescribing/. Published July 1, 2014. Accessed June 13, 2017.
2. Understanding the epidemic: Drug overdose deaths in the United States continue to increase in 2015. Centers for Disease Control and Prevention website. https://www.cdc.gov/drugoverdose/epidemic/index.html. Accessed June 13, 2017.
3. Sullivan T. Opioid prescriptions drop for three years in a row. Policy and Medicine website. http://www.policymed.com/2016/06/opioid-prescriptions-drop.html. Published June 29, 2016. Accessed June 13, 2017.
4. Heroin Overdose Data. Centers for Disease Control and Prevention website. https://www.cdc.gov/drugoverdose/data/heroin.html. Accessed June 13, 2017.
5. Compton WM, Jones CM, Baldwin GT. Relationship between nonmedical prescription-opioid use and heroin use. N Engl J Med. 2016;374:154-163.
6. US Department of Health and Human Services Substance Abuse and Mental Health Services Administration. Behavioral Health Trends in the United States: Results from the 2014 National Survey on Drug Use and Health. https://www.samhsa.gov/data/sites/default/files/NSDUH-FRR1-2014/NSDUH-FRR1-2014.pdf. Published September 2015.
---

William McGlashan, DDS, has been practicing dentistry since 1985 and is a graduate of the University of Southern California Herman Ostrow School of Dentistry. He is currently an owner-dentist supported by Pacific Dental Services in Renton, Washington.