Getting a practice loan
Tight credit has hit businesses hard, causing expansion plans to be delayed or start-ups to be scrapped altogether.
Jun 1st, 2009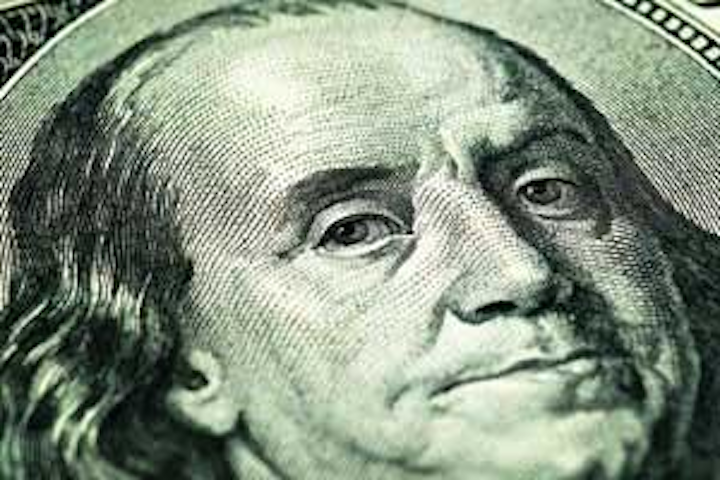 by Kevin Henry, Managing Editor, Dental Economics
For more on this topic, go to www.dentaleconomics.com and search using the following key words: practice loan, credit, lending, financing, life insurance, disability insurance.
Tight credit has hit businesses hard, causing expansion plans to be delayed or start-ups to be scrapped altogether. But does the same scenario hold true for dentists and their practices?
We posed that question and others to three experts in their fields: Henry Hemmen, president, Henry Hemmen & Associates, a practice management consulting/brokerage service firm in Bettendorf, Iowa; Gavin Shea, director of partner services, Matsco, a national practice lender with headquarters in Emeryville, Calif.; and Jim Biesterfelt, vice president of group special accounts, Great-West Life & Annuity Insurance Company, Greenwood Village, Colo., underwriter and administrator of the ADA Insurance Plans.
Dental Economics®: Are lenders cutting back on dental practice loans due to current economic conditions?
Hemmem: We work with a half dozen national lenders that specialize in dental practice loans, and we have not seen any cutting back.
Shea: Lenders may be more sensitive about lending to borrowers with marginal credit, but our credit policies have remained consistent.
Biesterfelt: It's been business as usual at ADA Insurance Plans in terms of dentists obtaining life and disability insurance to use as loan collateral. Major lenders we have spoken with have told us that their credit guidelines have not changed, except perhaps for very large transactions — $1 million or more. At the same time, lenders say that they're looking more closely at the type of practice a dentist wants to purchase.
For example, we've learned from our conversations with dentists that there's been some downturn in cosmetic dentistry, so a new dentist who wants to buy a cosmetic dentistry practice might not get 100% financing. But the lender probably wouldn't decline the loan application either.
Dental Economics®:Why are dentists faring better than other businesses in qualifying for loans?
Hemmem: As a group, dentists are good credit risks. In the past 15 years, I can't remember a dentist who has been turned down for a loan because of credit problems, and we've never had a dentist default on a loan. If dentists have the basics in place, including life and disability insurance where required, it's likely that they will qualify for the loan they need.
Shea: Lenders that specialize in dental loans know the dental practice market and understand the factors that impact a practice's profitability. That specialization leads to making good loans.
Dental Economics®:You mentioned life and disability insurance as one of the basic requirements for a practice loan. How does insurance fit into the equation?
Shea: Dentistry is a business that depends on the health and performance of the dentist. Without the dentist, there is no practice. Insurance mitigates a lender's risk that a dentist would be unable to repay his or her loan due to death or disability.
Biesterfelt: In fact, some practice lenders will only accept life and disability insurance as collateral for loans of a certain size.
Shea: That's right. At Matsco, for example, dentists who apply for practice loans in excess of $300,000 are required to assign both life and disability insurance as collateral for the loan.
Hemmem: Often the largest part of a practice's purchase price is goodwill value. If something happens to the dentist, there's not much to repossess. For that reason, most lenders will at least require life insurance, and some require disability insurance as well.
Dental Economics®: Besides insurance, what are those other basics that dentists should have in place?
Hemmem: The dentist's personal credit history should be strong. That's particularly important in today's economy. Even if a lender's requirements haven't changed, an applicant might not be able to meet those requirements if his or her personal situation has been affected by recent events.
Shea: If a dentist's credit score is not as good as it should be, he or she might delay applying for a loan and take steps to improve the score. For example, pay down credit cards, show a history of paying bills on time, and get total debt well below your credit limit.
Hemmem: Dentists also should be prepared to show lenders how they plan to manage and grow the practice. In other words, demonstrate how the practice will support the purchase price.
Dental Economics®: Are there special considerations for new dentists when buying a practice and obtaining a loan?
Hemmem: New dentists may find it more difficult to locate a practice for sale. We've noticed that there are not as many practices on the market right now. Older dentists may be delaying retirement if they've taken a major hit in their investments. In addition, young dentists right out of dental school should expect lower loan limits than experienced dentists. The typical loan limits we see for new dentists are in the range of $350,000 to $375,000, so that also dictates buying a practice of a certain size.
Shea: Starting a new practice from scratch may be more difficult for young dentists today, especially in those parts of the country that have been especially hard hit by the economic slowdown. We often require that new dentists work a couple of days a week as an associate for an established practice while getting their own practice underway. That can help a lot with cash flow.
Biesterfelt: New dentists often need 100% financing, plus a line of credit to cover initial expenses. The lender's life and disability insurance requirement will be pegged to that total amount.
Dental Economics®: What's involved in getting the required insurance in place?
Biesterfelt: If a dentist already has life and disability insurance, it's very easy. The dentist simply contacts the insurance company and asks for collateral assignment forms. The dentist completes the forms, assigning to the lender the required amount of life and disability insurance. When the dentist returns the forms to the insurance company, copies are recorded and forwarded to the lender.
Dental Economics®: And if the dentist does not have life and disability insurance — or not enough?
Biesterfelt: Then the dentist applies for insurance, which generally requires the applicant to go through underwriting — a process that can take four to six weeks. If there's a need to close the loan more quickly, the dentist should ask the insurance company to put the application on a fast track.
Shea: We alert dentists early in the process about our insurance requirements so they can start getting the necessary coverage in place immediately and not delay loan closing.
Biesterfelt: Another tip we give dentists is to consider using business overhead expense insurance to meet the lender's disability insurance requirement. It's a form of disability insurance designed for business uses which is usually less expensive than a personal disability income policy. In addition, premiums can be tax deductible as a business expense.
Hemmem: When it comes to life insurance, dentists may want more coverage than what's required for the loan. They should factor in other debt obligations as well as protecting their family financially if something happens to them.
Dental Economics®: Are dentists taking longer to pay off their practice loans than in the past?
Shea: Practice loans are typically for seven to 10 years, and that has remained consistent.
Biesterfelt: Once the loan is repaid, the dentist should contact the insurance company to have the collateral assignment removed. The insurance company will then need the lending officer to provide a "Release of Assignment" form, or submit a letter on the lender's letterhead releasing interest in the policy. Once the assignment is released, the dentist is free to use the insurance for any other personal or business purpose. Also know that the dentist names a beneficiary for the life insurance policy. If the dentist dies before repaying the loan, the insurance pays the amount still due, and the beneficiary receives the remaining proceeds.
Dental Economics®: Any final tips?
Hemmem: Look for the best deal. Shop for the best interest rates and terms for a practice loan.
Shea: Find a company you feel comfortable doing business with and get a head start on obtaining insurance.
Biesterfelt: Expect your insurance company to work with you every step of the way.
Editor's Note: This article does not constitute legal, tax, or financial advice; please seek professional input as appropriate to your situation.