I want to get rid of this patient! Patient termination: The terminator letter
In the first part of this two-part article, we discussed patient abandonment.
Aug 25th, 2016
Part 2:
This is part 2 in a series by Dr. Joseph Graskemper, called "I want to get rid of this patient!" Part I was entitled "Abandonment or termination?" It appeared in the December 2015 issue of Dental Economics.
Joseph P. Graskemper, DDS, JD, DABLM, FAGD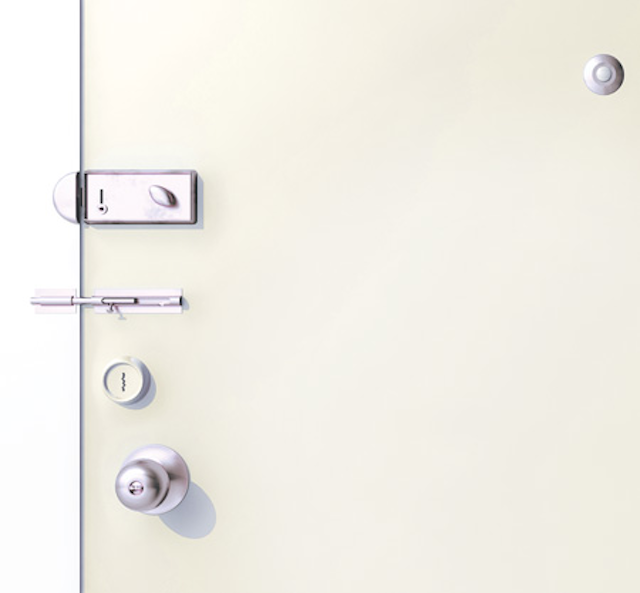 In the first part of this two-part article, we discussed patient abandonment. This second part will address how to properly terminate the doctor-patient relationship to help prevent a claim of patient abandonment.
Properly dismissing a patient means more than just making a phone call to inform the person not to come in anymore because he or she missed too many appointments. It's more than not allowing patients to make appointments because they have a balance. Unilaterally discontinuing treatment does not terminate the doctor-patient relationship. The doctor must ethically and legally end the relationship prior to any dismissal in order to avoid an abandonment claim.
There are many reasons doctors might want to dismiss patients before their agreed-upon treatment is completed. Any of the following reasons may suffice to dismiss someone and terminate the doctor-patient relationship:
• The patient did not fulfill the payment agreement.1,2
• The patient has not been showing up for scheduled appointments.3
• The patient openly displays hostility to the doctor and/or staff.4
• The patient has not complied with home-care instructions and is jeopardizing treatment outcome.5
• The patient lied on the health history form.6
• There has been a breakdown in the interpersonal doctor-patient relationship resulting in a loss of trust.6
To properly terminate a patient, a certified letter with a return receipt must be sent to the person with the following information. (The date when the termination begins ("as of ____").) Give a reason why you are terminating the relationship. State the reason in an objective, noninflammatory manner such as loss or breakdown of trust, failure to fulfill financial obligations, or numerous missed appointments affecting outcome of care. Give a reasonable amount of time you are willing to cover emergencies, two weeks to two months depending on the location of the practice and the ease of getting to another doctor.
The letter must also inform the patient of his/her current condition, any recommended treatment, and the risks of not seeking further care. State that you are willing to transfer any necessary records, which in most jurisdictions would be a copy of a treatment summary per your state laws. State how to find a new doctor, but do not give any doctor names. It's best to refer patients to the local dental society.
The letter should also state how you will handle any financial balance the person may still owe, including terms for expected payment, a refund, or whether the balance will be written off.4,6
Terminating the doctor-patient relationship must not be based on something protected by law, such as age, race, or disability. In a common scenario, if the patient is in a temporary restoration, be sure to fully inform the person of the risks.
If the patient is enrolled in a prepaid plan, such as a capitation, Health Maintenance Organization (HMO) or a District HMO (DMHO), patient care must continue until the third-party payer is notified and the patient is reassigned under the plan. In practices with more than one doctor, the termination letter should include all doctors and the practice business name and not just the individual treating doctor. This is to prevent a patient from claiming he or she is still a patient of the practice even though the individual doctor terminated the relationship.
When the patient requests records or radiographs to be transferred, be sure he or she has signed a Release of Records Authorization prior to releasing any records or radiographs. You are allowed to request a payment for these copies. Per your jurisdiction, there may be a limit to how much you can charge, which is usually 75 cents per page. Most if not all jurisdictions do not allow you to withhold the release of the copies until the patient pays for them. Ethically, you cannot withhold the release of requested records or withhold information from a patient or the subsequent treating doctor, regardless of any due balance. This is to prevent any harm to the patient.
If you are mailing copies of the records or radiographs, send them certified letter with a return receipt. If e-mailing, remember to have the patient not only sign the Release of Records but also a Consent to Send X-rays via E-mail that states that the radiographs will be sent in a regular, unencrypted format on an open and unsecured e-mail network, which is the case for most dental office e-mail services. You may also use a HIPAA-compliant secured health-care e-mail service if available to you. HIPAA laws (beyond the scope of this article) apply to all patient record communications. Therefore, you must have a patient's consent prior to any release of any records via mail, e-mail, or fax.
When returning any money to a patient, you must have a Release of Liability or All Claims signed by the patient. This form may have different criteria that must be included per your state's jurisdiction. Contact your attorney or malpractice insurance carrier for advice. Within the Release of Liability, you must have an antidefamation clause before releasing any funds to the patient. This should discourage the person from any disparaging actions on social media about the dentist or practice.
(Disparage means to regard or represent as being of little worth. This can cast doubt on the doctor or office and influence the public not to buy. It is the holding up of a person to ridicule, scorn, or contempt in a respectable or considerable part of the community and includes libel and slander. A communication is defamatory if it harms the reputation of another, lowers him or her in the estimation of the community, or deters third persons from associating or dealing with him or her.)7
An antidefamation clause could read, "During the time [date of effectiveness] and thereafter [patient] agrees to take no action, written or oral, which is intended, or would reasonably be expected, to harm [doctor or office] reputation or that would reasonably be expected to lead to unwanted or unfavorable publicity to the [doctor or office]."
After all that has been done to terminate a patient, some people actually want to come back to the practice years later. The patients are usually in pain, have cured the problem that led to the termination, and are apologetic. Once terminated, the traditional rule has been that the dentist is under no duty to provide future care or to reestablish the relationship.8,9 Taking the patient back, if the doctor chooses, starts the doctor-patient relationship again. Hopefully a long-lasting and trusting relationship is reestablished to the benefit to all.
Disclaimer and advice: The material presented in this article is for general information. Every jurisdiction may have different laws, rules, and regulations affecting the subject discussed. Always consult your attorney or insurance carrier regarding legal advice pertaining to your situation in your jurisdiction.
References
1. Goldman v. Ambro,134 Misc.2d 655, 656-657 ( NY App Div 1987).
2. Surgical Consultants, PC v. Ball, 447 NW 2nd 676, 678-683 ( Iowa Ct App. 1989).
3. Roberts v. Wood, 206 F Supp 579, 580-586 (SD Ala 1962).
4. Graskemper J. Professional Responsibility in Dentistry: A Practical Guide to Law and Ethics. Ames, Iowa: Wiley-Blackwell; 2011:74-76.
5. Urrutia v. Patino, 297 S.W. 512 (Tex App 1927).
6. Graskemper J. A new perspective on dental malpractice: practice enhancement through risk management. J Am Dent Assoc. 2002;133(6):752-757.
7. Black's Law Dictionary. Eagan, Minnesota: West Publishing; 1979:375.
8. Hoemke v. New York Blood Center, 720 F. Supp. 45 551-555 (SD NY 1990).
9. Boyer v. Smith, 345 Pa. Superior Ct. 66, 677 497 A.2d 646 (Ind Ct App 1985).
---
Joseph P. Graskemper, DDS, JD, DABLM, FAGD, is an Associate Clinical Professor at Stony Brook School of Dental Medicine, where he teaches professionalism, ethics, and risk management. Dr. Graskemper has authored many peer-reviewed articles, lectured, published nationally and internationally, and recently published a book, Professional Responsibility in Dentistry: A Guide to Law and Ethics. He may be reached at jpgraskemperdds@optonline.net for comments or consultations.