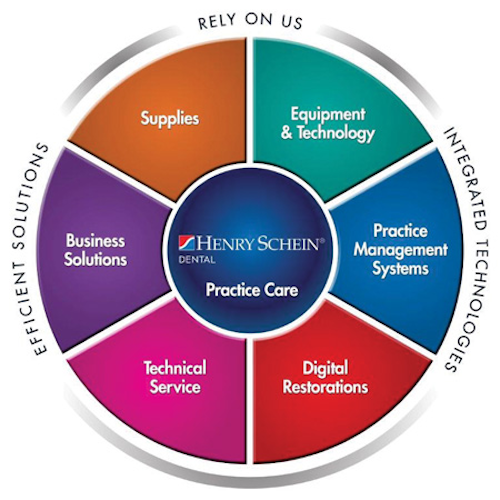 Dental sales representatives can be valuable resources for introducing dentists to practice experts
We spend hours working with the impressions we take, but how much time do we spend thinking about the impressions we make?
Your profession allows you to make a profound impact on the lives of thousands of people over the course of your career. Not surprisingly, most dentists agree they are happiest when focusing on the health of their patients, not their practice. In my position with Henry Schein, I get to help dentists who are stressed and frustrated with their dental office return to what they enjoy most-dentistry.
What if you had an expert focus on each aspect of your practice so you could focus on providing the best dental care possible? The truth is that experts are at your fingertips. Your sales representatives work in conjunction with experts to cover every aspect of your dental practice. Let them know what areas of your practice you'd like to focus on, and they can introduce you to your specialist.
I'll use my company's organizational structure as an example. Let's meet our first expert you have access to: the equipment sales specialist. You deserve a well-designed, ergonomic, patient-friendly dental office. The right equipment and technology enhances a dentist's ability to provide quality patient care. Our equipment sales specialists can help you lay out a plan for transitioning your practice from where it is today to where you'd like it to be. How will you improve more lives with the right equipment and technology in your practice?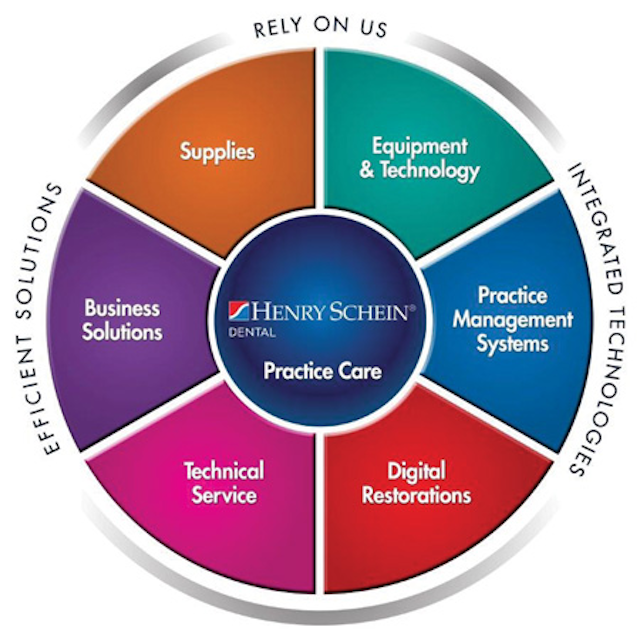 Next is the digital technology specialist. The right practice management software makes recall, appointing, and reporting easier, so the dental team can remain focused on patient care. Your digital technology specialist can help make sure all of your technology integrates with your practice management software. How will you use practice management software to improve your patients' lives?
Now let's greet your CAD/CAM specialist. One in three dentists are considering digital restorations to enhance the patient experience and increase hourly production. Our CAD/CAM specialists help you determine if digital restorations are right for you and determine how to best integrate the technology into your practice. How will digital impressions impact your patients?
You may already know your next specialist: it's your equipment service technician. Dentists rely on our expert technicians to help prevent and address any concerns with their equipment. Once you've invested in the right equipment and technology, our equipment service technicians make sure your office continues to run smoothly so you can focus on patient care.
The next expert is your exclusive products specialist. At Henry Schein we offer a comprehensive selection of products designed to meet your needs within your budget, in addition to name brands and exclusive products that can't be found anywhere else.
Lastly, say hello to your business solutions specialist. Henry Schein offers a portfolio of unique solutions dedicated to your practice's business needs. We start by uncovering opportunities to increase production using our Practice Analysis. Then, based on the results, we develop a plan of action that aligns with your personal goals. How will our business solutions help you focus on patient care?
At Henry Schein, we believe in improving the lives of those we touch. We focus on practice care so dental professionals can focus on patient care. Use the team of experts at your fingertips. We want to help you improve more lives, starting with your own.
---
During his 11 years with Henry Schein, Kevin Burniston has had the opportunity to work with more than 1,000 dentists. Each one has unique concerns about their practice and family. Kevin's goal is to help each dentist reach their dreams. Contact him at (800) 372-4346 or kevin.burniston@henryschein.com. Learn more at HenryScheinBusiness Solutions.com.