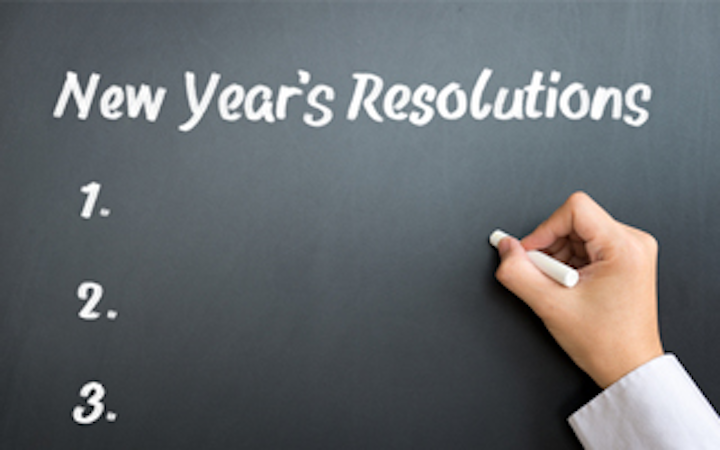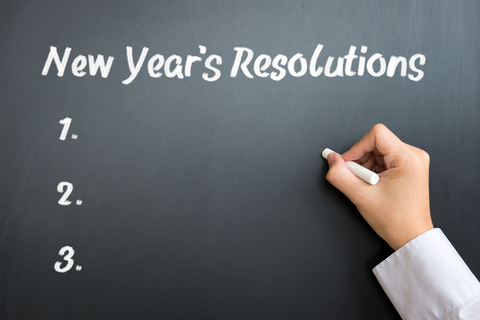 It's easy to get wrapped up in the day-to-day grind of being in practice. Taking excellent care of patients is your first priority-as it should be! But neglect your marketing and you won't have many patients to take care of.
A new year is the perfect opportunity to reassess your practice's goals for revenue growth and recommit yourself to marketing practices that will help you achieve them.
With that in mind, I present "10 Dental Marketing Resolutions for 2016."
1. Create a unique selling proposition.
Patients often feel there's no difference between one dental practice and another, and most dentists don't do much to convince them otherwise. So tell them with a "unique selling proposition" (USP), a simple phrase that clearly explains why your practice is a better choice than any of your competitors.
What is it about you and/or your practice that's unique? Here are some good questions to ask yourself and your team:
• Can you offer some sort of guarantee that would encourage prospects to choose you over a competitor?
• What is it about dental offices that most people hate, and how can you solve that for them? It isn't necessarily going to be all about pain these days. It might be long wait times, too many follow-up appointments, etc.
• Is there an in-demand niche service you offer that other dentists in the area don't?
You'll have to research your competition at near-stalker levels to create a USP that's truly unique and compelling. Don't be afraid to roll up your sleeves and get to work on this!
Not all USPs come naturally. You might have to make some changes. I hired an entirely new full-time position to catalog results to create PostcardMania's USP, and it was one of my best decisions! We can now say: "We are the only direct mail company that creates your campaign based on the results of over 6,302 campaigns tracked and catalogued." (That's out of the 99,003 campaigns we've delivered since that position was created.)
Once you know what makes you unique, it's time to write your USP. (You can download a USP worksheet at postcardmania.com/usp.) Be direct and clear with an emphasis on exclusivity. Don't be too cute or try to write a tagline. A good template for your USP would look like this:
The only dentist in [your location] that [your USP].
2. Identify and target your ideal prospective patients.
Do you know who your ideal prospect is? Where he/she lives? What he/she does? For that matter, is it a he or a she?
Yes, everyone needs a dentist. But you only want to pay to reach the most qualified potential patients. Create a complete profile of your "ideal prospect" that includes even the smallest details about the person's work and personal life. Of course, this is a hypothetical person, but the clarity you gain by working up this profile helps you understand what kind of marketing message your prospects need to hear.
3. Speak in benefits, not dentalese.
When it comes to writing copy for your marketing promotions, you can focus on benefits or features. Always go for the former. Benefits sell; features do not. For example, "Same-day service" is a feature. "All dental emergencies fixed in one day" is a benefit. See the difference?
Focusing on features makes people think you're trying to impress them. Focusing on benefits helps people understand how you can improve their lives.
Make sure your marketing materials aren't too clinical. Hire a copywriter to help keep the writing at the consumer's level.
4. Do not make false promises.
Don't exaggerate the benefits of your services. Don't promise a "100% pain-free experience every time." Don't say that you return calls within 24 hours if it takes longer.
When writing your marketing copy (or having someone else do it for you), be clear about what you'll do for your prospects, how it benefits their lives, and what your commitments are once they choose you. Hype and unmet expectations will hurt your practice more than they can possibly help.
5. Always include a call to action (CTA).
In all of your marketing materials, you must spell out exactly what your prospects should do next. You cannot assume they will figure out what the next step is.
People are just too busy to take the initiative. If you don't tell them exactly what to do, it is highly unlikely that they will end up doing it. "Call today for an appointment" is a simple CTA. Or, even better, tie your CTA to a special offer: "Call today to get free whitening!"
6. Be consistent.
Repetition is key to marketing success, especially when it comes to direct mail. Over 85% of our successful dental campaigns have mailed a minimum of three times—and we've helped over 4,500 dentists!
For example, if you order postcards to promote a summer special, you want recipients to receive that card at least three times before it starts. This ensures that you produce an optimal return on investment (ROI).
Repetition is vital to dental marketing success. This is why planning is critical. Our most successful dental clients plan their campaigns six months to a year in advance and print 68,000 to 72,000 postcards at once, which translates to a big cost savings on printing—as much as 17 cents per card! (Targeted or just saturating the surrounding area.)
7. Follow up with all leads.
Direct mail postcards are a proven method of lead generation, but if you don't follow up with those leads, you've wasted precious time and money.
When interested prospects receive your postcard in the mail, chances are they will check you out online before calling you. It's vital that your website is set up in such a way that it will increase the trust and affinity prospects feel for your practice. You want them to trust you enough to pick up the phone and call!
One way to do that is with your "About Us" page. It should have photos of you and your staff, along with real information about your backgrounds and hobbies (not just the letters behind your names) to help prospective patients feel more comfortable with you and your staff.
Another effective follow-up tool is DirectMail2.0: New Patient Edition. The program adds mail tracking, phone tracking, and online ads to your direct mail postcards to maximize ROI. Just as they get your postcard in the mail, prospects in your service area will start seeing your online ad across thousands of websites, providing that all-important repetition.
Last month I wrote about Amit Khanna, DMD, of Patuxent Dental in Hollywood, Maryland. Sending out 12,000 postcards per month brought 50 new patients into his office each month. That number doubled when he started using DirectMail2.0.
8. Diligently track your results.
This sounds like a no-brainer (to me it does, anyway!), but I'm always surprised by how few of my clients track their results.
It's not hard: All you need is a well-trained receptionist who asks every new caller, "How did you hear about us?" You can also add promotional codes or unique phone numbers, which will be forwarded to your office to help you track where the call is coming from. These tie into your marketing materials to help ascertain which campaigns are performing the best.
Once you know what's working, do more of it! On the flip side of that: Once you know what isn't working, you can tweak it until it does or cut back on it. This will help you reduce the money wasted on poor marketing efforts.
9. Build relationships with your current patients.
You already have a database of the people most likely to visit your practice: your current patients. Don't neglect them! They are your ideal prospects (see No. 2 above).
Make sure you send them reminder postcards and e-mails to keep them coming back. Send them special offers for their birthday or reward them for referrals. These will make them feel appreciated and become not only loyal customers, but brand ambassadors as well! According to Nielsen, 92% of consumers believe recommendations from friends and family over all forms of advertising.
10. Prepare for a GREAT year.
Lastly, get ready to have your best year ever! If you stick to the nine previous resolutions, you will. Obviously, success doesn't come overnight. But by employing these principles, you will see consistent growth every month—and that really adds up!
Need inspiration? Visitpostcardmania.com/dentaldesignsto see postcards that are currently working for our dental clients. And don't forget: as a Dental Economics reader, you are entitled to 5,000 free dental postcards, printed by PostcardMania, as well as free samples of postcards that are working right now for other dental practices. Redeem online or call (844) 269-1836 today—free marketing advice for your practice is also included!

---
Joy Gendusa is the founder and CEO of PostcardMania. Using just postcards, a phone, and a computer, Joy built PostcardMania from a one-person startup into an industry leader serving more than 68,000 clients, plus more than 4,500 dentists. Need help promoting your practice? Call one of PostcardMania's dental marketing consultants at (844) 269-1836, e-mail Joy at joy.gendusa@postcardmania.com, or visit postcardmania.com/dentaldesigns.
RELATED:
Hit the reset button and make 2016 the best year ever! | By Jay Geier
Why you're missing 1,400% of prospective patients if you're only advertising online | By Joy Gendusa
How one doctor grew his new patient count by 500% and his revenue by 355% in 5 years | By Joy Gendusa
Editor's note: Get articles like this delivered fresh to your inbox! Subscribe to DE's Expert Tips & Tricks here. It's free and will help you keep in touch with the latest in practice management awesomeness.