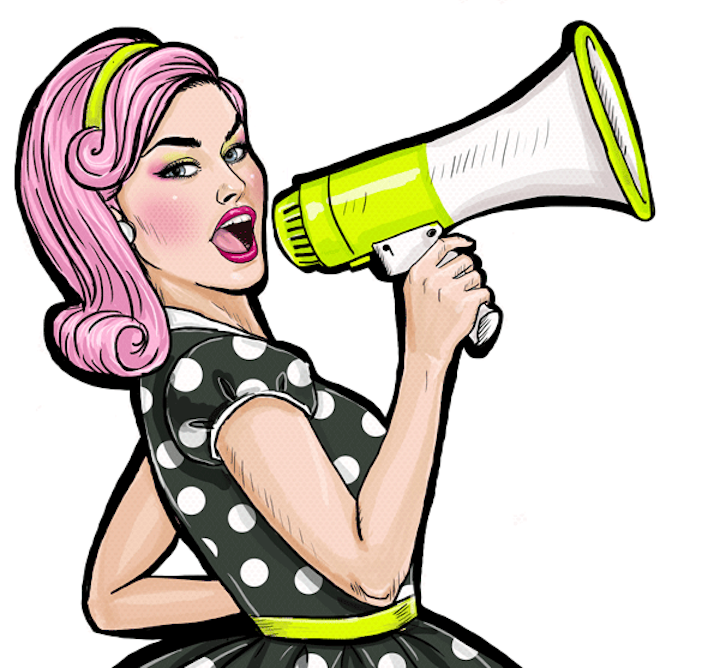 How do you know which marketing efforts are working? We've helped more than 4,500 dentists with their marketing, yet a surprising number aren't tracking their marketing the way they should be. Here's what I mean by that:
Good tracking: Having a well-trained receptionist ask every new caller, "How did you hear about us?" If the caller says he found you on Google, the receptionists follows up with, "Were you just searching for a dentist in the area or for Dr. Smith in particular?"
Not really tracking: Having a discussion with your staff that goes something like, "I feel like a lot of people brought in our postcard lately to redeem that free whitening offer."
If you try to gauge marketing results based on intuition rather than information, it could cost you. Too busy to track, you say? Isn't it more accurate to say that you're investing time and money into marketing campaigns that aren't working?
Tracking your efforts saves time and especially money. Let's talk about how to do it-and how to do it right. When it comes to tracking results, many dentists measure the number of responses they get from a mailing. However, this doesn't show the whole picture.
Let's look at it another way. You may remember that last year I wrote about one of my clients, Brandon Campbell, DDS, of Peak Family Dentistry and Orthodontics in Westminster, Colorado. He sent out 88,000 postcards during his first year in business (22,000 recipients each got his postcard four times). In the first six months, he got 78 new patients from those postcards.
Seventy-eight out of 88,000-that's a .09% response rate. That doesn't sound great.
But let's look at his return on investment (ROI). To do that, we need to look at how much revenue those 78 new patients represent. "I tell everybody, without even a hiccup, that my new patients are worth $5,000," Dr. Campbell says. Let's break it down:
Campaign cost: $30,588
New patients generated: 78
Lifetime value of each patient: $5,000
Campaign revenue: $390,000
ROI: 1,175%
I'd call that a huge success! If he was only looking at the number of responses instead of dollars and cents, he might feel disappointed. Now the question is: How did he know those 78 patients came from postcards? The answer is: Every single patient was asked: "How did you hear about us?" That is why you must prepare your receptionist to help you achieve success.
Get 33% more appointments with a revenue-boosting reception process
A poor reception process drives away prospective patients and deprives your practice of revenue. In fact, 33% of potential new patients are turned away by undertrained staff, according to the Scheduling Institute! On the flip side of that, a friendly, knowledgeable front office staff helps current and prospective patients feel more comfortable with your practice and, consequently, brings in more revenue.
There's more to it than just being friendly. Your receptionists should know exactly how to handle calls from a prospective patients. You'll want to make sure they do the following:
1. Answer the phone with a smile. It may sound cheesy, but it's absolutely necessary. Believe it or not, people CAN tell if someone is smiling on the other end. As the first point of contact, your receptionist has the opportunity to set a positive tone for the entire interaction.
2. Give your receptionist a checklist that systematizes the information to collect from new callers. Your front office staff genuinely wants to do well 100% of the time, but they're human. They forget certain things, they get busy, etc. But if you give your receptionist a new caller checklist (more on this later) for every new lead calling in, he or she will do a better job and you'll be much happier.
3. Know how every new lead found your practice. Your receptionist should ask every single caller, "How did you hear about us?" This is crucial to tracking your marketing results! Are they calling because they got your postcards, or because they Googled local dentists? If you know what's working, you can do more of it! Now here is the next step...
Use your new caller checklist to Increase sales by up to 80%
You're not off the hook, either! Here's what you need to do to ensure your practice is ready to handle new leads and properly track marketing results:
1. Create a new caller checklist and train your receptionist on how to use it. Here's the information to gather:
• Name and gender
• Address, phone number, and email
• How the caller heard about you
• What services the caller needs or is interested in
2. Come up with an "FAQ sheet" for your receptionist. Do this so your receptionist can quickly help callers with their questions. This sheet should include what services you offer, pricing, information about insurance coverage, and explanations of common procedures.
3. Maintain a database of prospective patients. Using the information from the new caller sheet, have a member of your staff enter all new callers into a database. If you're just getting started, this can be as easy as creating a shared Excel document.
Here's why you create a database: Say Joe Smith calls your office and asks if you accept his insurance. He's shopping for a new dentist because he just had a bad episode with his. He's thinking of switching, but he doesn't need any dental work done just yet. Your receptionist gives him all the information and adds him to the database. Fast forward a few months when it's time to send out your annual "Happy Holidays" email to all patients and prospects with a free whitening offfer included. Not only is Mr. Smith reminded of your practice, he now has a motivating discount in hand and an even greater interest in your practice.
Moreover, this step is important because 80% of sales are made on the fifth to twelfth contact with new leads, according to the National Sales Executive Association!
4. Implement special phone numbers to track results. Call tracking can be used to automate your tracking process. You apply a unique phone number to each channel of your marketing strategy: your postcard campaign, your website, etc. Each unique phone number rings on your normal office line. Each call is also recorded so you can quality check your reception process. You can just log in to an online portal to see all the numbers that were called and listen to the calls. It's so easy and really shows which marketing channels are working the best. Occasionally listen to the recorded calls to assess your reception process. That way you can make sure your receptionist is smiling when he or she picks up the phone and properly represents your practice!
Final thought
Doing these few things will ensure you're getting the absolute most out of your marketing efforts. That leads me to one last point: Change is not always good. When something is working in business or marketing, don't change it! If anything, do more of it. Look at your numbers. Are they improving? Declining? If they're going up, leave your marketing alone. If they're flat-lining, well, then, by all means, it's time to make a change!
Got it? Good! Now get tracking!
Don't forget: as a Dental Economics reader, you are entitled to 5,000 free dental postcards, printed by PostcardMania, as well as free samples of postcards that are working right now for other dental practices. Redeem online or call (844) 269-1836 today—free marketing advice for your practice is also included!
---
Joy Gendusa is the founder and CEO of PostcardMania. Using just postcards, a phone, and a computer, Joy built PostcardMania from a one-person startup into an industry leader serving more than 68,000 clients, plus more than 4,500 dentists. Need help promoting your practice? Call one of PostcardMania's dental marketing consultants at (844) 269-1836, e-mail Joy at joy.gendusa@postcardmania.com, or visit postcardmania.com/dentaldesigns.

CATCH UP ON ARTICLES FROM JOY GENDUSA

Let's play 'good postcard or bad postcard'
3 dental marketing lessons (and mistakes!) from a 'super generalist' in practice 30+ years
10 dental marketing resolutions for growth in 2016
How one doctor grew his new patient count by 500% and his revenue by 355% in 5 years
Why you're missing 1,400% of prospective patients if you're only advertising online
Hitting $1 million in his first year-he's more than halfway there
10 signs your website is costing you patients
How to promote (and not promote) dental implants
How to set up Google Analytics on your dental website
The #1 marketing discipline that supercharges cosmetic dental practices