Pediatric dental practice stands strong among the skyscrapers: Keeps patient needs top of mind
This dental practice has done well in New York City for nearly 30 years. The dentist has strong patient relations, regularly updates and maintains the office, and invests in some of the latest equipment.
Mar 1st, 2019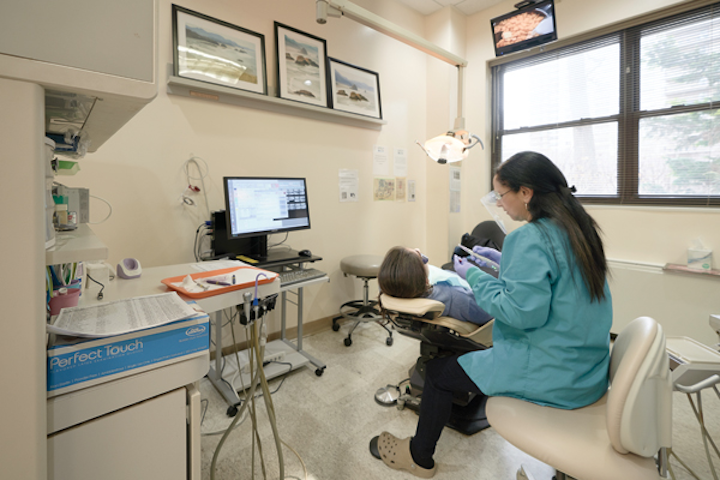 Jed M. Best, DDS, MS
I opened my own pediatric dental office on the Upper West Side of Manhattan in 1990. By New York standards, the office of approximately 1,600 square feet is large, and there are windows in front of every dental chair. After nearly 40 years in clinical pediatric dental practice, my guiding principle, which is shared by many of my pediatric colleagues, is to treat patients as if they are our own children.
The office atmosphere
Because patients' ages range from young children to college students, it's important for me to have neutral decor so all of the different age groups feel comfortable in their surroundings. Televisions hang from the ceiling above every dental chair. There are video games in the waiting room, and the new office addition is a saltwater fish tank.
Some of the walls have pictures of various movie and cartoon characters, but we also have a rotating gallery of photographs that I've taken. What's interesting is that these images act as a catalyst for conversation with parents and older patients.
I've learned that maintaining freshness is important, so the office is repainted every few years with slight alterations to the color. I did not want a specific theme for the office because themes can quickly get old or grow out of favor.
Our patients and parents seem to enjoy the incremental improvements to our office, including the fish tank, which came about because of discussions with my partner, Jerry Ashrafi, DDS, and our staff. We realize that staff can be an important source of suggestions for improvements due to their frequent interactions with patients and parents.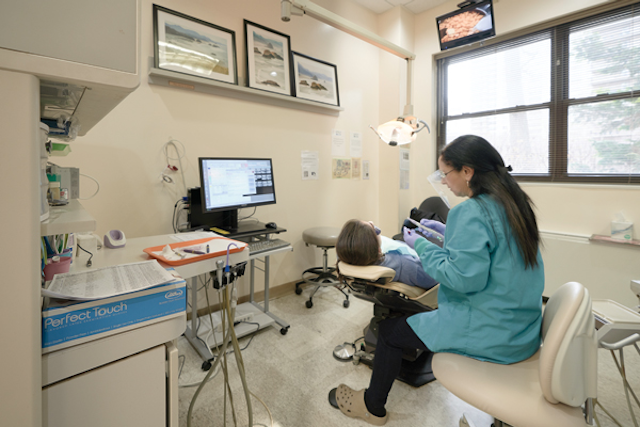 Preferred equipment
The Journal of the American Dental Association (JADA) published that there is a significant trend to perform noninvasive and minimally invasive dentistry.1 In addition, there was a discussion of evidence-based dentistry as recently as the July/August issue of our specialty's journal, Pediatric Dentistry.2
We utilize digital sensors by DEXIS and Dentsply so that we can obtain important radiographic information in real time. We use a Planmeca panoramic machine that offers the option of segmental bitewings and allows us to position patients in such a manner that we can monitor their compliance for head position. Closely observing young patients reassures them and helps us produce a panoramic x-ray without blur.
We have also incorporated other devices to more fully integrate minimal or noninvasive dentistry over the last few years. Several years ago, we introduced the DEXIS CariVu, which uses near-infrared to evaluate teeth for carious lesions. The CariVu does not use ionizing radiation, so families who are concerned about radiation appreciate this feature.
We also now use an intraoral camera to educate parents and patients about the signs of gastroesophageal reflux disease as per the Keels-Coffield Clinical Severity Scale of Dental Erosion.3 This is to aid in the exams of special needs patients, and to learn whether the palate shows gingival inflammation from an orthodontic retainer.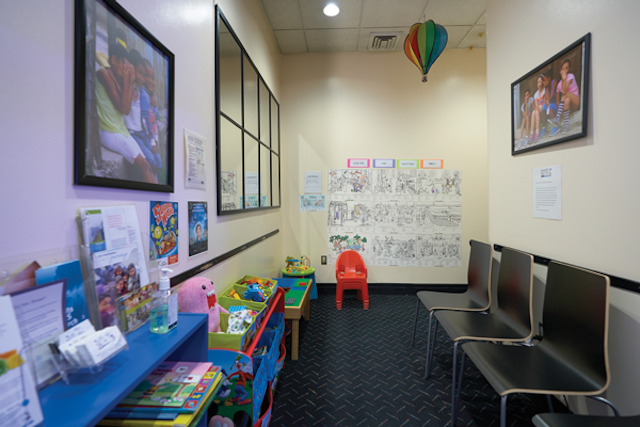 To help educate our patients and their families, we use 27-inch wide-screen computer monitors and a 30-inch monitor for our panoramic machine. These dramatically display issues that we're concerned about. The large screens allow us to highlight various problems, such as impacted wisdom teeth.
Lastly, we've used Kavo electric handpieces for years, and we now also use the Midwest RDH Freedom Cordless Prophy System to comply with the CDC Statement on Reprocessing Dental Handpieces.4 To maintain the effectiveness of our 3M Elipar S, 3M Paradigm Deep Cure, and Ultradent Valo curing lights, we test them with the new Checkup by BlueLight Analytics. It is a smart radiometer, which produces information not only on the light's curing power but also on how it affects specific materials' curing times.
Providing the best care possible for our patients goes back to my philosophy of treating all patients as if they were family. My golden rule has always been: If I would not do something on my own daughter, then I will not do it on someone else's child. Technological innovations allow us to provide better, safer, and gentler care, and to me that's very exciting.
References
1. Slayton R, Urquhart O, Araujo MWB, et. al. Evidence-based clinical practice guideline on non-restorative treatments for carious lesions. Jour Amer Dent Assn. 2018;149:837-849.
2. Kupietzky A, Fuks A. The keeper of the meaning and the era of evidence-based dentistry. Ped Dent. 2018;40;250-252.
3. Ganesh M, Hertzberg A, Nurko S, et. al. Acid rather than nonacid reflux burden is a predictor of tooth erosion. Jour Ped Gastro Nutri. 2016;62: 309-313.
4. CDC statement on reprocessing dental handpieces. Centers for Disease Control and Prevention website. https://www.cdc.gov/mmwr/PDF/rr/rr5217.pdf. Published December 19, 2003.
Jed M. Best, DDS, MS, has practiced dentistry for nearly 40 years. He is an official spokesperson for the American Academy of Pediatric Dentistry, a fellow of the International College of Dentists and the American College of Dentists, and a past president of the College of Diplomates of the American Board of Pediatric Dentistry. He serves as an examiner for board certification of the American Board of Pediatric Dentistry. Dr. Best lectures on dental technology, dental materials, and evidenced-based pediatric dentistry.