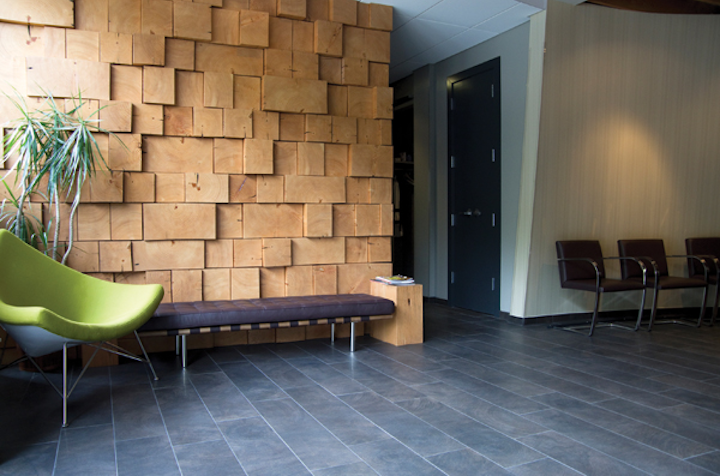 Mustafa Shah-Khan, DDS
I recently had dinner with two dentists in their third year of practice. The third and fourth years are an interesting period in the career evolution of dentists. At this stage, the fear of picking up a handpiece and treating patients begins to be replaced with the realization that there is a vast cosmos of information, techniques, processes, and technologies that can be incorporated into practice. They have had the opportunity to work as associates for one or two other practitioners. In those environments, they experienced the differences of being in a group or corporate practice, where associates have little to no control in the philosophy or operations of the practice, compared to being in a small practice, where associates can learn practice operations and begin having input into practice processes.
As practitioners in our 30s, we think that we are not far removed from our 20s. At 40, we think that we are still young, and we may even call ourselves "young dentists." This year, I turned 48. Not only do my knees and back hurt when I get out of bed, but I am no longer the young guy who runs 20 miles per week, plays pickup basketball, and gets away with eating cheeseburgers and fries.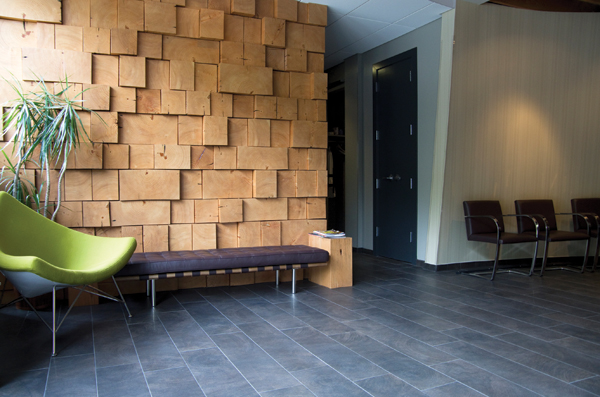 © Jackbluee | Dreamstime.com
Similarly, during these dinners, I realize that I am no longer a "young dentist." I listen to what these young dentists are experiencing and realize that, after 16 years of clinical practice and 13 as a practice owner–operator, these two dentists are at a very different place than I am. They are still seeking to develop their practice philosophies and understand how they want to practice.
These young clinicians practice in very different environments. While both are associates, one works in a corporate environment, where he experiences potentially feeling like the least influential member of the practice team. The other is an associate in a startup, where the practice owner has empowered him and he is helping to build and influence the direction the practice grows.
Being that the bulk of my writing for Dental Economics has been centered on the preservation of the independent dental practitioner, my focus in this article will be on what the startup doctor told me about his practice life and development.
Dr. Startup talked about how the owner brought in a consultant to educate and train the practice team. Dr. Startup mentioned a process that the consultant introduced for case acceptance. The process involves patients hearing about their dental issues a minimum of five times during a visit so that they would accept treatment recommendations.
For example, suppose Mrs. Smith presents with a fractured distolingual (DL) cusp on tooth No. 19:
1. The hygienist identifies the issue, takes an intraoral image of it, and informs the patient.
2. The hygienist then informs the doctor about the fractured No. 19 in front of the patient.
3. The doctor confirms the status of No. 19 and discusses the problem and appropriate treatment with the patient.
4. Upon dismissing the patient, the hygienist informs the front desk of the fractured DL cusp on tooth No. 19 in front of the patient.
5. The front desk discusses the fractured No. 19 with the patient and tries to schedule the treatment.
Dr. Startup said that his case acceptance increased remarkably after he implemented this strategy. As the old guy at the table, I was thinking, "Bringing up a broken No. 19 five times would make me tired of hearing about it." I wondered, "If we did that in our practice, would it be beneficial or detrimental?" Patient education is an irrefutable aspect of a practice's success. As health-care providers, we educate, treat, and maintain. Like it or not, every practitioner must do a certain amount of "selling" treatment. To have positive case acceptance and operate our practices efficiently, we have to develop and implement effective practice processes.
I approach case acceptance and patient education as a long game. My team and I educate our patients, but we do it in a casual, matter-of-fact manner. Our goal is to use intraoral cameras and educate patients about their dental conditions. We want patients to decide to own their problems. Our philosophy is to develop long-term relationships with our patients. We educate and develop mutual trust. We sell by not selling. Once trust is established, patients realize that we are in this together and that we have their best interests at heart.
While it may sound as if I am disapproving of the five-time process advocated by the consultant, that is far from the truth. While this method is different from mine, I realize that consultants are good at recommending effective processes that help practices. As clinicians, we are very dogmatic in how we prepare a tooth or how we seat a crown. As practice owners, we have to be less dogmatic and more flexible in how we develop our processes. We should take the advice of consultants and blend it with our style and other influences to develop our own processes. The important thing is for the practitioner to lead development of consistent processes and for the practice to adopt the processes. Maybe instead of discussing an issue five times, we talk about it three times. We might not treat that fractured No. 19 immediately, but our long-game philosophy could lead us to placing a crown on No. 19 eventually, followed by Invisalign and several other treatments over time.
As clinicians, we need to have good clinical processes in place for practice success. As practice owners, we have to work on developing operational processes to make the nonclinical aspects of our practices as successful as the clinical. We strive for increased practice production, which leads to top-line revenue, but we also need to control overhead to have a positive bottom line. Reducing lab costs, negotiating better insurance reimbursement, and reducing supply costs are all part of this equation. Dental group purchasing organizations (GPOs) bring all of these things, as well as clinical and practice consultants, together in one place for practices to utilize as necessary. In the September 2018 issue of Dental Economics, Alex Sadusky goes into detail about how GPOs can help dental practices.i
The important takeaway is to implement clinical, operational, and overhead control systems that lead to well-rounded practices. We should strive to accomplish this while being open to influences and not being too dogmatic in how we develop our processes. While we all strive for clinical excellence, it takes more than great techniques to cultivate a practice of excellence.
note
i. To read Alex Sadusky's article about GPOs, visit dentaleconomics.com and search "group purchasing organizations."
Mustafa Shah-Khan, DDS, is a graduate of the University of North Carolina School of Dentistry, where he served on the board of directors for the dental alumni association. He is CEO and founder of Synergy Dental Partners and maintains a private practice emphasizing cosmetic reconstructive dentistry in Charlotte, North Carolina. He can be reached at mshah-khan@thesynergydentalpartners.com.