Gary Radz, DDS
Bryan Brenner, DDS, understands how graduating dental students can find the prospect of going into private practice daunting. He is 39 years old and runs a practice on the outskirts of Seattle, Washington. When asked about his decision to go into private practice early in his career, Dr. Brenner says, "You're finally free from the stress of dental school, but you have a huge amount of debt. You're nervous about buying or starting your own practice. You're questioning yourself and wondering if you even know what you're doing. It's an overwhelming feeling."
Fewer dentists are taking the risk of running their own practices. Research by the American Dental Association shows a dramatic decline in practice ownership overall and particularly with young dentists.1 In fact, Dykema reports that 60% of dentists under 35 are now affiliated with a dental support organization.2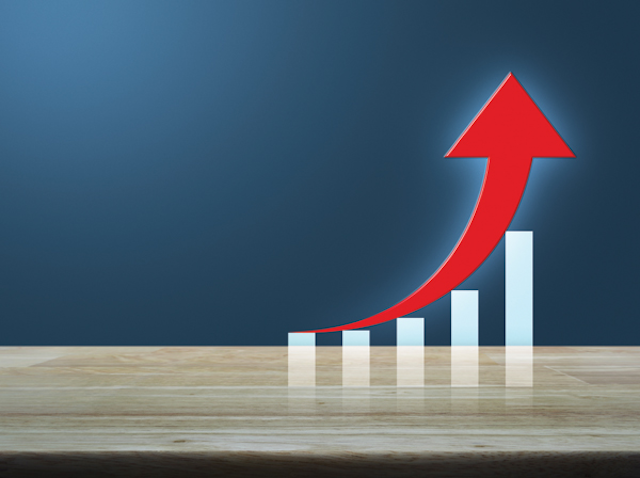 © Grapestock | Dreamstime.com
A major driving force behind the shift away from private practice is the increasing cost of dental education. The American Dental Education Association reports that the average dental student debt in 2018 was $285,184.3 That means new graduates have on average a monthly student loan payment of more than $3,000 for the next 10 years or more.3
Dr. Brenner has seen the problem of student debt affect his own family. "My younger brother is six years behind me, attends the exact same dental school I did, and has almost twice as much student debt. I think that's a lot of pressure."
Ford Gatgens, DDS, also ventured into private practice early. Now 41, he began as an associate before buying his own practice in 2009 outside of Nashville, Tennessee. "I had a strong business background and took a lot of courses while in school, so I was very focused on the business side of dentistry," he says. It wasn't long before he felt ready to purchase his first practice.
Both Drs. Brenner and Gatgens say that while they may have chosen the more challenging path, they wouldn't have done it any other way. Here are their perspectives on the challenges and rewards of opening their own practices, along with tips they have for young dentists considering the same path.
Find an imperfect practice
In buying their first practices, Drs. Brenner and Gatgens worried that they hadn't found the "perfect" locations. They also worried about the lack of key equipment and technologies. But to their surprise, what they discovered instead were practices full of opportunity.
"I was focused on trying to figure out how to define the 'perfect' practice in the 'perfect' location," says Dr. Brenner. "I realized after a while that it didn't exist."
He adds, "It was hard to find a practice at all because they are bought and sold so quickly. The practice I bought had good metrics. It wasn't in my ideal location or doing the type of dentistry I wanted to do yet. It didn't have the technology I wanted. But the metrics were good, so I just went for it."
After digging deeper into their practices' data, both Drs. Brenner and Gatgens found much undiagnosed treatment and opportunity to increase specialty treatments such as implants and orthodontics. For Dr. Gatgens, that meant he was able to double his practice's revenue within a year.
Create a vision of the future
Having a clear vision of what they wanted personally helped Drs. Brenner and Gatgens to build practices that were successful financially. It also gave them the balance they desired.
Dr. Gatgens recommends setting goals and asking yourself important questions that will help you shape your path: What do you want to achieve this year? What do you want three years or 10 years from now? What life do you want for yourself and your family?
"When you put the answers to these questions on paper, it is much easier to handle the challenges that come along," Dr. Gatgens says. "We are not always going to do everything perfectly. But we are going to learn and we are going to take another step forward. It is about continuing to move forward to reach the goals we've set."
Seek help from mentors
The value of mentorship is critical to the success of young dentists, both clinically and as business owners. In Dr. Gatgens's case, he was fortunate to find a local group of private practice dentists who helped him along the way. "Study club meetings are great to learn about topics. But there is always a superficial level of interaction," he says. "You never get down to the real details and ask real questions such as, 'I'm really struggling with a patient issue and an employee issue. Hey, can I talk to you about it? Would you be willing to give me some help with it?' But in my local group I can be comfortable and we can talk about the real challenges and the successes we have. By doing that and tearing down barriers, it helped me learn faster."
Do the dentistry you love
Dentistry is hard work, so it is important to do work that you find rewarding. "In private practice, you really have the freedom to decide what you want to do in dentistry," says Dr. Brenner. "Do you like surgery? Do you like orthodontics? Do you like working with children? Personally, I enjoy surgery, implants, and more complex bone grafting. I'm not sure I would have the freedom to do those things if I worked for someone else."
Invest in your practice
While dental schools focus on clinical skills, it is important to keep building—especially early in one's career. For Dr. Gatgens, expanding his knowledge of the business side of dentistry was important. "I made the decision to work with a consultant. It was expensive, but if you are only taking courses that are building your chairside skills, you're missing opportunities to grow your business."
Enjoy the benefits
There is an increasing trend, especially among millennials, to place more value on work-life balance.4 Drs. Brenner and Gatgens both expressed a desire to be their own bosses and set their own schedules. "One of the biggest motivators for me was the freedom of time," says Dr. Brenner. "I was able to decide which days I wanted to work. If I wanted to go to my kids' soccer games or help coach, I could change my schedule to accommodate that."
"We are taking off a week for spring break," says Dr. Gatgens. "I decided to take a week off once a quarter. In private practice, you are able to build your practice the way you want to. You can determine the path that is right not only for yourself and your family, but for your team as well."
The future of private practice
"We went into the profession because we like helping people," says Dr. Brenner. "I have had patients who left based on price, and they almost always came back because they saw the difference. Patients may think everything is a commodity until they go elsewhere. They realize they don't want to be shuffled around. I don't think there will ever be a time where people won't want personalized health care. I don't think most people are willing to be treated like a number when it comes to their health, so I think that's why there's always going to be private practice dentists."
When asked if he would recommend private practice for a young dentist, Dr. Gatgens says, "It's been a great decision. I'd do it over a hundred times. The benefits and the long-term successes outweigh any of the challenges that you have along the way."
Dr. Bryan Brenner attended the University of Iowa for an undergraduate degree followed by an early admittance to dental school at the University of Iowa College of Dentistry. He now lives and practices in Seattle, Washington. Dr. Brenner is a member of Smile Source, Seattle Study Club, Spear Study Club, Evergreen CEREC Study Club, and West Seattle Endodontics Study Club. He is also a member of the American Dental Association, Washington State Dental Society, Seattle King County Dental Society, and Academy of General Dentistry
Dr. Ford Gatgens graduated from the University of Tennessee School of Dentistry in 2006 and completed an advanced education in general dentistry residency at the University of Tennessee. In 2014, Dr. Gatgens completed a fellowship with the World Class Laser Institute. He enjoys lecturing to students at University of Tennessee College of Dentistry regarding lasers. Dr. Gatgens is passionate about patient care and has participated in medical mission trips in Africa to offer care. When Dr. Gatgens is not in the office, he enjoys outdoor activities and spending time with his wife and children. He is a member of the Smile Source advisory board.
Editor's note: Interview responses have been edited for style and clarity.
References
1. Dentists' practice ownership decreasing. American Dental Association website. https://www.ada.org/en/publications/ada-news/2018-archive/april/dentists-practice-ownership-decreasing. Published April 9, 2018.
2. Dykema presentation at the Annual Definitive Conference for Dental Service Organizations.
3. ADEA Snapshot of Dental Education, 2018–2019. American Dental Education Assocation website. https://www.adea.org/snapshot/.
4. Millennials at Work. Bentley University website. https://www.bentley.edu/newsroom/latest-headlines/mind-of-millennial. Published November 11, 2014.
GARY RADZ, DDS, is a graduate of the University of North Carolina School of Dentistry and has a private practice in Denver, Colorado. He is an associate clinical professor at the University of Colorado School of Dentistry, a founding member of the Catapult Group, and the director of industry relations for Smile Source. He lectures internationally on subjects related to esthetic dentistry and the development of cosmetic-based dental practices. He can be reached at radzdds@aol.com or via downtowndenverdentist.com.