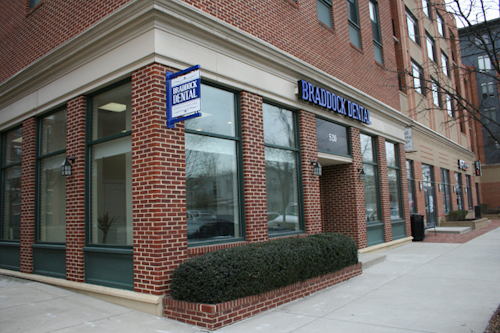 Xaña Winans
When you're building a practice from scratch, it's nearly impossible to anticipate the complete list of tasks, vendors, and contractors that will be constantly in need of your attention during the process. Everyone will want your money and time.
Marketing tends to be low on the priority list for most new practice owners. After all, you may think there's nothing to market if you don't have a facility and a business license. But postponing marketing until 60 to 90 days prior to opening serves to diminish the impact of your launch and delay your future success. To maximize your success, start marketing early.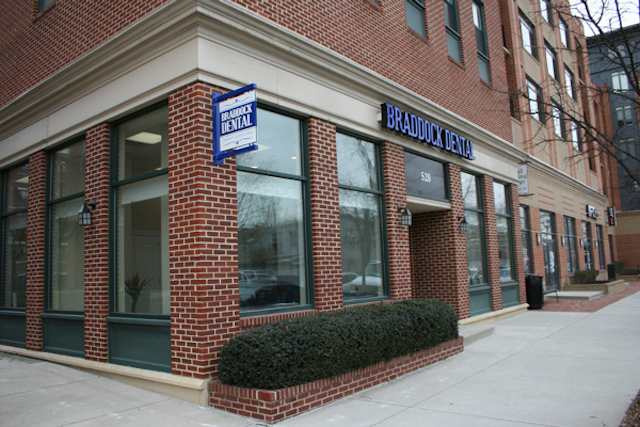 The office of Dr. Geoffrey Calligan, owner of Braddock Dental, is located on a prime street corner in Alexandria, Virginia.
Timing is everything
The most successful practices know that start-up marketing is all about timing. You must have your logo, website, and social media up and running before you launch any lead-generating strategies. Those have a certain window of timing so callers don't have to wait weeks to get an appointment on your first day. Here is an execution timeline that will help you perfectly stage these marketing tasks.
Nine to TWELVE months from launch
Planning
• Develop your start-up marketing plan. Include strategies for all stages of the dental marketing funnel, including brand awareness, lead generation, lead conversion, retention, and advocacy.
Location
• Choose a location with high drive-by traffic and moderate competition. If you lease an office in a professional building, prepare to budget more for marketing because you will essentially become invisible to the community without it.
• Research local regulations on size, height, and placement for signage to ensure maximum visibility. Communicate these to your builder or architect and discuss placement.
Branding
• Finalize your practice name and tagline.
• If you are not opening as "Dr. Your Name Here," visit the US Patent and Trademark office and search to make sure the brand name is available. An online search is not enough, and you'll miss businesses that are in the trademark application process.
• Register a domain name for your future website that closely matches your business name. Avoid .org, .biz, .dental, and other domain extensions. Consumers are instinctively trained to type in .com.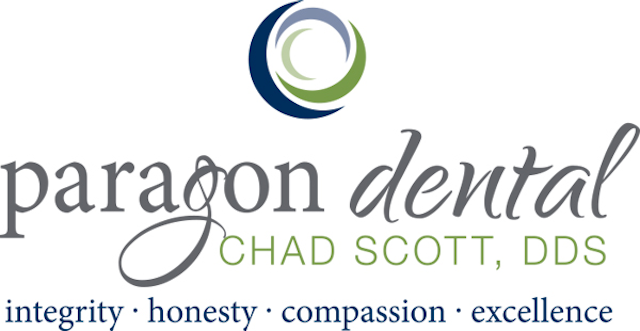 Logo example
Six to nine months from launch
Logo
• Design your business logo. Create a vertical and a horizontal version, as well as both a black-and-white and color version of the final logo. Get an .ai, .eps, .jpg, and .png, and save the files somewhere safe.
Website
• Choose a website partner to build your new site. Your site builder should write custom content, optimize your site for local search, and build on a platform that allows you to edit it as you grow. Make sure you own the files if you ever want to be able to transfer your site.
Three to six months from launch
Social media
• Build and brand your social media business pages on Facebook, Instagram, YouTube, and Twitter.
• Invite friends to follow your pages to grow your audience.
• Start sharing your new practice journey to build excitement. Post photos of your office construction process, ask fans to vote on small design decisions, and introduce new team members as you hire them. Record Facebook live videos as you walk through the framed building or test a newly installed piece of equipment.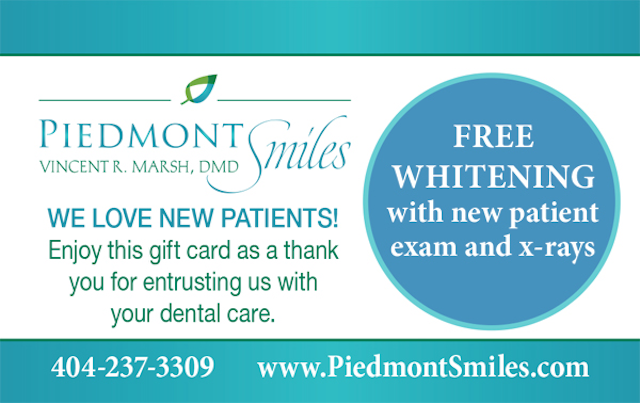 Branding example
One to three months from launch
Google Maps
• Create or claim your business listing on Google Maps. If your business name is not your own name, create one listing for the business name and another for yourself. Patients are just as likely to write a review for you as they are for your business. Save your logins in a safe place!
Lead generation
• Start developing any marketing that will help you welcome new-patient appointments the day you open. Lead strategies will depend on your market, but consider Google Ads, Facebook ads, retargeting, SEO, direct mail, letters to new move-ins in the neighborhood, and any other new-patient awareness strategy.
• Invest in call-conversion training for your front desk. This cannot be underestimated. The front desk team is essentially inside sales professionals who can make or break your office. Even if you plan to participate with every insurance plan in the country, roughly 50% of people do not have dental insurance, so you have to convert a cash lead into a patient.
• Invest in call-tracking technology to measure the leads generated by every marketing source.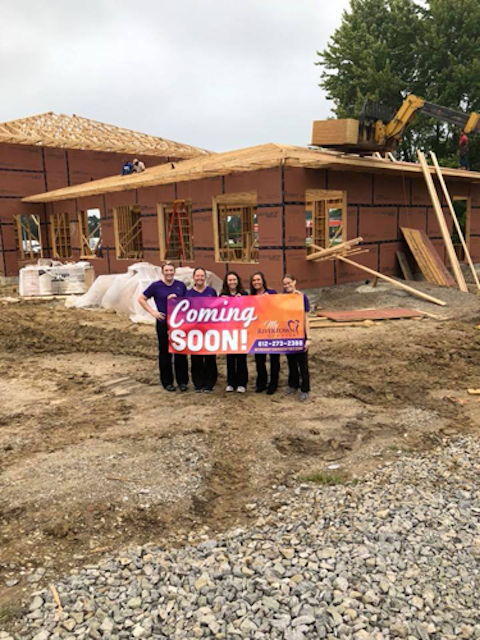 Rivertown Dentistry in Madison, Indiana, built anticipation as their new office was under construction. They shared many social media posts, including this one of staff members holding the Coming Soon banner.
Website and SEO
• Launch your website at least three months ahead to get some traction on your SEO efforts. Use a chat app and a scheduling app such as Local Med to make your site millennial-friendly.
• Start blogging, push your content to social media, and then claim and optimize every directory you can find.
Branding
• Design and print your stationery. Actively hand out business cards in your community, and if you have a welcome offer, highlight it on the card.
• Create a patient referral or care-to-share card so new patients can refer to your practice as soon as you open.
• Add a creative "Opening Soon" banner to your location to build anticipation.
Launch
Social media
• Announce your opening with Facebook Live and give viewers a tour of your finished office. Have each team member follow up with individual Facebook Lives to introduce themselves and their roles in the office. Invite your very first patient to record a video about his or her exceptional experience and boost it along with your new-patient offer.
Reviews
• Start asking patients to write reviews on Google and Facebook from day one. Make it a habit and script it as part of your patient handoff.
Three to six months
AFTER launch
Test and measure
• Review your website analytics, Google Ads reporting, Facebook metrics, and call tracking to determine where your audience is engaged and where you are losing them. Don't shift strategies until you've given users at least six months of consistent promotion and use.
• Reinvest in strategies that demonstrate traction. Work with your practice management consultant or dental marketing company to troubleshoot any strategies that are not performing as expected.
If I can leave you with one last piece of advice, it is to be accessible. Many start-up dentists find they still need to work two days a week as an associate while their practice builds, and they often don't staff the office on the days they are not there.
In our on-demand society, patients expect someone to answer the phone when they call. Statistically, over 70% of callers who are sent to voicemail simply hang up before they leave a message, and most simply call the next dentist on their list. Don't invest thousands in dental marketing, only to lose it by having no one available to answer calls. With the right marketing at the right time, your growth is nearly guaranteed.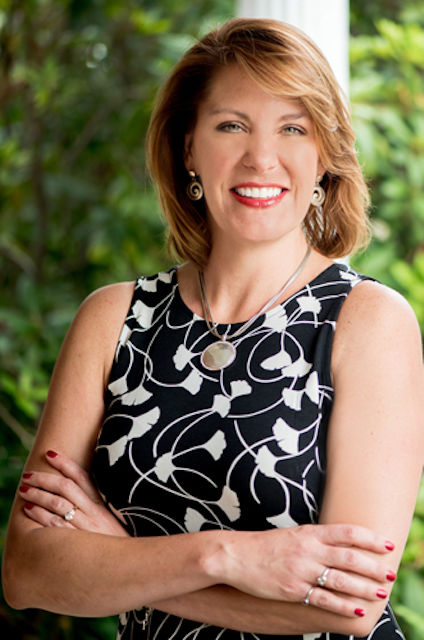 Xaña Winans is the founder of Golden Proportions Marketing, a full-service dental marketing company, and she's married to a dentist. Her group has been marketing dental practices for more than 18 years, and it provides strategic planning, internal, external, and digital dental marketing to dentists across North America. Contact Winans at xana@goldenproportions.com or (866) 590-4476 to learn about dental marketing strategies, or visit goldenproportions.com.