Pearls For Your Practice
Pearl #1-KaVo 640B and 642B Handpieces by KaVo America (Figure 1). As I lecture at various meetings around the country, I usually am challenged because I have not tried the KaVo Handpiece. So, for the last eight months, I have been using two KaVo highspeed handpieces-the 640B and the 642B. I have used them on a regular basis and found them to be superior handpieces that are very quiet during operation. These are very high torque handpieces, yet extremely smooth with virtually no vibration. The
Mar 1st, 1997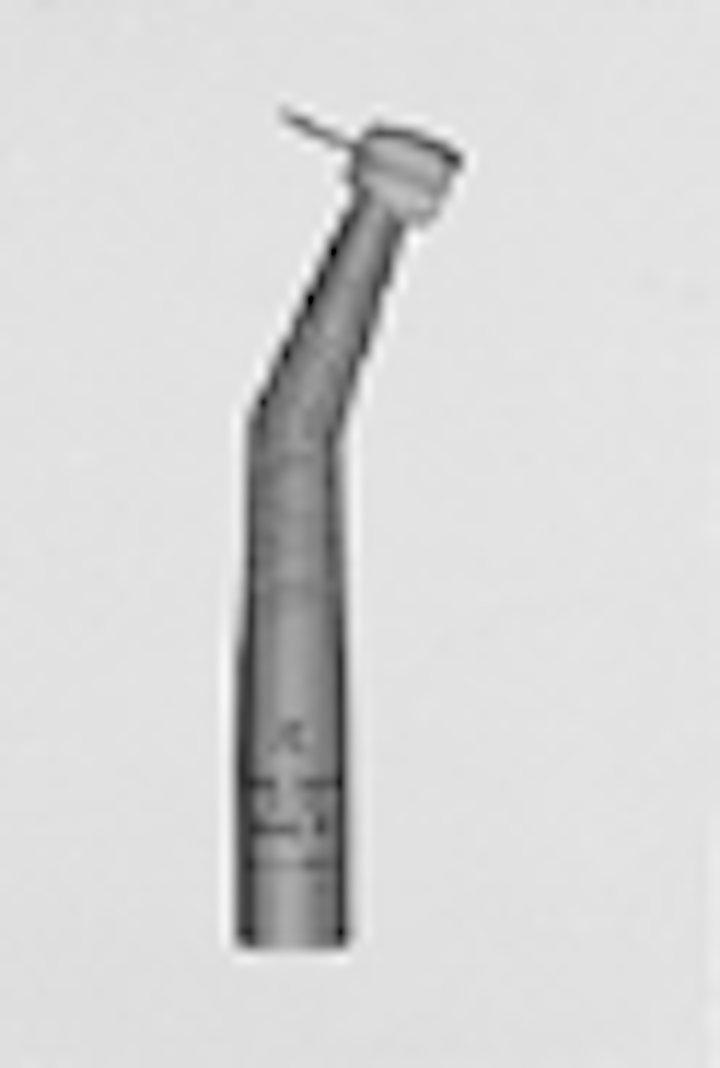 Joseph A. Blaes, DDS - Editor
Pearl #1-KaVo 640B and 642B Handpieces by KaVo America (Figure 1). As I lecture at various meetings around the country, I usually am challenged because I have not tried the KaVo Handpiece. So, for the last eight months, I have been using two KaVo highspeed handpieces-the 640B and the 642B. I have used them on a regular basis and found them to be superior handpieces that are very quiet during operation. These are very high torque handpieces, yet extremely smooth with virtually no vibration. The handpiece comes with a 360-degree swivel that gets rid of the bothersome drag from the tubing. The 640B standard head with its outstanding torque is designed for crown and bridge work and bulk removal. Its three-port spray cooling gets the water to the tooth for cooling and dentin removal. The 642B miniature head is excellent for pedo work in areas with difficult access. The unique cellular optic lighting system on both handpieces is one of the best that I have seen, and it provides good, bright, color-corrected light to the teeth you are working on. These cellular optics won`t break down after sterilization. KaVo guarantees that with a five-year warranty on its cellular optics. With the Multiflex coupler system, it is very easy to connect to every five-hole fiber optic or six-hole power optic tubing. It is very easy to change handpieces with this system due to a great quick-disconnect that has an anti-retraction valve. The burs are changed with an auto chuck, making that chore fast and easy with no bur slippage, and they run concentric. The handpieces have been in daily usage and have been sterilized many times without any problems. KaVo America is known as a company that stands behind its products and is interested in providing excellent customer service. So order your KaVo handpiece from your dealer today, or call KaVo America at (888) KaVo USA (888-528-6872) to get more information or answers to your questions.
Pearl #2-The Honing Channel Sharpening Stone by CET (Figure 2). Cutting Edge Technology has just made life easier for the professional team. CET has developed a revolutionary new system for dental-instrument sharpening using Honing Channels, which selectively reshape and resharpen only the cutting edges of curettes. It simplifies the entire sharpening procedure and permits staff to learn to sharpen all types of curettes, including the new mini-curettes, in less than one hour of training. Even significantly worn and damaged curettes can be restored to their original geometric designs, prolonging instrument life. This is a significant savings in time and money. The fully autoclavable CET stones are safe, low cost, reliable, precise, quick and so easy to use that anyone can be an expert! Because the sharpening stones are fully autoclavable, each surgery, curettage and root-planing kit can have an individual stone packaged with the instruments. Scientific testing has proven the grit size to be over 2000, which is twice as fine as any other product currently on the market. Studies have shown that the finer the grit size, the sharper and smoother the cutting edge. This is of utmost importance for successful periodontal therapy. I was introduced to the Honing Channel at the New York Meeting, and everyone in the office loves it. My hygienists love their sharper, smoother instruments. Try one or two of these stones! You can`t lose; all CET products have a full, 60-day, money-back guarantee. Call Cutting Edge Technology at (800) 478-5616.
Pearl #3-Connect by Kerr (Figure 3). You have just finished a Luxatemp or Integrity provisional anterior crown or an anterior bridge. Because the provisional must stay on for a longer time period than usual, you are concerned about strength. What do you do now? In the past, I have bulked up the bridge, but this is not very comfortable for the patient. Now I use the new, versatile reinforcement ribbon called Connect from Kerr. This new material has a weave pattern that allows for more complete resin-wetting. The flexural strength is almost double that of its competitors. I take a piece of Connect, cut it to the correct length and then use Revolution to bond it to the provisional. This is a fast, easy process that adds a lot of strength without the bulk. I am sure that you can think of a lot of uses for the material. Here are a few that I have used: periodontal splints, orthodontic retainers and denture repair and reinforcement. Try Connect; I think you will like it. Order from your dealer or call Kerr at (800) KERR-123 for additional information.
Dr. Blaes has a general practice in the St. Louis area. He is known for his expertise in dental materials and techniques and his innovative systems designs. He writes and lectures on "How To Increase Productivity and Profitability." He may be reached at (314) 843-3300.
Figure 1-640B and 642B
Figure 2
Figure 3