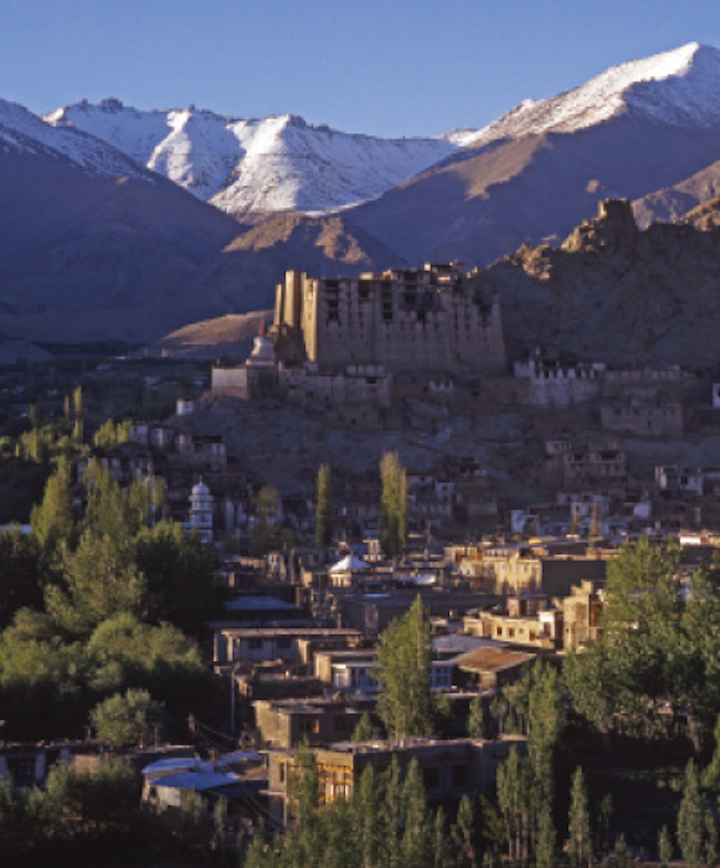 Mark Lisagor, DDS, FAAPD
It's a beautiful day here in Leh, Ladakh, a small town in the Indus River Valley. We're surrounded by snow-capped 20,000-foot peaks that separate the town from the rest of India. As a volunteer trip leader for Global Dental Relief, I'm able to observe the dance that happens each time a volunteer team sets up and goes to work in our seven-chair dental clinic to provide dental care for children with no other access. I watch the kids arrive—maybe 100 or more each day—full of joy and anticipation for the adventure ahead.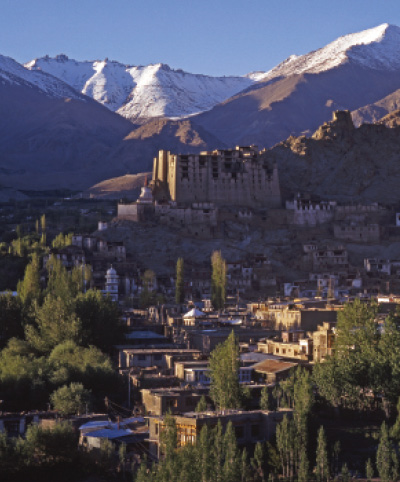 I watch as this group of dentists, hygienists, and nondental helpers— all strangers a few days ago—become a focused team sharing a common purpose. They work tirelessly to provide as much loving care for as many children as possible. The children are so proud after successfully enduring their first experience in a dental chair. Connections are made between children and volunteers as they share selfies and hugs. You can see the expressions of gratitude toward these volunteers from the kids, who realize the volunteers traveled halfway around the world just to make their lives a little better.
I think of a quote from Pico Iyer that feels true when we volunteer: "We travel, initially, to lose ourselves; and we travel, next, to find ourselves. We travel to open our hearts and eyes and learn more about the world than our newspapers will accommodate. We travel to bring what little we can, in our ignorance and knowledge, to those parts of the globe whose riches are differently dispersed."1
As a retired pediatric dentist from California, I worked 40-plus years in practice. I always knew the only reason I would ever retire would be because there were other things I would want to do, and I'd like to try to make a difference in the world in other ways. There had been enough fun managing staff, complying with OSHA rules, dealing with insurance companies, and challenging patients while in practice. I decided it was time to move to my next phase.
As someone who has always embraced volunteering as a way to add meaning to life, I've been preparing for this transition for many years. Combining my love of travel with my need to experience a place in a deeper way, I've volunteered in 10 developing countries and been on more than 60 volunteer trips with a variety of nonprofit organizations. While each experience was unique and rewarding, I found a home with Global Dental Relief (GDR). I also discovered that I'm not alone.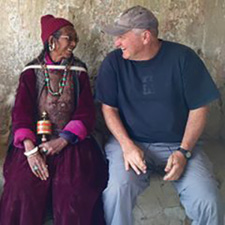 GDR volunteers have been working since 2001 to bring dental care to children around the world. During the last 16 years, 2,800 volunteers have treated 135,000 children in India, Nepal, Cambodia, Kenya, and Guatemala. In 2017, 367 volunteers served 19,000 children, with $9.2 million donated in dental care.
GDR hosts 22 clinics a year. Teams consist of up to six dentists, two hygienists, and 10 assistants and nondental volunteers. Nick Lombardozzi, DDS, first traveled with GDR to Guatemala in 2012. He recently completed his third trip with the organization and is primed to join again next year. "It's a certain type of person who volunteers to bring their skills to far-flung corners of the globe," said Dr. Lombardozzi. He noted that he is constantly struck not just by the quality of his fellow volunteers, but by how "warm, welcoming, and good natured" the local people are wherever he has traveled with GDR.
It's not all work and no play during the clinics. I've noticed that the people who volunteer tend to play just as hard as they work. They ride bicycles down from a high peak, white water raft on the Zanskar River, or go trekking or "glamping" in a nearby valley, replete with camel rides. They learn the history and culture of a region through tours of ancient monasteries and cultural dance and musical programs.
Repeat volunteer Karen Furlong, DDS, sums up her experiences volunteering overseas: "Volunteering with Global Dental Relief is a seamless and stress-free way to give back and serve the populations in our world where access to care is slim to none," she said. "We are focusing our energies on doing what we do best—treating the happy and excited children who show up at the temporary clinic every day. These kids have a myriad of dental problems and usually don't speak English, yet their appreciation for what we do for them is evident in their big smiles and high fives. I would highly recommend that dental professionals add a GDR trip to their list of things to do."
Clinic setup
In India and Nepal, the GDR teams have gradually accumulated everything we need to set up a seven-chair clinic. Everything is stored on-site, and we are able to move it into an empty room and be fully functional within a day.
Our dental units are the Aseptico portables (tripod mounted) that require only an air-line connection. We access power from the grid at times, and at other times power requires a shift to a generator. We have three compressors (gas powered in India, electric in Nepal), but we operate on two of the three most of the time, with the third one in reserve.
As the last day of this most recent clinic comes to a close, volunteers say goodbye to their stations and the kids. Two teams of GDR volunteers provided $323,000 in dental care (US equivalent) to 1,314 children in the Ladakh Valley. The kids received 1,044 restorations and 202 extractions. Each child also received a new toothbrush and oral hygiene instruction.
It's time to pack up our clinic, and we say farewell to local partners and find some time to reflect on our amazing experience. I think of the power of volunteering and of the enormous opportunity those of us who are retired have to travel to other areas of the globe to help kids live healthier lives. I look forward to meeting the next team, when once again I get to work and play with new friends and old, and get to witness firsthand the difference dental care can make in children's lives.
This is a gift we dental professionals can share that can change the lives of thousands of children for the better. What are you waiting for? For more information on volunteer opportunities, visit Global Dental Relief at globaldentalrelief.org, email volunteer@globaldentalrelief.org, or call (303) 858-8857.
REFERENCE
1. Why We Travel. Pico Iyer Journeys website. http://picoiyerjourneys.com/index.php/2000/03/why-we-travel/. Published March 18, 2000. Accessed October 26, 2017.
---

Mark Lisagor, DDS, FAAPD, is a diplomate of the American Board of Pediatric Dentistry and a founding partner of a large pediatric dental group practice serving Ventura County since 1977. He is past president of the American Society of Dentistry for Children in Southern California, the California Society of Pediatric Dentistry, and the California Society of Pediatric Dentistry Foundation.