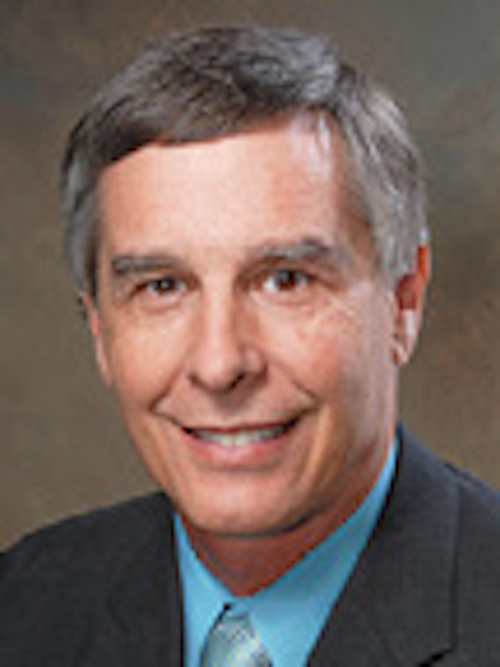 Richard P. Gangwisch, DDS, MAGD, ABGD
Here's the dilemma with managed care: How do we maintain our ethical obligation to patients and yet make enough money to stay in business and put food on the table? Dealing with low reimbursement rates from insurance companies is making it more and more difficult to maintain a dental practice. Many times, the usual, customary, and reasonable (UCR) fees are lower than the actual cost of the procedure to the practice.
Let's look at it from a restaurant's perspective. When you are first seated, one of the first questions out of your server's mouth is, "Would you like to order an appetizer?" At the end of your meal, you're often asked, "Would you like to order dessert?" The idea is to increase the revenue per table. You can use that same philosophy in your dental practice by increasing the revenue per chair. By offering expanded services to help your patients, you can also increase your bottom line.
You can start by adding new services to your exam and prophylaxis appointments that you have not provided in the past. Here are some examples:
Caries susceptibility tests such as CariScreen (CariFree; uses bioluminescence to determine caries susceptibility)



Perio-specific bacterial pathogenic tests such as
MyPerioPath (OralDNA Labs)



Genetic tests such as MyPerioID (OralDNA Labs)



Viral cultures such as OraRisk HPV (OralDNA Labs) and OraQuick (OraSure Technologies; a test for HIV)



Sealants



Fluoride varnishes



Desensitizing resins



You can increase your profitability by providing selected specialty services in-house as opposed to referring. For example, with endodontics even molar root canals are within the scope of a general dentist with the newer armamentarium now available. When it comes to periodontics, at the very least offer scaling and root planing. Only refer the extractions you are not comfortable performing. Start placing implants in nonanatomically critical areas. For orthodontics, Invisalign is a great orthodontic system that a general dentist can do with minimal training.
Perform only the procedures that you feel comfortable doing. It's important to understand that your skill level must meet the standard of care of a specialist. To attain this level of skill, take countless hours of continuing education, especially hands-on courses.
You need to start charging for services that you used to give away, such as D0460 (pulp vitality testing); D0470 (diagnostic casts); D0471 (diagnostic photographs); D9971 (esthetic recontouring); and D9951 (minor occlusal adjustments). In the past, for example, when a patient was in the chair for another procedure, such as a recall exam, and wanted you to smooth a chipped tooth, you would have kindly done this for free. However, when receiving low PPO fees, we need to charge for a legitimate independent procedure.
Turn your hygiene department into a profit center. Periodontal disease has been implicated in cardiovascular disease, type II diabetes, adverse pregnancy outcomes, and osteoporosis. The dental hygienist is the first line of defense in the war against periodontal disease. Having hygienists become more aggressive in treating perio helps your patients avoid potentially life-threatening diseases and can improve your bottom line at the same time. See Table 1 for some of the insurance codes that you can utilize in your expanded-service hygiene department.
Table 1: Codes to consider for an expanded-service hygiene department

Code

Description

D4346

Scaling in the presence of gingival inflammation; return visit for scaling in presence of gingivitis when there is bleeding but no pocketing.

D4355

Full mouth debridement. Use this for patients who have a ton of calculus and haven't been to the dentist for a while, or ever. Do not charge for a comprehensive exam that day. Do that when the patient returns in a couple of weeks for you to more accurately assess the situation.

D4341 and D4342

Scaling and root planing alone on bleeding 4 to 5 mm pockets and additional chemotherapeutic agents for 6 to 7 mm pockets.

D4381

Localized delivery of antimicrobial agents via controlled release vehicle into diseased crevicular tissue. Agents such as Arestin (OraPharma), a sustained release minocycline, or PerioChip, a wafer of chlorhexidine, are commonly used. Be aware that some insurance companies will not pay for these agents during the same appointment as the initial scaling and root planing, but will if there is still evidence of periodontal disease three months later. You, as the professional, make the decision as to when an application of these agents is most beneficial to the patient; however, it is best to give a patient a heads-up that his or her insurance company may not cover it. It helps to keep from getting disgruntled patients.

D4910

Periodontal maintenance every three months for as long as the patient has periodontal disease. This code must follow definitive treatment, such as scaling and root planing or perio surgery. Many insurance companies downcode every other visit to a D1110, but you still submit for D4910. Once a patient has returned to good periodontal health, then you switch back to D1110. If they slip back into periodontal disease again, then you have to start the whole process all over again.

D0150

Comprehensive oral evaluation for new patients and established ones who have had a significant change in health conditions or have been away for three years or more. Reimbursement tends to be higher for that code. If periodontal disease is detected in the perio screening, then a six-point probing charting should be included in this code.

D0180

Comprehensive periodontal evaluation. Must include six-point perio charting. Be aware that many payers have limitations on oral evaluations. Many companies will allow only two per year and a number of payers will lump all of the exam codes (D0120, D0140, D0150, D0180) together. Some will also down code to a D0120.

D0601, D0602, D0603

Caries risk sssessment is usually not reimbursed, but is needed for additional preventive procedures like preventive resin restorations (PRRs) or fluoride varnish for adults. The codes are low, moderate, and high, respectively.

D1351, D1352

Sealants and PRRs are sometimes reimbursed. D1352 must be on moderate- or high-caries-risk patients.

D1206

Fluoride varnish on adults with high caries index.

D9910, D9911

Desensitizing medicament and desensitizing resins (respectively) are within the scope of the dental hygienist. I have found this to be a popular procedure for patients who have sensitivity due to gingival recession, and there is usually very little resistance to the additional charge.

D1999

For the reporting of preventive procedures such as distribution of prescription-strength fluoride, xylitol products, bleaching products, cleaning devices such as toothbrushes, floss, floss threaders, Waterpiks, and Quip electric toothbrushes. This can become a profit center in itself. Patients love the convenience and are willing to pay somewhat higher prices than at their local pharmacy.
Even though we are getting hammered yearly with lower and lower PPO reimbursements, it's good to know that there are still ways in which to eke out a profit when doing managed care and to sleep well at night knowing that we have provided quality, ethical dental care.
---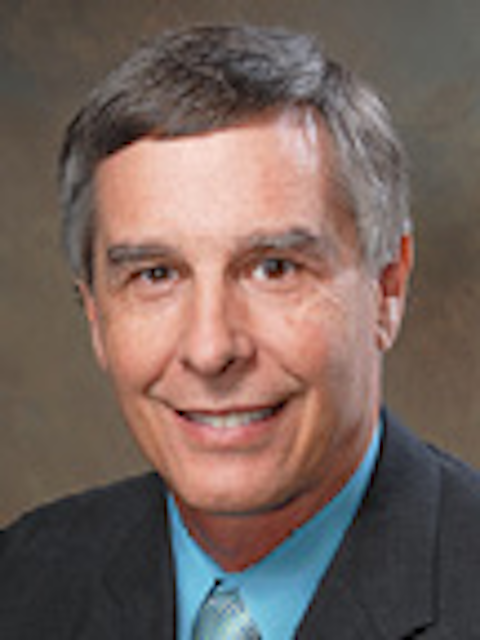 Richard P. Gangwisch, DDS, MAGD, ABGD, earned his dental degree from Ohio State University. He is currently in private practice in Lilburn, Georgia, and is an assistant clinical professor at Augusta University College of Dental Medicine. He is a board certified general dentist. He is available to speak to dental groups on practice management and clinical techniques. He can be contacted at rgangwisch@mindspring.com.