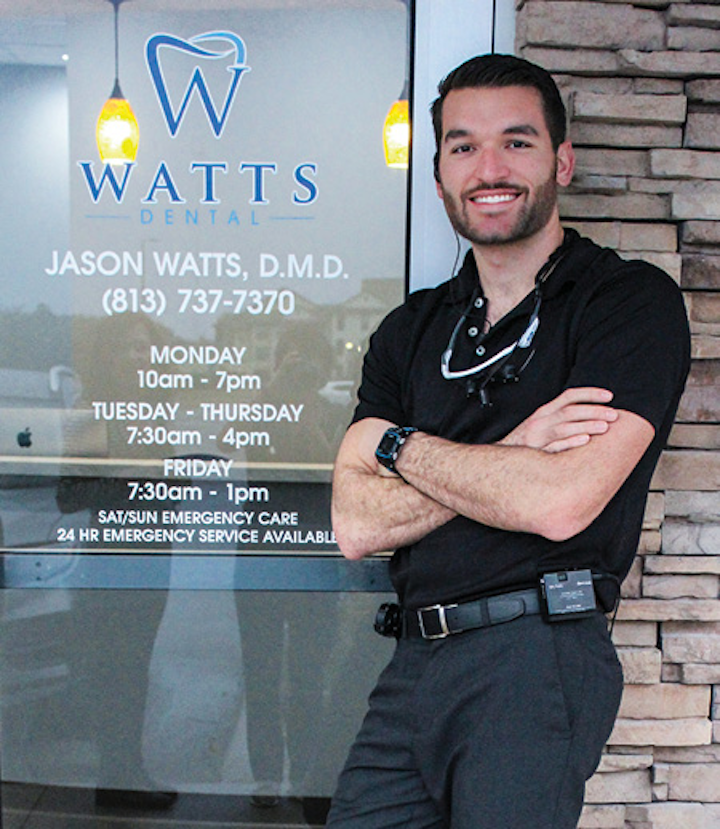 Welcome to Pathways to Practice, powered by igniteDDS. In this monthly column, we will share the mindset, pathways, and strategies harnessed by today's top new dentists. The goal is not only to show what's possible, but to reveal why one path may be better for you—and how to make it happen.
After working for two years, I felt I had a grasp of the inner workings of a dental practice and decided to open my own office. I had a vision and a desire to set new standards in practice start-ups. Little did I know at the time that I was embarking on a life-changing experience.
During the planning, I was faced with people telling me what I could and could not achieve, that my vision was unrealistic, and that I should follow a more conservative model. Banks refused to lend me the money I needed to comfortably build the office in my vision, contractors couldn't keep up with key changes I was making, and equipment specialists still could not grasp the concept of the cloud-based, wireless, digital flow I was designing. The build-out, which was promised to be 12 weeks, was delayed by the effects of Hurricanes Irma and Harvey, and took over 30 weeks to complete. One thing never changed throughout this process, and that was my vision.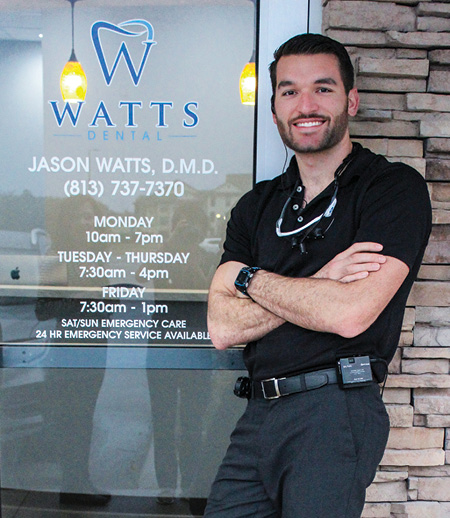 On January 2, 2018, Watts Dental opened its doors to the public. The building consisted of a 3,400-square foot construct with 10 operatories, an open-style sterilization room, wood floors, and soothing blue walls. But it was not the building that allowed us to reach the normal "benchmark" suggested by the bank in our first four days. Upon opening, we hadn't completed a single staff training, but we all had the same focus—the patient experience. We've been open for 39 days, have had more than 90 perfect reviews from patients, and surpassed our first months' production, all while having fun as a team.
As one of my patients so easily put it a few years ago, "You are in the customer service business. You provide a dental service that I choose to purchase." This perspective immediately changed my view of the patient experience in a dental practice and was the driving force that united my team to deliver a patient-centered experience.
So, what do we do differently you might ask? Nothing that any office shouldn't be doing already. I am a general dentist, but that is what I do on the side. Every day, my team and I serve others. Any patient who walks through our door is treated with the same focus, patient-centered five-star service and nothing less. I have no magic tricks or advanced training. I am a dentist with an understanding of our consumers and the "people" we serve, not the patients we work on.
On a daily basis, we hear patients tell us that they hate going to the dentist, or they are scared, and only want to come when they are in pain. But, what if they began to enjoy their experience at the dental office? If we can change the stereotype of our profession, we will see positive economic trends and be much more successful.
I am excited to see the evolution of dentistry in the years to come. As business owners, we have the ability to tailor our practices to the patient experience, in turn gaining the trust and respect of our communities. This impact, on a national level, can result in a paradigm shift in our patient's perspective of going to the dentist. The market is evolving, and as business owners, we need to meet these demands.
Author's note: To connect with igniteDDS, visit ignitedds.com.
---

Jason Watts, DMD, is a general dentist and owner of Watts Dental in Lithia, Florida. He is an avid triathlete and Ironman, consultant, creator of the Tri Smiles Foundation, and outdoor enthusiast. In his spare time, he speaks all over the country to dental students and dentists about trends in the economy, motivational speaking, negotiations, and building success. The most important thing is Dr. Watts hates bios! If you want to get to know him, talk to him at DrWatts@WattsDentalFL.com.