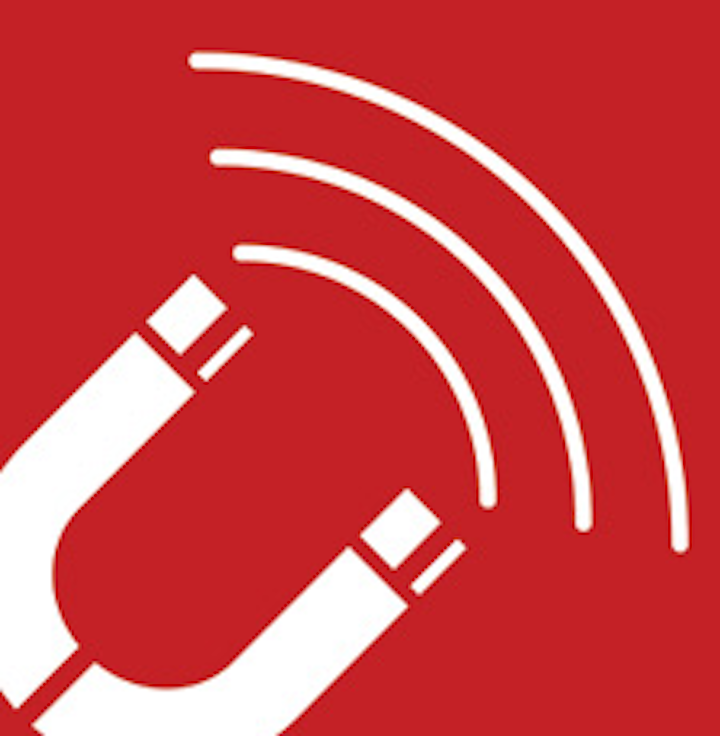 Colin Receveur
A dentist once told me, "If you're not on Google, you're nowhere." That on-the-money quote rings truer every day.
More than 90% of people start their search for a local services online,1 and Google controls about 75% of the online search market.2
Dentists in the '80s and '90s got by with print ads and entries in the Yellow Pages. Then came the early days of the internet, and dentists began using websites. Unfortunately, some dentists believe a great-looking website is still all they need to attract more (and better) patients.
Showing up in Google search results requires much more than a fancy website. That's why my company and others have crafted systems to take a comprehensive approach to digital marketing, from attracting prospects to getting more new patients in the chair.
Based on my experience, here are the five crucial patient attraction strategies all dentists need.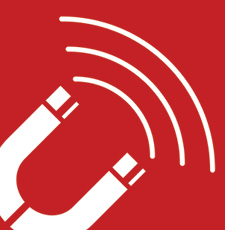 No. 1: GET A Fully responsive website
Early dental websites were often treated like digital flyers. At first, it was a novelty to have a website. An overwhelming number of dentists are still sticking with the digital flyer website look. Well, the novelty has worn off, and now prospects expect a website that is functional and helpful.
A website with fully responsive design is ideal for modern dental patients because it's compatible with a broad spectrum of devices, particularly mobile devices. This design allows users to quickly scan web pages and get to the information they need. As many as 60% of your prospects are using their cell phone or mobile device to access the website, and these patients want the bullet points (hours, and click-to-call).3 A website that's not fully responsive is likely to weed out countless prospects.
No. 2: Implement keywords and local search
The internet is basically infinite. It can be intimidating to think about how you can make your presence known and then attract the patients you want. Google has perfected an algorithm that helps users and businesses find each other, but it's still not easy to be seen. Websites that effectively use keywords and local search (using locations with keywords) are more likely to show up higher in Google searches.
Here's a simple rule you can follow: dentists should focus on one main keyword per content page. You'll use the keyword and the location of your practice in the first paragraph of the page and the last. Good use of keywords and local search can help you reach the right patients at the right time.
No. 3: Nurture the prospect
Attraction is the first step in the sales process. The prospect has to know about your dental practice and see the value in finding out more. If your website is attracting tons of visitors, but those visitors are jumping off the pages within a few seconds—or you're simply not converting many of those visitors into patients—you've got a nurturing issue.
Choosing the right dentist is no small task, and most prospects aren't going to be converted during their first impression of you. The entire conversion cycle can sometimes take 6–12 months.
So how do you stay relevant for these prospects that need more time and a bit more convincing that you are the expert? One excellent way is to provide compelling content and video that shows the benefits of your practice. Additionally, include opt-ins around the website (allow the prospect to download e-books, white papers, or emails with more information about services) so you can continue communicating with your prospects until they are ready to become patients.
The bottom line is this: patients want a dentist they can trust, and great nurturing allows you to build that trust before they ever walk in the door.
No. 4: Don't skimp on social media
Social media can be tricky for dentists. It's not a platform that will convert patients on the spot, but it can be a vital tool in building your digital presence. The key is the engagement of social media. In my opinion, there are two social media platforms that might be worth your time: Facebook and Google Plus. Of these two, Facebook is by far the most important. There are more than 200 million Americans on Facebook.4 It's much too big of an audience to ignore. Facebook has just a 6% organic reach for your posts (just 1% in some cases),5 but you can target certain groups with paid Facebook ads.
Google Plus allows searches to instantly find out more information about your dental practice, including hours and phone number, and this platform has a review application. Reviews are extremely important in building a relationship with prospects because they provide the social proof prospects need when deciding on a dentist.
No. 5: Track your results
The unexamined marketing system isn't worth having. If you're not tracking your marketing results, you have no way of knowing how well your marketing is working.
Successful dentists are using analytic systems to show exactly the effectiveness of each marketing campaign. Don't be afraid to do a little A-B testing to compare multiple marketing campaigns.
Another step in this process is phone tracking. Phone tracking allows us to learn what types of prospects are calling and how your staff is handling those calls. You'd be surprised to know how poorly some dental offices perform on the phones or simply at answering the phones. According to our data, the average dental office isn't answering 30%–40% of their calls during business hours.
The purpose of any marketing is to compel people to call. When you miss calls during business hours, or fail to return calls that go to your voicemail, you're throwing your money away.
Author's note: These items should be part of your larger digital marketing system. That's why SmartBox has a comprehensive Patient Attraction System helping more than 550 dentists. Visit us today at smartboxdentalmarketing.com.
References
1. Local Consumer Review Survey 2014. Brightlocal website. https://www.brightlocal.com/2014/07/01/local-consumer-review-survey-2014/. Published July 1, 2014. Accessed February 28, 2018.
2. Search Engine Statistics 2018. Smart Insights website. https://www.smartinsights.com/search-engine-marketing/search-engine-statistics/. Published January 30, 2018. Accessed February 28, 2018.
3. Report: nearly 60 percent of searches now from mobile devices. Search Engine Land Website. https://searchengineland.com/report-nearly-60-percent-searches-now-mobile-devices-255025. Published August 3, 2016. Accessed February 28, 2018.
4. Facebook Lite Has Reached 200 Million Users, Continuing International Expansion. Social Media Today website. https://www.socialmediatoday.com/social-networks/facebook-lite-has-reached-200-million-users-continuing-international-expansion. Published February 9, 2017. Accessed February 28, 2018.
5. Facebook Organic Reach is Declining. Here's 6 Ways To Fight It. Adgo website. https://www.adgo.io/blog/2017/6/8/facebook-organic-reach-is-declining-heres-6-ways-to-fight-it. Published June 8, 2017. Accessed February 28, 2018.
---

Colin Receveur, a nationally recognized dental marketing expert and speaker, is the author of several best-selling books on internet marketing, including the recently released, The Four Horsemen of Dentistry: Survival Strategies for the Private Dental Practice Under Siege. His company, SmartBox, helps more than 550 dentists on three continents get more patients, more profits, and more freedom. Contact him at colin@smartboxwebmarketing.com.