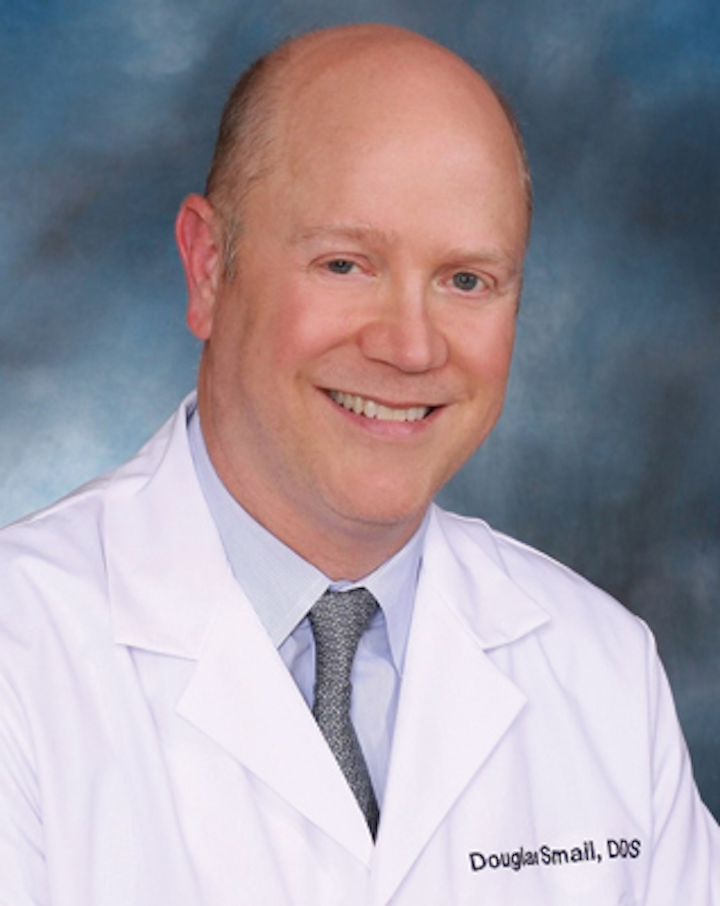 Douglas Smail, DDS
If you're struggling to form effective partnerships with your referring doctors, then maybe it's time to step up your game on creating referral relationships.
Mastering the art and science of referrals should be on the mandatory checklist for every specialist. There are too many competitive challenges out there to disregard this. As specialists, our success depends on helping our patients and their referring doctors through the specialty treatment process. We all try to do our best, but as we get busier, it becomes difficult to manage these complex relationships as well as we would like.
So how do you grow the practice in a significant, broad-based way? How can you become the preferred specialist to an emerging class of new patients (and their family and friends) who want the peace of mind of receiving the best possible care? Here are some ideas that we use at Spear Education with our member practices.
Communicate
We are sometimes faced with referral slips that are cryptic and patients who aren't sure why they are in our office. View these as opportunities, not headaches. Call the referring dentist for clarity. The dentist will appreciate the extra effort, and the patients will appreciate the special treatment.
A-list specialists are great communicators and have set up excellent systems in their offices so that everyone is kept in the loop.
Collaborate
To better meet the needs of our patients and referring doctors, we need to spend the time collaborating with our referring doctors. Discuss treatment planning for interdisciplinary cases with your referring doctors. If distance and traffic are problems, try using Zoom web conferencing programs to share photo imaging and intraoral scans. Remember, your surgery is just one part of the overall treatment plan.
A-list specialists are masters of collaboration, which is why they are doing the big cases we all want to do.
Cooperate
There are times that patients and referring dentists don't see the treatment plan the same way we do. We want to do the best possible treatment plan, but that doesn't always happen. Ultimately, the referring dentist is the quarterback and the patient always makes the final decision. I have had many patients return for comprehensive implant surgical treatment because I gave them the power to change their minds and come back when they were ready.
Inform patients and referrers of concerns, but respect their decisions and try to be positive and supportive.
Educate
As specialists, all of us have spent time during residency training in educating our interns, general practice residents, dental students, physician colleagues, and others about who we are, our skills, and our training. Our skills as educators must continue throughout our practicing career. We need to educate our patients about all aspects of their surgical care, and groups such as Spear Education have waiting room videos and procedure- anddiagnosis-specific videos to help us. We also need to educate our referring doctors about our skills, our abilities, and advances in our specific fields. On a personal level, it also means learning and incorporating new techniques and procedures in our own practices.
A-list specialists are at the cutting edge in their knowledge and training, which provides more value to their referring doctors and their patients.
Placate
Despite our best efforts, not everything we do is a complete success. When things don't go as planned or the treatment fails to achieve the goals we all hoped for, we need to be honest, professional, and accountable. No one ever wins the blame game. Having to be right always creates more problems than it ever solves.
A-list specialists find a way to placate their patients and referring doctors and go the extra mile to help make things right.
Cogitate
As specialists, we are all highly educated and intelligent people. If that's true, then why do we sometimes act so foolish? Demeaning others' work or skills does not make you a better doctor in your patient's eyes. Think about what you say and do before you say or do it—and read the referral slip! I gained a number of great referring dentists because one specialist could not understand that "evaluate patient for implants" did not mean "place implants wherever you want and send the patient back as a complete surprise."
A-list specialists always find something positive to say and are always thinking about how to make things better and easier for the patient and the referring dentist.
Participate
Get involved in your community. Be an active member in your dental society and local charities. Join or start a Spear Study Club. You will get to know your referring doctors on a deeper level both professionally and personally. The majority of our referring doctors are great people as well as great dentists, and it's rewarding to spend time with them.
A-list specialists are out there and taking leadership roles in their communities, which generates personal referrals—and these are the best kind.
At its highest level, dentistry is truly a team profession, with all members bringing their A game to provide every patient the best care possible. One of the best ways to grow as a practice and become an A-list specialist is to commit to being a growth partner with your restorative practices, so they can become A-list referring practices at the same time.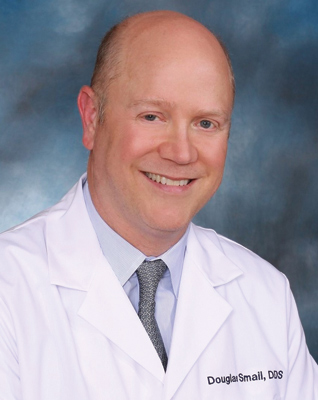 Douglas Smail, DDS, is an oral and maxillofacial surgeon at East Hudson Oral & Maxillofacial Surgery in Troy, New York.