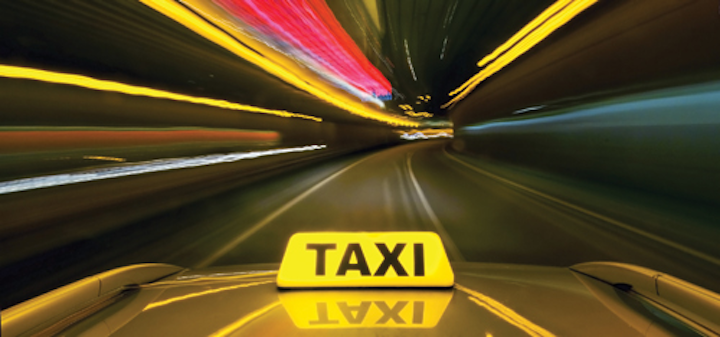 Patti DiGangi, RDH
I recently took a taxi to a meeting at the offices of the American Academy of Periodontology. I wasn't in an Uber or Lyft this time, but an actual taxi. I asked the driver how his business was going. He said things were tough. His father had bought the taxi medallion seven years earlier from the city of Chicago for $345,000. At the time, there were about 7,000 taxis on the streets of Chicago.
Since the Uber/Lyft innovation came into being, taxi medallions now cost only $28,000. The City of Chicago has 4,900 available, and there are only about 1,300 taxis remaining—all fighting for fares while maintaining their taxi traditions. The driver's father had had a heart attack, which he attributed to the stress of the job, and which led to his early retirement.
This is a story of a paradigm shift. Dentistry is going through a paradigm shift similar to the taxi business. It's called teledentistry.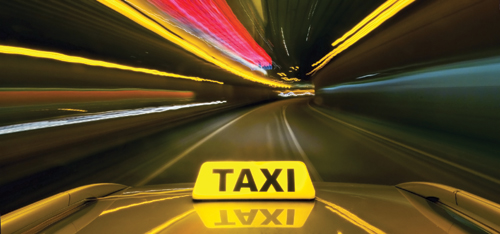 © Corepics Vof | Dreamstime.com
Paradigm shift resistance
When paradigms shift, they are almost always met with resistance. We are often unable to see the evidence even when it's right in front of our eyes. If we see it, we try to rationalize it away. We can even declare that the evidence is inaccurate. Resisting the advent of teledentistry can be perilous.
Paradigm shifts have happened many times throughout history. Fifty years ago, in 1968, Switzerland dominated the world in watch making, with 65% of the market.1 They and nearly everyone else thought this would continue because the Swiss had dominated the world of watch making for 60 years.
Yet by 1980, Switzerland had less than 10% of the market and many of the craftsmen had lost their jobs.1 The Swiss had refused to consider a new development—the quartz movement. Ironically, it was invented by a Swiss citizen. Yet, because it was different and had no mainspring or knob, it was rejected by many.
The Seiko Corporation of Japan accepted and embraced quartz movement technology and, along with a few other progressive-thinking companies, became the new leader in the watch industry.
Will dentistry resist the opportunities teledentistry can bring? Or will it cling to its version of knob and mainspring traditions?
Teledentistry is a disruptive innovation and a rising trend. The term disruptive innovation was coined in the early 1990s by Harvard Business School professor Clayton Christensen.2 Disruptive innovations are not breakthrough technologies that make good products better; rather, they are innovations that make products and services more accessible and affordable, thereby making them available to a larger population. We have seen many disruptive innovations during the past decade.
Traditional dental practice
Our long-held model that dentists' offices are the system is still the case for the majority of practitioners. Dentists, dental hygienists, assistants, office managers, and a few other players exist primarily to enhance patients' own efforts to keep their teeth clean, and they remain on standby to repair damage when necessary.
If you're thinking, "Yes, that makes sense," recent statistics tell us differently.
The American Dental Association Health Policy Institute research shows that dental spending in the United States began to slow in 2002, well before the Great Recession.3 It has continued to be flat since 2008.3 Through 2015, there was no change in this trend with a slight uptick in 2016 and 2017.3 Doing more of the same won't change this trend.
Most practitioners feel this trend with empty chair time. Even if they're fully booked, there is a limit in the number of patients that they can see.
Profitable outreach without adding more chairs
Teledentistry offers a way to profitably build a practice without adding more chairs. It can start simply with peer-to-peer connections. This type of connection creates a very strong communication and referral system, and can be done interprofessionally or intraprofessionally.
Intra-professionally connects dental teams working in different locations and different work shifts. An interprofessional network connects external care team providers, such as dental specialists and physicians.
Using an intraoral camera, tablet, and specialized teledentistry software, the practitioners can easily obtain and share through a HIPAA-encrypted connection, patient information via live streaming, or via the store-and-forward method of sharing diagnostic images, videos, and documentation.
TeleDent by MouthWatch is the only dental software platform designed specifically to help dentists, hygienists, and specialists easily and effectively integrate the benefits of teledentistry into the workflow. MouthWatch has optimized their software for unique teledentistry workflows.4
The result is that patient outcomes can be similar to visiting a brick-and-mortar dental office.
Game changer paradigm shift
Teledentistry codes D9995 and D9996 are included for the first time in CDT 2018, and these new codes are game changers. Now, reimbursement can be billed through the existing dental office system.
Teledentistry is more than the latest trend or new gadget. It is a disruptive technology similar to Uber and the quartz watch. Teledentistry represents a world of opportunity. You don't want to be left behind, winding your watch while you wait for a taxi.
Author's note: Parts of this article are excerpts from Teledentistry: Pathway to Prosperity by Patti DiGangi, RDH.
References
1. Young A. Markets in time: The rise, fall, and revival of Swiss watchmaking. Foundation for Economic Education website. https://fee.org/articles/markets-in-time-the-rise-fall-and-revival-of-swiss-watchmaking/. Published January 1, 1999. Accessed September 14, 2018.
2. Disruptive innovation. Infographic. Christensen Institute website. https://www.christenseninstitute.org/disruptive-innovations/. Published 2018. Accessed September 7, 2018.
3. US Dental Expenditures 2017 Update. American Dental Association website. https://www.ada.org/~/media/ADA/Science%20and%20Research/HPI/Files/HPIBrief_1217_1.pdf?la=en website. Published December 11, 2017. Accessed September 7, 2018.
4. Introducing TeleDent. MouthWatch website. https://www.mymouthwatch.com/teledentistry.php?gclid=EAIaIQobChMIkPT3gamS3AIVCLnACh21zQpVEAAYASAAEgK_WvD_BwE. Accessed September 7, 2018.
Patti DiGangi, RDH, is an international speaker who stresses prevention and working with dental professionals to improve practice profitability. DiGangi is the author of the DentalCodeology series of books, most recently Teledentistry: Pathway to Prosperity–A Critical Decisions Workbook, coauthored by Cindy Purdy, RDH. DiGangi also holds publishing and speaking licenses with the American Dental Association for Current Dental Terminology and Systemized Nomenclature of Dentistry (SNODENT) Diagnostic Coding.