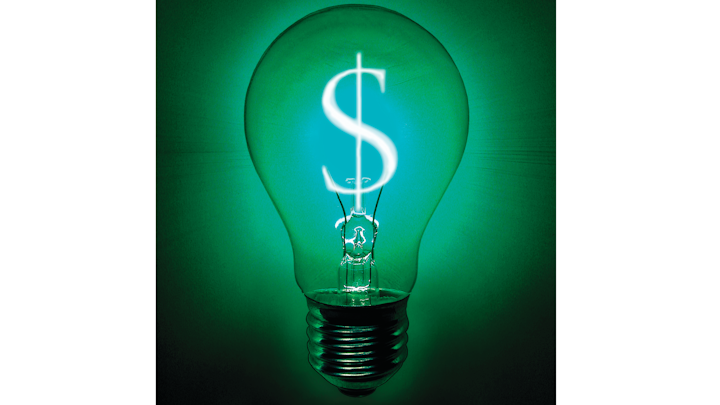 © Dave Bredeson | Dreamstime.com
If there is one thing that all offices have in common, it's the desire to save money wherever possible. There are several things that an office can do to reduce the unexpected expenses that pile up out of nowhere. By taking a few easy steps—some in the short-term and others in the long-term—any office can keep more profits in the cookie jar. They need only be willing to adopt these easy habits in management style.
Multitask your hires
When hiring, some practices wear blinders when looking for new talent. They stick to the idea of making "dental office experience" their main (and sometimes, only) priority. The time for that is well past. Résumés will fly in from a wealth of sources if you are searching in the right places, but sticking to dental experience is a narrow-minded idea.
Are you hiring for reception? Consider that general customer service experience in a fast-paced environment might help you more than the standard "dental receptionist experience." You can teach dental terminology to someone pretty quickly, but looking for a multitasker who knows social media, for example, might help you fill another hole you've overlooked.
Looking for a new office manager? I would trade at least five years of strictly dental office experience for a savvy manager who has extensive computer knowledge. You won't be looking to fill in his or her downtime with useless tasks.
Wouldn't it be amazing if your receptionist could put out a Facebook coupon for new patients, or your manager could clean up the storage space on your computers and (gasp!) make them fast again?
Fix your own stuff
When it comes to being handy, there are doers and there are callers. Get your office to switch to the former for the easy stuff. We've all heard the adage about giving someone a fish versus teaching them to fish. Well, the truth is that there are several small tasks you are calling out service for that you can do yourself—and rather easily.
Any distributor partner worth their salt will have awesome technicians who will share their knowledge. They don't want you unhappy because you still need to call them to change a filter or change an O-ring (whatever that is). Some even have preventive maintenance programs where they will come out and give you an evaluation of your major equipment.
If you talk to good technicians, they can easily teach you at least three things in 30 minutes or less to save you the cost of a future service visit. Some of the things you can do are so easy that you'll wonder why you waited to read this to do them.
Be realistic about your equipment
There is a reason that people don't drive the same car for 10 years or use the same cell phone after three years unless they absolutely have to. The same applies to dental equipment.
There are several items that can last 20 years or more, but items with electronics or many moving parts and seals have a lifespan for a reason. If you try to extend the life of equipment too far past the manufacturer's recommendation, it can become a money pit.
At some point, you should consider a cost-benefit analysis (which a good equipment specialist can spell out for you) to see the light. Basically, even though you paid off that 10-year-old autoclave five years ago, the money to repair the less-durable parts such as seals and gaskets can add up. Eventually, the wear of taking it apart can affect the parts that still work.
Consider this: If you are presented with a repair quote on a very old machine for $1,500, there are no guarantees that another small part won't fail soon after. With nothing under warranty at this point, $1,500 sounds much more enticing as a very nice coupon toward the purchase of a nice, new model. Trust me when I say that nothing stands out to patients like old or new equipment.
Take the plunge into technology
If you're over the age of 30, like me, consider yourself a technology immigrant. We are part of the last generation that wasn't born with an iPad or cell phone constantly in front of us, and it's almost painful when trying to understand the latest and greatest innovations. However, if you infuse some younger talent into your practice, you'll get a lot more help and enthusiasm in taking this step.
Saving money by not purchasing new stuff is a fool's philosophy. Every piece of dental equipment that comes out has one thing in common: it is designed to get more patients seen, patients seen in less time, and patients diagnosed better and faster than ever. The money you are keeping in your pocket by not exploring is nothing compared to the growth these items bring to your bottom line.
If you need a younger partner to make it more tolerable, the investment in technology will more than make up for it. That's a fact.
Getting started
Some of the items I've described cost nothing to get started, so hopefully I've motivated you to at least change your thinking on a few topics. As for the large-scale changes, it certainly doesn't cost a thing to sit your favorite salesperson and equipment specialist down to entertain your questions and show you what technology might be best for your business. If the return policy of your distributor is clear and fair, there is no reason that you would be steered into something that the person didn't think you needed.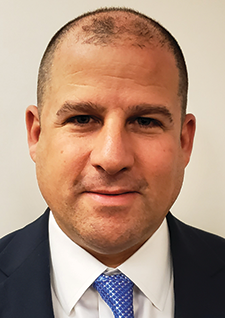 Matthew Newman is the operations manager for the Baltimore/DC/Northern Virginia region of Patterson Dental. With 20 years of experience in operational management, he has spent the bulk of that time in both business-to-business/distribution and hospitality. He can be reached via messenger on LinkedIn (linkedin.com/in/matthew-newman-9582979/).