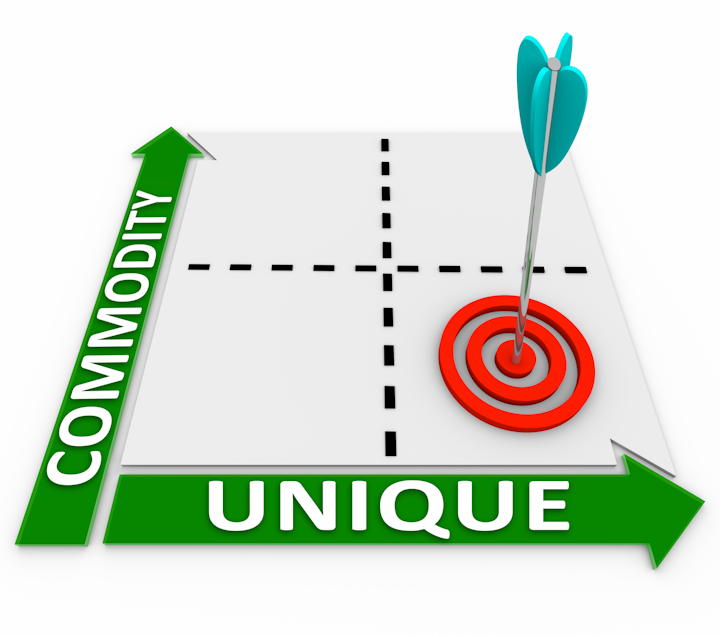 © Iqoncept | Dreamstime.com
This year I was honored to receive an invite to speak as a lecturer at the American Association of Orthodontists' 2019 Annual Session in Los Angeles, California. As I immersed myself in orthodontics at this event, which brings together more than 17,000 dental professionals from all over the United States, one thing became increasingly obvious: commoditization is becoming a bigger and bigger threat to orthodontics—and to the dental and health-care industries as a whole.
The digital era has ushered in a number of disruptors that bypass traditional business models. These companies provide direct-to-consumer services that can be ordered online and fulfilled from a single remote location. In dentistry, we're all familiar with SmileDirectClub, which offers a new smile in the mail. But what about medicine? Well, Roman offers men online doctors who they can see right in their homes. These doctors can diagnose and prescribe, and the prescriptions can even be delivered right to you. Recently, Roman has even launched a comparable service focused on women. What do these companies have in common? They save money by forgoing local storefronts and staff—money that is often funneled into large nationwide advertising campaigns that raise awareness and get curious consumers logging on.
If your practice is feeling the commoditization pinch, how can you combat this problem? As a business owner who has faced the issue of commoditization in the print industry and still managed to grow my business year over year—including 20% in 2018—I have three tips that worked for me and should work for you if properly implemented.
1. Find your unique selling proposition
Your unique selling proposition (USP) is something that differentiates your practice and makes it valuable to prospects. When competing against convenience, the smart money is on professional excellence. Research your competitors and their entire new-patient journey by secretly shopping them. Pretend to be a new patient and go through the process. Write down what you like about their processes and what you don't like. Then, secretly shop your own practice and compare your findings. More specifically, compare notes to establish what's unique about your practice. Decide if that unique factor would make or break a potential patient's decision to choose you. 
If there's nothing distinctive about your practice, consider making changes. Invest wisely in improvements that will set you apart. (For example, a new espresso machine might not sway prospective patients like a simpler booking system.) Here are a few good examples of dental USPs: putting families first ("We're the only dentist in [your city] to offer a free pediatric checkup with a single full-priced adult checkup."); putting health first ("If you develop a cavity within six months of your last checkup, we'll fill it for free."); and putting community first ("For every checkup you receive with us, we donate one to a child in need.").
2. Actively promote your practice through the lens of your USP
Once you establish your USP, use it to inform every single piece of promotional material you have. Think of it as your new brand. First, add it to all of your practice's passive communication channels, such as your website, Google Business Listing, social media profiles, business cards, signage, and really everything that people encounter when learning more about your practice.
The next step is to proactively promote your practice and its position in the market (your USP). In order to convince people to choose you, they first need to be aware that you are an option. This goes beyond relying on a smart referral program. My recommendation is to identify the target market that you most want as a new patient (probably households with children, a certain household income, and within a specific radius of your practice) and reach them with biweekly or monthly postcards. Couple this direct mail campaign with similarly branded digital ads on Facebook, Instagram, and Google. I've seen dentists use this strategy to great effect—and written about them here. One doctor increased new patients by 349% and another by 143%. And just last month you met Dr. K, who went from direct mail–phobic to a believer after one campaign increased his new patients 88% and allowed him to double his staff.
3. Make yourself available and visible to the community
This goes hand-in-hand with promoting your practice through the lens of your USP. For dentists, who are in a very personal profession, I recommend getting active in the community to continue building trust and awareness with prospective patients. For example, sponsor a little league or softball team. Community activities also create a huge opportunity for content. Take lots of photos and share them on social media. Even go live on Facebook while you're there! 
Put these three steps to use and you'll be well on your way to shrugging off the commoditization facing dentistry—and you'll have a head start on the competition.  
---
Author's note: You can check out the video case study of the dentist who increased new patients by 349% by visiting postcardmania.com/dr-tanty.
---
JOY GENDUSA is the founder and CEO of PostcardMania. Using just postcards, a phone, and a computer, she built PostcardMania from a one-person start-up into an industry leader. PostcardMania serves 82,401 clients, including 5,750 dentists. Need help promoting your practice? Call one of PostcardMania's dental marketing consultants at (844) 269-1836 or email Gendusa at joy.gendusa@postcardmania.com.