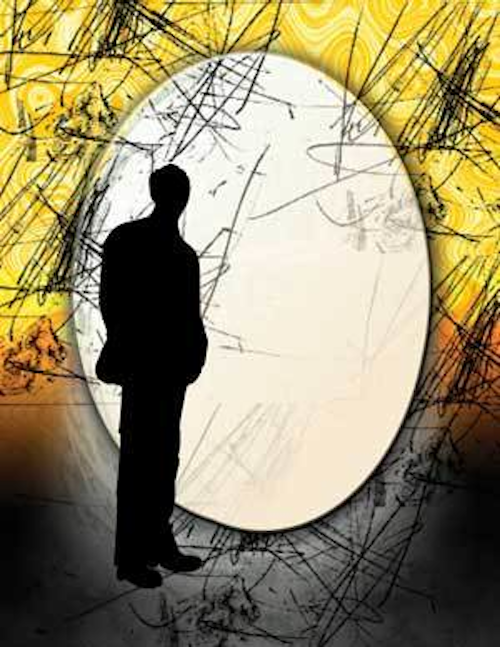 Each dental career is a journey, withmany defining financial steps along the way. The success of a dental career depends largely on how each step is handled. Some steps are predictable because of licensing and regulation. The effects of other financial steps vary, depending on how each doctor handles them.
After consulting to thousands of general dental and specialty practices since 1985, Levin Group has identified seven financial steps common to most dentists throughout their careers:
Step 1: Obtaining a diploma and license
Dental school costs continue to rise. According to the American Dental Education Association, the average debt for dental students upon graduation is $122,263. Although this may seem like an enormous amount of money, it is actually the single best investment any dentist will ever make. Remember that the cost of $100,000 to $200,000 for a dental school education is minor compared to a multi-million dollar return.
Consequently, dental school is an excellent investment and worth the accumulation of debt. If you think of dental school debt as business investment debt, then it makes perfect sense considering the long-term return.
Step 2: Becoming an associate
Dentists often start out as associates. This makes perfect sense for many. They can become acclimated to the practice environment at a comfortable pace, while learning many do's and don'ts about running a practice. This time can also act as a financial buffer period. Educational debt can be paid down before more debt is taken on to acquire a practice and assume its costs and expenses.
While some dentists prefer to be an associate for a short time, others may stay in the arrangement for a decade or longer, depending on their needs and preferences. This is an individual choice.
Step 3: Buying a practice
The majority of dentists eventually become practice owners, uaually incurring significant additional debt in the process.
At this point, dentists have completed dental school and entered dental practice, and will continue to accumulate debt throughout their late 20s and early 30s. Complicating matters is the fact that many dentists use the cash flow from their newly acquired practice to fund lavish purchases. Expensive new cars, exotic vacations, and second homes add up fast. In this situation, many dentists save very little money until after their children have gone to college. While the practice is providing a return on investment, it is not part of a well-constructed financial plan.
When purchasing a practice, it is best to have a financial plan in place. Otherwise, dentists simply guess whether their decision is right or not. As with many dental practice decisions, it is prudent to have the right transition guidance from a certified financial planner who is knowledgeable about dental practices.
These individuals are excellent at projecting the potential revenue and profitability of a practice over the near future. This allows dentists to understand whether or not they will be able to accumulate wealth at varying points in their careers. Using the right advisor can help you make an informed decision about the significant investment of buying a practice.
Step 4: Maximizing production
Production is the next priority of most dentists who enter or purchase a privately owned practice. The question for each practice is - what does the doctor want the production to be from a strategic planning standpoint? How will the practice reach that goal?
Some dentists put an effective strategic plan in place. This includes a diverse service mix to attract a varied base of patients. Others wind up taking a less effective approach. For example, some young dentists enroll in all managed- care insurance programs in an effort to grow their patient base quickly. In the short term, this works. However, it is very difficult to move beyond single-tooth and need-based procedures to more lucrative elective services with this model. Consequently, these practices invariably experience extremely high volume, low fees, and low production - not a good combination.
Step 5: Ensuring profit
Profit should increase every year, allowing the doctor to not only get out of debt, but also gain a return on investment and fund his or her lifestyle. Without profit, a doctor will have difficulty funding a retirement plan and personal savings, both of which are necessary to achieve financial independence.
Another benefit of profit is that it allows for investment choices in the practice. Without profit, a practice cannot invest in advanced technology, excellent staff, continuing education or a well-designed facility. All of these contribute to the success of the practice, both from a quality-of-care standpoint and as a return on investment. Profit is essential as an investment vehicle to improve a dental practice.
Step 6: Getting serious about financial planning
Levin Group has observed that many dentists do not begin serious financial planning until they are in their early 40s. It is better to have a lifetime financial plan in place as early as possible. The sooner dentists begin to fund retirement and accrue personal savings, the earlier they will reach financial independence and the more money they will have to fuel their lifestyle and retirement.
The best-case scenario is to establish a lifetime financial plan and appropriate retirement planning to begin putting money away. Following the development of a lifetime financial plan by a certified financial planner, dentists will better understand which retirement plan is best for their situation. These plans may need to change periodically as wealth and age considerations play a role.
Remember that the incredible excitement and satisfaction of practicing dentistry should ultimately lead to financial independence. Instead of Step 6, financial planning should be Step 1!
Step 7: Transitioning the practice and retirement
While there are many years for a young dentist to consider a long-term transition, practices that build the most value do so because of careful planning. A dentist may want an associate to become a partner. Alternately, a dentist may prefer to eventually buy this person out. Regardless of how it is decided, either choice has far-reaching financial implications.
Dentists must also consider the transition to retirement. When should the planning for this process begin? Approximately five to seven years before the dentist wants to retire, which allows time for financial planners to understand the financial condition of the dentist.
Too many dentists rely on the sale of the practice to fund their retirement, and they are often disappointed when the proceeds from the final sale are less than expected.
Focus on production and financial planning
Carefully examining the financial steps experienced by virtually all practitioners is useful for dentists who want to better understand the strengths and weaknesses of their practices. In its 22-year history, Levin Group has had the opportunity to consult to thousands of practices and work with several university dental schools. In that time, we have observed clear patterns regarding how and when practices reach each financial step, and what it takes to move on to the next step.
Evaluating practice financial steps gives dentists the opportunity to influence and affect change, both in the practice and in a career, which allows for routine benchmarking of progress.
Concentrating on production and financial planning are two of the best ways for dentists to get to the end of their careers with no debt and a financially secure retirement.
Information on maximizing potential
To learn how you can maximize your potential at each step of your career, call for a no-cost consultation with a practice development specialist at (888) 973-0000, or send your contact information to customerservice@levingroup.com with "Maximize Potential" in the subject line.
Roger P. Levin, DDS, is founder and CEO of Levin Group, a leading dental management consulting firm that is dedicated to improving the lives of dentists through a diverse portfolio of lifetime services and solutions. Since the company's inception in 1985, Dr. Levin has worked to bring the business world to dentistry. Levin Group may be reached at (888) 973-0000, or at www.levingroup.com.