Pearls For Your Practice
Pearl #1-The Seltzer Institute. I suspect that there are a lot of dentists out there like me. I am totally confused about how to make sense out of the high-tech dental market. Where do you go to get good information? If you go to the exhibit floor of most meetings, all you get is a lot of hype and promises and high-pressure sales techniques. When does it make sense to buy another computer and what should you expect that computer to do, given today`s advances in electronics? Have you bought an in
Aug 1st, 1996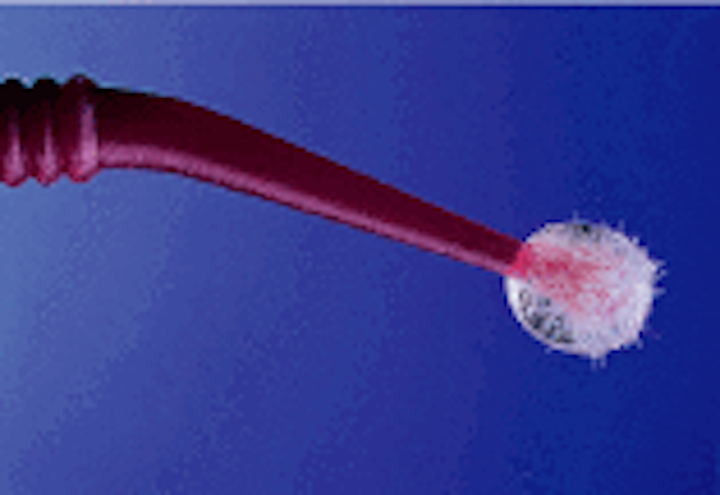 Joseph A. Blaes, DDS
Pearl #1-The Seltzer Institute. I suspect that there are a lot of dentists out there like me. I am totally confused about how to make sense out of the high-tech dental market. Where do you go to get good information? If you go to the exhibit floor of most meetings, all you get is a lot of hype and promises and high-pressure sales techniques. When does it make sense to buy another computer and what should you expect that computer to do, given today`s advances in electronics? Have you bought an intraoral video camera, but find that it gathers more dust than pictures of teeth? If so, you are not alone! The untimely and unwise purchasing of high-tech equipment is one of the leading causes of financial difficulty, staff turmoil and major personal frustration in many dental practices all over the country. What you need is not more equipment-or less equipment-but a better understanding of how to use the high-tech gear you already have and how to develop a strategy to buy equipment that makes sense for your office. Is there anyone out there who can give us an unbiased view of high-tech equipment? Yes. Steven M. Seltzer shares technology secrets unavailable anywhere else in dentistry. Steve is a nationally recognized expert on dental technology and what it can and cannot do for your practice. He speaks at meetings around the country and I would recommend that you hear him. Steve has some excellent video presentations available, writes extensively about high-tech dentistry and has published many articles in leading dental publications. He also is available for consultation. Contact him at the Seltzer Institute at (800) 229-8967.
Pearl #2-Microbrush by the Microbrush Corporation (Figure 1). Someone finally invented a good alternative to the bristle brushes that we have been using all these years to place materials onto teeth. I can remember buy- ing camel`s hair brushes from an art store in the early days. There always has been a lot of waste with the bristle brushes because of the amount of material needed to wet the brush. Now, Microbrush brings us a uniquely designed system comprised of small, nonlinting, nonabsorbent fibers. It sounds like a brush that would not pick up anything. In reality, the solutions to be applied are held in suspension between the fibers, creating a nondripping sphere that contains the material until it is applied. So there is no waste! Now there is no need to place two or three drops of material in a well. The Microbrush bends easily for the accurate placement of solutions as small as one-eighth of a drop. Now we must push the material makers to provide better dispensers. This is a great, new item that I would not be without. Call your dealer right away or call Microbrush at (414) 375-4011. Don`t accept a substitute; get the best!
Pearl #3-The Christensen Crown Removers by Hu-Friedy (Figure 2). If you have heard Dr. Gordon Christensen lately, then you probably have heard him speak about the ideal in-strument for break-ing the cement bond after cutting a slot through an old, metal crown you are trying to remove. He de-scribes how to take an old, broken elevator and grind the tip to look like a small screwdriver tip. The elevator handle gives great stability and prevents the tip from slipping and causing injury to soft tissues. Pressure against the tooth is lessened, which reduces the potential for tooth fracture. If you never quite got around to making one of these instruments for yourself, it`s OK. Now Hu-Friedy has done it for you. You can purchase this very handy instrument in a straight and a right-angle model. No office should be without one of these terrific crown removers. The numbers are CRCH1 for the straight model and CRCH2 for the right angle. Contact your dealer or call Hu-Friedy at (800) 483-7433.
Pearl #4-The Dynamix Digital Macro Camera. The first digital camera for dentistry is being marketed by SciCan. I saw the camera at the Chicago Midwinter and again at the Hinman in Atlanta, and I was amazed by the possibilities that it brings to the dental practice. The camera is prefocused by selecting an appropriate lens for it. Then you just point and shoot. The camera will store 48 high-resolution images, which then can be downloaded to a computer in order to view the images or store them or manipulate them with an imaging program-no film, no developing. The camera is IBM- and MAC-compatible. Contact your dealer or call SciCan at (800) 572-1211.
Dr. Blaes practices in the St. Louis area and has developed every type of dental practice from solo to a 10-man group. He is known for his expertise in dental techniques and his innovative systems designs. He lectures, writes and conducts "in-house" seminars. He may be reached at (314) 843-3300.
Figure 1
Figure 2