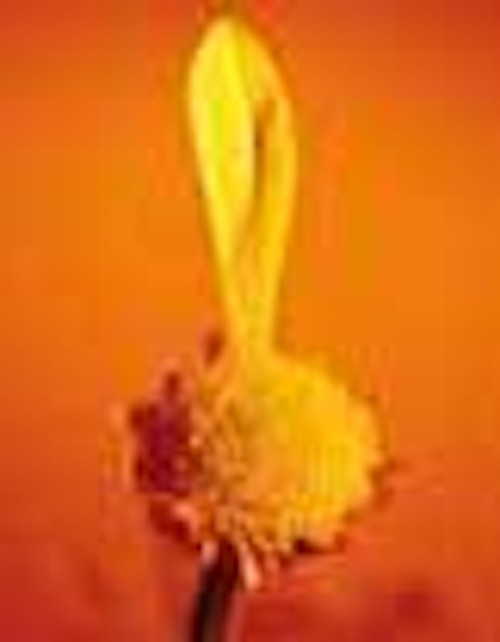 by Linda L. Miles, CSP, CMC
Are you looking to grow your practice this year? Then don't focus your efforts entirely on attracting new patients. Although new patients are an important part of a practice's growth strategy, there could be a virtual gold mine of untapped treatment just sitting in your charts.
Practices frequently will boast of a recall rate or preventive-care rate of 90 percent. But when you compare the number of patients-of-record to the number of hygiene patients actually seen, you'll usually find that most hygiene departments are treating only 40 to 60 percent of the patient base. This percentage, which is not uncommon, is significantly different than the perception held by the doctor. So, in most cases, practices have a huge amount of untapped dentistry ... and they don't even know it!
The most effective growth strategy, depending upon your practice's situation, would include a program to monitor the unaccepted treatment of existing patients, a plan to maximize treatment acceptance, and a proactive reactivation campaign. These marketing activities should be performed in addition to initiating programs to attract new patients. Remember, it's much easier to present and gain acceptance from people who know you — your existing patients — than from new patients that you haven't met.
Monitoring past-due and unaccepted treatment
The first step to monitoring and then initiating a proactive reactivation program is to have a good understanding of the past-due preventive care and unaccepted treatment actually in your charts. To do this, conduct a 100-chart audit. Simply pull 100 charts at random from your active files. Then, review the charts to determine how many of these patients are past due for their preventive-care appointment, how many had treatment presented and didn't accept treatment, and how many of your existing patients are up-to-date.
You also can obtain this information from your practice's software program. All good dental programs offer a report comparing presented and unaccepted treatment. This should be used for the initial evaluation, as well as monitoring acceptance rates on an on-going basis. Be sure you review the data in the patient files and make sure that when different treatment options are presented and entered, the duplicate options are deleted from the file once the patient has made a choice.
This 100-chart audit will give you a true representation of your actual, active patient base. It also will give you a realistic view of your treatment acceptance rate. You may be surprised at what you find.
Evaluating your patient base
As mentioned earlier, on average, the practices we visit have only 40 to 60 percent of their charts that can be considered active and up-to-date in terms of preventive care and unaccepted treatment. When evaluating your active patient base, it's important to take into consideration that all of your patients' dental habits are not the same. A typical patient base is usually comprised equally of three types of patients.
The top third of all patients are what we call the clean/healthy mouth. These are patients who don't need a lot of operative or restorative dentistry because they maintain the health of their teeth and gums and/or have completed any necessary restorative care.
The middle third are patients who need operative and cosmetic dentistry, and they can afford it. However, they are busy executives or housewives, and they tend to postpone treatment and preventive care because of time.
The lower third are the patients who are the "I'll bother with my teeth when my teeth bother me" type. Dentistry is not valuable to them and definitely not a priority. They go to see a dentist when a tooth breaks or causes them pain.
The goal of a practice should be to see all of the top -third patients on a consistent basis, and all of the middle-third patients. Realistically, you can expect to have only half of the patients in the lower-third group as active patients.Then, your goal should be to get 85 percent of your patients active through your patientreactivation program and by maximizing treatment acceptance.
Maximizing treatment acceptance
It has been my experience that a typical practice has about a 50 percent case-acceptance rate. The first step to maximizing treatment acceptance is deciding what type of dentistry you want to provide ... and I don't mean what type of procedures you want to do. I'm talking more about making a commitment to your profession and to your patients to always recommend ideal or optimum treatment. You also should do everything possible to make ideal treatment financially comfortable for patients, even if this means providing solutions such as a payment plan or phasing treatment. Patients will find a way to pay for optimum dentistry, just as they find a way to pay for everything else.
Recommending only optimal dentistry actually can improve patient-acceptance rates. Dentists may not realize it, but when they offer too many alternative treatments, they often confuse the patient and he or she accepts nothing. The patient may also take the path of least resistance when offered treatment alternatives, and this is usually the treatment with the lowest cost. That said, I've never met a patient who was really happy with anything less than the best.
A lot of dentists have a fear of rejection or a fear of sounding like a salesman. Let's put dentistry into the realm of human medicine. For example, if I fell off the stage lecturing and broke my arm in three places, when I went to the hospital emergency room, they would not say, "You have three treatment options: 1) a body cast if you want complete healing; 2) a soft cast on your arm and you will be just a little bit crippled; or 3) a sling, and we'll pray that it heals!"
Enhancing communication skills
Communication skills are critical to treatment acceptance. A practice must identify who will be speaking with the patient regarding the treatment and fees. For this important job, the doctor must select those members of the team who can do it most effectively. Although it may vary by practice, there generally are four different ways to present the treatment and the fee.
If the doctor is one of the 30 percent of dentists who is totally comfortable with his or her fees and has no problem discussing them, then he or she should present the clinical aspects of optimal care and the estimated fee. The fee discussion would go something like this: "Your total investment, as far as the fee is concerned, will be approximately $3,500." I don't recommend that the doctor ever get involved in the discussion of how the patient will pay for treatment. This is the financial coordinator's responsibility.
Another way to present treatment and fees is to have the doctor and financial coordinator present the plan and the fee. The doctor sits down and presents the clinical aspect and then says, "I'm going to escort you to visit with my financial coordinator. She will be glad to go over the fees and the financial options available in our practice."
We have borrowed the third option from specialists. Specialists realize that the doctor's time is the most expensive time in the office. They also realize that staff members with excellent communication skills actually can have better results presenting the custom-designed treatment plan and fee. With this option, the doctor is not involved at all. The doctor would say something like, "Mrs. Jones, since your last visit, I studied your X-rays, your photographs, and your models. I've created what I believe to be your ideal treatment plan. My treatment coordinator will go over it with you in detail and answer any questions. Then, she will take you out front to talk with our financial coordinator, who will go over the financial options. I look forward to seeing you on our schedule soon."
The final option is to have one person — the dental assistant, hygienist, or whoever is designated as the treatment coordinator — present the clinical treatment plan and also quote the total financial investment. When it comes to the details of insurance and payment, the financial coordinator should go over this with the patient.
Overcoming obstacles to treatment acceptance
Money is one of the primary reasons patients walk out the door during the presentation of the treatment plan and fee. Quite frequently, patients are embarrassed and will not tell you that money is the issue. I have found that there is a major misconception among consumers. People believe that if they don't have dental insurance, then they can't afford to go to a dentist. So, one of the best things you can say before a patient has the opportunity to decline treatment is, "Mrs. Jones, if money were not a problem, can you think of any other reason why we should not proceed with your treatment?" Then, solve the affordability issue by providing the patient with creative financing through a third-party payment program.
One current theory is to not give the patient financial options until you meet with some resistance. I don't agree with that. As an educated consumer, I like to know all of my options. Even if patients can afford to write a check, I would like to let them know that there are alternative financial options available, especially if you offer CareCredit and its interest-free payment plans.
Another issue with treatment acceptance is fear of the dentistry itself. This can be overcome with sedation dentistry. Finally, time can be a problem, especially for that second segment of your patient base, the busy executive or housewife. Consider offering executive hours for busy people ... and then promote it!
Tapping unaccepted treatment
Increasing treatment acceptance is important with new and existing patients. But what about all of the past-due preventive care and unaccepted treatment still sitting in your charts? How can we get those patients into your chairs?
You simply need to establish a consistent reactivation program, which may include letters and telephone contact. For reactivation calls, it's important to understand that if you have the wrong person with the wrong verbal skills doing this, you will not get good results.
Let patients know the hygienist is in great demand. If these reactivation calls are not being done, it's usually because there are no available hygiene appointments. So take a look at your schedule and patient base. If a practice has 2,000 active patients and only one full-time hygienist, you know this practice is losing a great deal of treatment opportunity because it does not have the ability to see even half of its patients.
For unaccepted treatment reactivation, run a report to see how much treatment was presented in the last 90 days. Then compare it with how much treatment is on the schedule. Patients with unaccepted treatment should be contacted and addressed in the following way: "Dr. Smith recommended that you have a crown three months ago, and you were going to think it over and talk with your spouse. I just reviewed your record and realized that you're not scheduled for treatment. When would you like to come in and have this done?"
Most of the reactivation in hygiene will pick up all of the treatment that was presented. In addition, these same patients often are past due for preventive care, and many may have a mouth full of unscheduled treatment as well. The patients who come in routinely do not have these problems.
So before you begin bringing new patients into your practice, make sure you are maximizing treatment acceptance, monitoring unaccepted treatment and past-due preventive care, and dedicating your practice to a reactivation program. Remember, the patients you already have may be the new growth you are looking for!
---
Presenting optimal treatment
Here's an effective way to offer your ideal treatment plan to patients to maximize acceptance:
"Mrs. Jones, since your last visit, I was able to study your X-rays, your photographs, and your models. I have created what I consider to be your ideal treatment plan. I'm going to have my treatment coordinator go over it with you in detail. She will answer any questions you might have. I look forward to seeing your name on the schedule soon, so we can begin treatment."
---
Preventive care reactivation
For preventive-care reactivation, one strategy is to communicate to the patient that the hygiene schedule is filling up, and he or she may lose the opportunity to schedule a timely appointment. The conversation would go something like this:
"Mrs. Jones, we are updating our charts and we noticed that it has been 14 months since your last preventive appointment. Because preventive care is so important, I am calling to schedule an appointment for you before our available time is gone again for the next 90 days."