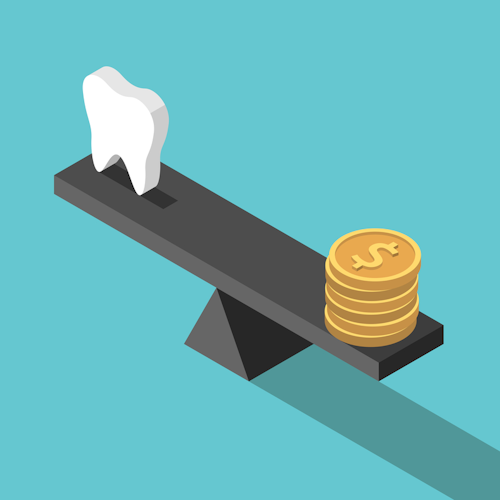 Are you on track to meet your future needs? Are you on track to meet your future needs and wants? Are you on track to meet your future needs, wants, and dreams? 
I suspect a lot of dentists may find it difficult to answer any or all of these questions well, because far too many simply do not know where their finances stand relative to what's required to realize the lives they envision for themselves and for their families. It would appear that few schools, up to and including dental schools, adequately teach financial literacy. However, your future lifestyle depends not only on your clinical skills, but also on your ability to define, implement, evaluate, and maintain progress toward your long-term financial and retirement goals.
In other words, you build a comprehensive financial strategy based on your values, and then you have to work the plan.
Not long ago, circumstances reinforced this fundamental financial lesson from what might seem like an unrelated source. As parents of twins with dyslexia, my wife and I continuously pursue resources to help our children learn as effectively as possible, particularly in light of the fact that methods used by schools to deliver elementary and middle-school education are relatively inflexible. Teachers employ a standardized approach designed for the majority of students, not all students. Dyslexia modifies how the brain learns, not what the brain is capable of comprehending, yet an inaccurate, common stigma applied to dyslexic students is that they are less intelligent than others.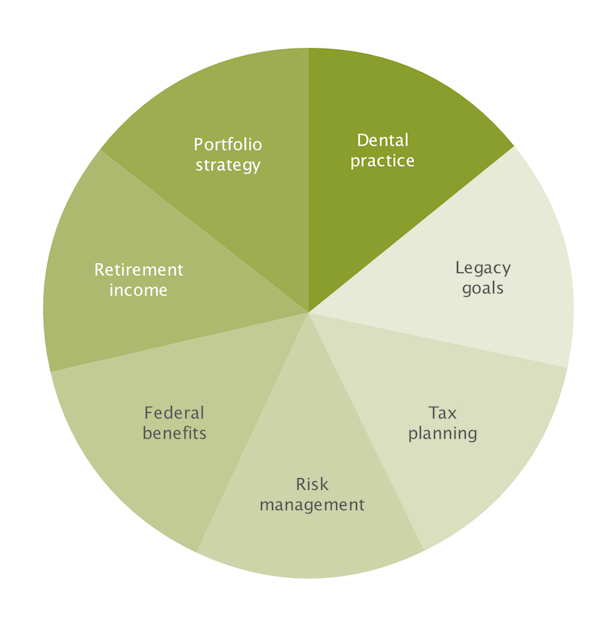 Recently, the Dyslexia Institute of Indiana posted a tip on social media for educators, tutors, and parents who support dyslexic students. It began, "Praise the process, not the outcome." A related post read in part, "Avoid comparisons to other people." This type of sage guidance helps students focus on establishing a proper means for accomplishing the end goal of mastering material, rather than fixating solely on what is correct or incorrect today.
There is a lot here that you, as a dentist, can use to your benefit and incorporate into your practice and personal life plans. For starters, in my experience, the most financially successful dentists learn to implement prudent and predictable processes rather than seeking to accumulate some arbitrary dollar amount, trying to compare how much they've accumulated relative to other dentists, or striving to earn the highest return possible on their investment portfolio instead of the return they need to meet their objectives. 
This message may be contradictory to what you observe in the financial media, or at a cookout with your brother-in-law's brother (who in any case has no formal education or credentials in financial planning). However, using an intentional process within your practice and personal finances, and implementing a structure for how you, as a dental practice owner, will reach your financial goals, helps answer two important cash flow questions: "Do I know where my money does go?" and "Do I know where my money should go?"
Contemplate for a moment how knowing this information and the role it plays in your larger plan would bring a calming reassurance into your life. Consider how positively affirming that approach sounds compared to the anxiety-producing exercise of speculating about how some specific stock will do in the next month or wondering if $1 million really will be enough to fund your future lifestyle.
Without initially identifying where your money is going relative to where it should go, or at least could go, your entire financial life relies on anecdotal, arbitrary guidance. A framework rooted in process allows dentists to define what their long-term goals are, so that outcomes become the desired destination rather than a status symbol of financial success or failure today. Putting the maximum annual limit into a basic 401(k) or SIMPLE IRA, or any other type of standard retirement account, may not come close to helping you maintain your desired lifestyle once you stop earning income. Conversely, you might already be saving so aggressively that you compromise present-day lifestyle, and stress is high because you feel the need to save everything except just enough to pay for basic needs.
The solution to defining, implementing, evaluating, and achieving future goals is quite simple in its structure, specifically: design, build, protect. Designing, building, and protecting a holistic plan that encompasses all aspects of your integrated practice and personal finances should become your guiding star. 
First, design a vision, or set of goals, for how you want your professional and personal life to look well into the future. Next, build a set of processes for implementing steps in pursuit of that vision. For example, evaluate your practice finances relative to benchmarks to determine how you're faring in terms of major and minor expenses. As another example, set an age at which you want to be financially free enough to determine how you will spend your time rather than having it dictated by an hourly schedule, and build in measures to help you save and invest appropriately in pursuit of that freedom. Build a strategy for each of the categories shown in Figure 1 to ensure you address the full spectrum of integrated financial decisions.
Finally, protect what you are designing and building with proper insurance, an estate plan, and through portfolio rebalancing. Also, protect your plan via periodic progress checks, particularly to assess how major life events—such as divorce, inheritance, an empty nest, or others—may prompt you to redesign and rebuild. Once your process is in place, praise yourself for using a predictable, sustainable, assessable, and dynamic approach. Celebrate that you can now positively affirm where you stand relative to your future needs, wants, and dreams. Next thing you know, you'll reach your destination, free as can be.  
Rob Ziliak, CFP, is chief experience officer at Buckingham Strategic Wealth, a comprehensive wealth management firm with a niche practice area that focuses on financial solutions for dentists and their families. Through a holistic, evidence-based approach to strategic planning, Buckingham helps dentists connect their finances with their values to realize their most important goals. Buckingham also offers ADA CERP–recognized continuing education courses for dentists. To learn more, please visit buckinghamadvisor.com or contact Buckingham at (888) 470-3064.