By Brady Frank, DDS, & David Prince, DDS
Editor's note: This article is part three of a six-part series on how dentists can benefit from the immense changes that implant dentistry has brought to the profession. Parts one and two of this series appeared in June and July and may be found on dentaleconomics.com. Part four will appear in September.
One of the fundamental truths of implant dentistry is that simple cases are truly simple, and complex cases are truly complex. In no other clinical subgroup of dentistry is there such a vast chasm in the variance of relative simplicity or complexity. This has created great opportunity for private practitioners who think outside the box.
As dentists gain experience with implants, they often take more continuing education geared toward implants, and thus perform cases with a greater degree of complexity. The goal of this article is to expose the most successful private practice models of various implant skill levels, models that allow experienced implant clinicians to perform the "big cases" that they enjoy while allowing less experienced clinicians to perform the simple cases they enjoy. This adds more revenue to the practice, a better experience for patients, and an opportunity for implant-geared clinicians to place more implants.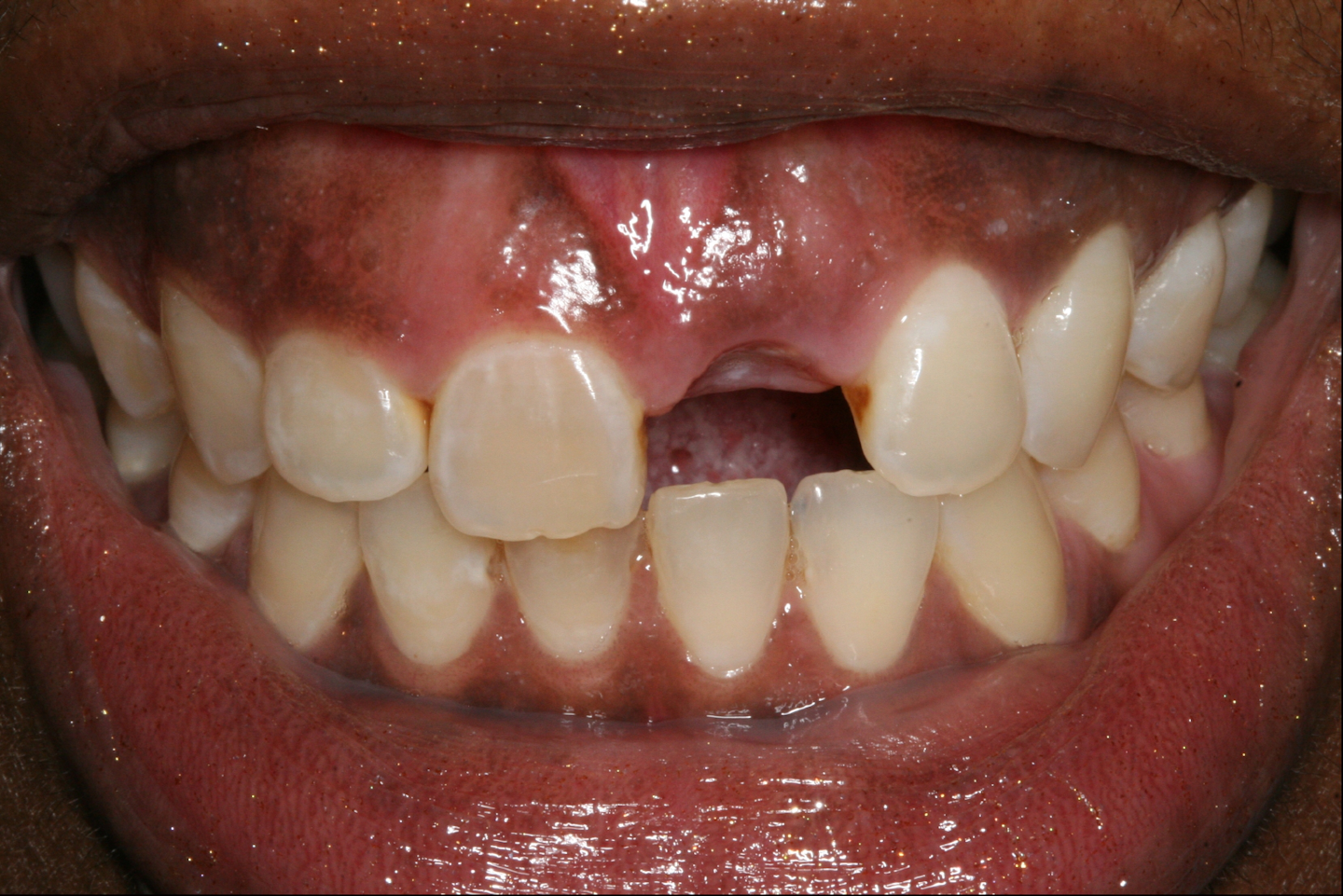 Figure 1: Recently extracted site tooth No. 9 (Photo courtesy of Calvin Bessonet, DDS)
In 2001, I attended a two-day course taught by Dr. Jack Hahn at Nobel Biocare headquarters in Yorba Linda, California. Like many, I fell in love with implants, placing the simple cases and referring out the large ones. As my skills developed through experience and additional continuing education, I wanted to perform larger implant cases.
A typical general dental practice has a certain number of simple and advanced cases that they do each month. Many dentists, like myself, who want to place more implants are left unfulfilled by the number of implants placed each month in their practices. Conversely, many clinicians prefer to place only the simple cases and become frustrated referring the large, complex cases out of the practice, thus losing revenue. There are several models that allow this revenue to be kept in-house while allowing implant clinicians of all skill levels to excel and maximize their economic potentials. I have personally utilized and systematized many of these models, and I'll share an overview of the most successful opportunities.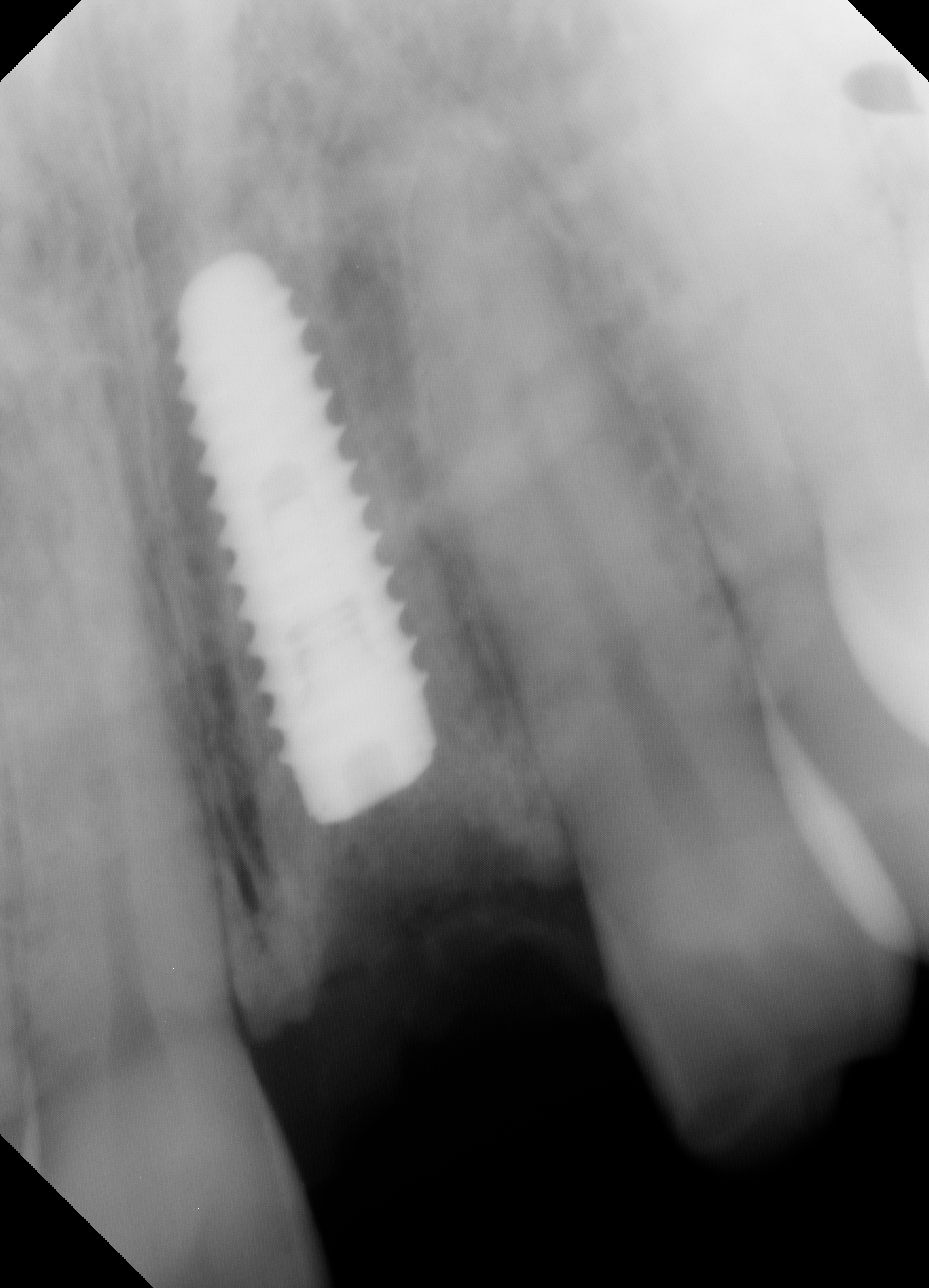 Figure 2: Self-tapping implant placed sub-crestal to maximize esthetics with a morse taper connection (MorsTorq [iH Biomedical])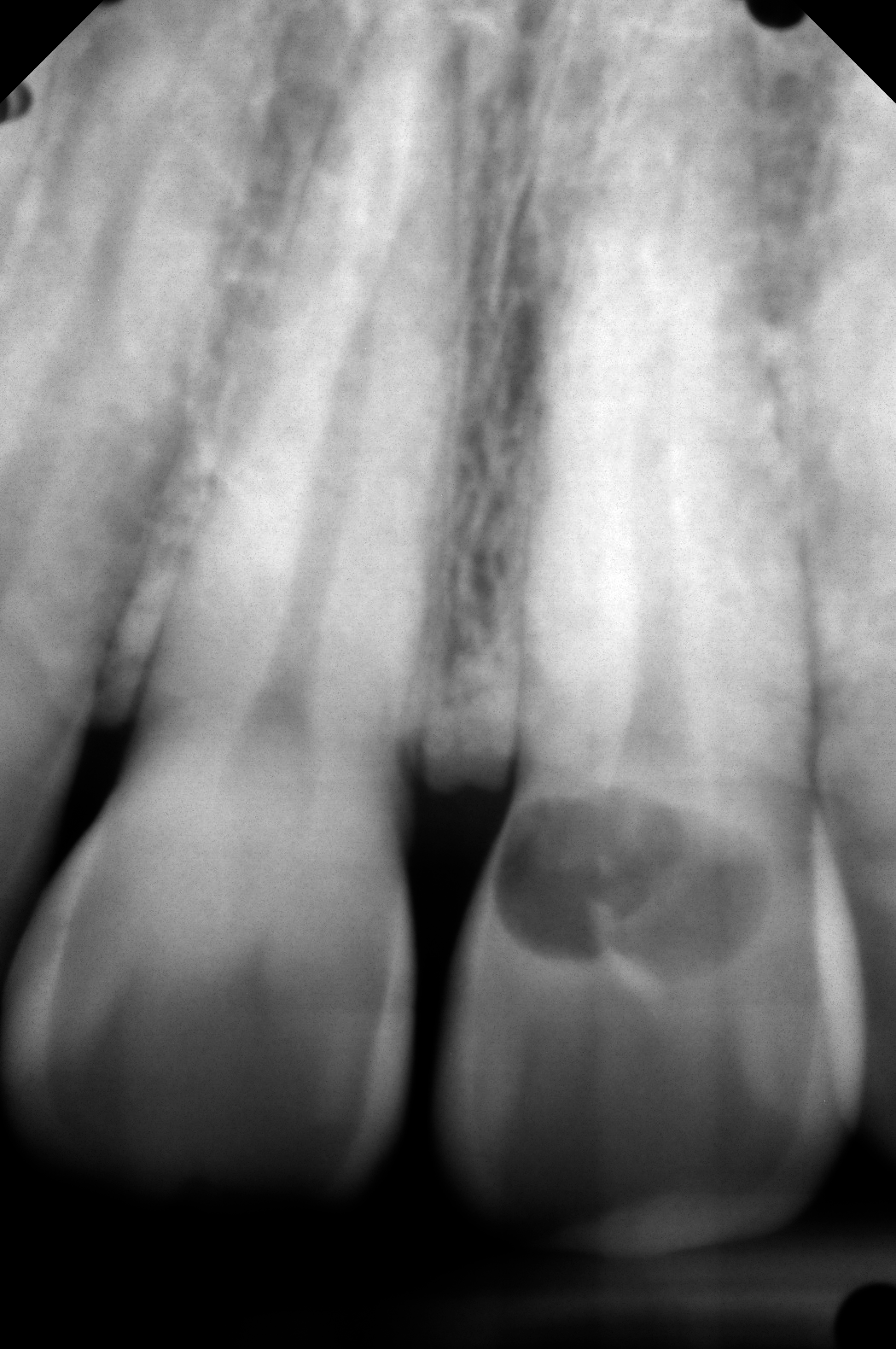 Figure 3: External root resorption of No. 9 necessitating extraction (Calvin Bessonet, DDS)

Why do big groups do well?
In today's changing landscape of expanding DSOs, it is important to understand how the big groups have been so successful with the clinical implant vertical. I have consulted with many medium and large DSOs and have helped set up several implant mentorship models. In the mid-2000s, as I acquired multiple locations, I traveled to different locations to perform the large, mainly full-arch cases that I had grown to enjoy.
This allowed for a very high level of personal production and satisfied my desire to perform the surgeries that I enjoyed. It allowed the individual practices to keep that income in-house, as new dentists are typically most comfortable with simple cases. Another benefit is the mentorship opportunity that allows less experienced dentists to watch more complex cases being placed and restored. This is a win for advanced implant dentists, novices, and the economics of practices. It is this model that I have helped DSOs put in place, with extremely successful clinical and financial results. If you are currently part of a DDSO or dentist-driven group practice, I encourage you to explore any variation of this model.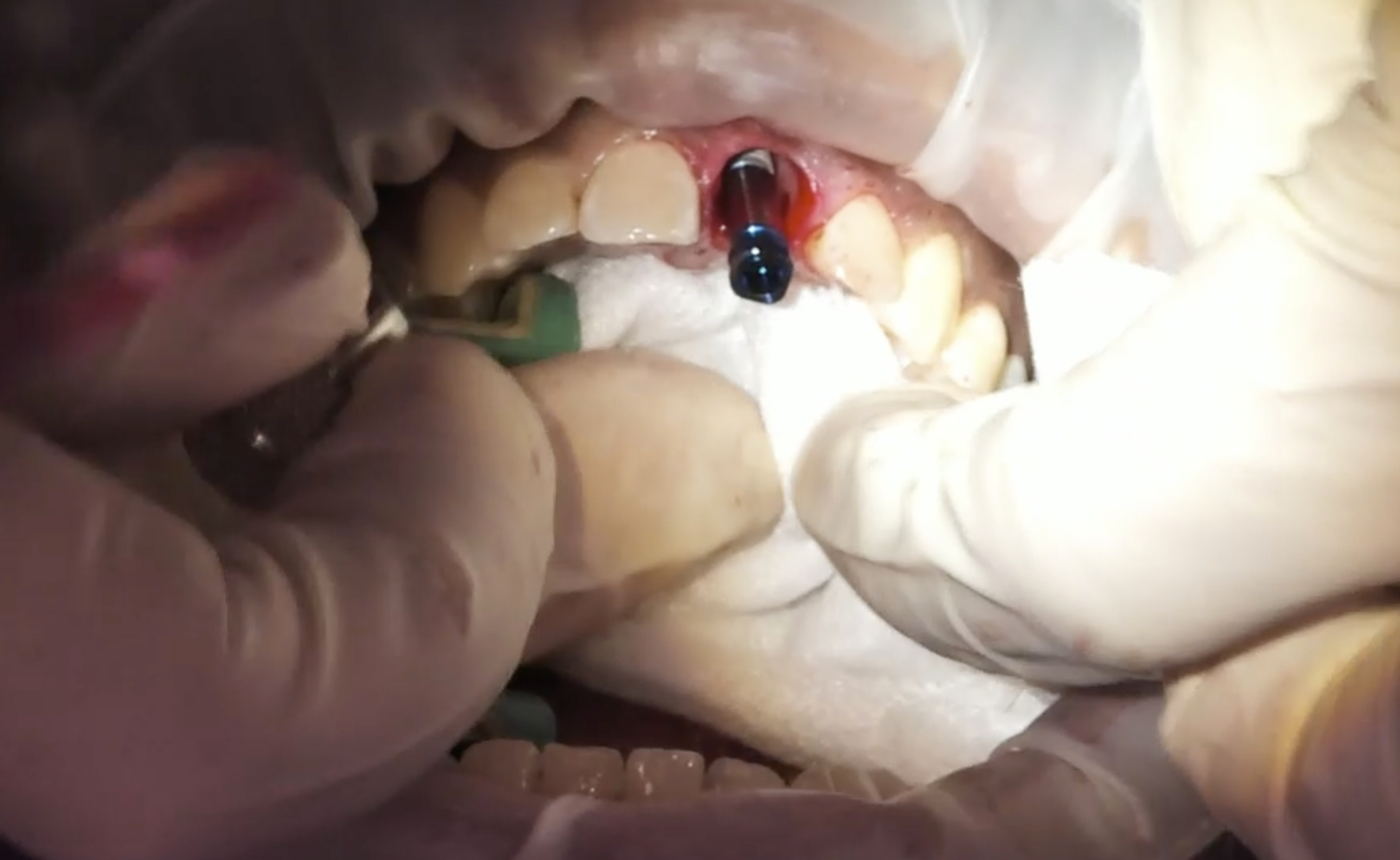 Figure 4: Immediate placement of implant with sharp, osseo-compatible threads allowing for a high degree of primary stability (MorsTorq [iH Biomedical])
Implant mentorship acquisition
Another successful model that accommodates the experienced implantologist and the general practitioner who chooses not to place implants or place only simple cases is a practice acquisition. I have enjoyed building my own group practices—DDSOs—during the past 20 years, but I've found even more enjoyment from helping other dentist-driven groups grow. This model is currently being used throughout the US with great success due to current demographics. I call it the implant mentorship acquisition.
There is currently a double bubble—dentists retiring due to the recession that prevented them from retiring earlier, and baby boomer dentists retiring due to age. This has created great opportunities for dentists to purchase what I call value-added practices, which have been in a regressive phase and have a great number of advantages.
An implant mentorship acquisition involves a new dentist and an experienced implant dentist purchasing a practice together. The new dentist works full-time as the main general practitioner, while the implantologist provides implant dentistry one to three days per month. The practice grows through marketing efforts that place an emphasis on implants. The majority of the practices I work with perform a variety of acquisition models in order to include the implant mentorship acquisition model.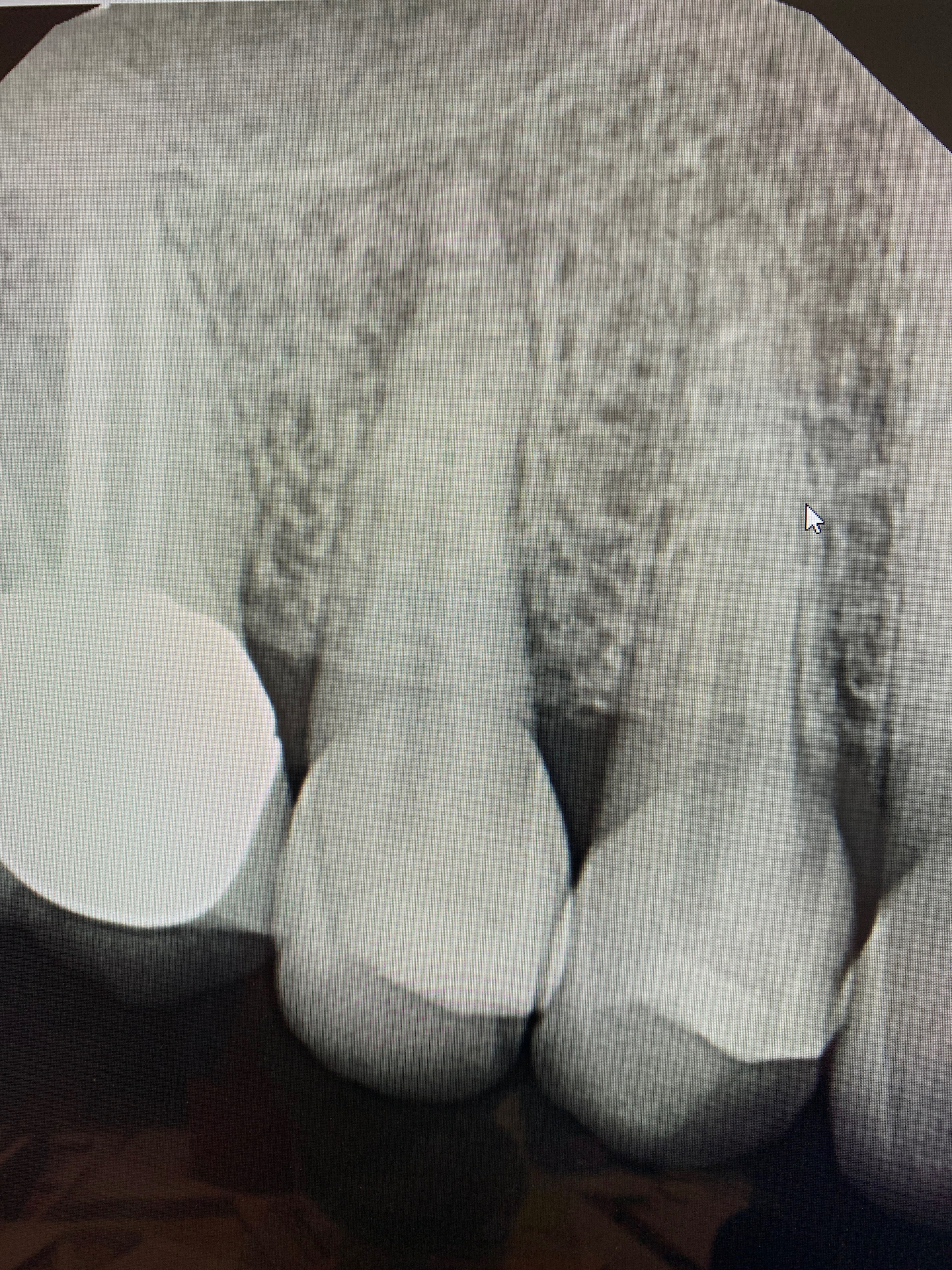 Figure 5: Vertical root fracture on tooth No. 4 requiring extraction (Photo courtesy of David Prince, DDS)



Over-the-shoulder mentorship
The final model I will discuss has been incredibly influential in my life and is a great opportunity for dentists who enjoy implant dentistry and want to help others learn. I call it over-the-shoulder mentorship. In this situation, dentists travel from their locations to those of other dentists who are a couple steps behind on their implant journeys.
Dentists spend the day with the mentee dentists to watch them place implant cases for which they want the guidance and support of a more experienced dentist. For mentees, this is similar to what they would experience attending a course at an international location and paying $10,000 or more for the course. The over-the-shoulder mentorship day is funded by patient fees, which allows mentees to not only receive the CE, but actually earn income in the process. The more experienced mentors are able to help other clinicians receive a stream of income outside of the clinical practice.
During the past 10 years, I've flown all over the US to mentor others in the placement of implants. The recommended compensation to the mentor is between $10,000 and $20,000 per day, funded through patient fees. Generally, the mentee nets more than $10,000 for the day as opposed to paying $10,000 to fly elsewhere for the teaching. These mentorship days are usually scheduled through an implant institute. If you are interested in being a mentor or being mentored, InstituteFaculty.com offers a detailed video explanation. The various clinical cases and figures in this article demonstrate the typical cases that would be included in a standard over-the-shoulder mentorship day. (See figures 1–6.)
Many of these practices and DDSOs have strengthened their positions in the dental realm by adding a clinical teaching facility, or implant institute, to their operations. An implant institute creates synergy by adding a new implant patient source, adding a regional CE opportunity for other dentists, recruiting new dentists to the practice or group, and creating a foundation of clinical excellence. The largest DSO in the US leveraged its CE Institute into multifold growth while creating a CE centerpiece for its expansion. Collectively, the 58 DDSOs that I currently work with have dozens of practices and dental buildings under contract, and 12 have opened implant institutes. It is these practices that are changing the dynamics of dentistry's current environment with their individual strategies.
Next in the series: Stay tuned next month for part four of this series, which explores the continuing trend of less invasive implant surgeries. The article will highlight maxillary posterior implant placement without bone grafting or open sinus procedures, creating efficiency, simplicity, and greater patient comfort.
Brady Frank, DDS, is an international clinical and business lecturer, an inventor, and founder of multiple companies in the dental space. Since graduating from the Marquette University School of Dentistry in 2001, he has owned multiple private dentist-owned dental support organizations (DDSOs). He is a founding member of the DDSO Alliance. Reach him at brady@bradyfrankconsulting.com.
David Prince, DDS, operates the Rocky Mountain Implant Institute. He has a passion for helping dentists develop their skills in implant dentistry through a study club environment.