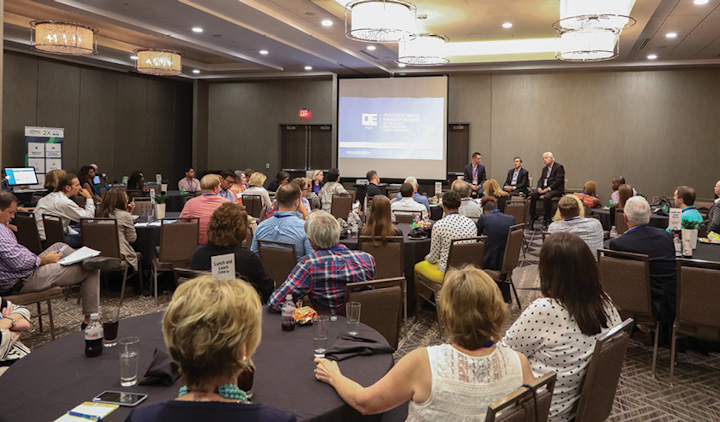 Summertime is a great time to take an extended vacation, spend extra time with the family, and enjoy the great outdoors. It's also a great time to take a step back from your day-to-day routine and evaluate what's really happening in your dental practice. With a little head space and time on your hands, you can identify the problems you need to root out, the opportunities you need to take advantage of, and the areas where you need to swallow your pride and ask for support.
The Dental Economics Principles of Practice Management Conference was designed to be all of those things. It's a chance to break away for a few days and hear about the future of dental practice management. It's a place to make connections with colleagues who are growth-minded. And it's a place to get your hands dirty in practice management workshops with the authors you find here in the pages of DE. If you're ready to be challenged, be reenergized, and grow more confident as the leader of your practice, this conference is for you.
This is the final call for this year's conference, which takes place July 12–13 in Indianapolis, Indiana. It's time to get on the train or wave goodbye. We hope to see you there.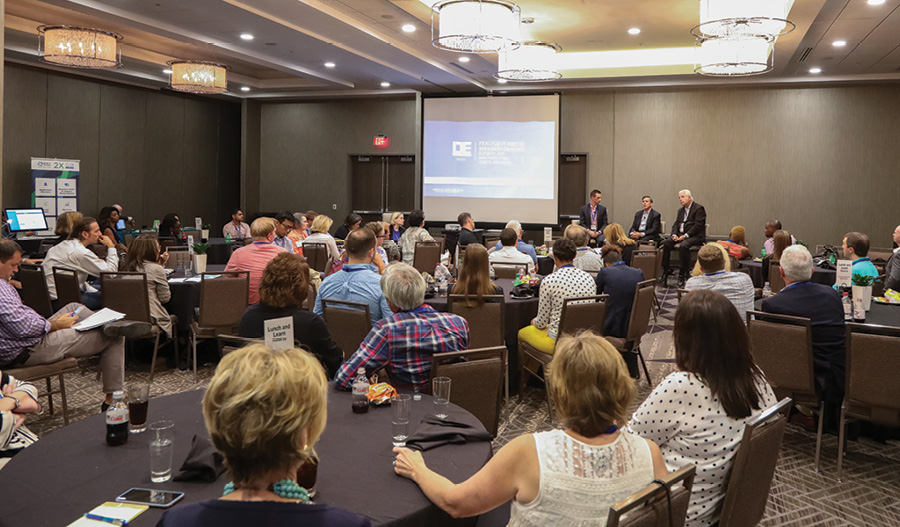 DE
's Principles of Practice Management Conference
Featured speakers and workshops
Brady Frank, DDS
Top DDSO Strategies: Expansion, Multidoctor, Multilocation, and Co-ownership
Learn about dentist-owned private group models, or DDSOs. Discover and clarify the strategic plan for the growth of your practice.

Chris Salierno, DDS
The Four Types of Dental Systems
Understand essential systems and use key performance indicators to evaluate success.

Tim Twigg
HR Success = Good Communication
Learn how to change employee behavior and use management principles that help employees think like owners.

Joshua Austin, DDS, MAGD
#ReputationMatters: Thrive in Today's
Crowd-sourced Market
Discover the psychology of internet reviews.

Allen Schiff, CPA, CFE
Forming a Group Dental Practice: Develop Your A-team
Here are the answers to critical questions about forming a group practice.

Mike Meru, DDS, MS
Ethical Challenges You Face Every Day in the Dental Office
This isn't your typical, boring discussion on ethics. We'll look at real situations and real cases that will challenge your values.