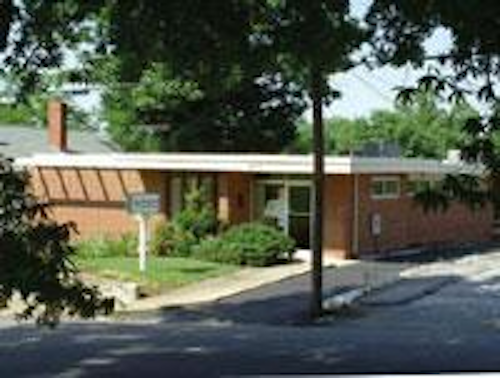 Dr. Keith Phillips
Where do you go when you are ill, make minimum wage, and have no dental or medical benefits? That is a question asked by the Outreach Committee of the First Presbyterian Church in Bristol, Tenn., during the summer of 1996.
Once the committee became aware of the growing population of people in the Bristol area who were employed and able to provide a roof over their heads, shoes on their feet, and put food on the table but unable to afford quality medical and dental care, they sprang into action. After countless meetings and hours of volunteer time, the Healing Hands Health Center was opened in October, 1997 — only 14 months after its initial conception. Numerous area churches joined together to make this wonderful idea a reality. The clinic now provides services which include free medical, dental, eye, chiropractic, foot care, and spiritual and psychological counseling services.
The people served by Healing Hands are low-income workers and their families who have no medical insurance and are not covered by other state or federal assistance programs. The group best served by the clinic are those who are currently employed or have been employed within the past nine months, those who live in the household of an employed person, retired persons with a history of employment, and students or those in vocational training.
The Healing Hands center stands out from many free clinics in that its mission is to "serve the whole person" by paying attention to the physical, psychological, and spiritual needs of each patient. More important is the belief that by addressing the healthcare needs of working people early, the center helps its patients be more productive and proficient employees who are better able to support their families. In doing this, the volunteers at Healing Hands believe they fill a niche within the community which does not overlap or duplicate other programs in the area.
With over 200 volunteers, the center provides access to care on a full-time basis. Last year alone, the center had more than 1,600 patient visits. Ms. Aulikki Brandt, executive director states, "The success of our center is due to the efforts of volunteers who contribute not only their time and skills, but also their compassion and hope." The center is governed by a board of directors with very active standing committees. Paid staff consists of one full-time and two part-time employees. Local churches continue to be key players in terms of finding volunteer lay and professional support as well as providing significant financial resources.
Supplementing the services provided by Healing Hands is the relationship it has with Wellmont Bristol Regional Medical Center (WBRMC). WBRMC provides needed diagnostic testing as an in-kind donation to support the Healing Hands center. In addition, Healing Hands receives assistance from numerous local specialists who provide their services on a referral basis at no cost or greatly reduced cost to the patients. Area physicians pool their sample drugs and medications so that most patients can be provided with needed medications at no cost.
The many caregivers and volunteers at Healing Hands understand that free clinics are not the total answer to the problem of the uninsured, but they do recognize it as an important component of the solution to the problem by increasing access to care for all residents of the United States.
---
Comments from patients:
"This is my first visit. I have been in severe pain for two months. I want to say a special 'Thank You' for getting me in as soon as you could. God bless all of you!"
"All personnel are extremely nice and do not degrade you for having to come here."
"I think you all provide a great service for the community. I for one really appreciate your works. God will surely bless each one of you!"
---
Dr. Keith Phillips maintains a private practice in Winston-Salem, N.C. He is president and founder of The Giving Hand Foundation, a nonprofit organization committed to the start-up and development of free medical and dental clinics. Dr. Phillips also serves as a teaching associate at the L.D. Pankey Institute and is on the faculty of the University of North Carolina School of Dentistry.